10 Fan-Favorite Restaurants and Cafes Near Camp Pendleton
Whether you're making a PCS move to Camp Pendleton or just visiting the area, one thing is certain: the sand and surf will call your name!
This iconic Southern California location is well-known for its gorgeous coastline, and after a day at the beach, enjoying the outdoors, or taking in the sights, you'll be on the hunt for some good eats. We took a poll on social media and asked for your favorite dining spots near Camp Pendleton and are sharing some local fan favorites from those who've been stationed here. You'll find it all in the San Diego area: food trucks, fine dining, and casual seaside fare. Start with this list and then let us know your favorite restaurant near Camp Pendleton!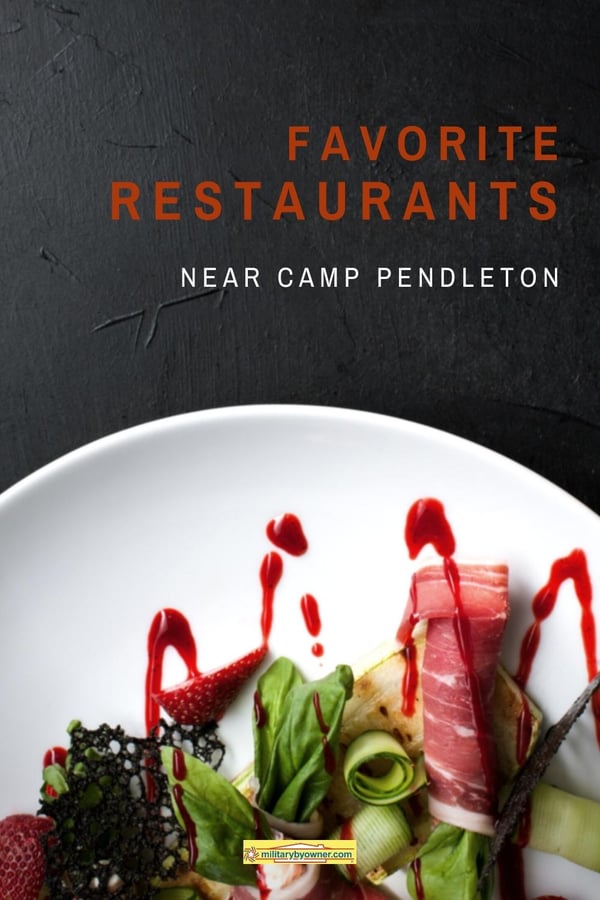 Location:

1999 Citracado Pkwy
Escondido, CA


Stone Brewing offers indoor and outdoor seating, including an open-air patio and a beer garden covering an acre. They feature 36 craft and specialty beers on tap and an extensive wine list, as well as produce sourced from local organic farms. Try the street tacos and the yellowfin ahi poke "nachos." Reservations recommended.

Location:

505 Oak Ave.
Carlsbad, CA


This unique coffee shop in Carlsbad also includes pastries and breakfast items on its menu. Enjoy your chai latte and muffin in the succulent garden, then shop for a plant or two to take home with you!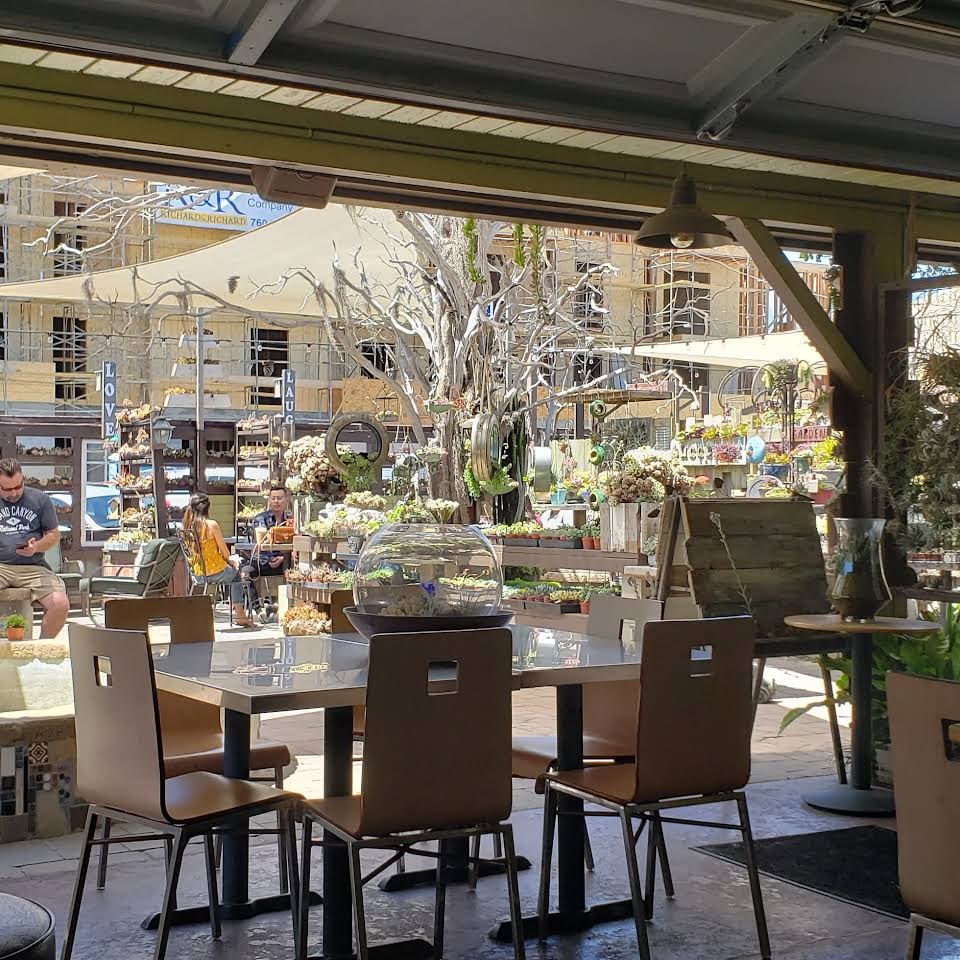 Image from Succulent Cafe

Location:

211 Mission Ave.
Oceanside, CA


Take in the sunset and feel the ocean breeze from the Rooftop Lounge while you indulge in Baja-inspired cuisine featuring fresh seafood. Local favorites include fish tacos and margaritas. You'll also find a selection of local craft beer, wine, and cocktails.

Location:

333 N. Pacific St.
Oceanside, CA


This popular higher end seafood restaurant offers ocean views while you dine. Popular picks include the Lamb Lollipops, Seafood Fritters, and Lobster Florentine Mac and Cheese.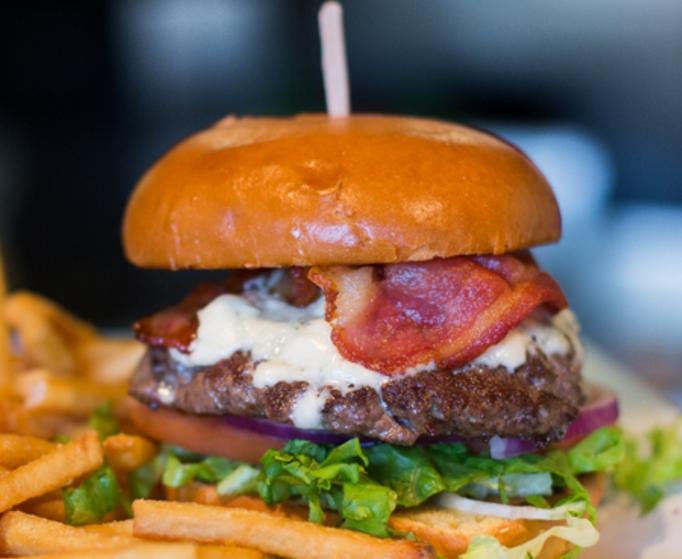 Image from Ty's Burger House

Location:

515 Mission Ave.
Oceanside, CA


When you're craving a juicy burger, try this spot called "the best burger place in Oceanside" on TripAdvisor. Among the fan favorites are the Jalapeño Burger, the Bacon Mac and Cheese Burger, and the Buffalo Burger. You'll find many other options, including wild game and vegetarian burgers.
---
Moving to Camp Pendleton? Take a look at this home for rent!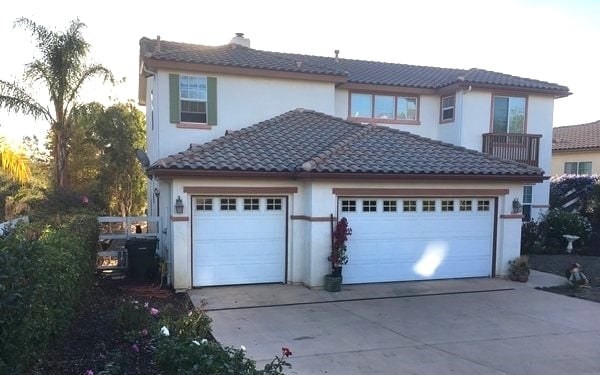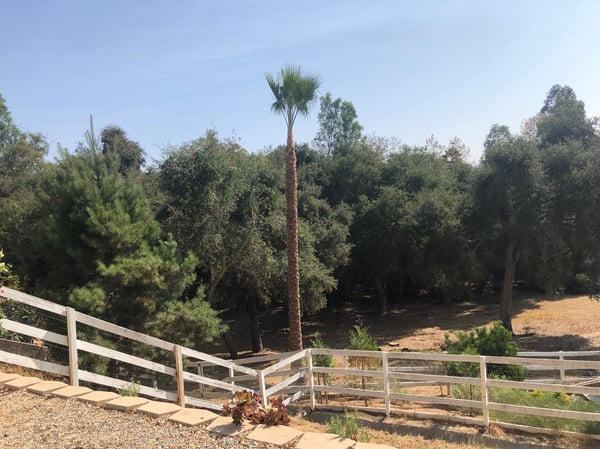 This airy two-story home is within walking distance of both an elementary and high school. Features include a cul-de-sac location, new carpeting, upstairs bonus room, three-car garage, four bedrooms with a downstairs bedroom and bath, and a master bedroom suite with jacuzzi tub and large walk-in closet. This home backs up to a reserve, so you can take in nature from your back patio while enjoying your morning coffee or winding down in the evening. Click listing above for more information and home photos.
Note: while this home is no longer listed, take a look at our continually updated Camp Pendleton home listings below!
---
Location:

280 Harbor Drive
‍Oceanside, CA


At this café in Harbor Village, savor local breakfast and lunch favorites like Chilaquiles Jalisco, Eggs Benedict, fish tacos, salads, and sandwiches just steps from the water. After your meal, take a walking tour of the entire harbor!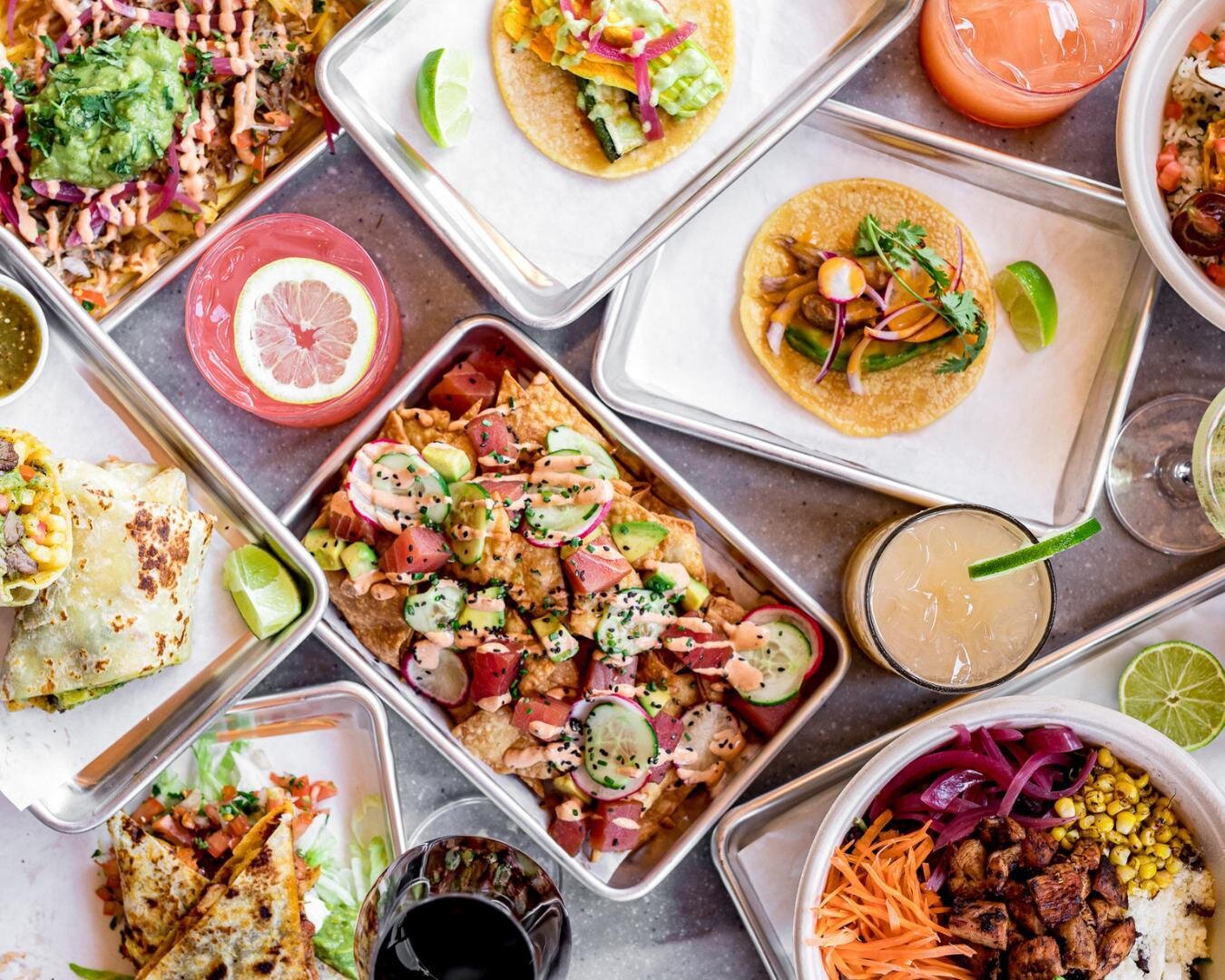 Image from Pure Taco Instagram

Location:

2742 State Street, Suite 102
Carlsbad, CA


You can't ever have too many options when it comes to tacos. With hand pressed tortillas, specialty margaritas, and local beers on tap, every day is Taco Tuesday at Pure Taco! Among the unique picks: the Veggie Taco, Green Curry Shrimp, Pho Beef, Citrus Braised Pork, and much more. Try a "taco flight" to sample a variety of international flavors.

Location:

308 South Coast Highway
Oceanside, CA 92054


Elevated comfort food, craft beers, and specialty cocktails make the Local Tap House and Kitchen a flavorful destination. Try offerings like the WTF Slow Cooked Short Rib Fries, the Jalapeño Cauliflower Mac & Cheese, and the Seafood Stew and then save room for desserts like the Nutella Banana Tarte Tatin! The restaurant offers brunch, lunch, and dinner menus.
Ceviche in a clam shell garnished with our avocado crema, serrano pepper, salsa de Sonora, and a dash of tajin. Image from Rosewood Kitchen Instagram.

Location:

608 Mission Ave
Oceanside, CA


In downtown Oceanside, Rosewood Kitchen is known for its Italian, French, Spanish, and Mexican inspired dishes like Chicken Mole Arborio, Sangria Rib Steak, gourmet pizzas, and Lobster Ravioli. Choose from either patio and indoor dining, and as one Yelp! Reviewer says, "This place is fantastic. The only thing disappointing about Rosewood Kitchen is that they didn't do enough marketing to convince me to come much sooner than I did!"

Location:

711 Mission Ave
Oceanside, CA


Oceanside's only whiskey bar, with over 200 options. With its casual beach vibe, fan food favorites include the Short Rib Grilled Cheese, Udon Stir Fry, and American Wagyu Sirloin. Family friendly with kids' menu.

Is your mouth watering yet? Once you've tried these local favorites, let us know the restaurants on your "best loved" list near Camp Pendleton.

Find even more to do:
New to Camp Pendleton? You're probably curious about the San Diego area. We've put together a free resource guide just for you!