13 Easy Ways to Prep for Holiday Guests
If you've decided to avoid dashing through the snow over the holidays this year (who can blame you, military leave is tricky), you might have decided to host family and friends instead.
Although you won't fight traffic or forget to pack your parka, you'll certainly spend plenty of time preparing for their arrival.
You already know cleaning and shopping are big parts of the hosting gig, but sometimes prepping the overnight guest space gets overlooked when you're preoccupied with feeding dozens of hungry guests fancy appetizers and an "ooh-ahh"-inducing turkey dinner.
As the host with the most, you're in charge of taking care of the comfort factors for guests, which includes their sleeping area. The good news is that you can take care of this sleepy time chore weeks ahead of their arrival.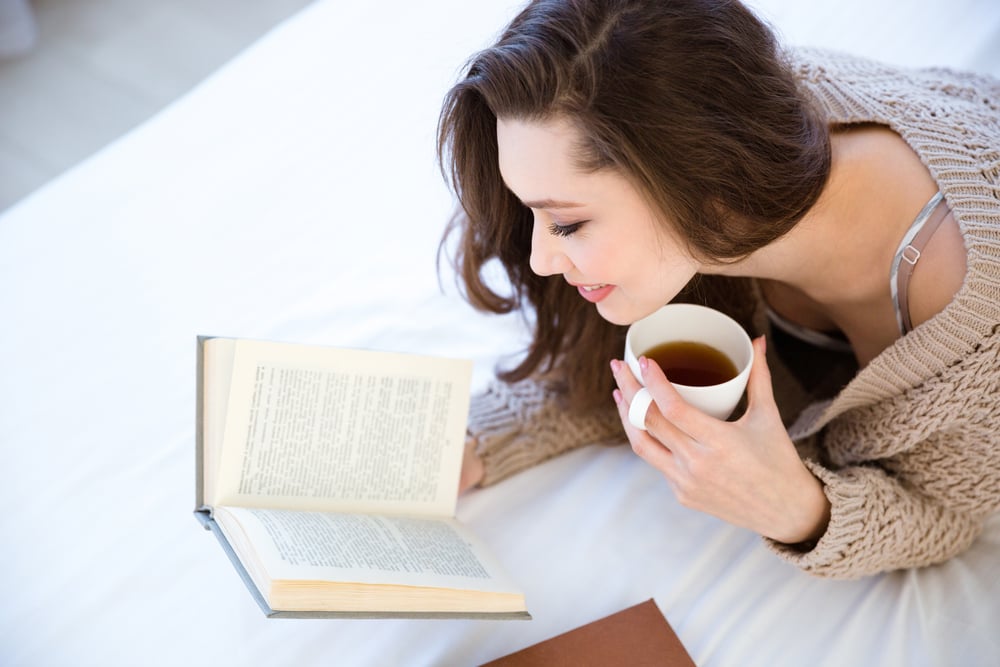 Photo from Shutterstock
How to Prepare Your Overnight Guests' Sleeping Space
The best way to gauge how comfortable your company feels sleeping in your guest space is actually to sleep where they'll sleep. Most of your guests will politely tell you they slept fine and don't need anything else, lest they put your family out further. So, identifying the less-than-comfy factors ahead of time will save them a disagreeable night's sleep and save you worry about their relaxation.
Spend a weekend night in the guest room or make-shift sleeping area and investigate what slumber would be like using the visitor's accommodations. Take note of temperature, light/dark, and noise factors. In general, see how enjoyable the sleep space is. If you didn't love the metal bar under your pull-out couch mattress, chances are your mom and dad won't, either.
The long holiday season is fast approaching. Brush up on your hosting skills with 5 Do's and Don'ts for Hosting Holiday Parties.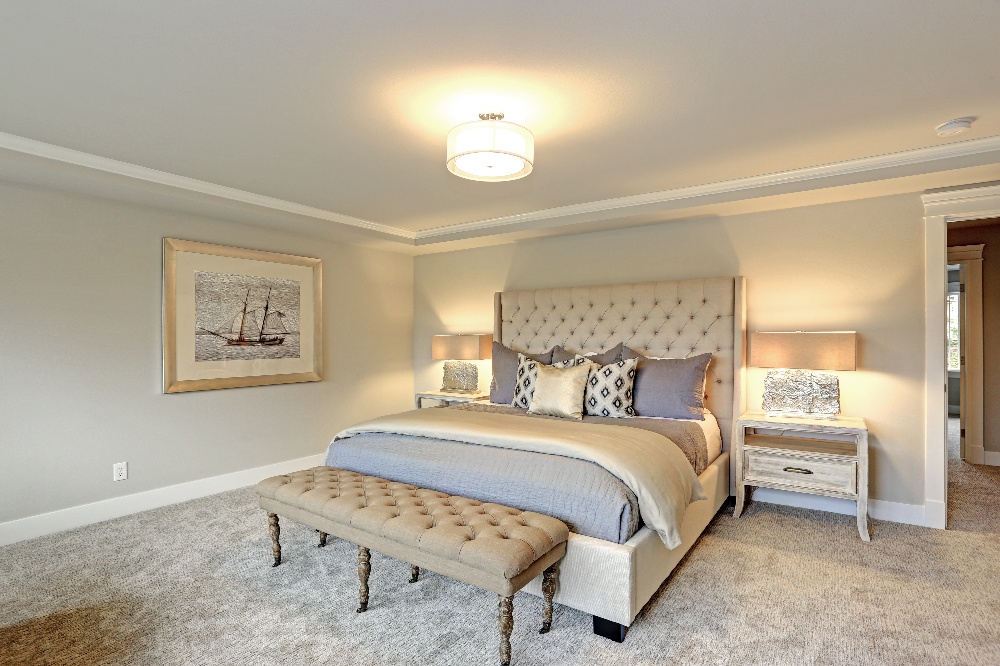 Photo from Adobe Stock
So, depending on whether or not you want repeat visitors, use the next suggestions to ensure your guest space is the coveted home away from home for traveling family and friends.
How to Help Guests Feel at Home
1) Splurge on a new mattress if needed. Or, invest in a new, fluffy mattress topper. The options are endless—foam, feather, and temperature control.
2) Holidays are a great time of year to find well-priced festive and warm flannel sheets.
3) Provide extra pillows and blankets, especially during the colder months.
4) Your guests will appreciate a new sleep mask and earplugs in a house full of people trying to catch some zzzs.
5) New pairs of inexpensive "house socks" in the guest room invite guests to get comfortable.
6) Plenty of hang-up space for clothes and towels is a must. If there isn't closet space available, use over-the-door racks or stick removable hooks behind doors or accessible wall space.
7) Depending on their length of stay, a few available drawers will help visitors settle in.
8) Did you upgrade your pod coffee machine? Put the older version in the guest room with water bottles and a tray filled with mugs, sugar packets, and a few pods of tea or coffee. Guests love leisurely mornings and cozy bedtimes.
9) A small collection of bedside treats, like a locally produced bottle of wine, chocolate, or scones, would be a nice touch for midnight snacks or early risers.
10) Print or handwrite a note card with the wireless password (or scan code) for the house.
11) Collect a few brochures or maps of popular destinations near your home.
12) Display back issues of magazines that you own subscriptions to.
13) Offer a house key on a charming key chain if needed.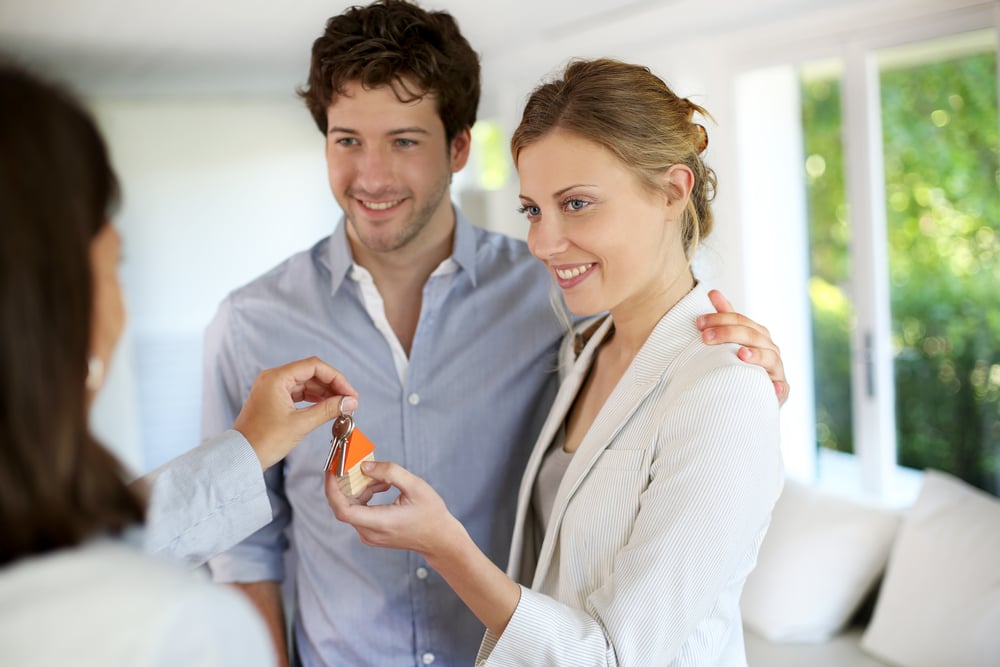 Photo from Shutterstock
Here are two more bonus tips if you want to go the extra mile.
Set out a charge station for phones and tablets.
A sound machine or floor fan supplies white noise. Or offer helpful suggestions for white noise apps for their phone.
Although the prep work for a comfy guest space might seem like a bit much, the truth is these homey accommodations allow guests to utilize their own dedicated space without hesitation. This means they won't feel obligated to be in your eyesight every moment, so you might get an extra 30 minutes to regroup while your visitors are noshing on cheese and crackers and reading a magazine in their specially prepared room.
Hosting holiday affairs is exciting, especially if the military has kept you apart from your loved ones for past holiday gatherings. You should enjoy every minute of the time spent together. Do yourself a favor and minimize your list of chores and maximize the one-on-one time by fixing up your guest's sleeping space well ahead of their arrival. You'll feel better knowing they're comfortable and relaxed.