13 Things to Do Near Eglin AFB
Heading to Eglin Air Force Base?
Eglin sits on the Florida panhandle, making it a prime spot for beach-lovers. The region is named the Emerald Coast for its green (almost glowing) water, so you can imagine that sitting on the white, soft sand with crystal-clear waves waving back at you doesn't get old. While that might quickly become your favorite thing about your Eglin AFB assignment, there's a lot more to do here.
Not only are Pensacola and Destin in your backyard, there are a handful of other military installations nearby, although Eglin is the largest by far.
Covering approximately 700 acres of diverse Florida terrain, Eglin is, in fact, the largest Air Force base in the world in terms of size. So you better believe that a lot is going on here. Home to the 20th Space Control Squadron, 33rd Fighter Wing, 53rd Wing, 96th Test Wing, 919th Special Operations Wing, AFOTEC DET 2, 6th Ranger Training Battalion, AF Armament Directorate, 7th Special Forces Group, NAVSCOLEOD, this base is buzzing with activity, not to mention lots of noise overhead (and on the ground)! But with this active runway comes ample SPACE-A opportunities!
Whether Eglin is your new duty station or you're just visiting, if your military travels bring you here, you'll never be bored! From exploring cultural sites to scrumptious food or exploring the great outdoors, you'll always find something to do. Here's a list to start your Emerald Coast adventures. Watch this quick video (about 1 minute) and then find more detailed info about all these great activities below!
Want to know more about Eglin AFB? Check out the extensive information on our Eglin AFB base page!

13 Things to Do Near Eglin AFB
Not only do you have local attractions and miles of beaches, but the Eglin and Hurlburt Field combine to make an incredible resource for military families in the area.
With Eglin's FAMCAMP, Rifle & Pistol Club (on Hurlburt), Sand & Spur Riding Club, Eglin Golf Course, the pool, and marina, plus on-base restaurants like The Breeze, access to all kinds of fun military amenities is easy.
This museum is the only one in the world dedicated to preserving and exhibiting artifacts and memorabilia from the Air Force Armament. You'll find 29 aircraft, as well as many others from World War II. Admission is free, making this stop the perfect place to take kids and visitors when they inevitably make their way to Florida for the warm sunshine.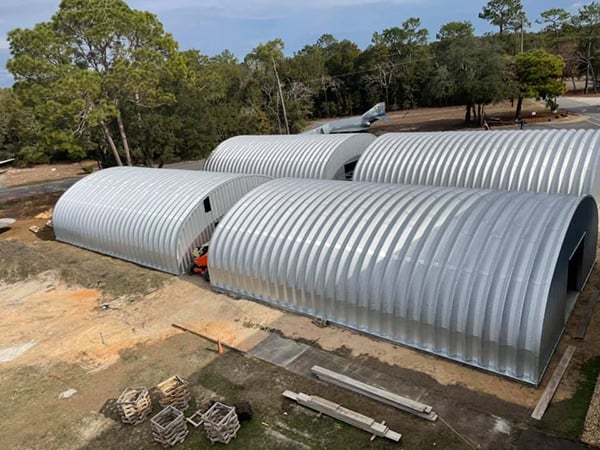 Image via Air Force Armament Museum Foundation
Creating a new, authentic way to view and interact with ocean life, this stop is sure to be a repeat on your "fun things to do" list. Explore the exhibits and learn more about the incredible ocean life around you or sign up for an animal encounter. Here, you can feed, touch, and play with dolphins. You can also snorkel with stingrays, play with seals, play with baby alligators, and more!
Bonus: They offer a military discount on general admission!
Head to where it all began for Destin: the Harbor Boardwalk. This beautiful area houses all that this Emerald Coast city has to offer. Beyond the yummy food, thrill-seekers enjoy the opportunity to parasail and skate across the water on a jet ski. Others come for a day of fishing the "World's Luckiest Fishing Village" while more catch a cruise to Crab Island.
Destin Harbor Boardwalk, image via Canva
Crab Island, the sandbar just south of the Marler Bridge, is a huge tourist spot and a favorite among many. Paddle out via kayak or rent a boat. It doesn't matter what vessel you use to get here, marine life awaits, as does a day full of fun as food, drinks, and music set the stage for this outing.
It might not get any more fun for the littles in your family than The Track. Featuring five go-kart tracks, two mini-golf courses, bumper cars, and more, it's not only a dream for the little thrill-seeker in your family, but it incites a family-friendly competition as well!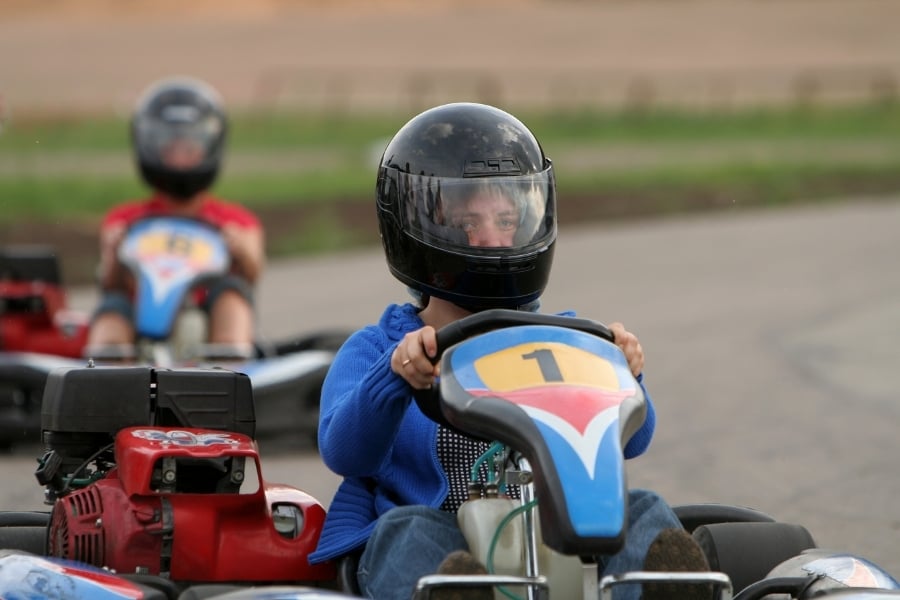 Go Karting image via Canva
Offering 50 acres of wild adventures, the Gulf Breeze Zoo is a must-do when stationed at Eglin AFB. Though it's a little further than Destin, the trip is worthwhile with a train ride through the safari, where you can feed the giraffes by hand.
Dive down with Destin Snorkel for an unforgettable view of your new duty station. When you plunge under the waves, you gain access to a quieter side of Destin full of dolphins, fish, jetties, seahorses, and more. This is also a great stop if you're interested in a date night. Both the sunset dolphin cruise and fireworks cruise make for a fun night out!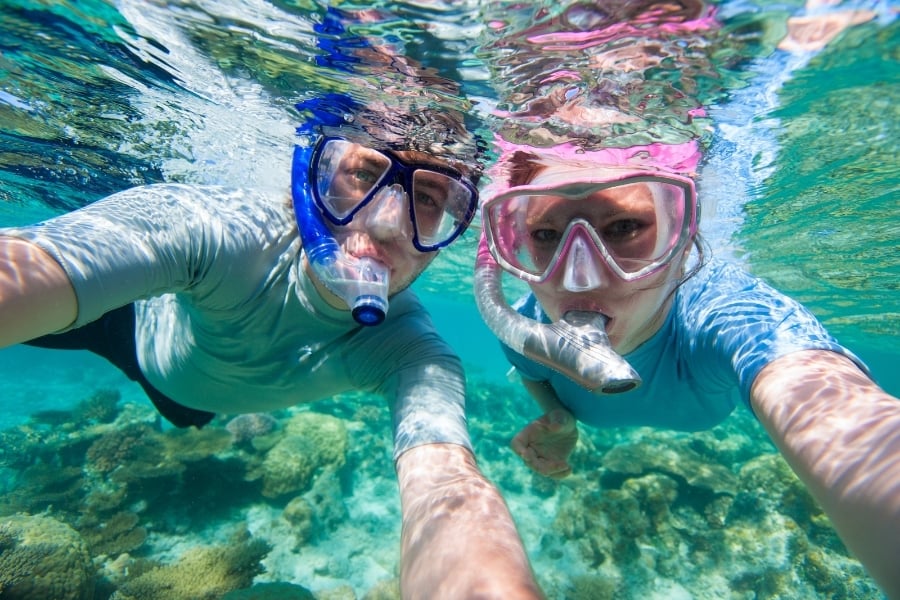 Snorkeling Destin image via Canva
Imagine a place where you can adventure golf, race go-karts, splash in bumper boats, and navigate a thrill-inducing ropes course, while gaining a new perspective of the gorgeous Emerald Coast. Wild Willy's is your stop, and quite possibly will become a family favorite!
About an hour and a half from Eglin, the National Naval Aviation Museum is a bit of a drive but incredibly worth it. Housing more than 4,000 artifacts and over 150 aircraft, this aviation museum is a fantastic place to learn more about our nation's history. You may also enjoy a flight in the simulators, which offer a more immersive experience.
Ready to go shopping? Look no further than the Silver Sands outlets where you'll find favorites like Disney, Nike, American Eagle, Banana Republic, Carters, Gap, J. Crew Factory, and more.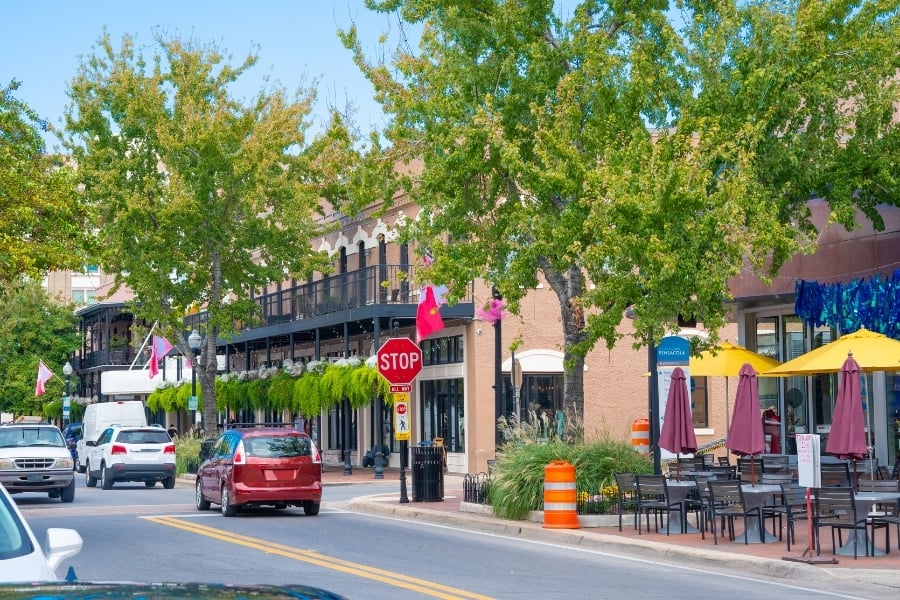 Downtown Pensacola, image via Canva
About an hour from Eglin, downtown Pensacola offers a new culture with exciting events and amazing food to experience. Drive back to wake up in your bed in the morning, or make it a mini-vacation and stay overnight at a cute bed and breakfast to embrace the Pensacola nightlife.
Escape the daily grind behind on this incredible stretch of sand. Protected by 30-foot dunes, it's the picture-perfect place to leave the world behind you and focus solely on the warm sun on your face, the cushion of the white sand beneath you, and the gentle caress of the waves as they touch the shore. Make it one fantastic day or bring a tent and embrace the beauty for a weekend.
---
Are you relocating to Eglin AFB and looking to buy a home? Take a tour of this gorgeous home for sale!
3 Bed, 3 Bath (Single Family)
MilitaryByOwner Listing MBO1467484
For Sale: $640,000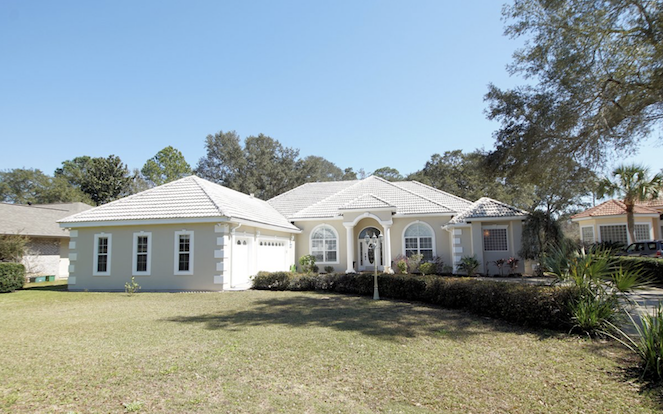 Located in the exclusive, gated community, Windwater at Bluewater Bay, this three-bedroom home sits just six miles from Eglin. Beyond the beautiful Mediterranean-styled exterior, you'll find desirable finishes like wood flooring throughout the main living areas and master suite. The kitchen is picture-perfect with its white cabinetry, granite countertops, Wolf range, and a large pantry. Perhaps the best part of this property isn't the property itself but its location. It sits on the Bluewater Bay Golf Course's 7th hole and offers a short walk to the beach!
Click below to view more Eglin homes for sale or rent!