The Best Beaches Near Military Towns
You can find beautiful beaches around the entire U.S. coastline, but the best beaches are the ones closest to home. A quick day outing or overnight trip, especially during PCS season, can do wonders for morale. Thankfully, the military has convenient beach property to take advantage of the shoreline and coastal life activities.
Many military beach town destinations have a bonus—their location near one another. For example, Dover AFB residents can check out nearby Wildwood in New Jersey. Or, Hampton Roads, Virginia, dwellers can head upstate to Maryland or down south to the Outer Banks of North Carolina.
Check out these popular military installations to take advantage of easy, breezy days on a beach close to home.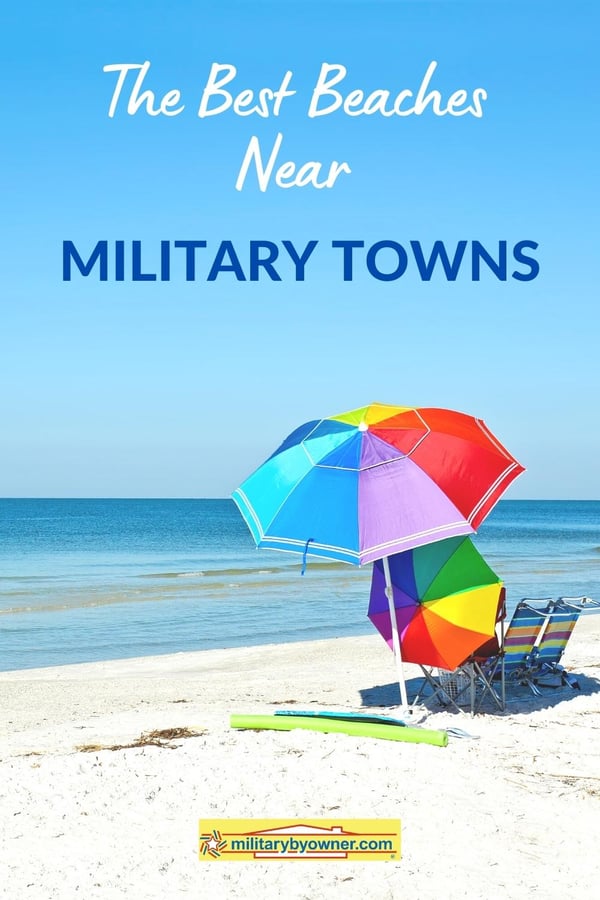 The East Coast
On the East Coast, Delaware might not be the first state that comes to mind for beach vacations, but those stationed at Dover AFB have access to several well-known and picturesque beaches.
Rehoboth
Dewey
Bethany
Cape May (New Jersey)


Tilghman and Smith Islands
Ocean City
Chesapeake Bay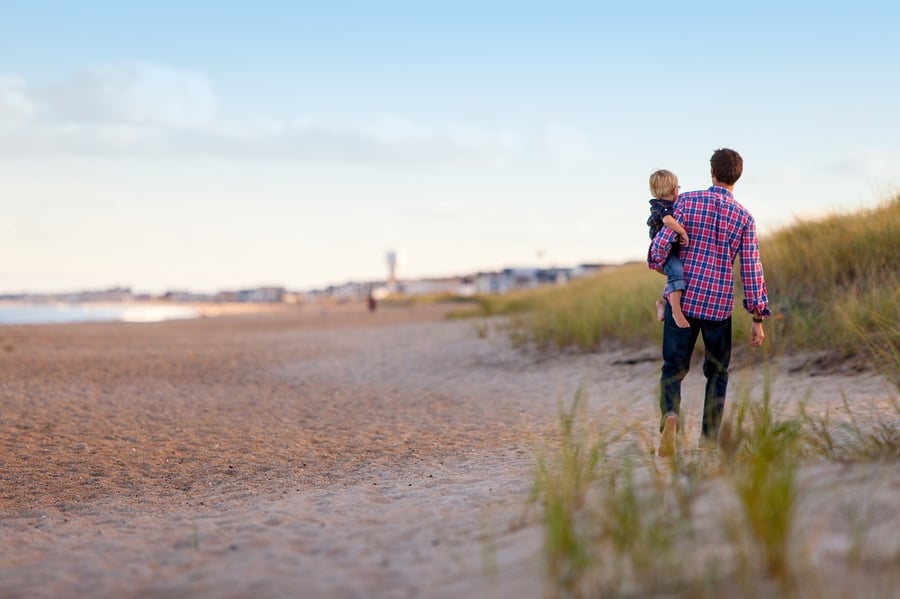 Image from Canva
The nation's capital sits perfectly between many of the most popular beaches in the Mid-Atlantic area, with many of their distances under 150 miles.
Assateague and Chincoteague Islands
If you head south to the Carolinas and Florida, the coastlines are densely dotted with military installations. As a result, military families prefer to reserve for camping and cottage rentals, particularly near the Navy outposts in Pensacola, Florida.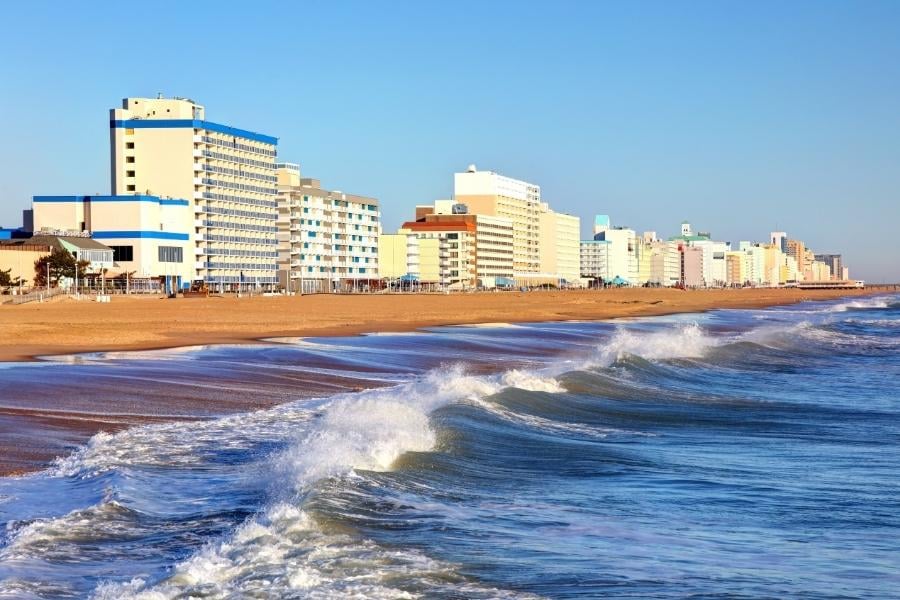 Virginia Beach - image from Canva
The Outer Banks band of islands encompasses many popular beach town destinations, including Nags Head, Emerald Isle, and Rodanthe.
Charleston is the talk of Coastal Carolina towns these days due to its growing population and booming foodie scene, but the Holy City is just one of the many beach towns to check out on the SC Coast. Here are a few:
Folly Beach
Isle of Palms
Myrtle Beach
Hilton Head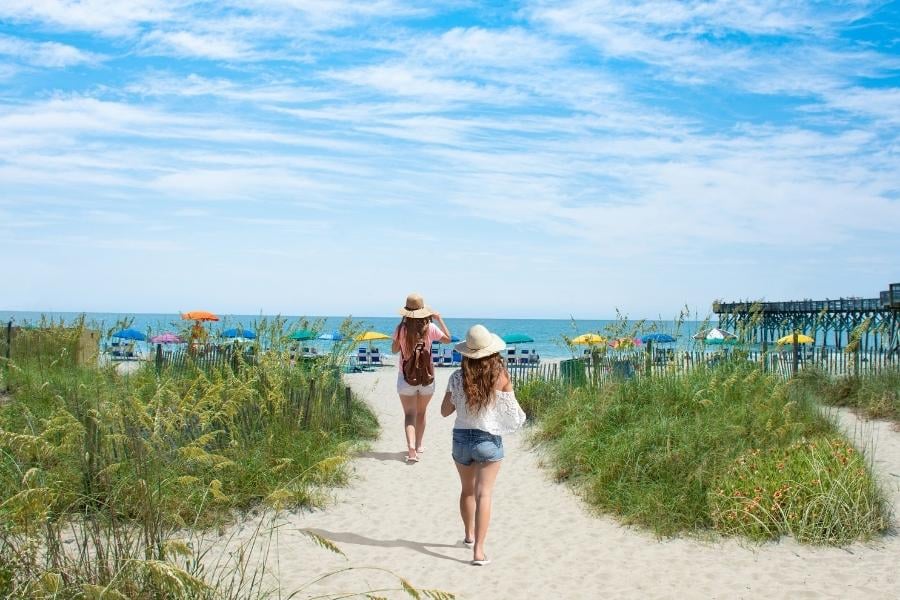 Myrtle Beach - image from Canva
Are you interested in beach hopping and using your military ID for affordable lodging and beachside activities near military bases? Don't forget to check out your branch's MWR or travel and leisure websites for details about beach toy rentals, RV rentals and cabins, and hotel availability.
Read 4 Reasons to Use Famcamps and Military Lodging to get you started planning your beach adventure.
There are too many fantastic sunny beaches to count within driving distance to heavily populated Florida military installations, but here is a small smattering.
Destin
Panama City
Pensacola
St. Petersburg/Clearwater
Jacksonville Beaches
If you want a slight inland detour, here are amazing Disney World military discounts, along with expert tips for planning your trip to the House of Mouse.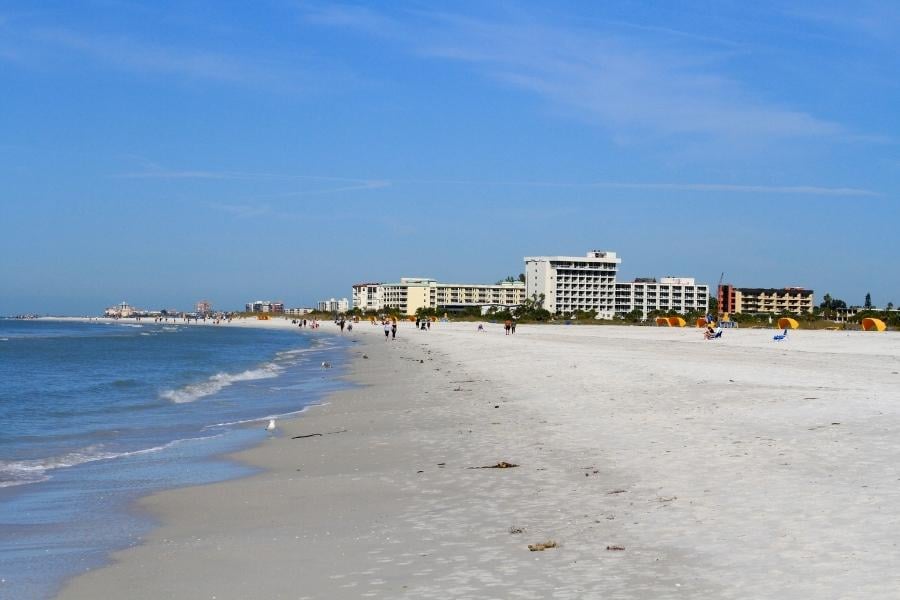 Clearwater Beach near MacDill AFB and Tampa - image from Canva
The West Coast
Out west, the beaches take on a different look and feel compared to the East Coast shores. It's easy to find one to suit your preferences. Cool temps and cooler water are prevalent in Washington state, and sunshine galore warms Southern California, while you can see a little bit of every kind of beach along the long West Coastline.
Point No Point
Pacific Beach
Long Beach Peninsula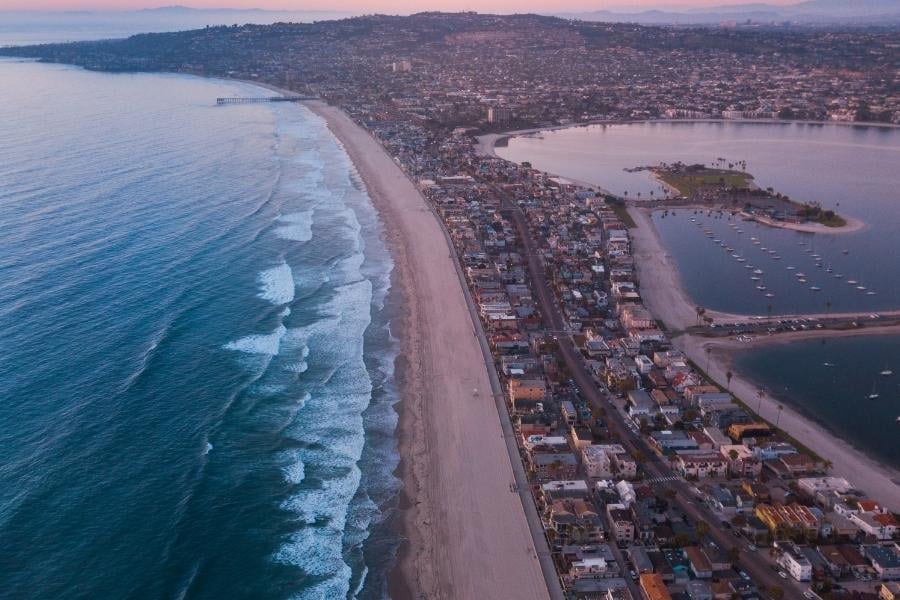 Mission Beach San Diego - image from Canva
California is very similar to Hawaii when it comes to an excess of beach beauty. There's no shortage up and down the state line!
Asilomar State Beach,

near Monterey

Carmel Beach
Coronado Beaches
Mission Beach
What About Hawaii?
Now, you'll notice Hawaii is left off the list, but for a good reason. Are there really bad beaches in Hawaii? All of them are worth at least one visit. If you're lucky enough to be stationed near or on the nation's 50th state, then you know they're hard to beat, so their coastal dominance needs no description.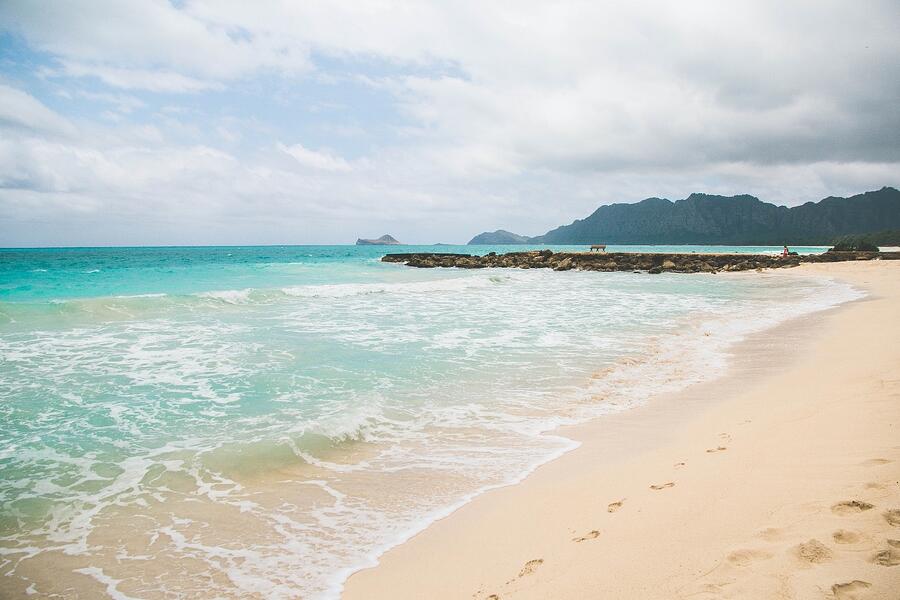 Photo via Grace Rebekah Photography
Traveling is a natural part of military life, so it's best to embrace the opportunities and see the U.S. while still in military service. The good news is MilitaryByOwner has travel resources to help make your next beach trip less expensive and hopefully a lot less stressful!
What did we miss? What's your favorite beach location near a military installation?
Get more travel tips and ideas with our free military travel ebook!