Hotel Alternatives for Your Military Travel
The world is gradually opening up, and it's finally time to get out and travel! Many countries are opening their borders, and this year, Americans are invited to visit.
Whether you're staying close to home or planning an overseas adventure, it's great to feel that sense of anticipation we've missed. But a lot has changed, and for many travelers, so have their priorities when it comes to a vacation. Fewer crowds, more personal space, and plenty of outdoor activities are at the top of many lists. Staying in hotels isn't necessarily the best way to check those boxes, so, fortunately, you have plenty of great alternatives to travel and stay healthy.
Here are a few travel options that are fun, affordable, military family-friendly, and safe!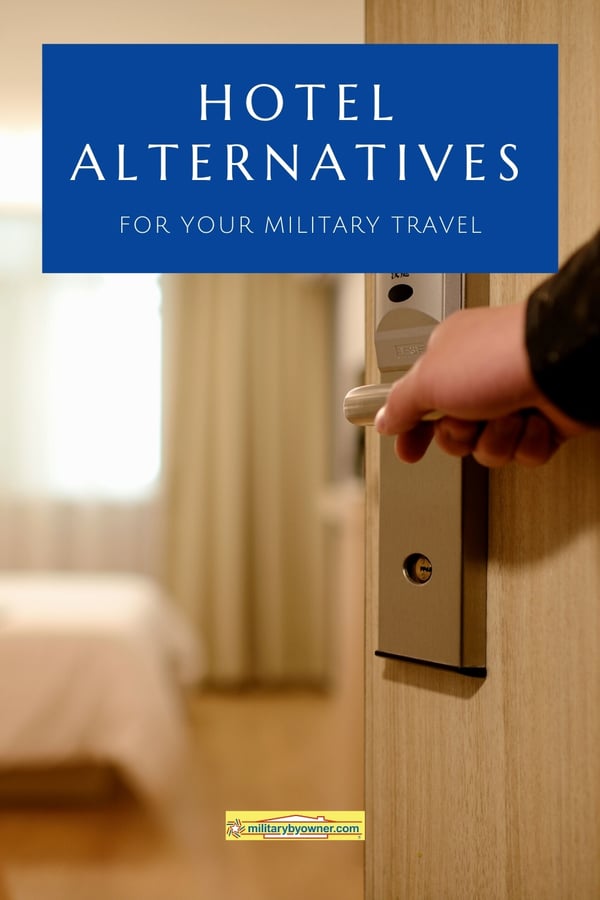 Military Recreational Lodging
You may have already heard of the four Armed Forces Recreation Centers: the Hale Koa in Hawaii; Shades of Green in Orlando, Florida; Edelweiss Lodge in Garmisch, Germany; and Dragon Hill Lodge in Seoul, Korea. These full-scale resorts are amazing, not to mention very popular! But the military has dozens of other recreational facilities all over the world. All branches of service have them, and you can stay at any branch's facilities.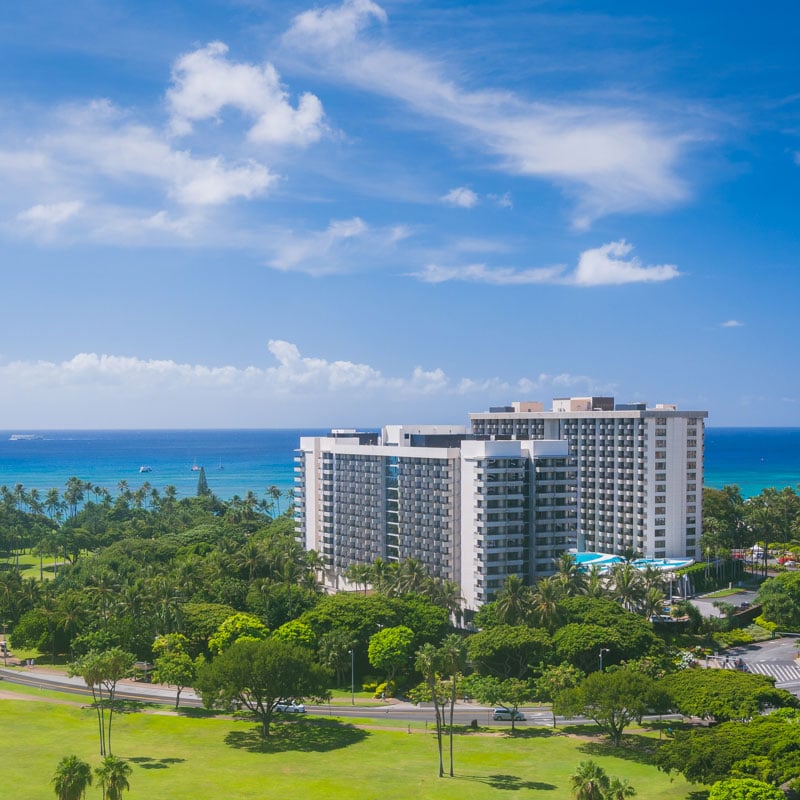 Hale Koa Hotel in Waikiki, Hawaii. Image via Hale Koa.
Lodging options include rustic campgrounds, RV parks, mountain cabins, beachfront cottages, and even luxury hotels. The best part is that most of these facilities are equal to or better than similar civilian facilities, but the price is much lower, and when you add in the amenities, you can't beat it!
The military has recreational (MWR) lodging in many top destinations. Here are just a few examples:
The Coast Guard offers MWR lodging at Base Cape Cod and USCG Station Lake Tahoe.

Fort Benning

has a 15-acre gated resort called Destin Army Recreation Center on Florida's famous Emerald Coast.

The Navy

has a luxury hotel called the New Sanno right in downtown Tokyo.

Luke Air Force Base's

Fort Tuthill resort is an outdoorsman's paradise in Flagstaff, Arizona.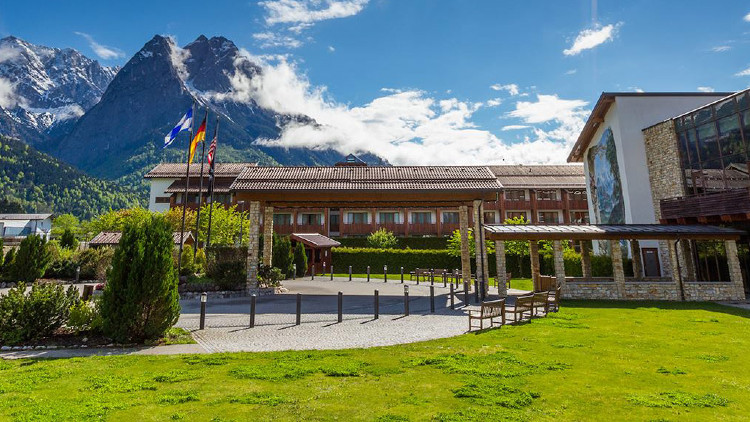 Edelweiss Lodge and Resort in Garmisch, Germany. Image via Army MWR.
Also, military campgrounds offer access to some of the best real estate around, like Fiddler's Cove RV Park on Coronado Island (San Diego) or the Key West Naval Air Station campground.
There is no single website that lists all of the military's recreational lodging facilities, but you can find a lot of them through Navy Getaways, Coast Guard Lodging, or the Army's MWR Camping and RV Parks site, which list facilities for all branches of service. Also, try a Google search for "[name of military installation] MWR lodging" and you will see that many bases have these facilities!
Base Lodging
When you think about where to vacation, a military base is usually not the first place that comes to mind, but consider how many installations are located right on the ocean, near mountains, or convenient to a cool city. Leisure reservations at base lodging are space-available, but many lodging facilities accept these reservations far in advance, so you still have time to plan.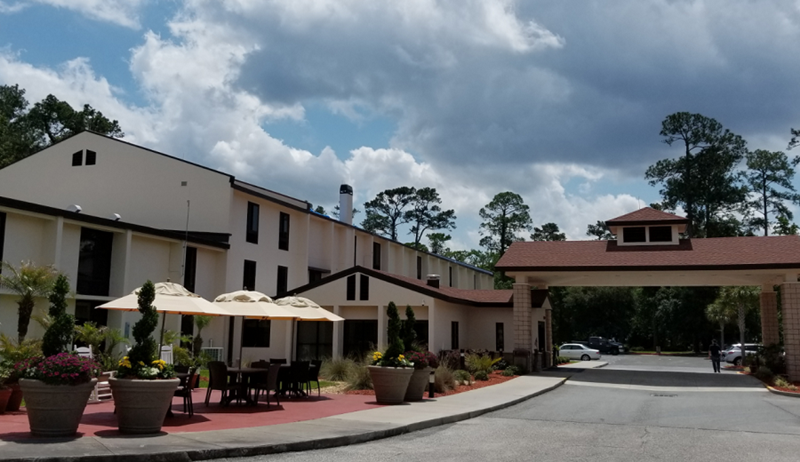 Military lodging at NAS Jacksonville. Image from Navy Lodge.
Why would you stay on base vs. at a civilian hotel? There are several reasons:
Many base lodges offer suites or even small apartments, so you can fit the entire family in one room, plus you have a kitchen.
Free breakfast is included at many properties.
Convenient access to base recreational facilities, like the golf course, beach, pool, or marina, and you can use the Information, Tickets & Travel (ITT) office to get discounts on local attractions.
The above recreational facilities and the lodges themselves usually are not as crowded as civilian locations.
Parking is always free.
It's safe and you know exactly what to expect.
Get 6 Ideas for Surviving an Extended Stay in Temporary Lodging
Still having trouble envisioning an on-base getaway? Here's an example:
You and the family stay at MacDill AFB in Tampa, Florida. You hang out at the MacDill beach, rent a pontoon boat at the base marina, play a round on one of the base's two golf courses, and do a tour, such as jet skiing or zip lining, through the Outdoor Adventure office. You buy discounted Disney World tickets at ITT and enjoy easy access to everything the Tampa area has to offer.
Vacation planning was a snap, and you didn't break the bank. You can do something similar at many bases around the country or even around the world!
Vacation Rentals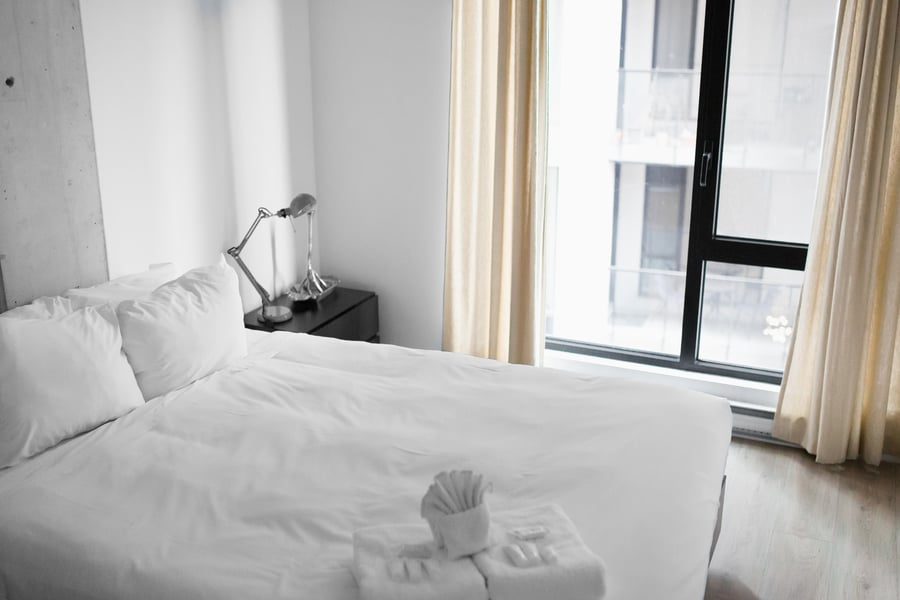 Photo by Andrew Neel on Unsplash
Besides military lodging, vacation rentals are another great alternative to hotels. Vacation rentals give you more bang for your buck, because you generally get more space for the same or lower price than a hotel, plus you have a kitchen to prepare your own meals and common areas to relax with your family. Some vacation rentals offer guests free use of bikes, kayaks, paddleboards, or other recreational equipment.
If you're traveling outside of the U.S., vacation rentals are also a great way to get a less-touristy, more "local" experience.
Find vacation rentals on Airbnb, VRBO (formerly Vacation Rentals by Owner), or through the visitors' bureau website for the area you plan to visit. You can also use Armed Forces Vacation Club.
Make the Most of Your Vacation with Military Travel Discounts
Start Planning Your Vacation!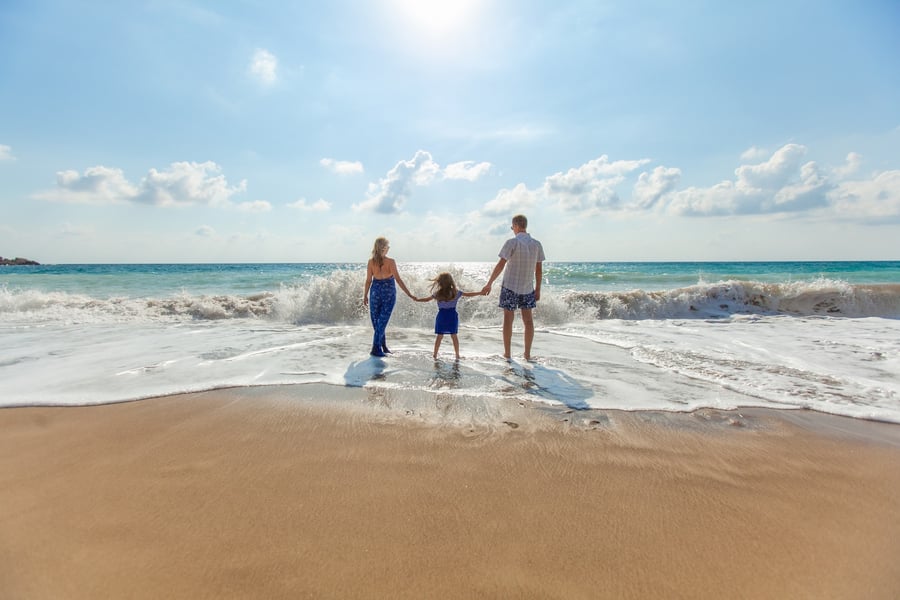 Photo by Natalya Zaritskaya on Unsplash
When planning your next trip, you have many great alternatives to hotels when it comes to vacation accommodations, especially with your military ID card. Research your options and find the perfect getaway for your family to not only have fun but to keep everyone safe!
Get more tips and ideas for your military family travel in our free ebook.