The Best Golf Courses Near Military Bases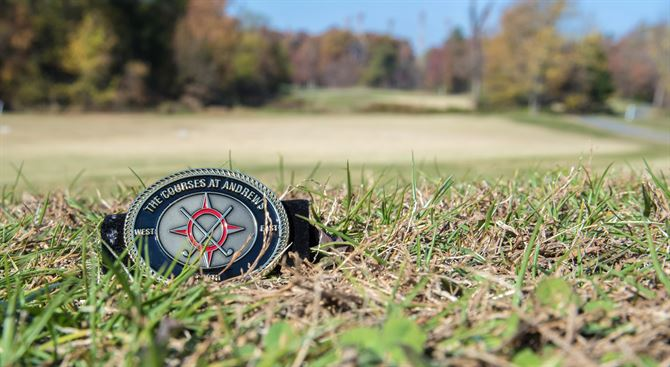 Summer is here, which means golf enthusiasts are gearing up for their favorite pastimes. Maybe they're even planning a trip to take in a few swings. Military members love to take advantage of golfing on a variety of military installations. They might appreciate the convenient locations, affordable fees, or the challenging courses.
No matter the reasons why, there seem to be a few favorite locations to play, as certain names consistently pop up when groups of military family golfers are asked, "What are the best military golf courses?"
True to the diversity within the ranks, there's also a few surprise personal favorites. Golfing in Guam, anyone?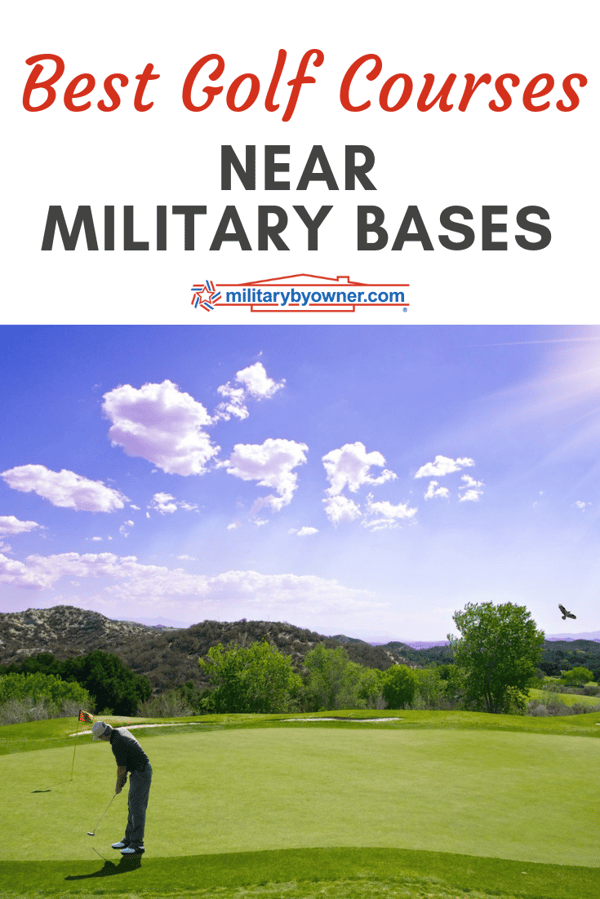 The Best Golf Courses Near Military Bases
Perennial Golf Crowd Favorites
Whether you're looking for a golf course home or simply adding a golf outing to some upcoming travel, let's go ahead and get the perpetual list toppers out front. Check the list to make sure you visit them all at least once!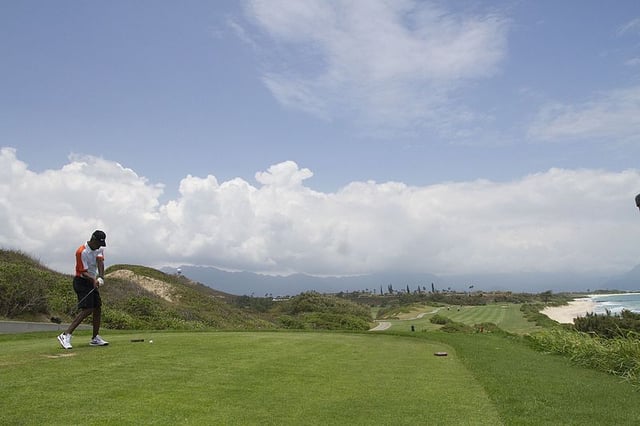 Kaneohe Bay Klipper Course, photo by Sgt. William Holdaway [Public domain], via Wikimedia Commons.
Loved by all, it becomes a destination spot for locals as well as those who are on leave visiting the islands. A course with sweeping Pacific Ocean views and predictable warm weather is tough to beat.
Designed by Robert Trent Jones, Sr., this course consistently ranks high within the best of the best. The course is settled within in the foothills of the mountains, and it's not unheard of to catch a glimpse of wildlife trotting by.
Home to three courses and has been the premier host for military officials and presidential players for decades.
While it has a tough golf course neighbor to compete with, Gordon Lakes holds it own. An additional nine holes were added in 2003, but the first 18 holes were also originally designed by Robert Trent Jones, Sr.
Repeatedly tops most golf lists. Not only does the Pacific Ocean provide a breathtaking backdrop, the rumbling of F-18s thundering above offers quite a bit of unforgettable patriotic drama.
Honors the Southern tradition of hospitality and supplies scenic, marsh wetlands and deep-water creek views.
Other Beloved Military Golf Courses
Personal favorites are just that, personal. These courses might be a little less known, but they have enough amenities going for them that they each have a huge fan club.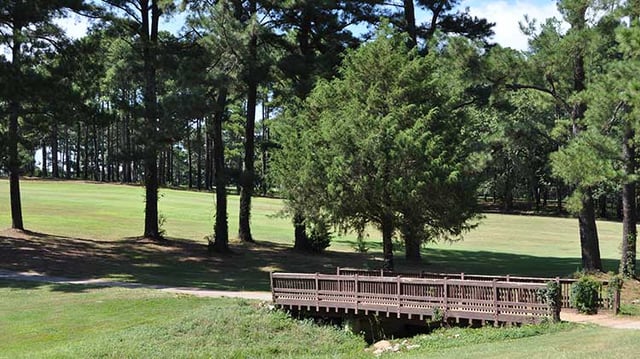 Ryder Golf Course at Fort Bragg, Photo via Ft. Bragg MWR
Pushes player's abilities with narrow fairways and teeny, tiny greens.
Known for their affordability and outstanding pro staff. Texas Hill Country views aren't so bad, either.
This golf course has a history dating back to World War II and was designed by George Cobb. The clubhouse and practice areas are highlight features.
Gallery Golf Club, Washington
A perfect setting on Whidbey Island boasts views of the Strait of Juan de Fuca and nearby Vancouver Island. Keep an eye out for the abundance of water creatures frolicking in the water.
Rated the #3 military golf course by Leisure Magazine in 2017.
Military Golf Courses Worldwide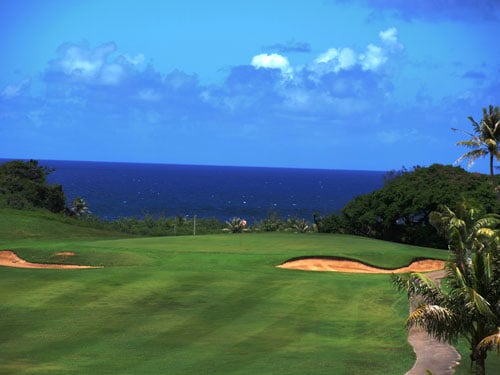 Image via Stripes Guam
Military members are found throughout the globe, and wherever they live and play, golf courses will be nearby. Quality varies, but there are golf options for service members in far flung places like Iraq, but Japan, Korea, Spain, Germany, Italy, and Turkey also have their versions of courses.
Andersen Air Force Base, Guam
Supplies hardcore golfers with a full service lighted practice area, which is open all day, every day. The course is bordered by intriguing jungle scenery and panoramic ocean side views.
Camp Zama Golf Club, Japan
Where golfers consider the course to be a challenge of their skill level. Rolling greens and water hazards come into play in 10 total holes.
The Morale, Welfare, and Recreation offices and their online presences are the best place to begin researching the types of facilities each military installation has available. The fees, amenities, course descriptions, and pertinent open and closing times are available
Undoubtedly, many of your personal preferences for handing your money over for green fees might have been inadvertently ignored. Which courses are missing? What makes them so special...and do you really want to share your hidden gem with the rest of the military community?!