20 Fun Facts About Fort Hood
You probably already know that Fort Hood is beyond huge in both size and population and that the base is more than proud to be home to the 1st Cavalry Division. In addition to its long military history and significant contributions to the Army, these facts are on any must-know list about Fort Hood and its adjacent neighbors.
But, are there just for fun and lesser known facts about Fort Hood? Yep. 20 of them! MilitaryByOwner gathered interesting facts about the lifestyle on and around Fort Hood. Read on, because they just might help your upcoming PCS planning!
For the most updated and practical information about PCSing to Fort Hood and nearby cities, The Military Family Guide to Fort Hood provides the best practical information you need to know.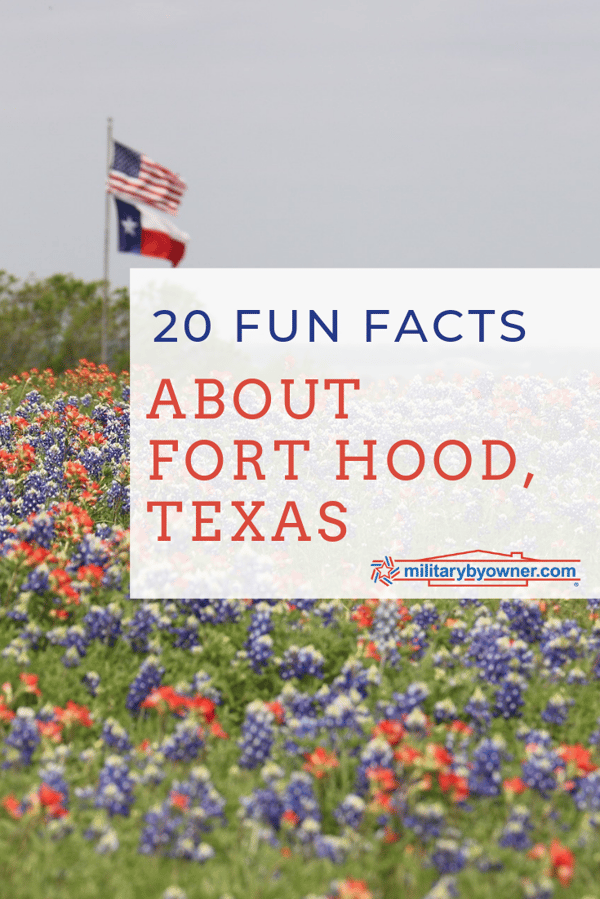 20 Fun Facts About Fort Hood
1) Have you ever wanted to live in a hometown that had a nickname? You're in luck. "The Great Place" and "K-Town" are monikers for Fort Hood and Killeen.
2) If homes off base aren't meeting your preferences, than maybe one of the 7,000 units of military housing will be available.
3) Get to know your neighborhood cities: Belton, Copperas Cove, Georgetown, Harker Heights, and Salado.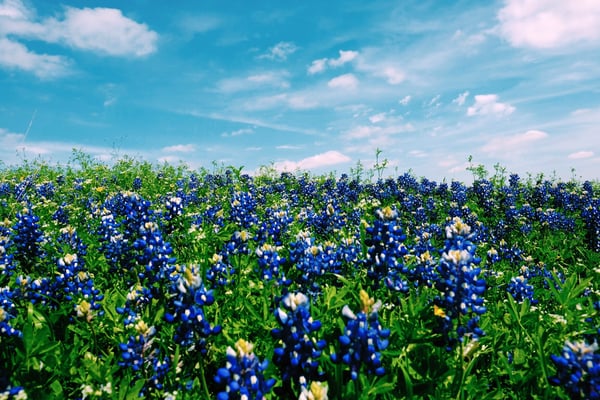 4) Co-creator of the My Ultimate PCS App, Maria Reed, has strong ties to Fort Hood and the app she produced with Moni Jefferson offers a PCS checklist integrated with a calendar for reminders and events, a photo inventory complete with digital folders for organization, useful links to outside resources, and more! Plus, all of the capabilities in the app are powered by MilitaryByOwner!
5) In the mood for a breakfast Slam? Denny's restaurant on Fort Hood offers you a chance to try them all including the All-American Slam.
6) There's no reason to suffer through bad barbecue. Check out the Top 10 BBQ Spots Near Fort Hood, already researched and verified by local experts.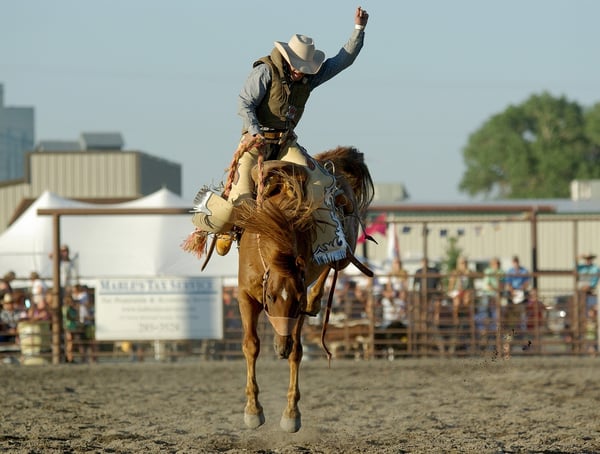 7) Horses and Texas are tied together throughout history. Have you ever wanted to learn to ride? Fort Hood has some pretty inexpensive options to try.
8) There's no lack of options for travel adventures. Day and weekend trips abound. You'll want to tick off your PCS bucket list these destinations: Austin, Waco, San Antonio, Dallas, and Houston.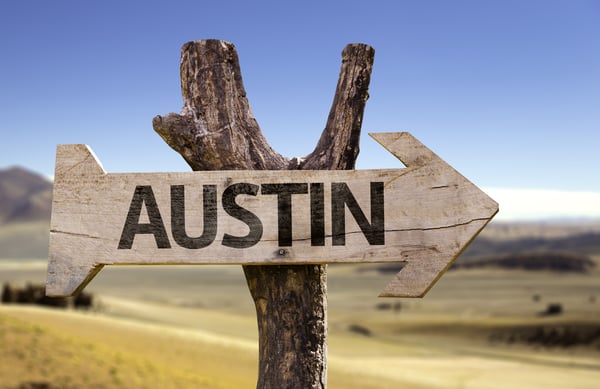 9) Got a score to settle? The Fort Hood Spouses' Club will gladly "flock" your nemesis' (or lucky birthday friend's) yard with a collection of plastic pink flamingos. If your frenemy really hates the birds, they can pay to have them removed early.
10) The Fort Hood Spouses' Club is a resourceful group and has a lending closest that is something to see. Special occasion outfitting is as easy as reserving your Black Jack table or Santa suit.
11) Not so long ago, military friendly company USAA named Killeen one of the top communities in the country for military families, citing these reasons: affordable cost of living, quality of schools, access to amenities like shopping and outdoor activities.
12) Although Elvis Presley is probably the most well known celebrity to be affiliated with Fort Hood, there are others from the entertainment industry with roots that begin at Fort Hood. Jackie Robinson, Robert Griffin III, Tamera and Tia Mowry are a few of the other notable names.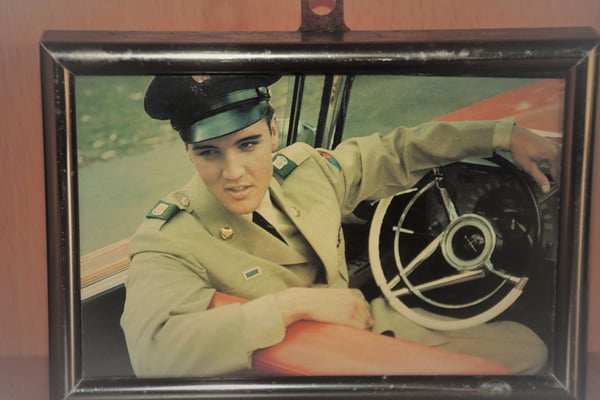 13) Years ago, Fort Hood's primary mission was to create World War II German tank destroyers. Wide open spaces were needed to test mobile anti-tank guns.
14) It might not snow much in Texas, but the Christmas Festival of Lights brings snow-filled joy to festival attendees. Snowmen and snow angels get their chance to participate in a Texas style Christmas, if only for a short while. Businesses from all over Central Texas set up shop to entice gift buyers with homemade and specialty items.
15) Food festivals are a must-do, and The Flavors of Central Texas provides the perfect opportunity for K-Town locals to dine on the good stuff. Held in August, numerous food providers show off their best for purchase. Cooking lessons and contests round out the activities food adventurists will find.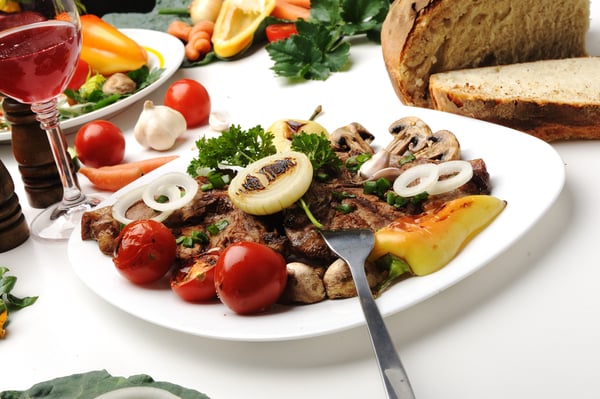 16) The National Geographic Channel did the right thing and created and filmed their 8-part series, The Long Road Home, on Fort Hood. The series was based on the book of the same name and the creators employed local military consultants to get the details just right. Not only were the war scenes depicted, but the resulting family dynamics back at home on Fort Hood were highlighted.
17) Fort Hood's MWR has the gear you'll need to get the outdoor recreation underway. Camping and sports gear, trailers and campers, and outdoor games are available for rent.
18) Belton Lake and Stillhouse Hollow Lake provide all the swimming hole, fishing trips and boating excursions you could ask for.
19) If your recreation time is more along the lines of enjoying the rodeo, the MWR also has a mechanical bull for rent, just for you.
20) Killeen gets to boast about operating one of the few planetariums in Texas. The Mayborn Science Theater offers a view of the stars under a 60 foot dome located on nearby Central Texas College.
As you can see, Fort Hood and its neighbors have a lot going on! With plenty of things to do and see, you'll have to use your time wisely to make sure you maximize your free time while stationed there. The earlier you begin to connect with locals already living this Texas life, the better you'll be informed of the special qualities found only in this region.