3 Ways to Convince Your Landlord to Let You Upgrade
Owning a rental property is a business, and the point of a business is to earn money. So, when you're searching for a rental house, keep in mind that landlords work in dollar signs, and motivation for decorating tends to be a low priority—unfortunately for those of us interested in the property's aesthetics.
Procuring home décor upgrades paid for by your landlord is no easy feat. If you have a decorating project on your mind and want to convince your landlord it's a solid return on investment, prepare to make your case with facts, figures, and a list of safety concerns if relevant.

Photo from Shutterstock
Expectations for an Update Request
Know that if your landlord doesn't flat-out deny your request, they'll probably okay the update if it elevates the property and you pay for it. However, sometimes renters get lucky (we did), and the landlord will split costs with you. If you're considering paying, be aware of the money involved and keep reminding yourself that this isn't your house and you'll move soon enough.
Military families often have a hard time with this decision because we know the importance of making a house feel like home after each move. But depending on the circumstances, living with something ugly for 18 months is much easier than three years. Is it worth painting the bedroom walls on your dime? For some people, yes, and for others, not so much.
Calculating your threshold for putting cash into someone else's property is a tricky equation. Use these three tips to help persuade the owner to make the place better for you both.
Go ahead and add a little of your personality. Decorate Your Rental Without Losing Your Deposit.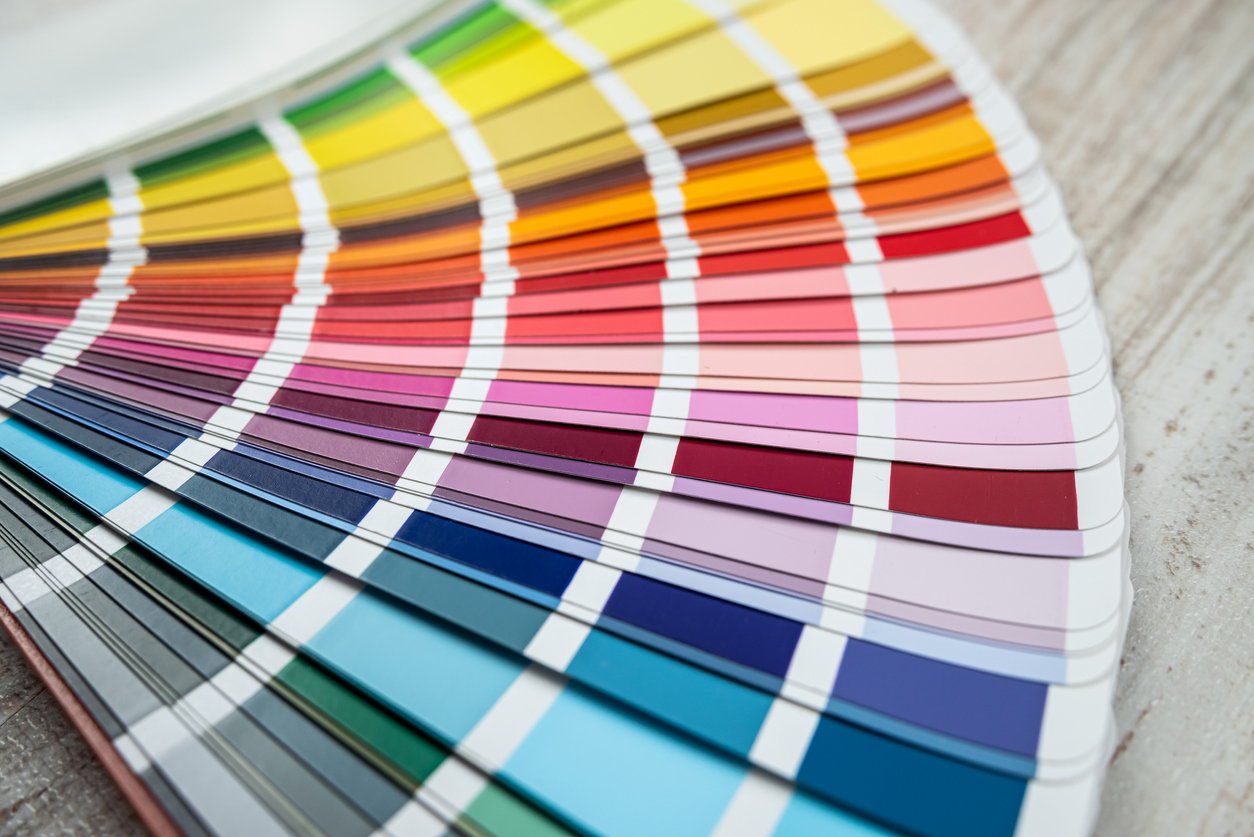 Photo from iStock.com/alfexe
1) Show them proof with pictures.
Pretty, updated photos are easy to come by and very persuasive. It's also proof you have what it takes to make good choices. If DIY is your thing, show them photos of previous projects, such as a fresh paint job or homemade window coverings.
If you don't have photos of past rentals, offer pictures of ideas you would like to try. For example, a small brick paver patio in the backyard generally improves a property by adding extra outdoor living space, and it's easily installed without too much trouble.
On the flip side, show them evidence of a feature you just cannot tolerate. Share a photo of the offense and firmly say, "I can't live with this," and offer to handle the project yourself. This happened to us with a hands-off, long-distance landlord.
I could not ignore, for one moment longer, the dated, peeling, and food-splattered wallpaper surrounding the kitchen table. It was disgusting, and I imagined the previous families flinging food to and fro. Its removal was worth every moment of work and the $25.00 out of my pocket needed for white paint. The owner never said a thing because it only helped her out. Frankly, any person with sight could see it had to be done.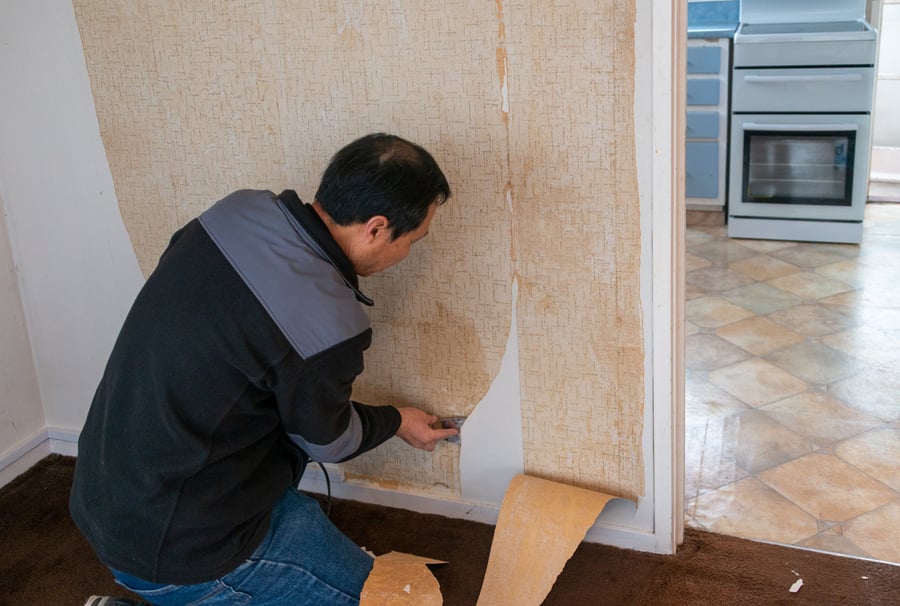 Photo from iStock.com/anice Chen
2) Present them with research and preparation plans.
Gather blog posts and articles about resale value, the benefits of upgrades, and the importance of curb appeal. Showing the dollars and cents of the project to a business person makes it hard to turn it down, especially with free labor and supplies if you choose to participate.
For instance, a simple paint job on the front door can make a huge difference in how you feel about returning home each day. Offer your landlord paint chips of your chosen color to decrease their hesitation. Also, remind them that if enough projects are fulfilled or upgraded, it might be grounds for increasing the rent for the next tenants or add extra profit for a future home sale.
Take a look if you're thinking of selling: Most Important Updates and Repairs to Make Before Selling Your Home.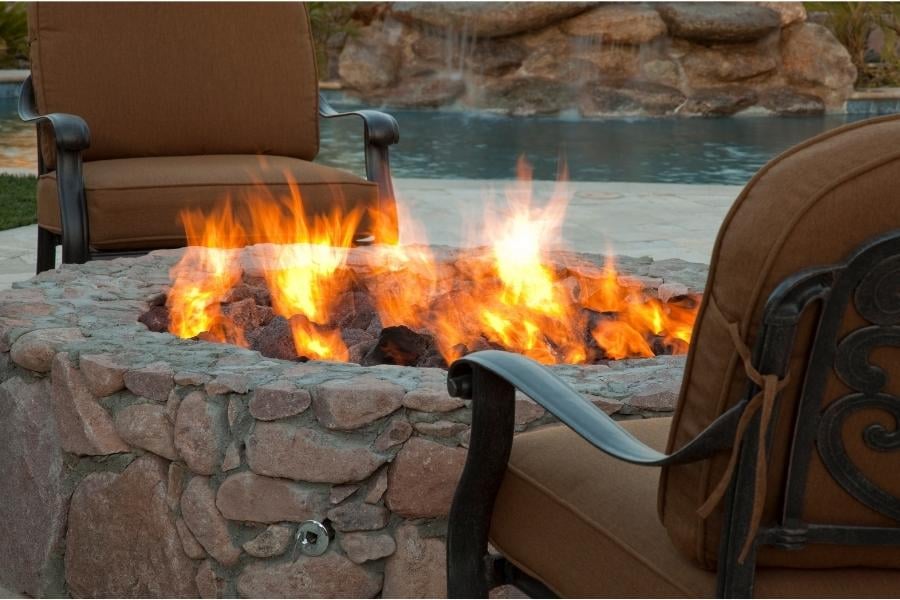 Photo from Canva
3) Convince them with your experience.
It's time to showcase professional or non-professional related home upgrade experience. Brag about your time as an interior designer's assistant, the summers you spent building decks for your dad's business, the classes you took to become a home stager, or anything else home-related. A lifetime of acquired handyman skills is also priceless to homeowners. Even proof that you naturally have an eye for design, documented by previous landlords, is helpful.
Here's another thing to remember: if the upgrade process goes smoothly and the owner is happy, they might be willing to pay you for future projects. If home projects make you happy, then getting paid for your kind of fun is a win-win for everyone. There's a crazy idea: getting paid to improve your house while renting!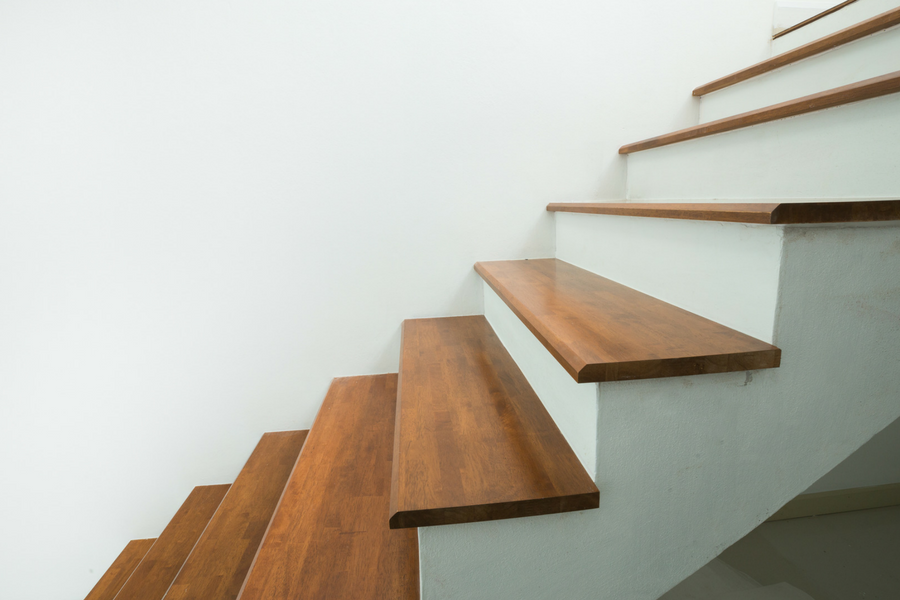 Photo from Adobe stock
Address Health and Safety Concerns Disguised as Décor
Even though some home components might look decorative, like a staircase handrail, in reality, if broken, they're a health and safety concern that your landlord is obligated to fix. They don't have to replace the handrail with the fanciest option on the market, but they must ensure it's not a hazard.
You should also let your landlord know if you have concerns with light fixtures. If they spark, smoke, or unpredictably flicker, there could be a larger problem with the electricity. No one wants to deal with a house fire.
The other thing no one wants to mess with is mold. There are countless examples of properties with mold problems that have been painted over with a desirable color to distract renters from seeing the trouble underneath. If you detect mold, document it with pictures, tell your landlord, and work with professional remediators.
You need to know—Which Repairs Are NOT Your Landlord's Responsibility?
Always Get Written Permission
It should go without saying, but it is necessary to get permission to make major improvements in writing, either in your lease or through amendments later, even if you have verbal confirmation from your landlord. Circumstances change, and you never know when you might run into an issue with revisionist history when it's time to receive your security deposit.
It's a tough call, deciding whether or not to spruce up your rental home for the two to three years you'll live there, especially if you're paying for the upgrades. But, if you're on board, convincing your landlord with these tips puts you in a better position to enjoy and personalize the house for as long as you're living there.
If you'd like more decorating inspiration for a rental property, read MilitarybyOwner's blog and articles on how to personalize rentals without losing your deposit. Take a look at the Decorating Resources page for more information.