3 Ways to Deck Out Your Walls for Fall
Much like January and the promise of a new year, fall brings renewed enthusiasm to fluff your nest and embrace the cold days ahead. The dramatic change between the summer and fall seasons often boosts creative and non-creative types alike into changing some part of their homes to reflect the season. Even those with little to no inclination to decorate will toss a chunky knit throw onto the sofa!
For a big impact and for less money than you'd think, wall treatments are a go-to feature that instantly makes a statement. Most options are DIY and range in price point, so pick one that speaks to you and plan for a few days of application. Then, welcome fall into your home with open arms.
1) Try New Innovations in Paint Color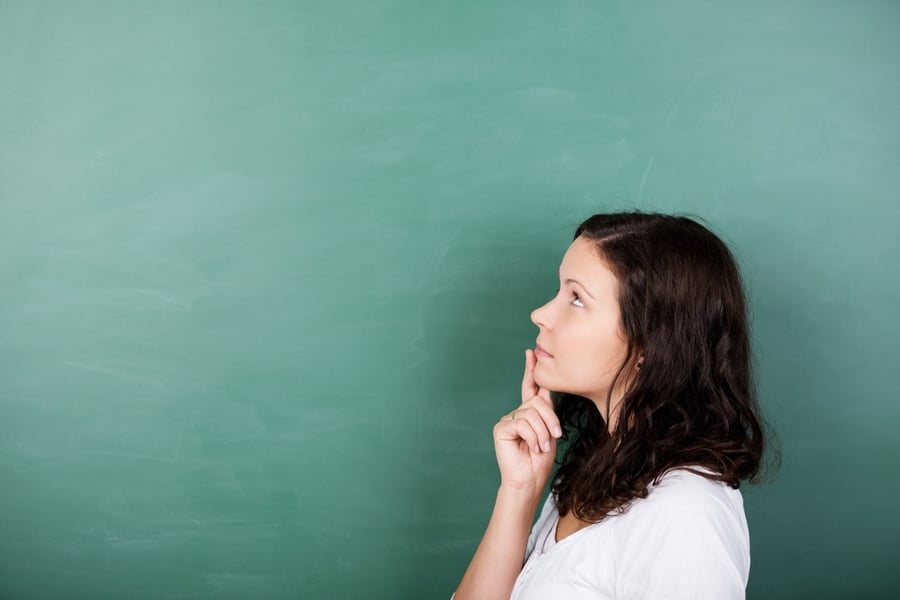 Image from Shutterstock
Autumn brings to mind colors that are rich with almost a texture or feel to their application. However, deep brown, gold, and orange paint are a hard sell to non-interior designers and casual decorators. Typically, only professionals can envision how lovely these shades in the right room can be.
But, what about a more neutral, user-friendly, deep green? Everyday home decorators can make a shade of autumn green work in a room. Just remember to watch multiple views throughout the day of your desired green shade. Depending on the natural light available, the color will look different from morning to night.
For those who avoid painting because you're overwhelmed by running into the home improvement store, are short on time, and hate standing in front of massive walls of paint chips, don't despair. The online paint company, Clare, is reinventing how to choose paint color, saving money, time, and frustration.
Clare picks the palette for you after you've answered a few questions about the space that needs paint. It's almost impossible to go wrong with a custom curated paint combination after Clare has interpreted your needs and wants.
After choosing colors, you can buy large, 8 x 8-inch peel and stick paint samples to place right on the wall. No more wasting money by buying multiple sample sizes of paint and waiting for them to dry to see their true colors.
If you prefer traditional and tried and true namesakes like Benjamin Moore, Sherwin Williams, Behr, and Glidden, start your color research at home. It's less stressful than blindly gazing at the store displays. Each company has a version of online assistants to plan the color of your room.
They'll also have helpful blogs with tips to achieve the best finishes and how to start painting if you've never done DIY color. Each usually picks a color of the year or color of the season to hint where to start your color choices.
2) Explore Wallpaper and Fabric Treatments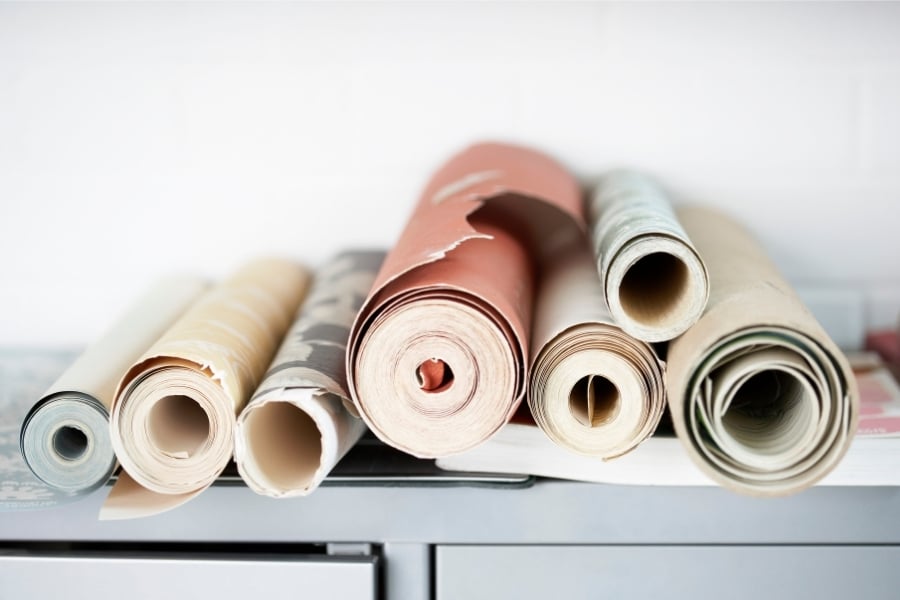 Image from Canva
Truth be told, traditional wallpaper will always have a following. When installed professionally, with proper tools and precise measurements provided by a trusted design source, wallpaper provides a luxurious layer in a home.
But, the general population doesn't usually have the time or cash flow to manage wallpaper and its proclivity for the pattern to be off-trend in a skinny minute. Not to mention, fitting the paper perfectly takes practice and hours of patience.
Wallpaper commitment isn't for the faint of heart. Insert removable wallpaper here. Think it looks tacky and cheap? Well, it used to, but it's so much better these days. To meet the demand of a real estate market filled with perpetual renters, high-end designers have put their names to quality removable wallpaper.
New brands are easier to install and are often adjustable mid-placement. Removable wallpaper avoids high-cost concerns and offers the freedom to paper on a whim. Remember, it's not necessary to paper an entire wall. Removable products are perfect for covering an accent wall or enhancing an architectural detail.
If this is a wall treatment you could consider seeing in your home, look to some of the best makers in the industry for inspiration.
Accentuwall
Chasing Paper
Hyggee & West
Murals Your Way
Tempaper Designs
Sherwin Williams
Spoonflower
Like gluing wallpaper, fabric coated with liquid starch has been decorating walls on the cheap for a long time. Simply put, a favorite piece of material you wish was wallpaper can be, temporarily, without destruction upon removal. Apartment Therapy has an excellent tutorial for hanging the fabric, but plenty of others blog and share on Pinterest their starched wall treatment masterpieces.
Liquid starch recipes vary, but commercial pre-made varieties exist, simplifying the installation. First, each length of fabric must be heavily brushed with the starch mixture to ensure secure adhesion. Next, the fabric is cut into predetermined widths, and their prints are carefully matched row after row. The entire installation process is very similar to wallpaper in that four hands are probably better than two for an accurate hang.
You'll need a good bit of free time to correctly adhere the fabric, trim as necessary, and chase air bubbles out from underneath. Have a plastic pastry scraper or plastic grocery card on hand to smooth the bumps.
After, none of the starch should be visible. Give the fabric plenty of time to dry. Removal is easy, and the fabric can be washed and used again. This technique isn't meant for an area that will become dirty quickly because spot cleaning the cloth is the only way to remove stains.
For more decorating and home improvement projects ideally suited for the fall, read over:
3) Get Adventurous with Wood Plank Treatments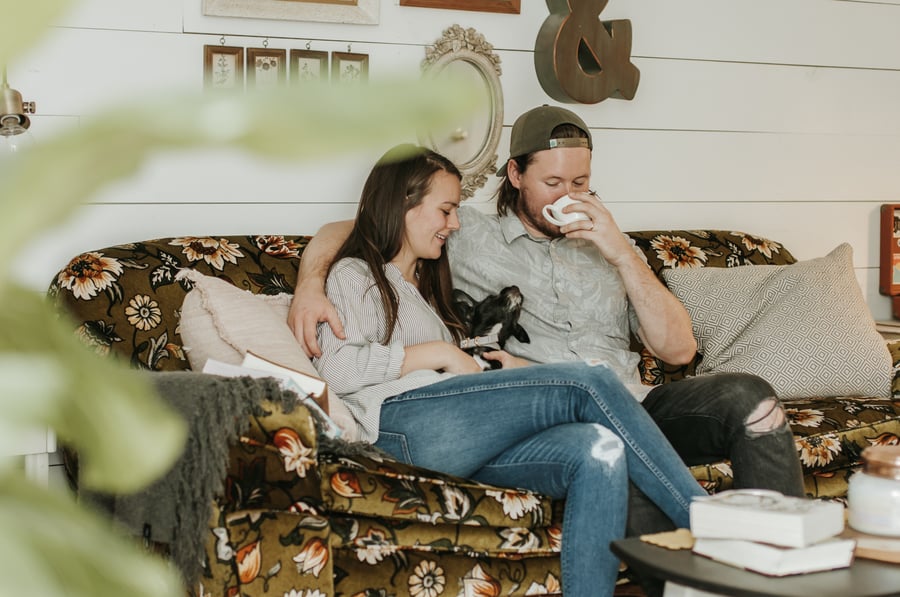 Photo by S A R A H ✗ S H A R P on Unsplash
It's never been a better time to be a renter in the world of home decorating. Temporary wall finishings have come so far in quality and availability. Military families living on and off base as renters are always on the hunt to personalize their space with inexpensive solutions, so new temporary design techniques should be explored.
Renters have been the happy recipients of the products resulting from the explosion of the temporary adhesive market. Easily applied and removed, not to mention reusable, materials like reclaimed wood and stone lookalikes are now available.
Take a look at Artis Wall and cue the Hallelujah chorus for those renters who love farmhouse and rustic décor. Reclaimed wooden planks are available to dramatically change the look of a room in just a few hours, with little manpower and few tools. Even if those styles aren't your favorites, some of the cedar and natural planks could easily work in coastal, transitional, and even traditionally styled rooms.
With easy-to-watch video instructions and a comprehensive FAQ list to quiet any fears or trepidation, Artis Wall planks are really something to admire, if nothing else, for the ingenuity of the application and capability to remove and pack up the planks for the next rental.
The air is cooler and the sunlight is softer in the fall, which means it's time to turn your breezy and bright spring and summer décor into sumptuous fall colors and textures. Wall treatments are a posh way to cozy up your living spaces and bedrooms. Choose a temporary option if you prefer, or be daring and choose paint.
See our Home Decorating/Maintenance Resource tab for more inspiration and then take a look at the blog for more Home Decorating Ideas.