It's Time to Freshen Up Your Fall Decorating
It's a great time of year to try something new, don't you think? The air is clear and bright, and creativity flows again after a long summer of tucking inside to beat the heat. Harness your newfound energy to update your fall home décor. It will serve you well until December arrives!
Fall home decorating has expanded way beyond its tried and true colors, themes, and fabrics. Personality abounds throughout decorating trends for creating a modern, fall home. Here are some ideas to jumpstart your fall home decorating updates.
1) Choose a Focal Point
Choose a focal point in your home to showcase a new fall look for an easy autumn update. A fireplace mantel, a foyer, or a piece of furniture with a featured space in the room are natural spots to create a seasonal vignette. This year, go a bit rogue and invent a new color story or theme. Creativity always sparks new ideas for the rest of the house, so be prepared—you might end up with a new kitchen backsplash!
Photo from Shutterstock
2) Play with Color
Today, fall decorating is so much more than the traditional red, orange, and yellow trio. The color options have blossomed into everything from a neutral palette to a rainbow of pumpkin hues. It's common to see pumpkins, leaves, and acorns adorned with non-typical colors and a layer of added shine from a gloss or glitter.
Blue and white is a classic combo, so you could already have a room decked out in these colors. But, you might not think of them as a fall duo, but depending on the shades, they can add a moody vibe to your room. Try deep navy paired with a rich off-white cream; the combination is a solid foundation for autumn décor. Accessories in these colors also make a strong seasonal statement. Add deep purple touches for extra coziness.
For a take on fresh fall décor, step out of the traditional box of colors and try combinations close to your heart.
Green, blue, and white
Beige, cream, and natural wood
Pink, copper, and other metallics
Need more options? Try These Easy and Affordable Fall Decorating Trends.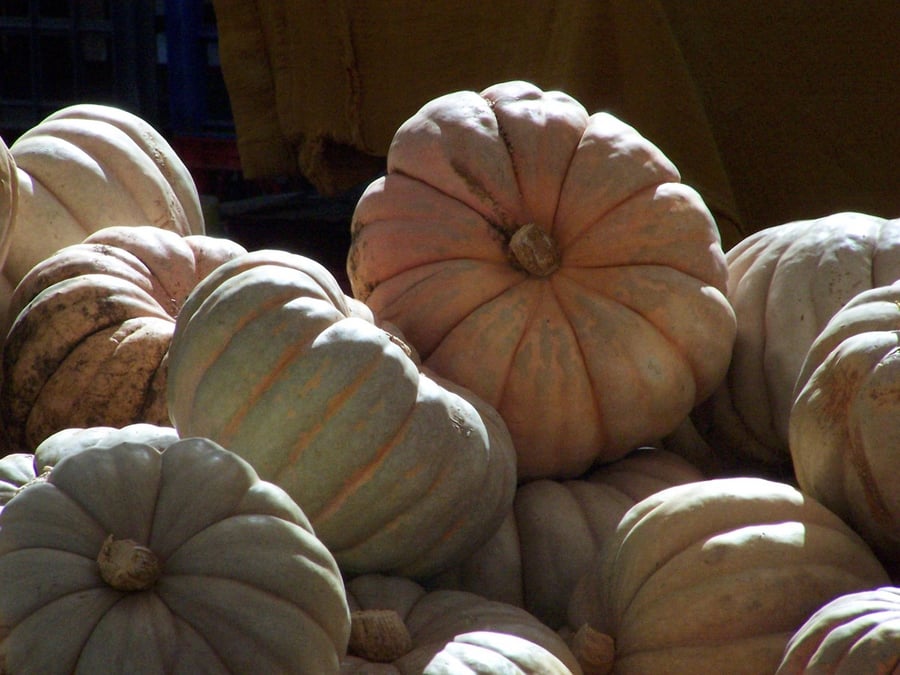 Photo from Canva
3) Add a Plaid
Fall after fall, plaid takes its rightful place front and center. If you're into tradition, classic plaid patterns are never wrong during the "ber" months. Display traditional navy, green, and gray designs, or stand out from the crowd and punch up the color scheme with plaid from a different color group. Go for a jewel tone trio, or return to classic fall colors like rust, burnt orange, and mum yellow.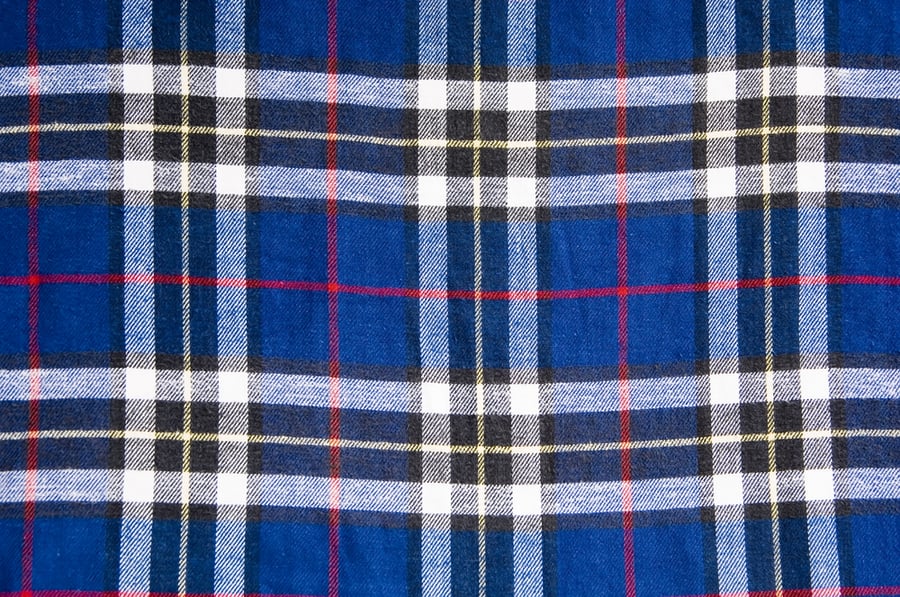 Photo from Shutterstock
4) Natural Elements
The idea that your yard or local park has everything you need to create autumn projects is as popular as ever because of the accessibility to materials and the inexpensive nature of pinecones and twigs.
The twist is they are now customized in colorful and unexpected ways. Fresh magnolia leaves, Osage oranges, and feathers are trending. Pull them together in an arrangement for an incredible fall vibe.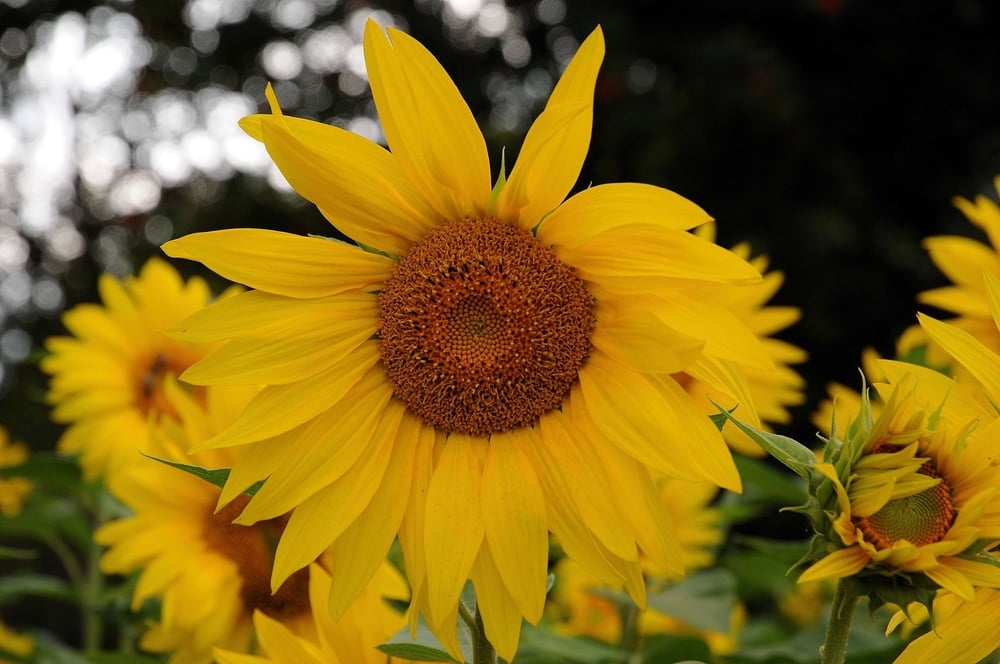 Photo from Shutterstock
5) Choose a Theme
For more fall décor impact, incorporate a theme showcasing your home's style. For example, homes on the coast often use a seaside motif. October is the month of imagination, so take yours to the limit. For example, if you're beach life-inclined, picture a mermaid decorating her house; she'd have white sand pumpkins carved or painted with sea stars and sand dollars.
Other home styles to incorporate:
Nautical: red, white, and blue with anchors
Preppy Chic: Lily Pulitzer-inspired patterns with bold colors like pink and green
French Country: blue and yellow with toile and ticking patterns
Don't know where to start with your seasonal update? Read 3 Ways to Deck Out Your Walls for Fall.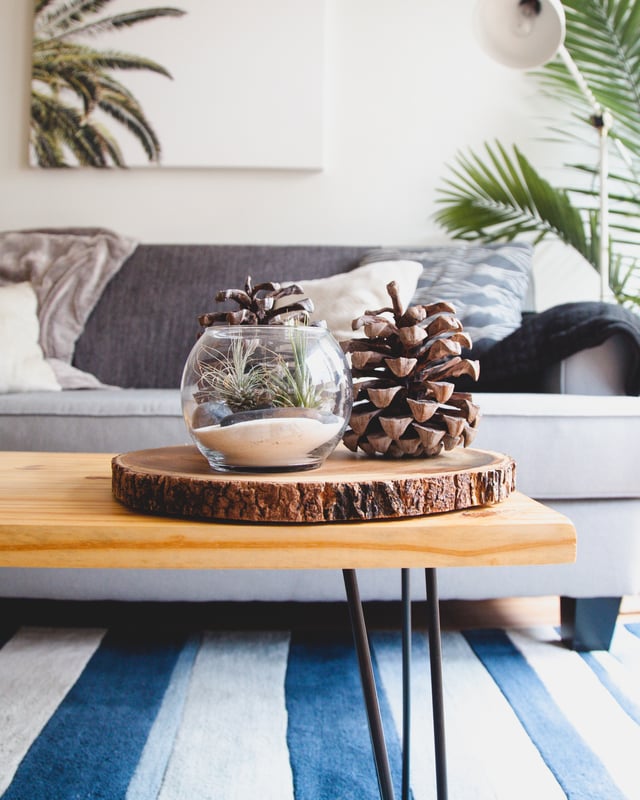 Photo from Shutterstock
6) Use Lush Fabrics
The cold temperatures make lush, cozy fabrics all that more appealing. The idea of comfort and home has translated into fall decorating and trendy crafts. DIY fabric pumpkins in all colors and fabrics are taking over this season. Jewel-toned velvets and neutral gray materials are crafted into works of faux pumpkin art.
Pillows, blankets, and slipcovers that follow your chosen fall color scheme also enhance the room's overall look. They are inexpensive and very versatile throughout the fall months.
Don't forget to adorn the rest of your home because the entertaining season has just begun! Let the colors and fabrics you've chosen flow into guestrooms and the bathrooms that friends and family will utilize while visiting.

Photo from Canva
7) Add a Warm Scent
So, scents aren't technically visible (unless you buy fancy candles) like a home accessory, but somehow glorious fall scents take home décor to the next level. They finish your home's style by adding a wisp of all things autumn, like a bonfire, pumpkin spice, apple cider, and toasted marshmallows. You can't go wrong with adding your festive fall scent to an entryway or living space.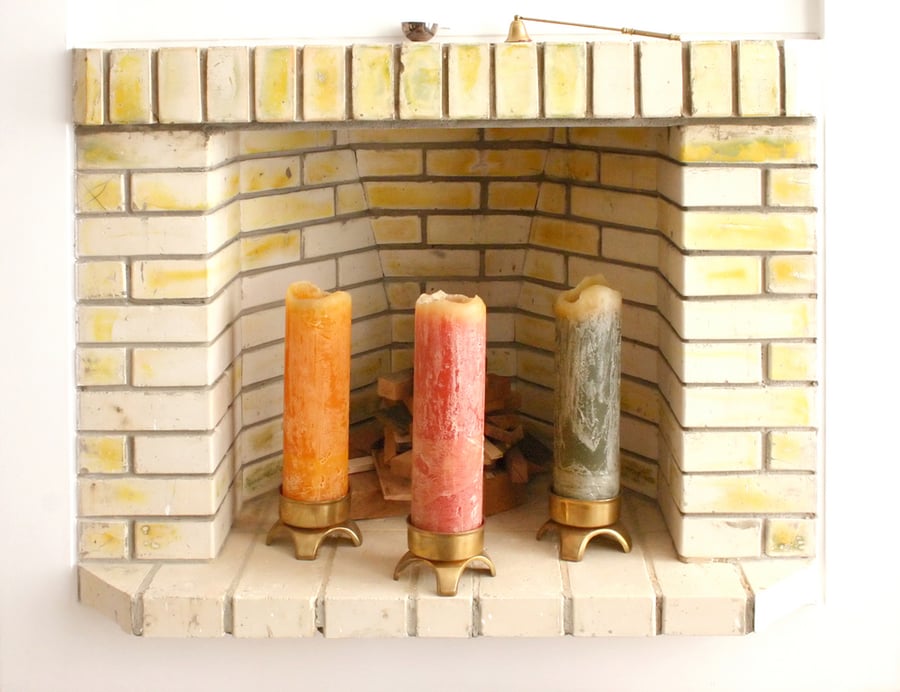 Photo from Shutterstock
As the holidays draw near, refer often back to MilitaryByOwner. Here, you'll find how to accommodate guests, inexpensively decorate for the season, and even how to decide if the holidays are the right time to stage your home and try the seller's market.
Click below for more decorating ideas, especially if you live in a rental or military housing!