5 Easy Holiday Craft Ideas for Kids
On the road again?
It seems like military families are always traveling near or far during the holidays. Your family might be packing up for a visit to a loved one's house this holiday season and could use some entertainment for the kids, whether in the car or as a family activity when the bags have been unpacked.
These easy crafts are fun to assemble with cousins and grandparents after arriving, but a few can be put together in the car after the screen devices run out of juice or the kids get carsick from looking down at movies or games for four hours straight. Plan ahead and sort items in storage bags or containers for easy access.
5 Easy Holiday Crafts Your Kids Will Love!

1) Candy Cane Reindeer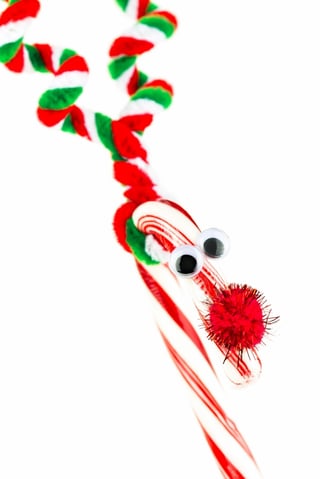 meisterphotos
An oldie but goodie, candy canes never run out of style. These are easy enough for little kids to master, but have a nostalgic look and feel that adults love to see on Christmas trees or bundled in a jar as treats for unexpected guests. The traditional combo of red and white candy canes with brown antlers can be updated with rainbow color candy sticks and multicolored pipe cleaners. If crafting in the car, substitute the glue gun for sticker backed eyes and nose.
2) Hand Painted Gift Wrap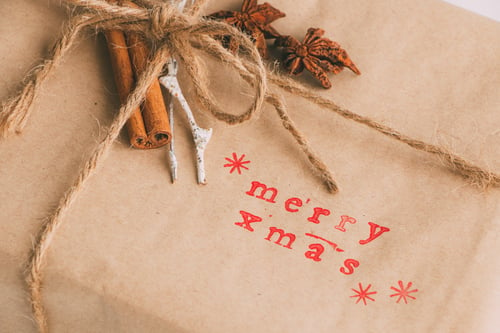 asife/Dollar Photo Club
Again, even kindergartners can pull off this personalized wrap. Starting with rolls of brown mail or craft paper, place holiday shaped cookie cutters dipped in Tempera paint and print adorable collages. Family members will hate to disturb the wrap for the gift inside! Variations: everyday brown lunch bags with the same paint technique or stamped with festive ink work well stuffed with small gifts for teachers, bus drivers, and other important people in your family's life.
3) Pipe Cleaner Ornaments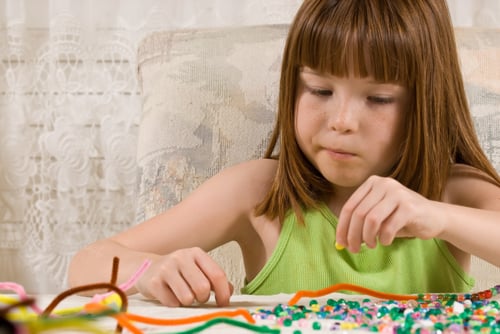 CJM Grafx/Dollar Photo Club
These car ride friendly ornaments can be fancy, a la Martha Stewart or simply sweet as seen at Homemade Gifts Made Easy. Either way, they inexpensively dress up holiday window decorations or hand delivered packages. They also teach small hands fine motor skills and keep older kids busy and quiet while twisting and bending new creations.
4) Recycled Christmas Card Gift Tags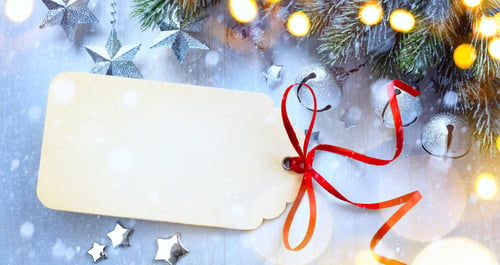 Konstiantyn/Dollar Photo Club
Easy, cheap, and portable: by far, the best three adjectives for a road trip craft! All that is needed is a collection of old Christmas cards, plain or styled edged scissors, a small hole punch, ribbon, and twine. There is no need to stick with plain rectangle shapes or squares. Use those cookie cutters again and go round, reindeer, bell, or Santa shaped.
5) Pine Cone Garland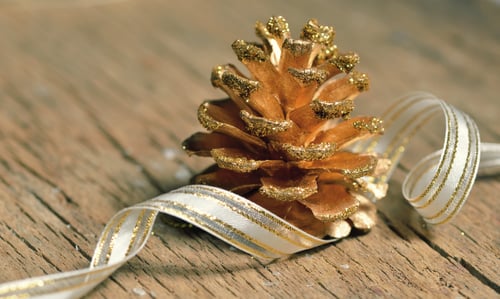 Lorentiu lordache/Dollar Photo Club
A strand of pine cones, natural in color or spray painted glittering golds and silvers, dresses up all mantels, doorways, and bannisters. Strung together with twine and or ribbon, their uses are endless. Plus the trek through the woods or neighborhood to find the best pine cones gets the kids out of the house to burn up extra energy.
Gather the kids and have a great time making one or two of these crafts to save as keepsakes for years to come. This is especially important for military kids because they move so much, and these crafts can provide memories of where holidays past have been spent. Besides, everyone knows the best ornaments are handmade by kids!