Top 10 Spots to Get Outside Near Quantico MCB
Fresh air, fragrant woods, birdsong, and the sparkle of a beautiful lake—few things match the natural beauty of the great outdoors.
Whether you're looking to get away from it all with some backcountry camping, or for parks and trails to spend a picture-perfect afternoon, these ten nature havens offer a little something for everyone.
From hiking and biking, to birdwatching, boating, and picnicking, nature enthusiasts and outdoor adventurers will love exploring the great outdoors near Quantico Marine Corps Base.
1) Prince William Forest Park
Dating back to 1935, the Prince William Forest Park has long been known as an oasis of quiet and calm. With its sparkling lake, thick woods, and trickling streams, the park has welcomed generations of campers, hikers, cyclists, and nature lovers looking to get away from the hustle and bustle.
With over 15,000 acres and 37 miles to explore, the park offers a number of trails and paths in addition to several camping areas. Many camping and trail areas require either a permit or camping reservation (or both), so advance planning is smart.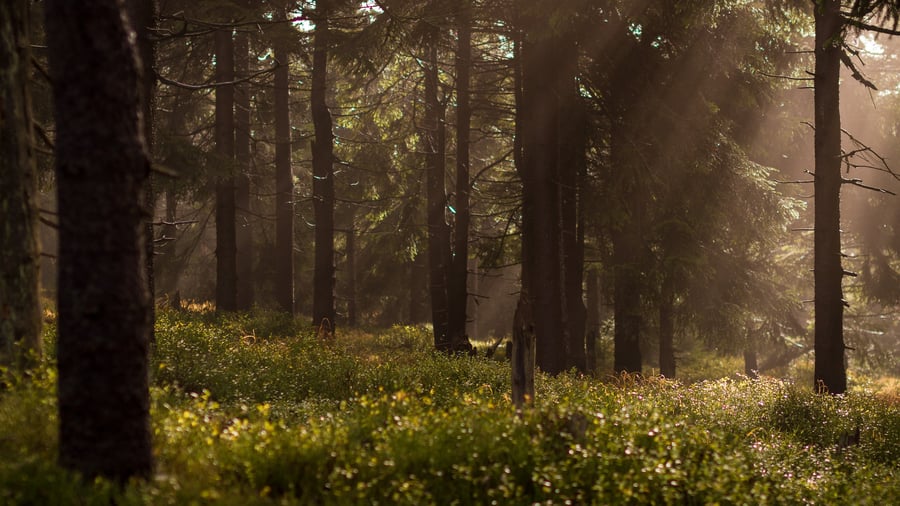 Photo by Lukasz Szmigiel on Unsplash
2) Chopawamsic Backcountry Area
Part of Prince William Forest Park, the Chopawamsic Backcountry features remote camping sites for those looking to get away from it all. With 1,500 acres of backcountry, it's an excellent place for backpacking and primitive camping.
There are eight campsites available, and campsites are accessible via a 2.2-mile looped trail. It is a primitive campsite area, meaning there are no restroom facilities or trashcans, and campers should be prepared for "Leave No Trace" practices.
3) Leesylvania State Park
Nestled along the tidal shores of the historic Potomac River, Leesylvania offers 556 acres of plentiful hiking trails, fishing, boating, and picnic areas, including a snack bar, and general store and gift shop.
The pier is a great spot for early-morning birdwatching and photography, or simply enjoying the lovely waterfront views. On summer weekends, it's not uncommon for the park to reach maximum capacity, so an early start is smart. Hours are seasonal; the park opens at 6 a.m. and closes near dusk.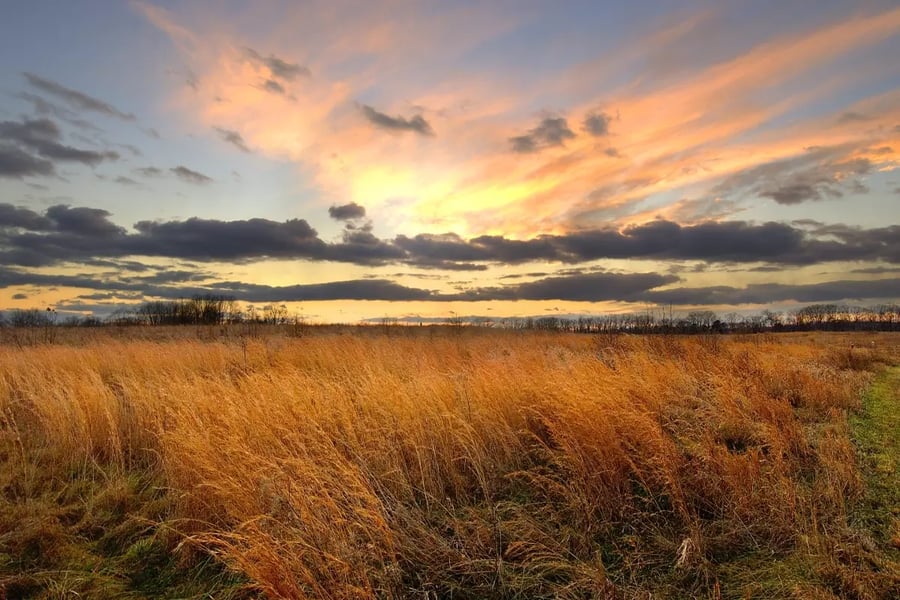 Occoquan Bay NWR Sunset - Photo by Bill Wallen/fws.gov
4) Occoquan Bay National Wildlife Refuge
Where the Potomac meets the Occoquan River lies the Occoquan Bay National Wildlife Refuge, offering an oasis for both migratory birds and residents seeking a quiet escape. The refuge offers over 200 acres of wetlands and woods and supports over 200 species of breeding, wintering, or migrating birds, 79 species of butterflies, and 77 species of dragonflies and damselflies.
Whether spring, summer, fall, or winter, dozens of birds make the refuge their home, to include osprey, loons, blue herons, bald eagles, black ducks, and numerous songbirds. With lovely walking trails and boardwalks, the Occoquan Bay National Wildlife Refuge is an ideal spot for birdwatching and draws wildlife photographers from across the nation.
5) Fredericksburg and Spotsylvania National Military Park
As key crossroads during the American Civil War, the Fredericksburg and Spotsylvania National Military Park commemorates four major battles during the war: Fredericksburg, Chancellorsville, The Wilderness, and Spotsylvania.
The four battlefields can be visited individually or as part of a larger tour, with available driving routes, trails, and points of interest in each location. Pick up maps at one of the two visitor centers and immerse yourself in a mix of history and outdoor exploration as you view historic buildings, sites, and monuments and walk along trails where battle formations once stood.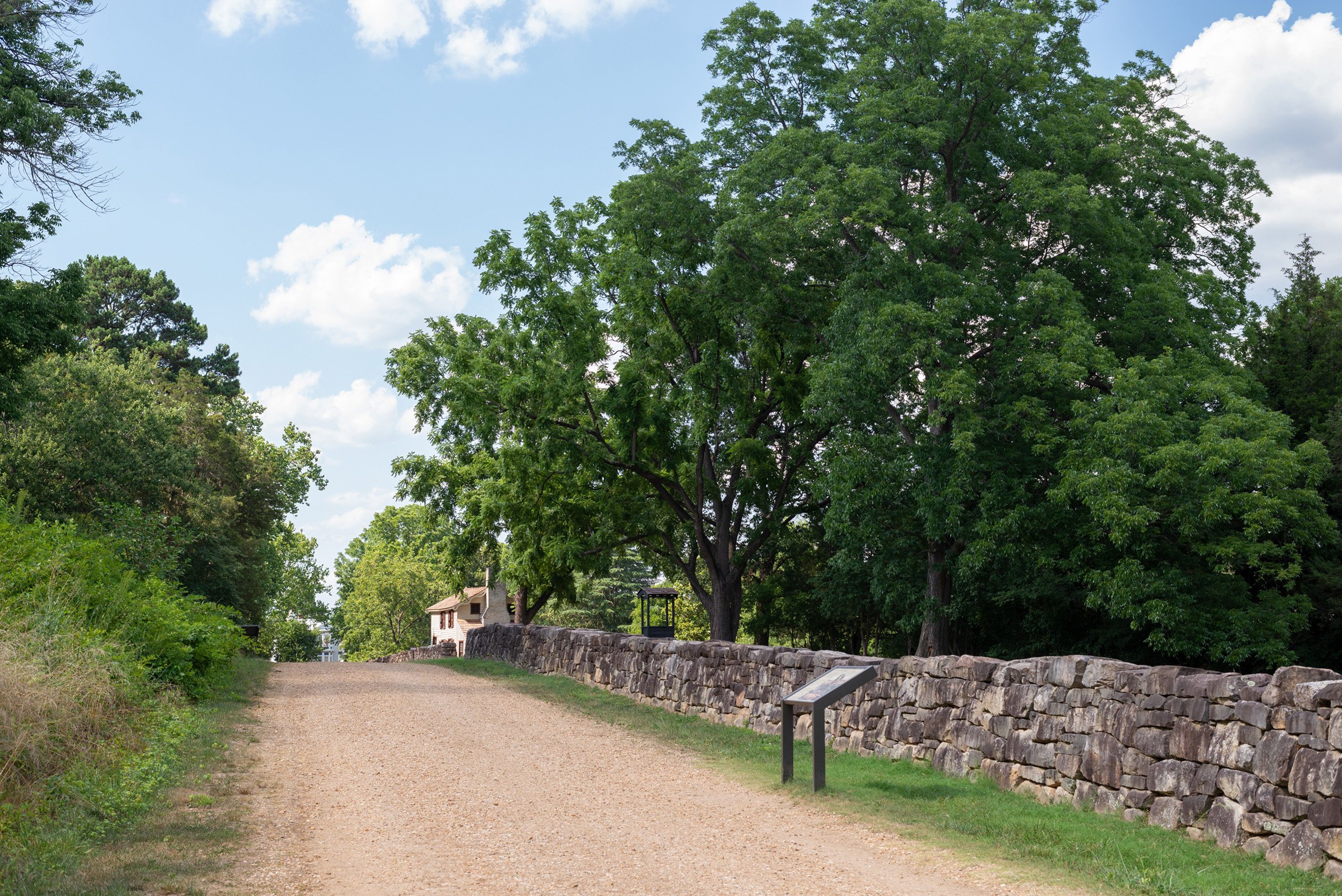 The Sunken Road, Fredericksburg/Photo from nps.gov
6) Potomac Heritage National Scenic Trail
Whether you are looking to bike, hike, paddle, or camp, the 710-mile Potomac Heritage National Scenic Trail has something for everyone. With multiple entry points, the trail (also referred to as the PHT, Potomac Heritage Trail) spans the mid-Atlantic, stretching from Virginia through the District of Columbia and Maryland and up to Pennsylvania.
The PHT Corridor offers an extensive array of trips, ranging from short, out-and-back day trips perfect for scenic family jaunts in nature, to multi-state treks.
7) Neabsco Creek Boardwalk
For a picturesque afternoon in nature, head to the lovely Neabsco Creek Boardwalk. The three-quarter mile trail is a beloved favorite amongst locals, families, and those looking to entertain guests and spend an easy afternoon in nature, walking through lush grasslands along a rustic boardwalk.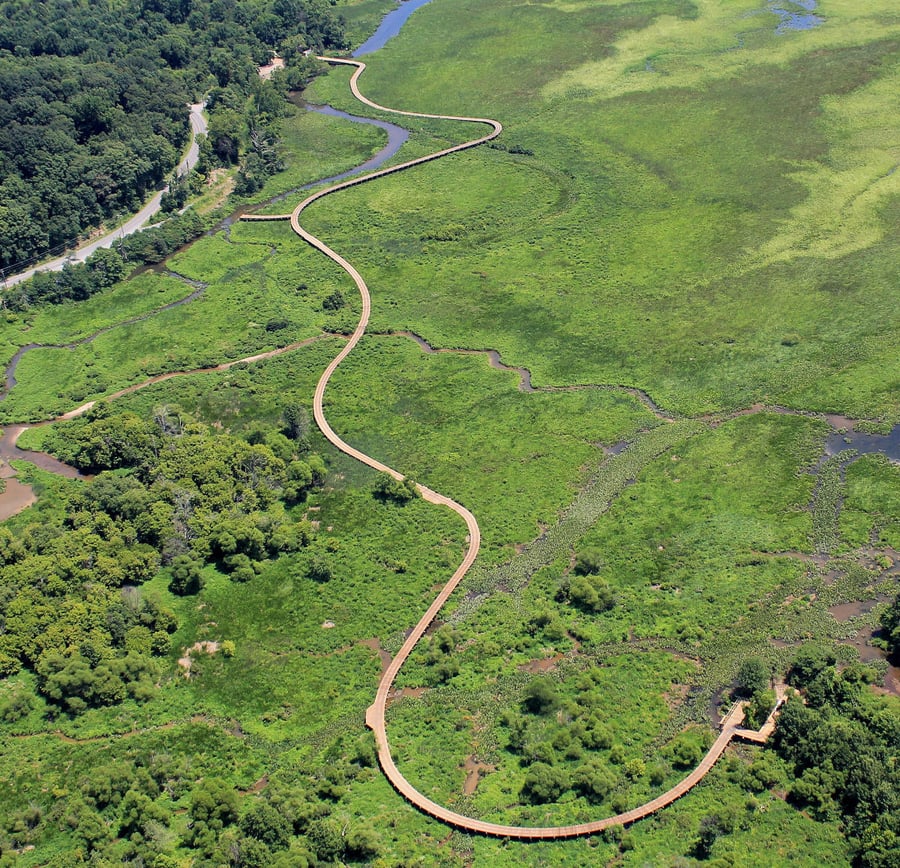 Neabsco Creek Boardwalk/photo from visitpwc.com
8) Veterans Memorial Park (Woodbridge)
With a number of indoor and outdoor places to play, Veterans Memorial Park is a go-to local gem. With spacious grounds, visitors can enjoy both baseball and basketball complexes, an aquatic center (with a 50-meter outdoor pool and slides), playgrounds and picnic areas, skating areas, duck ponds, and quiet, peaceful trails.
The park also offers numerous community centers and programs, including summer camps, outdoor classes, guided nature walks, and more. With a wide range of activities, Veterans Memorial Park is also a local favorite for unit and family gatherings, including birthday parties.
9) Mason Neck State Park
Mason Neck offers a bounty of nature trails and beautiful boardwalks, with both paved and rustic sections. Park-goers love the area for easy family outings with paved trails and paddleboard options, in addition to canoeing, kayaking, camping and picnics, and lovely trails for dog walking.
Guided canoe trips are also particular favorites with visitors to the park. Kayak and canoe rentals are available from the visitor's center.
10) Lunga Recreation Area and Reservoir
For decades, the Lunga Recreation Area and Reservoir had been a favorite location for Quantico families to relax, fish, camp, host command events, and celebrate the summer holidays, without leaving the installation. But in February 2012, partially exposed mortar fins discovered in the park closed the area for over a decade. After eleven years from the park's original closure, a portion of the park was finally been re-opened to the public in May 2023, following numerous site and safety inspections, area surveys, and an exhaustive cleanup process.
The affected areas were carefully excavated and rebuilt, with many MWR amenities now available to military families, including a newly built beach volleyball area, general store and boathouse, playgrounds, watercraft rentals, and grills and pavilions for unit and family cookouts.
With perfect proximity to the great outdoors, the coast, and Washington DC, there's no shortage of things to do near Quantico! And don't miss MilitarybyOwner's free guide to MCB Quantico below, to get all of the info you need before your move.