9 Ways to Simplify the Holiday Season
Maybe it's crunched up in a pocket next to spare change. Maybe it's hiding at the bottom of a bag, buried near keys and Chapstick. Maybe it's sticky and adhered to the dash of a vehicle, or tucked under a magnet on the kitchen fridge. No matter where it may be found, at this time of year a person is likely to have a list.

This list may include a description of several tasks that need to be completed as the holidays near. Or, it may be a series of items that need to be purchased to give as gifts for others. Sometimes, just looking at these important notes jotted down on a piece of paper may give a person that swirly feeling of angst inside. Peering at a lengthy checklist may make a person easily stressed out and unhappily overwhelmed. So, let's change that.

As the holidays near, let's do things differently. Let's put down the list, take a deep breath, and collect our thoughts for a moment. Consider these nine tips to enjoy the simple pleasures that abound this time of year.
1. Give fewer gifts.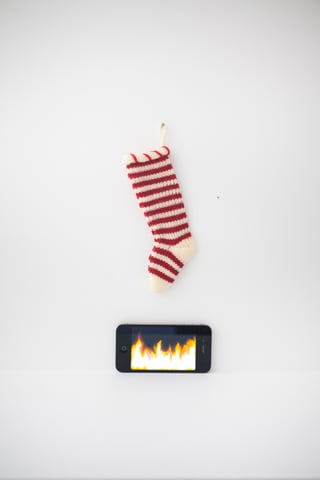 If there are quite a few people on your shopping list, consider making plans in advance to draw names. With this idea, gift giving is limited to only the name each person has been given.
Another possible idea is to trim down the list of names on the shopping list to only those people who mean the most to you. Find one appealing item for each person.
With the holiday spirit in mind, these changes may seem difficult to do. Feel free to let go of any feelings of guilt for giving fewer gifts. The real joy of the season is in the meaning of the holiday you are celebrating, not in the per person gift quota.
2. Give the gift of your time.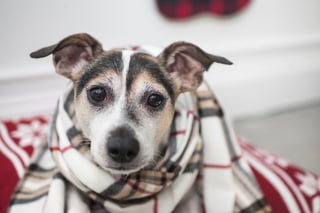 Consider giving less presents purchased from a store and more gifts of time together with a shared experience. A few suggestions for gifts of your time and attention are
A gift card to a coffee house
A coupon for an "indoor picnic"
A gift such as those ideas may offer the chance to sit down, relax, and talk openly with each other.
Additionally, consider:
Admission to a museum, zoo, or aquarium
Tickets to the movies, a play, or a sporting event
A gift with these type of outings may create fun memories to share together. If there are multiple children in your family, a memorable gift may be a "date" for a one-on-one outing to remind that child how much they're appreciated.
Instead of a gift to unwrap, ask each person (preferably in advance) to share some notes describing their favorite holiday memory. These notes could be read when gathered together around the dining table or around the Christmas tree.
3. Focus on the meaning of the holiday.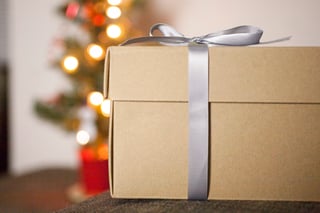 It is so easy to become caught up in the whirlwind of gift giving. Don't forget the satisfaction of giving rather than receiving, especially at this special time of year.
4. Focus on your faith.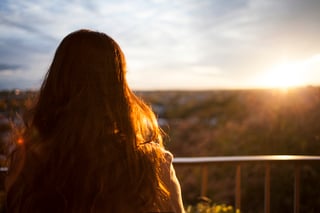 This time of year may be the best chance to renew your spiritual goals. Slow down your pace and focus on what this faith-filled season means to you and your family.
5. Give to a favorite charity.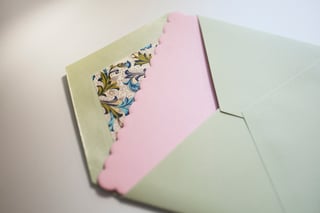 Create a letter that explains the mission statement of a favorite charity. Describe what the organization does and why you choose to support them. Donate to that charity in the name of someone on your gift list and share your explanation letter with that person. This worthwhile gift may be the most valuable item under the tree.
6. Give the gift of volunteer service.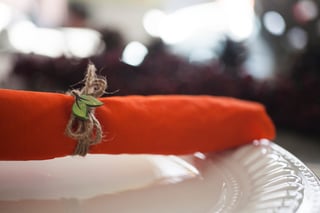 Giving of your time with a volunteer project in your community may be a gift in itself. Helping hands are always needed at shelters, meal centers, and food pantries. If your schedule is too hectic during the holiday season, consider plans to help in the new year ahead.
7. What happens, happens!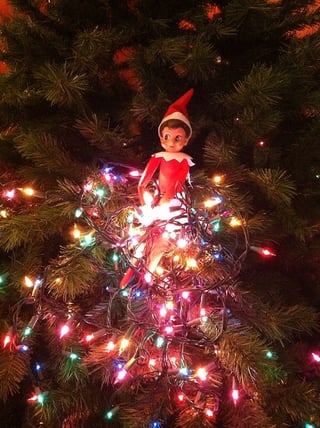 Flickr user Mark Baylor
Let go of the idea that every detail has to be in perfect order to have a happy holiday. As military life often reminds us, the best memories may happen when nothing goes as planned! Even if your list is incomplete, you'll probably still be able to celebrate. Plus, you'll most likely have great stories of how things occurred that you'll later look back and laugh about!
8. Change is good.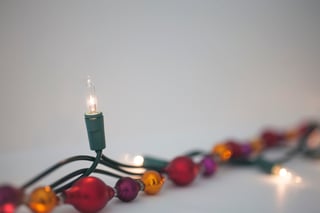 If there are tasks you've done year after year that bring any sort uncomfy vibe, simply change things up. A once-a-year tradition should bring joy, not frustration or resentment. Think of what you enjoy most with your holiday plans and focus on those things.
9. Take a "time out."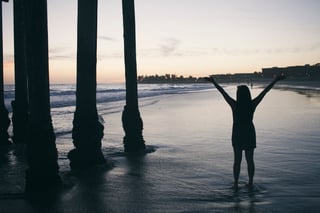 This special season only comes around once a year. When the busy days seem chock full of worry and stress, take a personal time out. Find your happy place. Channel inner peace.
Consider these ideas, and be good to yourself!
Cuddle up in a plush blanket while wearing fuzzy slippers.
Sip from a mug of comforting cocoa or tea by the warmth of a crackling fire.
Dim the lights and admire the twinkle from a decorated tree.
Recall favorite holiday memories while soothing music plays softly in the background.
These ideas may be the checklist that you need most when you are in the midst of the holiday rush!