6 College Campuses to Explore Near Ft. Moore, Ft. Stewart, and Robins AFB
With back-to-school and fall vibes in the air, we thought highlighting things to do and see on and near college campuses close to Fort Moore (formerly Fort Benning), Fort Stewart, and Robins Air Force Base in Georgia would be fun and informative.
You can probably guess there are hundreds of things to do and see on these six campuses in Columbus, Macon, and Savannah. The best way to keep track is to sign up for event newsletters and calendars from each campus and regularly check their websites for unique offerings like concerts, art shows, sporting events, lectures, and performances.
Plus, if you have academics on your mind, whether it's for fun or finishing your degree, make sure you check out the school's online and in person offerings for military members and their families; you might run into opportunities you've never considered.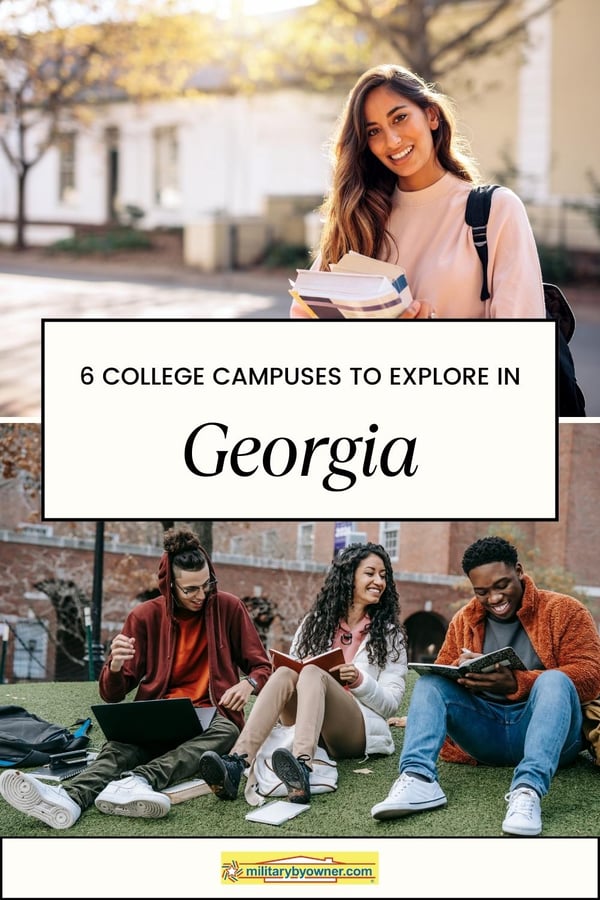 Colleges Near Fort Moore, Georgia
1) Auburn University: Auburn, Alabama
Although the dual mascot situation is a bit unique, War Eagle! and Go Tigers!, Auburn is a quintessential example of a large university in The South. The school is steeped in tradition, including its powerful membership in the Southeastern Conference (SEC) athletics. Beyond sports, the campus has something for everyone, including visitors checking out the campus for the day.
You can watch any number of artistic events, from concerts to theater productions. And if you're in town, you must eat at The Hound, Lucy's, or The Depot. A trip isn't complete unless you visit the iconic Toomer's Corner (and drugstore) on College Street and Magnolia Avenue. Since you're military-connected, you should also check out how the Military Reach program helps the DOD support military families with customized research and information to improve and create family-focused programming.
2) Georgia Southwestern State University: Americus, Georgia
Georgia Southwestern State stands out for a couple of reasons if you're a military family. First, it's home to The Rosalynn Carter Institute for Caregiving, which plays a tremendous role in how military families learn to cope with servicemembers who need assistance with chronic illness and disabilities. Operation Family Caregiver and Operation Caregiver Support are world-class programs that military families can take advantage of in numerous ways, not only for future uses but volunteer opportunities, symposia, and programming on campus that may be relevant to your active duty spouse's life.
Secondly, many military spouses choose the nursing profession while their spouse serves. GSW was ranked the #1 Nursing School in Georgia by nurse.org in 2019 and 2022. It's possible to enroll and take classes or update anything you may need for graduation. The school offers an online RN-BSN Program and several online graduate-level nursing programs.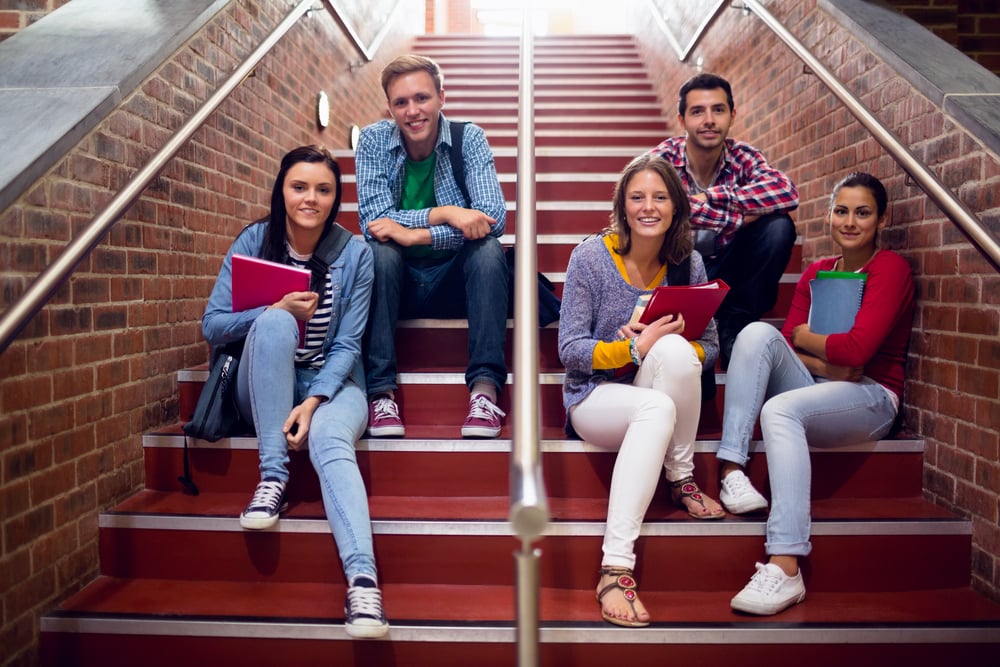 Photo by Shutterstock
Colleges Near Warner Robins Air Force Base, Georgia
3) Mercer University: Macon, Georgia
Mercer is the only private school in Georgia that competes in Division I Athletics, so you'll have plenty of games to watch, including football, lacrosse, tennis, softball, baseball, and volleyball. If you're interested in online or part-time education, Mercer ranks highly for nursing and engineering. And, if you happen to live in Columbus, Georgia, Mercer's University School of Medicine, Columbus Campus might be of interest.
Mercer is heavily intertwined with Macon, so you should expect a bit of a college-town feel, complete with college nightlife, food, and entertainment. Popular day trips usually include visiting a few unique sites like the Allman Brothers Band Museum at the Big House. The Georgia Sports Hall of Fame and the Tubman Museum are other big draws. The Tubman African American Museum is the largest museum in the Southeast devoted to African American art, history, and culture.
4) Georgia College & State University: Milledgeville, Georgia
American literature enthusiasts know that Georgia College & State University's most famous alumna is Flannery O'Connor. Visitors come to campus every day to explore Andalusia, her former home and current museum. You can also view O'Connor's archives in the school's special collections. And, of course, there are always lectures and reading series to attend.
Once you've had your fill of American lit, spend the rest of the day at GCSU exploring the greenhouse featuring more than 300 exotic plant species from across the globe. Or, wander through the Museum of Fine Art. If you have kids in tow, check out the Georgia College William P. Wall Museum of Natural History and the planetarium and observatory. They're perfect locations to escape the Georgia heat.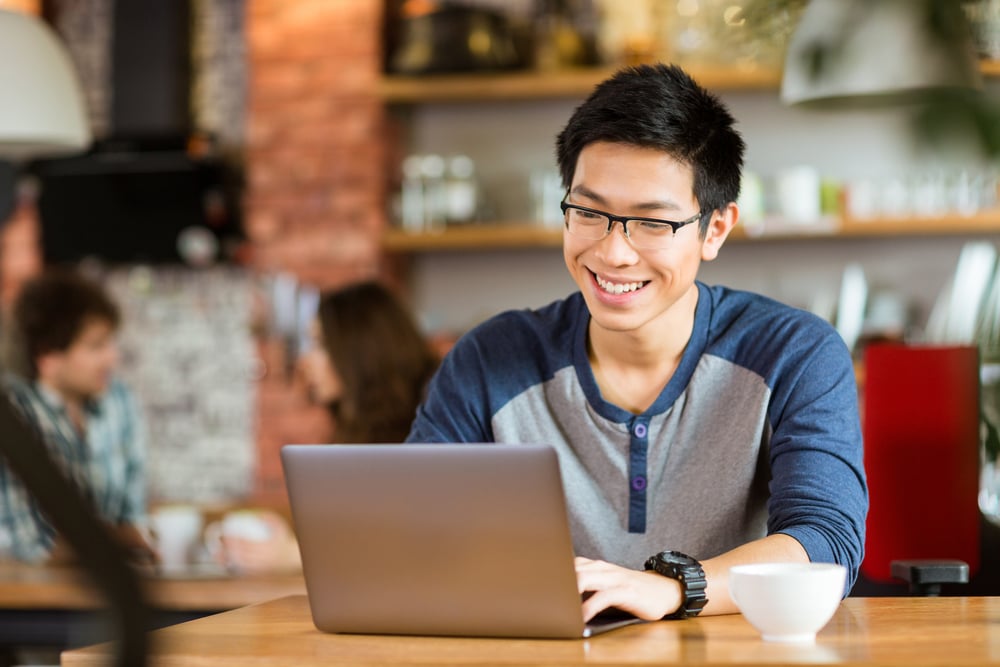 Photo by Shutterstock
Colleges Near Fort Stewart, Georgia
5) The Savannah College of Art and Design: Savannah, Georgia
Known quite fondly as SCAD, the Savannah College of Art and Design is world-renowned as the University for Creative Careers, so you know there's going to be plenty to see, hear, and do on campus. Make sure you sign up for newsletters and event calendars to catch unique performances and art displays. You can also spend hours touring The SCAD Museum of Art. Plus, it's a Blue Star Museum, so active-duty military personnel, including the National Guard and Reserves, and their families get in free from Memorial Day to Labor Day.
If you prefer a little outside time, SCAD's top-ranked equestrian team is a sight to see during the show season. SCAD also is home to lacrosse, soccer, swimming, track and field, and golf teams.
6) Savannah State University: Savannah, Georgia
Savannah State University is naturally steeped in Georgia history because it's the first public Historically Black College and University in Georgia, established in 1890. Even if you're not interested in admission, it's worth the ask for a tour around the campus to learn about its unique heritage. The school prides itself on a gorgeous setting spread over a 201-acre campus, perfect for spending the day exploring all kinds of terrain, including marshland and immense moss-covered oak trees. Sprinkled in are historical campus buildings with distinctive architecture.
The Savannah State Tigers participate in team sports like football, basketball, baseball, softball, track and field, golf, and volleyball, so you can spend a Saturday or Sunday enjoying a sporting event in pleasant Savannah weather.
SSU is also home to the Military Outreach Center that dedicates services and programs to support military students, veterans, and their families. The center provides audio and video equipment, tables, chairs, couches, computer workstations, and space to relax and study. The school's Department of Military and Veteran Affairs is also available for questions and guidance about veteran benefits.
If you're located near any of these colleges, don't waste an opportunity to try something new and entertaining. Even if college sports or art galleries aren't your thing, make sure you don't pass up the chance to explore continuing education classes and the option to audit a course, likely for free. Or, if you're close, the campus could be an untapped option for employment.