8 Unique Road Trip Destinations Near Fort Campbell
Fort Campbell has plenty to explore and do in the surrounding areas, but while you're stationed there, don't miss out on venturing a little farther for day trips, long weekends, or summer vacations.
Living at Fort Campbell puts you within reasonable driving distance of many natural wonders, historic sites, scenic byways, and unique mountain towns, particularly in the Appalachian mountains.
Let's explore eight unique places to road trip to while you're stationed at Fort Campbell!
1) Mammoth Cave
What: The longest cave system in the world
Where: About a two-hour drive from Fort Campbell in Kentucky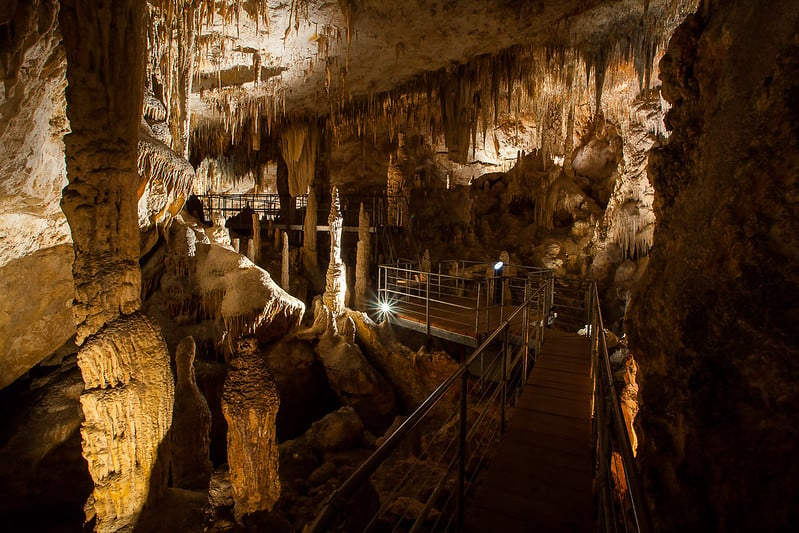 Mammoth Cave image from Margaret River Flickr
Mammoth Cave National Park is a perfect road trip for outdoorsy families or groups of friends coming from Fort Campbell. Touring the cave is a must while visiting, but there's also much more to do in the national park including stargazing, historic sites, and water activities. With camping options and a hotel, make a weekend trip out of it and make sure the kids do their Junior Ranger program while you are there.
2) The Lost Sea
What: America's largest underground lake
Where: Eastern Tennessee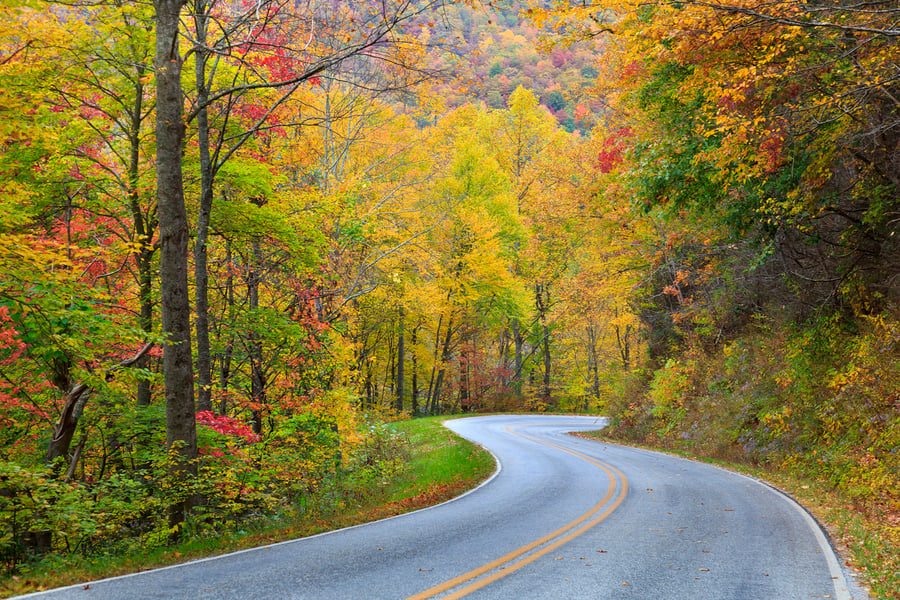 Part of the Cherohala Skyway, TN, (Cherokee Nantahala) in the fall. Photo from iStock.com/JillLang.
You may have never heard of Sweetwater, a picturesque small town in Eastern Tennessee, but it's home to a unique tourist attraction. The Lost Sea Adventure takes you on an underground tour with historical and geographical features, culminating in a boat ride on an underwater lake.
For foodies, Sweetwater Valley Farm offers a tour of their dairy farm and a shop where you can taste and purchase a variety of delicious cheeses. Sweetwater is also close to the Cherohala Skyway, beloved by motorists and motorcyclists for scenic overlooks and waterfalls.
3) Waterfalls in the Daniel Boone National Forest
What: A variety of hikes leading to scenic waterfalls
Where: Daniel Boone National Forest spans 21 Kentucky counties, so it is dependent on the recreational area. Expect an average drive of four hours to many of the waterfall sites in the eastern part of the state.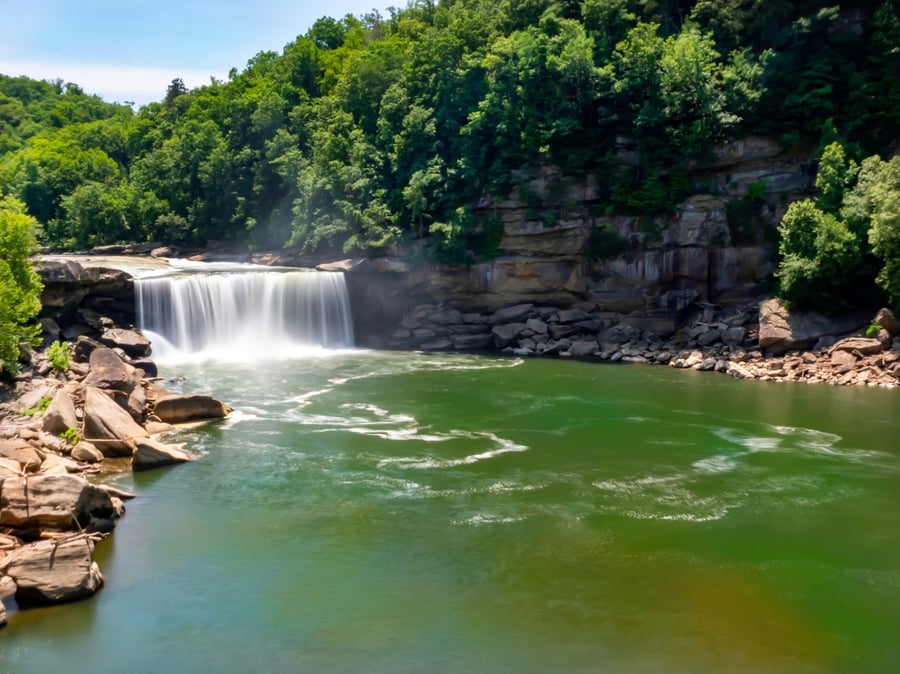 Cumberland Falls in the Kentucky Daniel Boone National Forest. Photo from iStock.com/Capturing Moments by Christina.
Hikers and nature lovers will not want to miss the Daniel Boone National Forest. It features scenic drives, recreational areas, and outdoor adventure opportunities, including picturesque waterfalls. This includes a variety of scenic waterfalls. Some can be experienced with short, paved nature walks, like Flat Lick Falls. Flat Lick Falls has picnic and swimming areas, a campground, and trails, including a short, paved, wheelchair accessible one to a falls viewing area.
For more experienced hikers, the Daniel Boone National Forest offers longer, difficult hiking and backpacking options, such as Swift Creek Camp Trail. Make sure to check fees, maps, elevations, water levels and weather, amenities, and other rules and information such as whether or not you can bring your dog on the U.S. Forest Website.
See 7 more adventures for your whole family near Fort Campbell.
4) Lookout Mountain, Chattanooga
What: Mountain ridge where you can see seven states
Where: Chattanooga, Tennessee, around 3.5 hours from Fort Campbell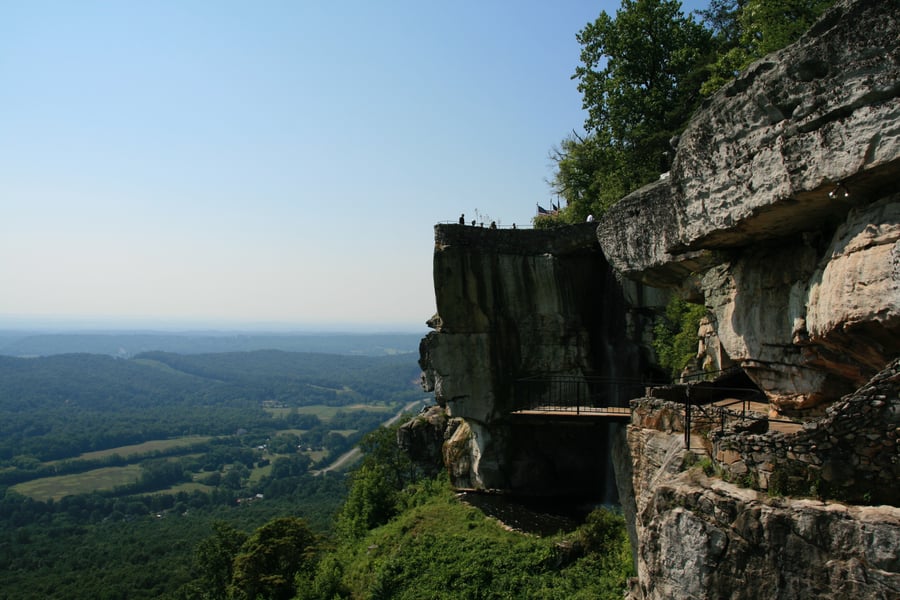 View from Lookout Mountain. Photo by Rolla Ru on Unsplash.
On your drive to Fort Campbell, you may have seen barns painted with wording urging you to "See Lookout Mountain." These pieces of American highway history are advertising a still well- known tourist attraction in Chattanooga, TN, where you can see seven states and walk across a swinging bridge in Rock City.
In addition to Lookout Mountain and Rock City, you'll find the underground Ruby Falls, historic sites like Chattanooga Military History Park, and plenty of attractions for train lovers, as seen on our recent list of scenic railroads.
The attractions in Chattanooga can provide a whole vacation's worth of fun with museums, an aquarium and zoo, and plenty of parks like Coolidge Park which offers a historic carousel, pedestrian bridge, greenspaces, and is walking distance from plenty of local restaurants.
5) Kentucky Bourbon Trail
What: Kentucky bourbon distilleries across the state
Where: Depends on choice of itinerary and location. Suggested tour itineraries range from a half day to multi-day experiences.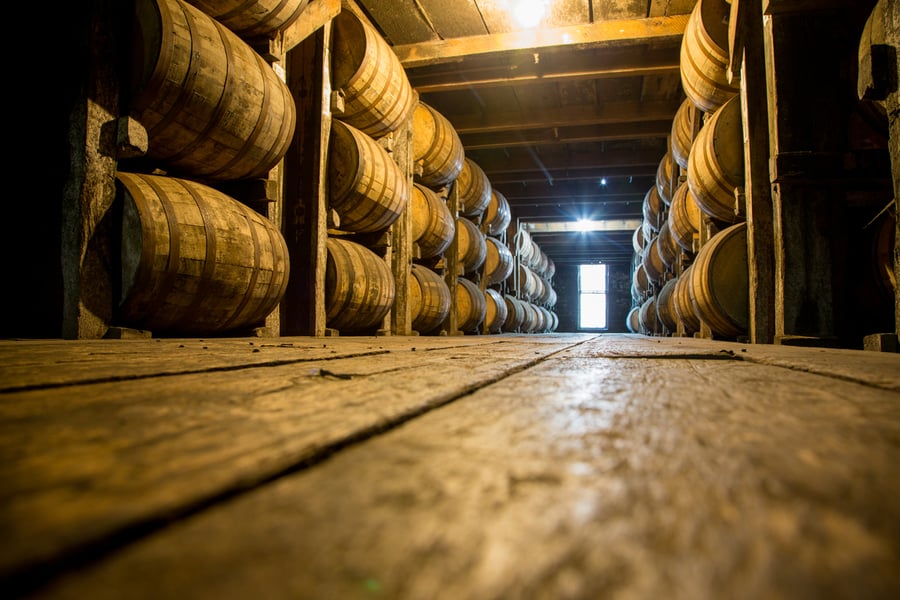 Photo from iStock.com/FourOaks
For those interested in tasting or touring distilleries and learning about the process, the Kentucky Bourbon Trail is your resource. From well-known names like Evan Williams to local, smaller distilleries, there's sure to be some that catch your eye: tours, tastings, on-site restaurants and gift shops.
Some, like Dueling Grounds Distillery, are close enough to Fort Campbell for a day trip, while others are across the state. Always remember to drink responsibly.
6) Kentucky Horse Park
What: State-run park dedicated to celebrating horses and equine history
Where: Around 4 hours from Fort Campbell in Lexington, KY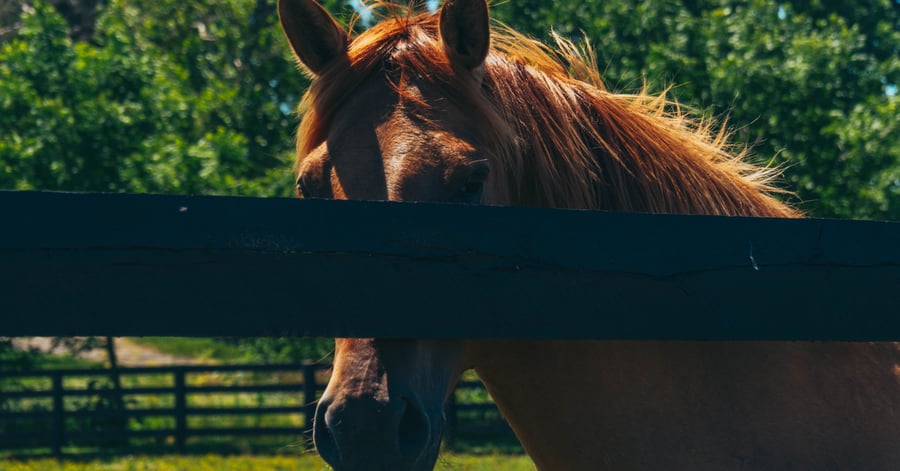 Kentucky Horse Park. Photo by Kevin Loesch on Unsplash
Have you found yourself wanting to wear a fancy hat, make a mint julep, and watch a horse race since arriving at Fort Campbell? If so, then a trip to the Kentucky Horse Park to learn about the history of horses and Kentucky's unique relationship with horses through equine shows, the International Museum of the Horse, and the attractions at the Equine Theme Park.
Active duty military and veterans receive a discount on admission. There is a park campground, or stay at one of the many options in Lexington to enjoy the city as well.
7) Sports in Louisville, KY
What: The city of Louisville has attractions for sports fans with ties to horse racing, baseball, and boxing
Where: A little over three hours between Fort Campbell and Louisville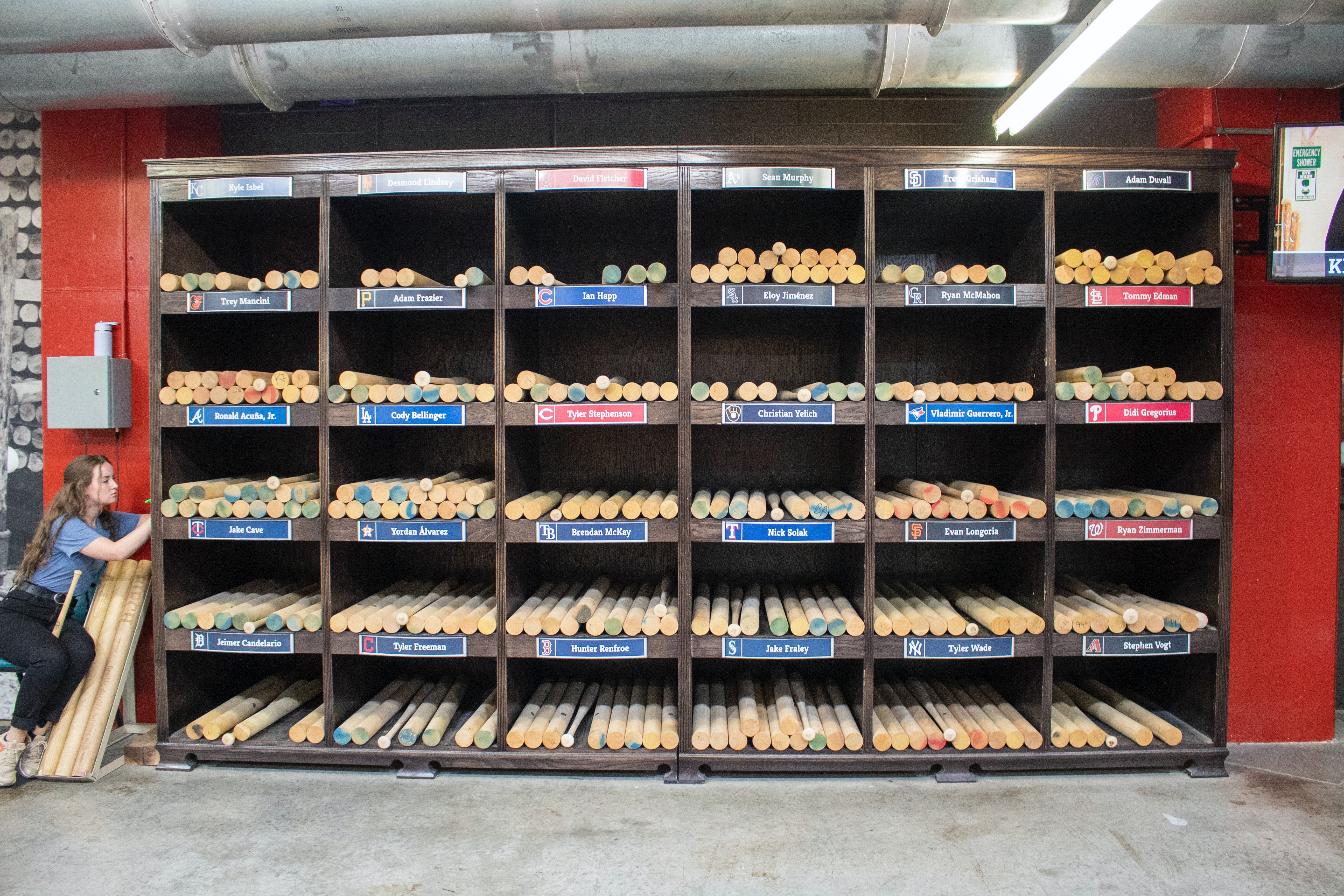 Louisville Slugger Museum & Factory. Photo by Ray Graciano on Unsplash.
If the Kentucky Horse Park or watching the Kentucky Derby on television isn't enough to get your fill of Kentucky horse racing, a drive to Louisville can take you to visit the home of the Kentucky Derby, Churchill Downs.
If horse racing isn't your sport, there's also the Louisville Slugger Museum and Factory for fans of America's favorite pastime. Fans of boxing can visit the Muhammad Ali Center, a museum and cultural center that not only celebrates Ali's life and accomplishments, but also encourages leadership and humanitarianism through their exhibits and programs.
8) Townsend and Cades Cove
Where: Eastern Tennessee, a little over 4 hours from Fort Campbell
What: Quieter mountain town close to well-known tourist destinations like Gaitlinburg, Sevierville, and Pigeon Forge, perfect for exploring the Smoky Mountains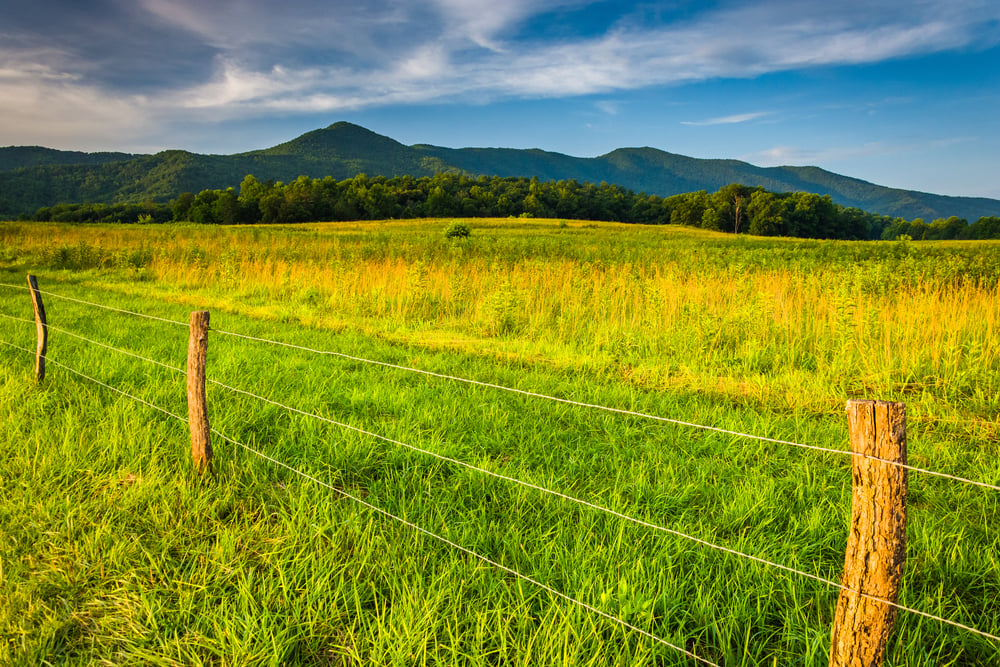 Fence and view of mountains at Cade's Cove, Great Smoky Mountains National Park, Tennessee. Photo from Shutterstock.
In Townsend, TN, the slogan is "the peaceful side of the Smokies." There's less traffic than Gatlinburg or Pigeon Forge, but it's just a short drive away to visit all the tourist attractions like Dollywood. With options for RV or tent camping, hotels, and rentals, as well as local breweries, stores, and restaurants, Townsend is the perfect place to escape to the mountains.
Spend your day on the river tubing with River Rat Tubing and Rafting, or go for a thrill on one of the many mountain coasters, sky lifts, or zip lines in the area. Cades Cove is an 11-mile nature loop surrounding a valley in the national park where you can find historical buildings and much of the area's wildlife can sometimes be spotted.
Even with a military America the Beautiful Pass, there is now a required parking pass for sites in the Great Smoky Mountain National Park, so make sure to stop in to one of the visitors centers to get the appropriate pass and find info on hours and safety tips.
Embrace the opportunities that Fort Campbell's strategic location offers, and take advantage of all the amazing destinations within just a few hours. There's something for every adventurer within reach of Fort Campbell!
Is your next military PCS move to Fort Campbell? Get even more information about the Fort Campbell area in our free guide below.