Anchorage Homes For Sale Near Joint Base Elmendorf-Richardson
As one of the most requested destinations in the military, Alaska has so much to offer: plenty of outdoor recreation, once in a lifetime scenery, and a calmness not found in many other places around the world. Your family might even grow to love Alaska so much you may decide to permanently move there!
Joint Base Elmendorf-Richardson is home to several major commands, which means plenty of people are looking for housing in Anchorage, either for sale or for rent. Many service members choose this city because of the proximity to everyday amenities. Location is one reason why Anchorage, Alaska, homes for sale are featured as MilitaryByOwner's homes of the week.
Anchorage Homes for Sale Near Joint Base Elmendorf-Richardson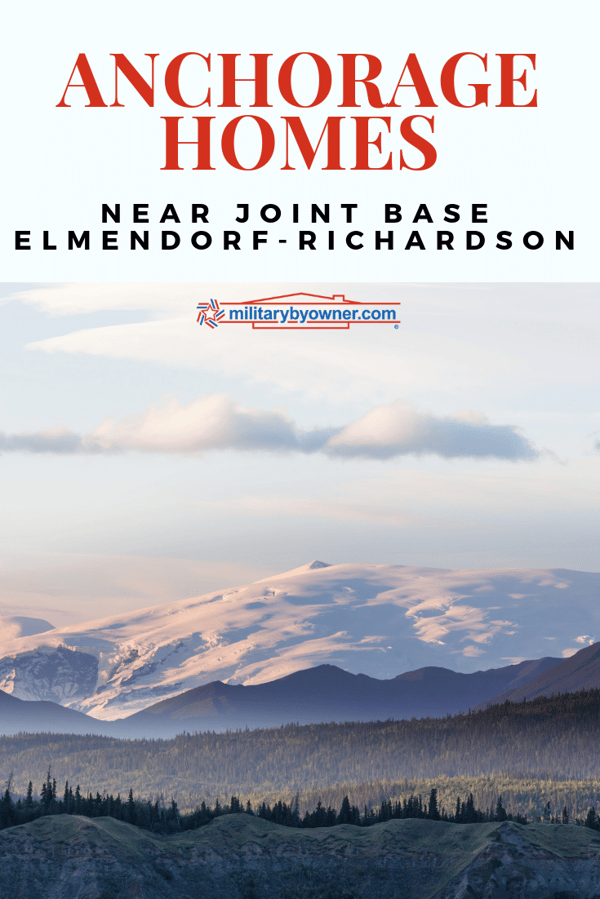 MilitaryByOwner Listing MBO446168
For Sale: $249,000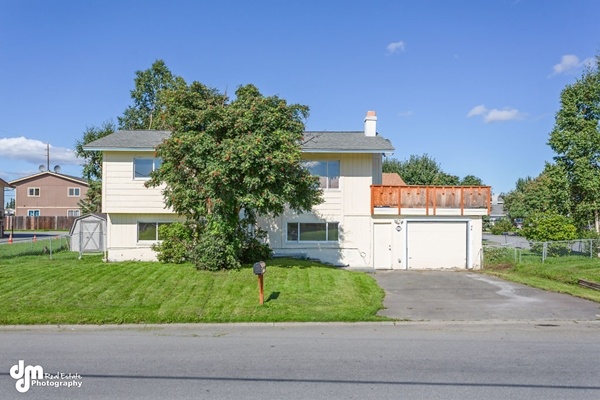 Military families PCS to JBER with a few Alaska-type expectations in mind. Mountain views and plenty of outdoor recreation are probably two of those hopes. Ideally, finding a house to accommodate those notions is preferable. In Anchorage, these expectations and more, are met at E 6th Avenue.
The spacious corner lot property is perfectly situated across the street from a playground and recreation fields for easy after-school practices and weekends spent with family enjoying the sunshine. The home is also centrally located, providing short commute times for working on base and dining and shopping in town.
Inside, there are many details of quality for the next buyers to enjoy. The paint was refreshed, offering a neutral color scheme that pleases most preferences in home decorating. The new flooring and carpeting also complement the paint, adding to the serene atmosphere.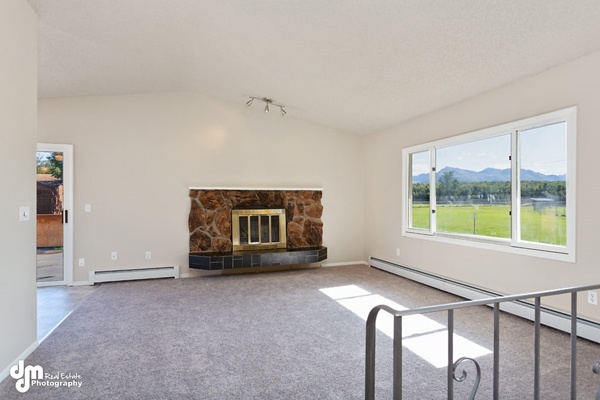 Plenty of light pours through multiple picture windows in the living spaces which showcase the mountain range in the distance. Sitting by the fireplace and enjoying the view will never become tiresome. Recently installed light fixtures are featured within the home, including the four bedrooms.
A dedicated living room, family room, and a bonus room equate to more than enough space for the family to spread out or invite guests to stay for weeks long adventures. More storage is available in the garage. There, all of the outdoor toys you'll need stay dry and protected.
Craig Drive - Anchorage, Alaska
MilitaryByOwner Listing

MBO446169
For Sale: $344,900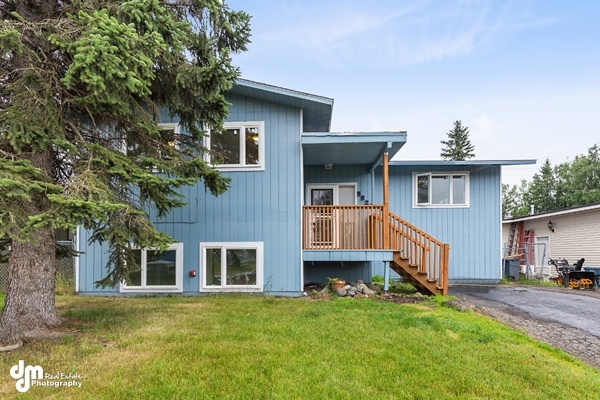 Throughout this house, an updated interior is striking, but the kitchen is a standout feature of the property. Warm and bright, the space is functional, but pretty, too. Stainless appliances are complemented by lighting fixtures with similar metallic features. Matching upper and lower cabinets provide plenty of space for a large family—a family who is probably looking for numerous bedrooms and ample square footage. This house has both: 6 bedrooms and almost 3,000 square feet.
The bathrooms also received updated treatment that reflect the finishes of the kitchen. Granite counter tops and rich, deep cabinetry store linens and other necessities. Not to be ignored, gorgeous flooring is found through the house, but the maple flooring deserves extra special attention.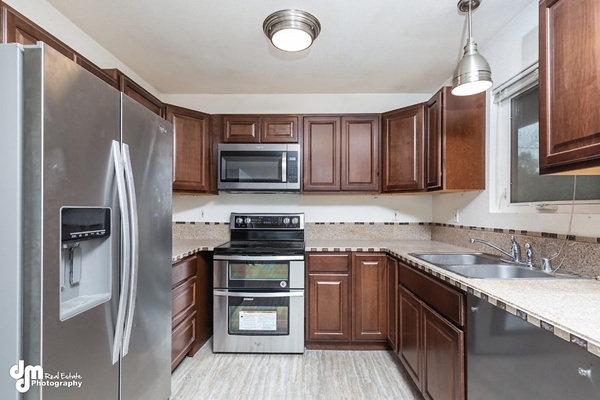 A brand new deck is waiting for the next owners to entertain to their heart's content. Open the door and expand the living space outside to enjoy friends and family. Pets and children can play safely in the fenced backyard.
A stunning, sky blue exterior welcomes the family each time they arrive, but the cozy and welcoming interior keeps everyone feeling at right at home.
Considering Anchorage as your next home town is an excellent choice if JBER is your next duty station. But there are other cities to choose from, especially if your visions of Alaskan adventures include a large lot and a more remote destination. View MilitaryByOwner homes available in Wasilla, Palmer, and Eagle River.