Avoid These Emotional Mistakes When Buying a Home
It's love at first sight...you just know it's meant to be! Your heart flutters, your palms get sweaty, and you feel a little giddy. From that first glance, fate seems to have brought you together, like you'd been made for each other.
You can't take your eyes off your new love: that entryway, that statement fireplace, the gourmet kitchen.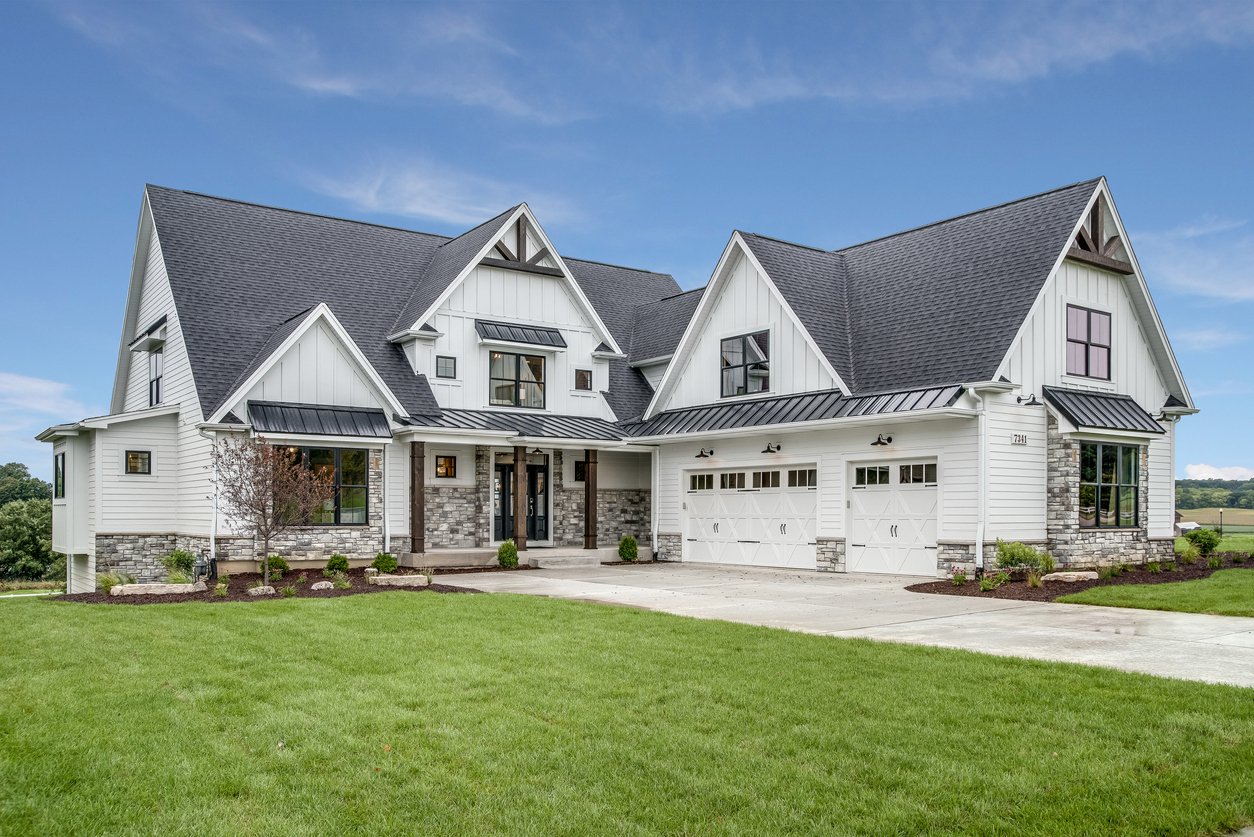 Photo from iStock.com/PC Photography
Househunting, renovation, and design TV shows notwithstanding, we all know there's a lot more that goes into buying a home aside from aesthetics. Still, it can be difficult not to fall in love with a home when it matches every image you've saved to your "future home" Pinterest board. But just like you wouldn't choose a life partner simply because they're gorgeous (Well, at least we hope you wouldn't!), you also can't let your feelings run away with you when it comes to buying a home.
If you're a longtime reader of the MilitaryByOwner blog, then you're likely familiar with some of our househunting checklists, tips, and tricks. After all, we've been helping military families buy, sell, and rent homes since 2000, so we've learned a few things along the way and love to share that information with you.
Still, it can be easy to get swept away with a house and let go of your previous resolve to stay objective, so we're sharing a few househunting mistakes to avoid.

1) Don't ignore your predetermined budget, no matter how much you fall in love with a place.
You're just asking for future problems and heartache if you do! Wondering how to best prepare your finances and set your budget as you go about home shopping?
Finance expert Kate Horrell reminds us not to forget some important costs in the post, Preparing Your Finances for Buying a House:
Make sure the mortgage amounts you're considering include insurance and taxes. Then, do some research to estimate the cost of utilities, including gas, electricity, sewer, and water. Determine the cost of homeowners' associations in neighborhoods that you like.
Do you know the credit score you'll need for buying a home? Most recommended minimum credit scores range from 620 to 740, depending on the type of loan. And don't forget, you'll not
only need a good credit score, but enough cushion to plan for expenses as a homeowner.
Note: Even if you have a lower credit score, homeownership is a possibility. The key to procuring a loan with a lower credit score is to find an experienced lender who works directly with government-backed mortgage insurers, such as the VA and FHA. Get more info: Can I Buy a Home with Bad Credit?
Learn more about getting your finances in order before you start the home buying process with the first ebook in our home buying series below, What to Know About Your Finances Before Buying a Home.
2) Don't ignore a great house simply because it doesn't have the BEST of everything.
Are you guilty of having champagne taste on a beer budget? Where can you make compromises?
Some of us have visions of renovated chef-inspired kitchens, unique loft spaces, or living areas that somehow marry industrial and vintage designs a la "Fixer Upper" style, when the reality is that what we can actually afford is more along the lines of builder grade cabinets and a modest neighborhood.
Compromise where you can to get the benefits that are most important to you, such as an easy commute or good schools for your kids.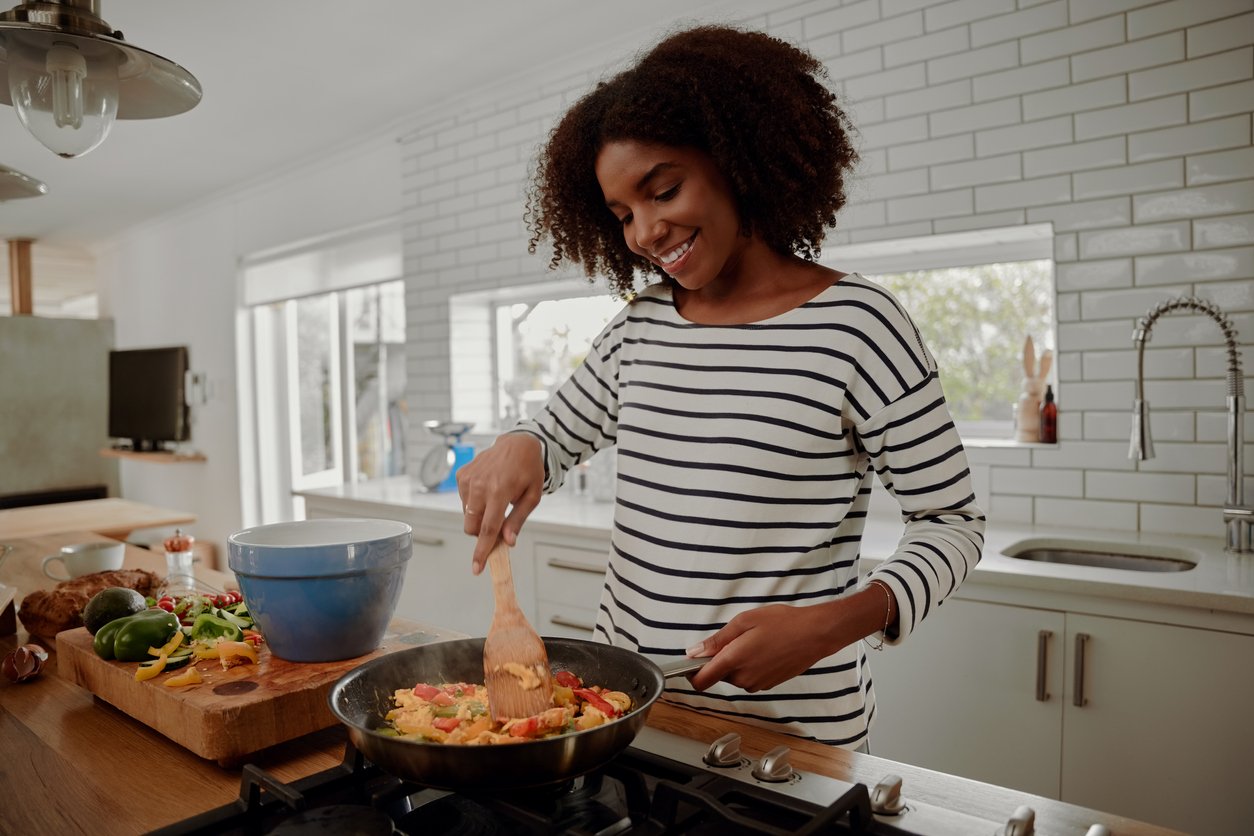 Photo from iStock.com/Lyndon Stratford
3) Don't assume your handyman skills will be up to extensive repairs and renovations.
Well, unless you are a handyman, in which case, go for it!
For the rest of us, let reality remind us that most likely, we'll only be in a home a handful of years and are already dealing with the challenges of a military lifestyle, which typically doesn't leave much time for repairs or renovations.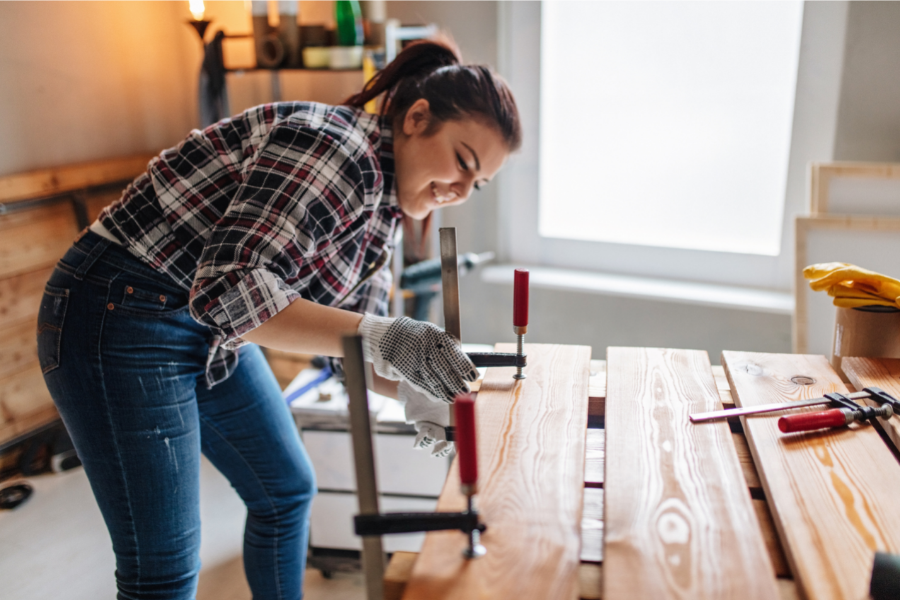 Photo from Shutterstock
4) Don't fall in love with a house to the exclusion of reason.
Like a house just enough to walk away if surprise issues or problems derail the process. Every house has issues that need to be viewed realistically, and becoming too attached to a home can cause you to make a bad decision.
Consider the "unchangeables" of the home objectively, such as the neighborhood, commute, and school district. Here's some advice from the post, Good Bones or a Hot Mess? What You Shouldn't Ignore When Shopping for a House:
Location, location, location….we've all heard it, and with good reason. But in this case, we don't mean whether the home is on a golf course or in a desired neighborhood. When you're looking at a home, think about the aspects that can't be changed, such as:
Is the home in a flood plain?
If you're planning to add on to the home, is there enough space available for your addition, and how difficult will it be to acquire the needed permits?
How close is the house to where you work, where kids go to school, or other activities?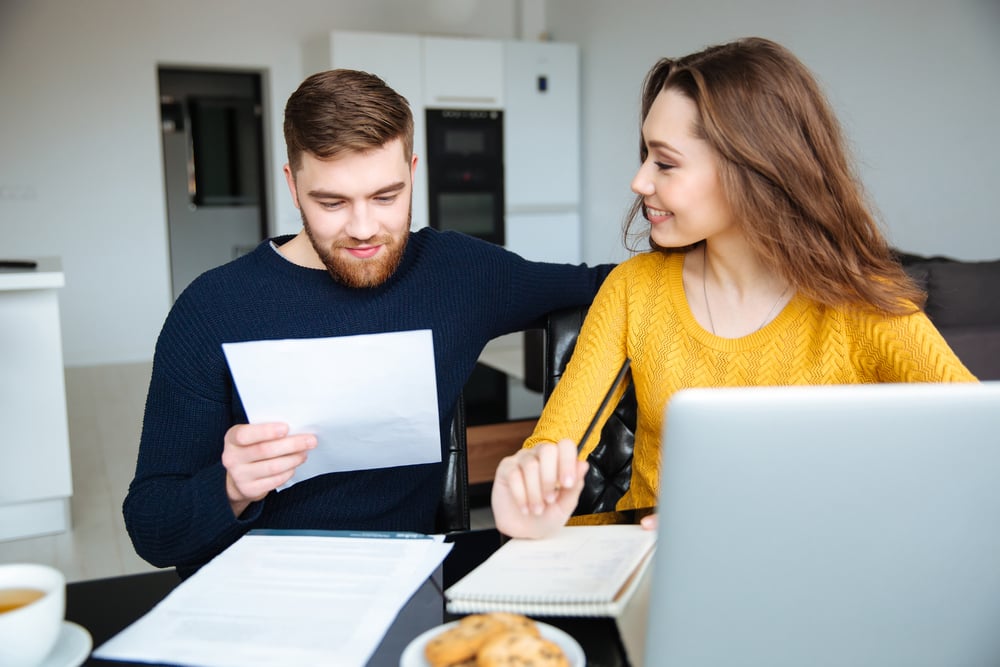 Photo from Shutterstock
5) Don't underestimate how much time, research, and paperwork is involved with buying a home.
Understand the differences between pre-qualification and pre-approval for a home loan and get that process started well in advance of house hunting. Then, allow plenty of time for looking at homes, attending open houses, and decision making.
To make the most of your time, decide on a system for keeping track of the homes you view, whether it's taking notes or some other method. And keep in mind that the average time for closing on a home with a VA Loan is about 45 to 50 days (with exceptions, of course).
Though I don't want to dash all your lovey-dovey thoughts of your future dream home, some objectivity will serve you well when it comes to a large purchase like a house.
MilitaryByOwner is here to help you with the home buying process! Check out the second in our series of home buying ebooks, Finding Your New Home: Househunting Tips & Mistakes to Avoid, free for download below. You'll find answers to questions such as:
Should I plan a pre-PCS househunting trip?
What home buying mistakes can I avoid?
How do I choose a home in an area where I've never lived?
Along with many more tips for military homebuyers!
main image from iStock.com/Javier Gibert