Househunting Tips for Military Home Buyers and Renters
You're confident (dicey word in the military, for sure) that the PCS orders are sticking, and the possibility of an unexpected location change is pushed to the bottom of the worry list.
Military home buyers and renters—it's time to get serious about house hunting!
It's never too early to begin preparing, especially when diving into complicated matters such as finances; there's always a wayward t to cross, or i to dot. Before adding signatures to closing documents or rental agreements, you'll want to schedule days, maybe even weeks, of prep time to consider the dozens of factors that are included in a home search. Here's a list of three solid strategies to prepare for finding a house, whether you're buying or renting.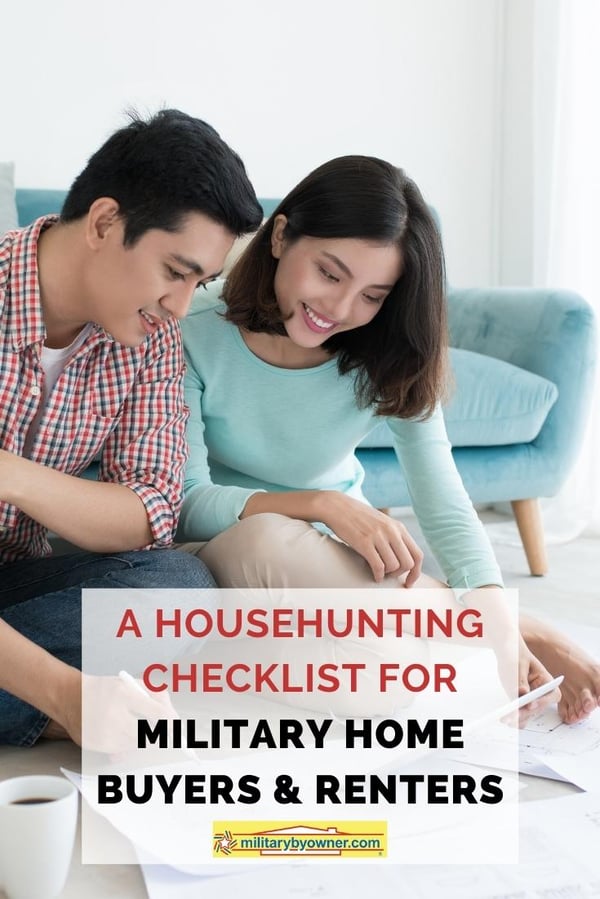 1) Get your financial house in order.
By far the most time consuming part of the home search process, preparing finances needs to start months before an official move date is set. Pay attention to:
Your Credit Score
Check your credit score. Do you think it's accurate? Too many times, mistakes, or worse, identity theft, change your overall score. The credit score is important because, together with your down payment, they calculate the interest rate on your mortgage. The higher the credit score, the lower interest rates tend to be, which ultimately affects your monthly mortgage payment. Annual Credit Report is a reputable and free website to view your scores.
Your Budget
There's no way to buy or rent a house without knowing your budget constraints. Although multiple factors are in play, the budget is really the crux of how much house is affordable. A lender may offer much more than what is practical; it's up to you to realize financial boundaries. Credit card debt, your BAH (Basic Allowance for Housing), cost of living changes, and child care expenses are just the beginning of the numbers to crunch.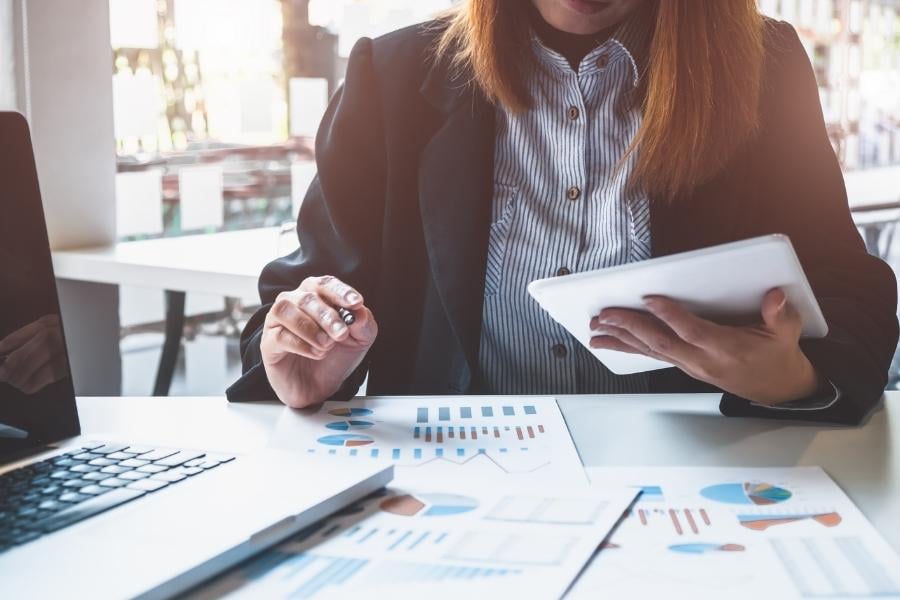 Image from Canva
Your Savings
There's general consensus that if you don't have emergency savings, then buying a house isn't a smart choice. There's so much more money involved than just a down payment. Everyday maintenance, necessary improvements, and an increase in property taxes all have to be accounted for.
For Buyers: The pre-qualification letters that fill your junk mail aren't going to cut it when searching for a loan. It's imperative for a pre-approval to be in hand before an offer is made. A pre-approval is based on your credit score and is adjusted accordingly.
For Renters: Your finances matter, too! Landlords run credit checks and likely a background check on their tenants. You'll also have to be prepared for major cash up front, particularly if you're moving to a high expense region. It's common to need multiple months of rent on hand for a security deposit and/or first month's rent in addition to any agreed-upon pet fees. It's not out of the question for these totals to tally several thousands of dollars.
Learn more: Can You Buy a Home With Bad Credit?
2) Interview real estate agents, mortgage lenders, and home inspectors.
These are likely the three most important professionals employed during your home search. An experienced team can save their clients from a multitude of money disasters. Referrals are the best place to start. Ask around, as people tend to be passionate about their agents and lenders.
Real Estate Agent
Focus on finding someone who has lived in your chosen area for many years and is confident in their ability to get the best deal for you. Experience is everything. There's a certain comfort zone that surrounds veteran and military spouse agents. They know what you're going through—whether it's a long distance, site unseen transaction, or a short timeline—they get it, and will go out of their way to seal the deal.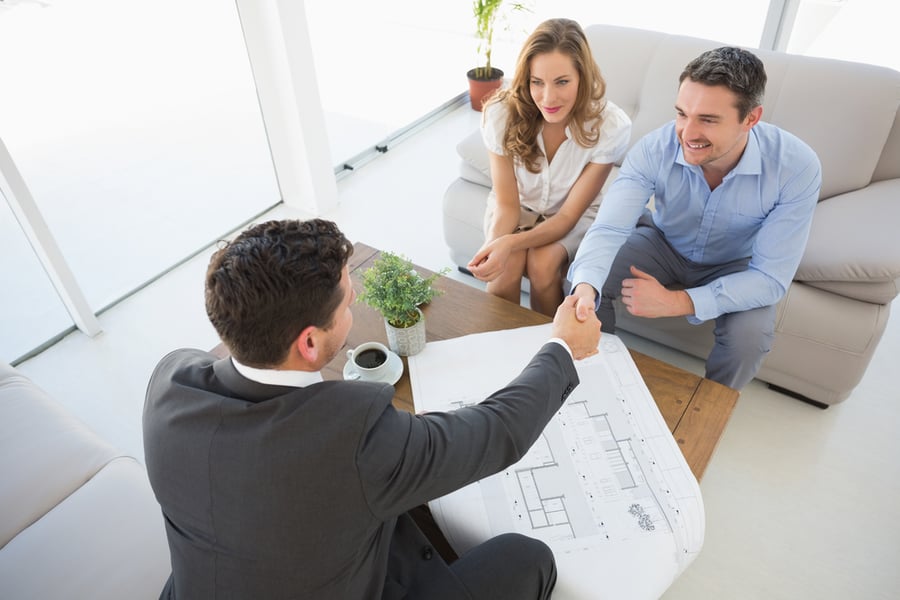 Image from Canva
Mortgage Lender
The best lenders also have a loyal following, and their clients are happy to refer them. Your real estate agent should also have good relationships with a least a couple of local lenders. Don't be afraid to ask for multiple names to find the best fit. Because the VA Loan benefit is so useful to military buyers, your mortgage lender should be extremely versed in its qualifications and limitations. Your lender will work with you to review your finances and obtain a pre-approval.
Home Inspector
Most buyers agree that the money paid to hire a qualified home inspector is some of the best money they've spent. The great inspectors spend plenty of time showing the buyer and agent factors that will cost or save money. First time buyers are set at ease knowing which defects are "normal" and which could fall into the "deal breaker" category. Again, your real estate agent should refer names. If not, ask referrals from other homeowners.
For Buyers: This isn't the time to let an agent or lender practice on your purchase. Vet several possibilities and go with your gut if you feel like the individual isn't a good fit. There's never been a national shortage of real estate agents or mortgage lenders. The choice is yours.
For Renters: Did you know that some real estate markets rely heavily on agents to find rental homes? They might even require a contract stating you are working with them exclusively. Homeowners who handle their own landlord business exist, but in competitive areas, an agent's services might mean the difference in knowing about rentals not yet publicly listed.
3) Make a flexible list of priorities.
Prioritize your priorities, knowing they will probably shift during the house hunt. Regardless of the dominating factor, say budget or location, flexibility is key. Your preconceived notions of the perfect home will probably change as the hunt continues. Offer your list of must-haves to your real estate agent early on. It'll help them to narrow down options and spend house hunting time wisely.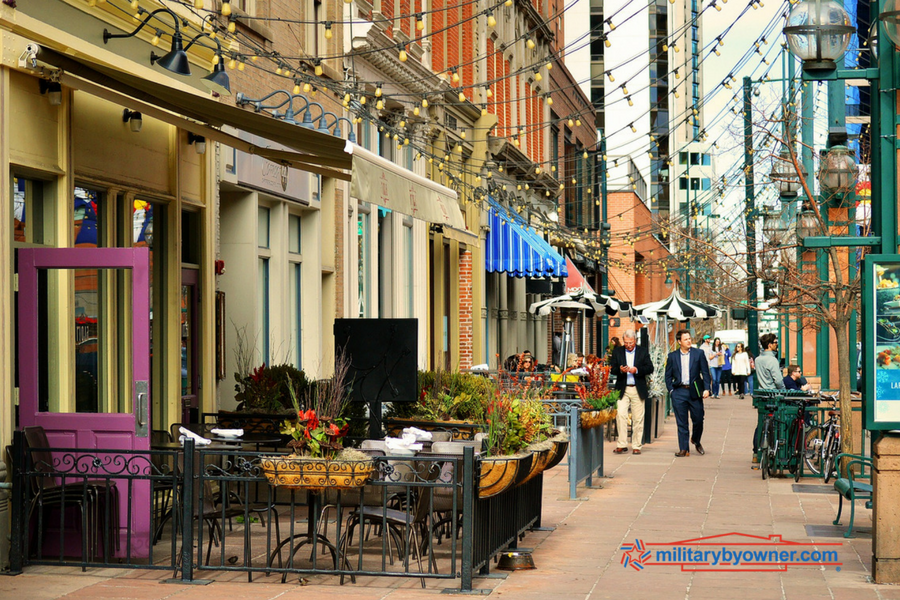 Image from Canva
Your Preferred Location
It's common for buyers and renters to fixate on a certain city or zip code. Online research certainly makes house hunting more accessible from afar, but it does have limitations. If your filters lock out neighboring cities or neighborhood amenities, you could be missing out on plenty of options.
Access to strong public schools is often a substantial motivator in determining location, but a one-size-fits-all school does not exist. Carefully comb through neighborhood raves and complaints, review school ratings, and schedule a visit to your top picks. You may find that your third choice school just feels right walking in, which makes choosing home a little bit easier.
Don't ask your real estate agent if your top neighborhoods are "safe." They are bound by the Fair Housing Act to keep those opinions to themselves. They can refer you to online databases that report crime rates within the area you've chosen, but in order to avoid potential discrimination of many kinds, they are required to leave any steering information off the table. Federal, state, and local crime reports are available to the public online.
Length of Commute
If you've ever had a three or more hour commute each day, then you know that your perfect house shines a little less bright after a long, aggravating day at work. Sure, budget restrictions might play into which cities are affordable, but spending more time in the car or on a train than living in your very expensive home doesn't make sense for too long. Plotting commute times, the expense, and the effects on quality of life fall factor into the best location for your new home.
Monthly Payment
For some buyers and renters, budget with a capital B is the prime factor for narrowing down the best house. During the computation of an overall housing budget (down payment, deposits, maintenance, taxes, etc.), BAH is often the number one figure to consider for military members. The key to success is to be firm with both your agent and lender about your bottom line. Repeatedly stress that your budget is your top priority.
Buyers moving to an unfamiliar area might be surprised just how little their BAH stretches when trying to calculate a mortgage payment every month. This is a point to research very early in the process. After you determine your budget, it will become obvious as to which neighborhoods are affordable.
You can bet homeowners, especially military homeowners, who are looking to rent their properties are keenly aware of how much each military member is paid for housing per month. Homeowners in the rental business have already done their homework in the rental market and are likely going to ask minimally for BAH, but more if the local market can handle it.
Renters and buyers: Think carefully about your entire budget. Yes, it's good to be practical and not spend beyond your means. But if a mortgage or rent payment that minimally exceeds your buying budget is separating you from an otherwise ideal home solution (house + location + commute = perfection), then it's time to step back and re-prioritize. Find somewhere else in the line items to skim a couple of hundred dollars each month. How to Choose Your Non-Negotiables When Buying a Home can help you make tough choices.
This list might come off a little scary at first read. There's so much to do and potential problems to be uncovered. But it should also motivate you to not leave important details until the last minute! During a house hunt, timing is a significant factor so the preparation work done before scrolling through potential properties is crucial.
Thoroughly examining your finances, choosing wise real estate professionals, and mapping out priorities before attending open houses gives you the freedom to focus on the details of the property without distraction.
Feel like you need even more in depth house hunting info? You're in the right place! Grab our free resource below to help you with a smooth house hunting transition.