How to Choose Your Non-Negotiables When Buying a Home
Four bedrooms, two full bathrooms, 2,000 square feet, for $255,000.
Does this list look familiar? There's a good chance it does, as these are the specs that the National Association of Realtors compiled about what active duty military families look for in a home in their Veterans and Active Military Home Buyers and Sellers Profile. NAR noted that 18% of recent home buyers were veterans, and 2% were active-duty service members in 2020.
After reading NAR's points, it appears the military group has a set of non-negotiables when searching for their next home to buy. Asking for plenty of space at a reasonable price is pretty logical and not very surprising. It turns out we also buy bigger houses and more often than our civilian counterparts.
However, NAR's profile didn't mention other traditional non-negotiables, like school choices and commute time, and how they affect the order of important factors. The top priorities for military families generally include budget, home size, school, commute, and location. But, each buyer's non-negotiable list is, of course, customizable according to their preferences and stage of life. (Learn more in Home Buying 101: What You Need to Know Before Buying a Home.)
Military home buyers who've prepared a list of items in priority order of what is on the table for negotiation and what is off have a far easier time finding their ideal property. The following are some of the most popular non-negotiables during the home buying process and home search.
Which home features are most important to you when it comes to buying a home? Take a look at these suggestions and then make your own list!
Non-Negotiables During the Home Buying Process
1) Your Budget
Many non-negotiable lists have Budget written as #1. The amount of money you have to spend on a home seems simple enough, but while searching, the hard line might soften if holding tight to your budget isn't your top priority.

The lure of an updated master bathroom or two-car garage tempts even the strongest of budget believers. Staying fiscally responsible becomes even harder when the bank offers you a loan for an amount way more than you want to spend!
2) A Great Real Estate Team
You really do need a real estate team you are comfortable with and trust. The first step for gathering professionals is interviewing real estate agents. The ideal agent is out there, but the search might take a few tries to create the perfect fit.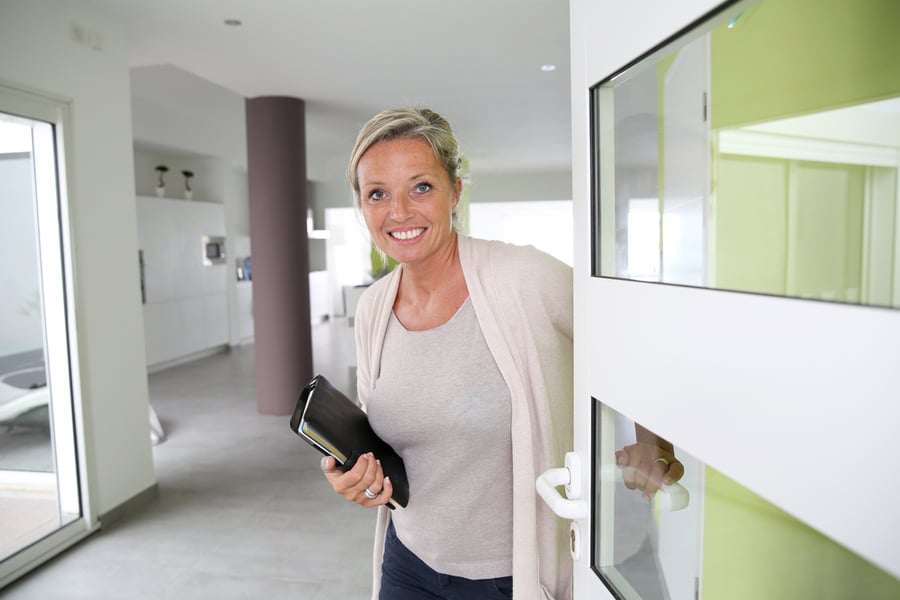 If they're local to the area you're hoping to live, start with your family and friends for recommendations. Clients who've had good experiences are passionate about their agents, especially if they're veterans or military spouses. Plus, if they offer rebates, you could save money. (Find out how in Do You Know About These Rebates and Incentives for Military Home Buyers and Sellers?)
An agent with the Military Relocation Professional Certification from the National Association of Realtors has a strong understanding of what military clients need to successfully buy a home. These agents connect with what's most important for their clients: a fast timeline and a tight budget.
One of the best reasons to work with an agent is their in-depth knowledge of the neighborhoods you're considering buying a home. This information saves time, money, and potential heartbreak if a property is out of reach. An experienced agent is also an excellent source for directing clients to other reputable real estate professionals, such as mortgage lenders, home inspectors, and attorneys.
3) Qualified Mortgage Lender
There's a good chance that, as a military member, you'll use your VA Home Loan benefit to purchase a home. This type of loan isn't well understood by every lender. Your real estate agent has recommendations, but be prepared to ask the lender questions about the process, fees, and timelines.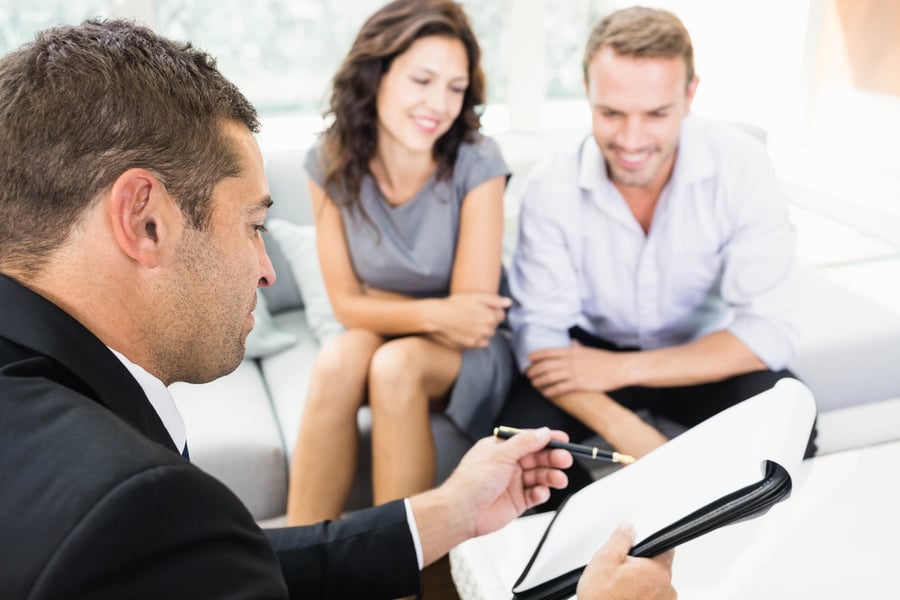 First-time buyers—the buying process is a whole new world, so find a pro who knows how to navigate the VA loan and who also has the patience to answer dozens of questions.
Learn about your VA loan benefit before your meeting by reading What is a VA Loan?
4) Your Moving Timeline
The military doesn't always work on your timeline. In fact, it rarely does. There are many reasons to expedite the home buying process (or drag it out): school start dates, medical reasons, deployments. Each affects how important closing and move-in dates are. Availability is crucial for military families in many instances.
5) Home Inspections
Should you have a home inspection? In really hot markets, home inspections are sometimes waived to close the deal. However, keep in mind that a typical home buyer doesn't have the understanding or cash to take on a property without an inspection. This is why inspections are the general rule for buying a home.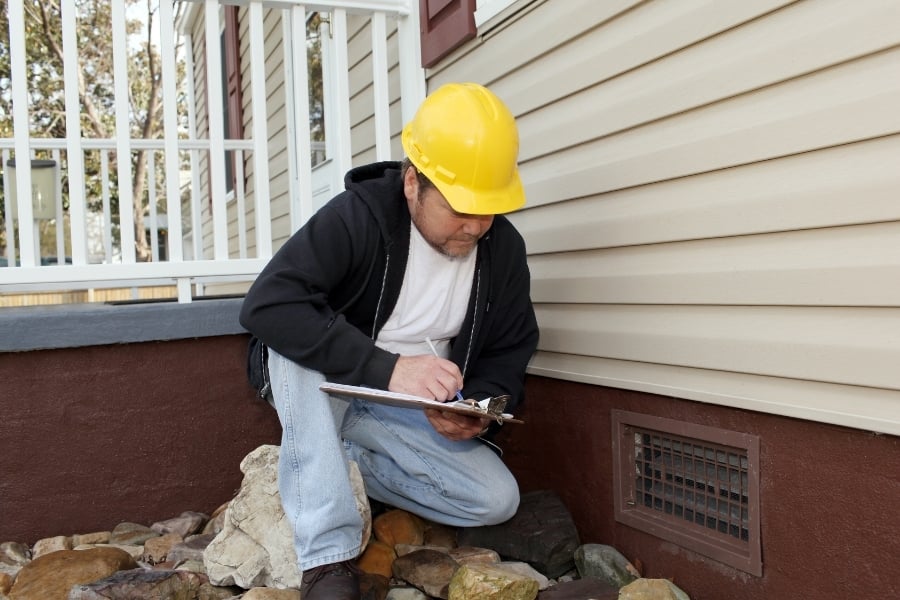 Although there are a few exceptions, your real estate agent will more than likely persuade you to hire a certified inspector to avoid costly repairs in the future. Keep in mind that a properly executed home inspection contingency in the purchase agreement allows buyers to walk away with their earnest money intact.
6) Localized Housing Information
You can't leave it up to your real estate agent entirely to dig into your prospective new neighborhood. They'll give you plenty of real estate-related numerical data, comps, and info as to whether it's a buyers' or sellers' market, but you're going to have to get in the car or sit behind the computer to do your own research. 4 Quick Tips for Your New Neighborhood Search gives you an advantage before you set out on foot to scope out the street.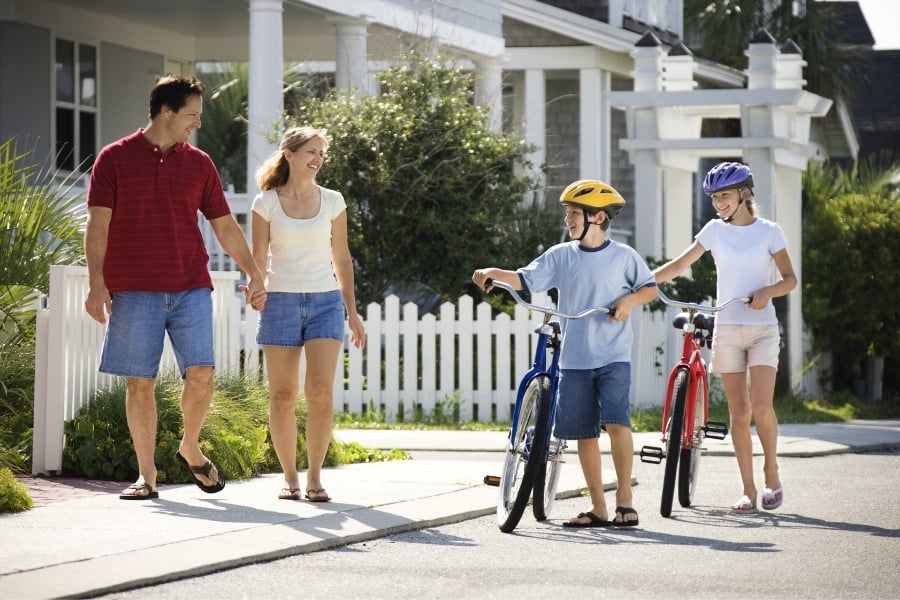 If possible, take a casual walk that "accidentally on purpose" puts you in a position to chat up existing neighbors. Neighbors love to be helpful! Reading neighborhood reviews, driving the streets, and tapping into criminal activity reports via state databases is all up to you.
Non-Negotiables During the Home Search
1) Your Priority List
You need a list of priorities prepared and the courage to stick with the one or two items you cannot budge on, like sale price or the number of bedrooms and bathrooms. Prepare for the home search to be much more emotional than the actual home buying process.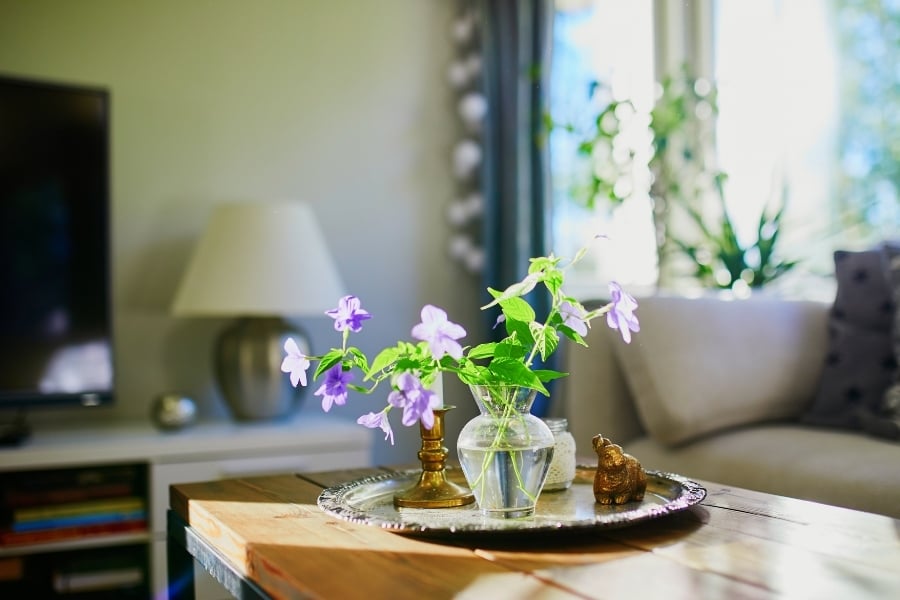 It's not uncommon for homebuyers to walk into a house for sale and say that their chosen property "just felt like home." They've practically signed the dotted line during the showing! Not everyone has the same priority list, and priorities change when faced with difficult choices, but having a solid grasp of what is not changeable is an insurance policy of sorts.
Get more tips in our post Avoid These Emotional Mistakes When Buying a Home.
2) Amenities
You'll be surprised what your list of amenities includes as your home shopping journey begins and what it contains when it ends. Prioritizing features is the perfect place to start, but there also has to be a bit of flexibility to find an entire home package that checks the majority of the must-have boxes.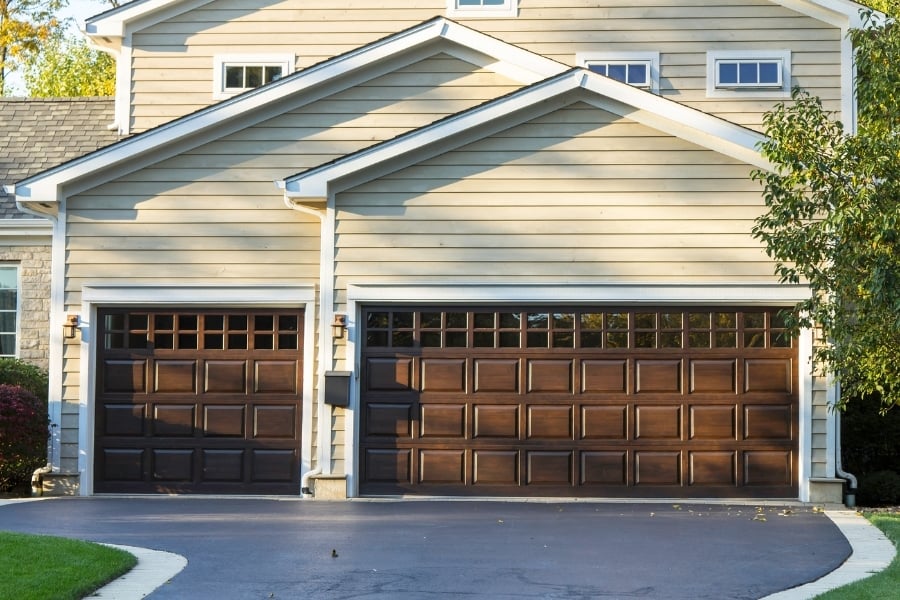 Potential home buyers often have several of these descriptions on their non-negotiable lists. However, having a fixed list of amenities often makes the ideal property search unachievable.
3) Commute Time
One person's hour-long commute is a time to unwind and listen to novels. Another's commute is an extra hour of aggravation and stress. Where do you land? And does this change your mind about available homes for sale? Keep in mind, the closer to work and popular destinations, the more likely the homes are priced higher. Even 10 to 15 minutes more commute time can offer a more extensive array of homes to choose from.
4) Size/Type of Home and Yard Space
When beginning a home search, most people envision a single family home with a spacious lot, not because they absolutely require either of those options, but because it's a traditional view of American homes. Realizing that this ideal isn't perfect for everyone opens up many more possibilities.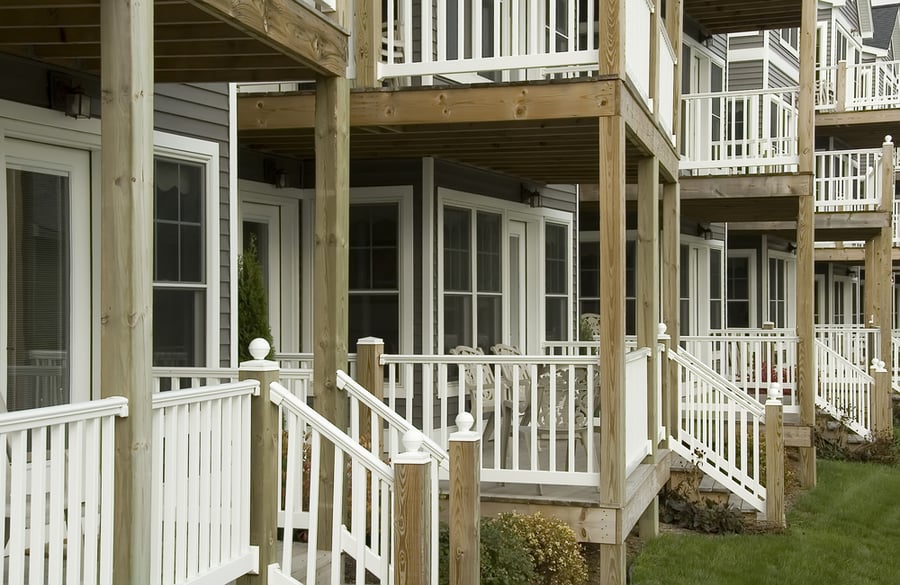 Townhouses and condos are typically more affordable and allow first-home time buyers more access to owning a property. Older buyers might appreciate the low maintenance and orderly yard care provided each month. Still, even families with children could benefit from options other than single family homes, especially if other quality of life factors rate higher on the non-negotiable lists.
5) Access to Schools
With little else to be officially in control of, many military families purposefully choose their homes for access to the best schools, even in the middle of the school year. Whether the school is public or private, the idea of buying a home to bolster educational opportunities is pretty typical.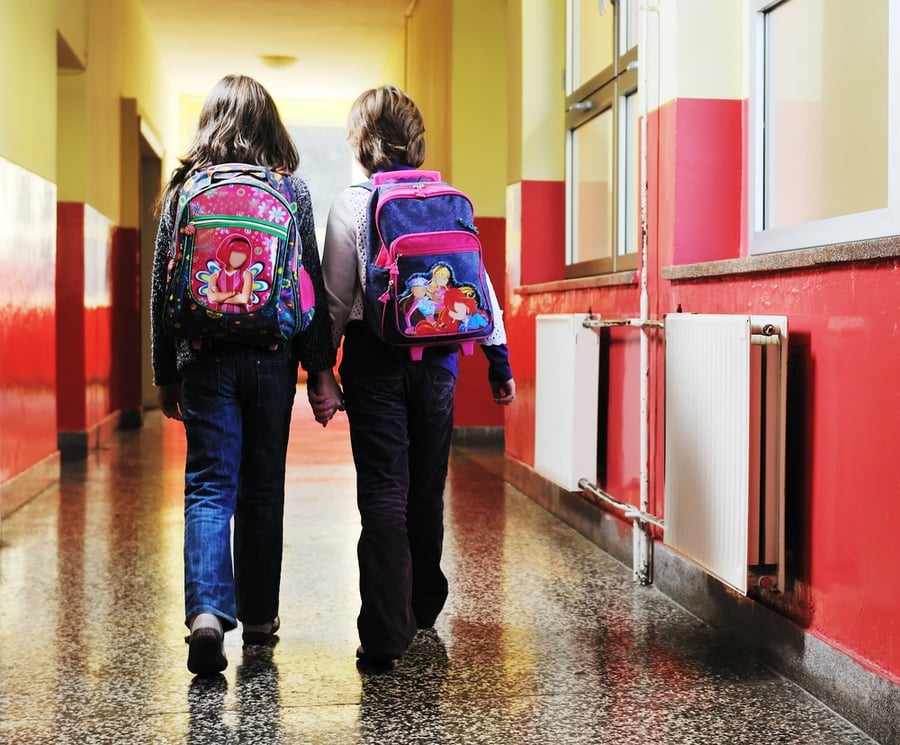 If you don't require access to a school, you'll still want to keep this perspective in mind when considering a home purchase. Good schools have a positive effect on surrounding properties and their resale and rental values.
6) Future Rental Potential
Military members have a unique slant to consider in their home buying process that the general population doesn't always investigate: buying a house for future rental income opportunity.
Purchasing a home with the option to rent in the future is common in a military buyer's overall plan, not only because PCS cycles are a short time span, every 2-3 years, but because service members think ahead in bigger chunks of time, five to even ten years ahead.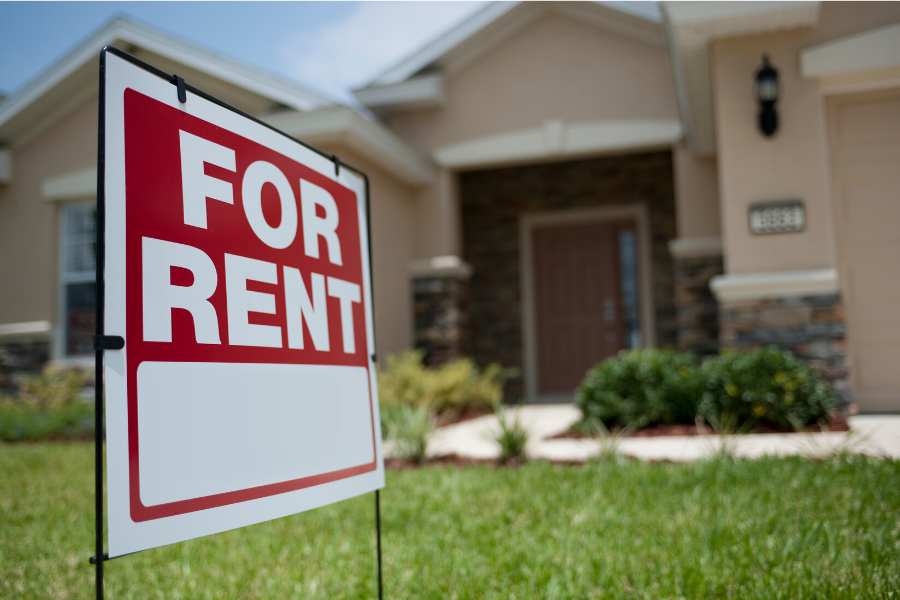 The rental potential would also be a factor if the owner anticipated buying a property that suited their future beyond active duty time. Securing and living in a property for a few years, then renting and eventually returning to the house is common. See Buying a Home with Renting in Mind for more insight into the decision.
Finally, some military find themselves in the real estate game and pursue buying properties as part of their overall wealth and income plan. Collecting rent from tenants who live in a desirable property could be a very lucrative opportunity if, as the owner, you are an ideal landlord and adhere to best practices.
If this is your time to buy a home, the day is drawing near to make solid plans. A well-planned non-negotiable list with a compatible list of flexible options is the key to finding the perfect house. Real estate agents suggest keeping an open mind for properties outside your initial wish list, which is usually excellent advice; however, maintaining the one or two points that cannot change keeps the home shopping search on track.
Don't start searching for a new home alone! MilitaryByOwner has dedicated research and content specifically to help home buyers get through the process feeling more informed and confident. Download our free home buying ebooks.