Should You Have a Home Inspection?
Budget, budget, budget.
This is the word we all use over and over again to try and constrain our spending. Grocery shopping, back to school supplies, and vacations all get planned under the structure of spending money on a budget. We're taught from early on saving money is responsible and virtuous.
Should your home purchase be confined by budget spending? Yes, probably. Most of us don't have unlimited funds to spend on whatever home suits our fancy that day.
Should we try and budget our way out of a home inspection? NO.
Typical home inspections will run buyers about $300-$500 depending on several factors, such as the size of the house and the property's location. It's tempting to try and skimp on every dollar you can when purchasing a home, but forgoing a home inspection doesn't make sense financially or emotionally.
By spending a few hundred dollars up front, you'll save yourself from paying costly repairs, possibly into thousands of dollars, down the road of homeownership. Some homebuyers simply don't have the fortitude to stomach the unknowns of purchasing a house without a professional inspection. Lying awake at night in a cold sweat for months isn't worth saving $400.
A home inspection benefits a buyer, for sure, but a home inspection can also help sellers and renters. When it comes to real estate transactions, the more information the buyers and sellers have, the better.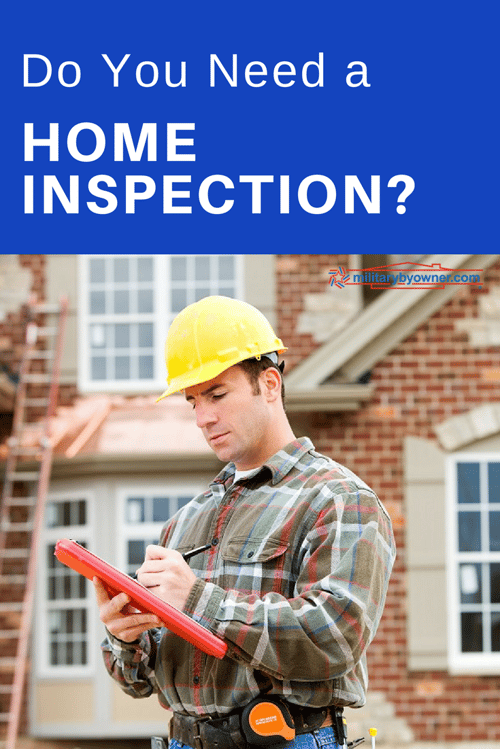 Why Buyers Need Home Inspections
Try as we might, buyers rarely are emotionless when it comes to buying a home. This is why we need an unbiased party to show us, in plain view and in writing, how our chosen perfect little cottage is riddled with costly repairs. This is the most important reason to hire a qualified inspector. As buyers, we need to understand the ramifications of buying the property as it stands.
The second most important reason a home inspection is needed is for the negotiation portion of the deal. After the inspector reveals what he finds, the buyer has the option to ask the seller to repair the items, reduce the asking price, or offer a cash credit at closing.
Not all deficiencies will be corrected by the seller. It is unwise to use a home inspection report as the end all/be all document to make or break a deal. Remember, home inspectors don't pass or fail the house; just about anything can be repaired. It's up to you and your bank account to decide if the sale makes financial sense.
New Home Buyers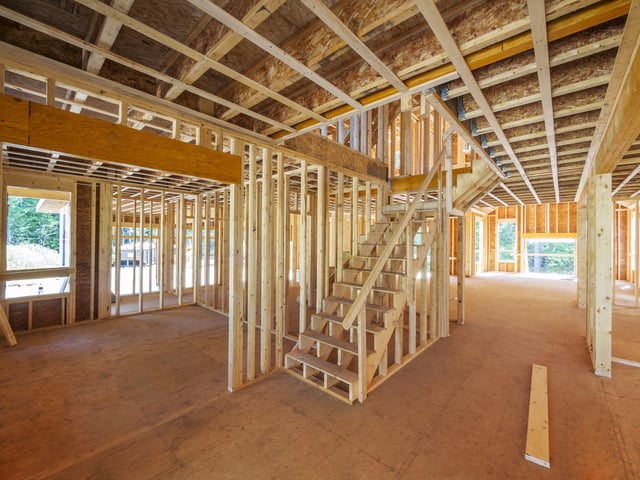 New home buyers may think they can forego a home inspection, but surprisingly, they actually might need multiple ones. It's common to think local inspectors will catch any issues within the new build. This isn't always the case. Human error is always a possibility, as is the fact that local inspectors are only required to report that the minimum building codes have been enforced. Plus, the local inspectors work for the civic government, whereas a hired inspector works for your benefit.
Building a new home affords the perfect opportunity to get an inspector inside before the drywall is installed. Small issues left unattended can mean huge damage costs later. Electrical and plumbing mistakes are likely causes of destruction and easily corrected if caught early.
Later, after the home is complete, it makes good sense to hire the same contractor again to give the finished product a thorough overview. If he finds anything amiss, you can then approach the builder about correcting the problems. No new home buyer wants to live in the house six months only to find the HVAC was installed incorrectly.
Why Sellers Need Home Inspections
As a homeowner, you likely had a home inspection contingency in your offer. Were those corrections made, or do you still need to make the repairs? If your inspection is dated, hiring an inspector on your behalf is definitely worth your investment. Updating the house to the best of your budget's ability is a key component to a seller's negotiation tactics. Presenting an updated, move-in-ready house is a huge enticement for buyers.
Do Renters Need Home Inspections?
On the face of it, it doesn't make sense for a renter to hire a professional to poke around and highlight the issues wrong with your place. Just call the homeowner to report any problems, right?
But, consider my situation. About a year into our rental agreement, we began to think about buying in our neighborhood, and then realized what a boon it was to live in a rental we loved and to live with the quirks of the house. We basically had insider knowledge that any buyer hunting the market would want.
Our market is expensive and moves fast, so to stay right in our rental eliminated so many steps in the relocation process. We had no problem hiring an inspector to come in and find the nitty-gritty of what we were getting into, if we decided to send an offer.
The house was in pretty good shape, but had the expected issues a property of its age would normally have. At the end of the inspection, we had a list of recommended repairs with photos and descriptions. For $500, we also had a strategic bargaining tool to negotiate with the seller. The deficiencies were in black and white with estimated dollar amounts for repair. We knew exactly what we'd be buying, and understood what should be replaced, repaired, or monitored. The inspection allowed us to know precisely how much we would be willing to spend to get the house, warts and all.
It turns out the owner wasn't ready to sell. But, for us, the money spent didn't feel like a waste, because we still have the information, we don't have to wonder if the house would be a good option for a potential sale in the future, and the inspector took the time show us multiple important features of the home, like our hidden main water shut-off valve.
VA Loans and Home Inspections
Military homebuyers often use their VA benefit to secure a home loan, and the question of a mandatory home inspection often gets brought up. No, the VA does not require a home inspection, but they do highly recommend the service for all the reasons above.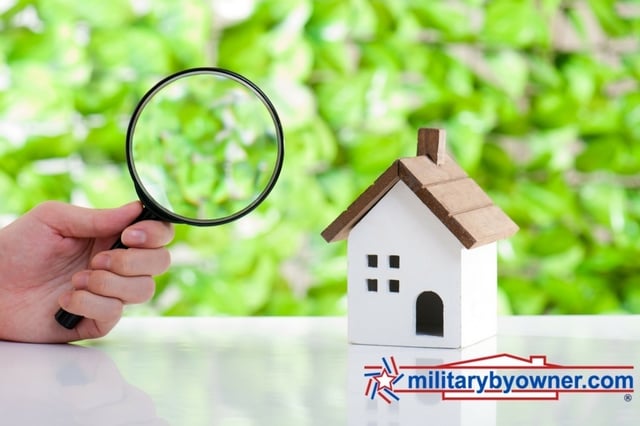 If you're purchasing a home using your VA benefits, don't confuse the list of Minimum Property Requirements (MPR) that must be met to qualify for a VA appraisal with the traditional home inspection. While the MPRs are put in place to uncover major issues that may affect the value or safety of the home, they do not dig into the hidden issues that a home inspection will examine.
Home inspections are not to be considered superfluous or an area of our home buying budget to be trimmed. They are integral for securing the knowledge needed to make an accurate buying or selling transaction. The decision to hire a home inspector is so important that MilitaryByOwner has more than one source of research for understanding how the process works.