Do You Need Renters Insurance?
If it's your first time renting a house or an apartment or you've recently made a significant purchase like a new sectional sofa or an expensive bedroom set, you might be wondering if you need renters insurance to protect your stuff.
It only makes sense that you're interested in taking care of your possessions, especially if you're away for weeks or months at a time due to military service. Well, you're in the right place. We have all the answers to the questions you've thought about, such as, "Can I afford renters insurance?" and "Where can I buy it?"
How Much Does Renters Insurance Cost?
The amount you'll pay each month depends on a few things like your location and the value of your personal property, but for most people, renters insurance is extremely affordable. Here's an easy reference point: the national average for $20,000 in personal property coverage is $13 per month.
For more detail, take a look at what Bank Rate reports as the most and least expensive state averages for renters insurance per year. It's easy to see that renters insurance is a good investment if what you own is valued more than the average yearly payment.
The most expensive states for renters insurance:
Oklahoma: $1,040
Nebraska: $958
Kansas: $890
Kentucky: $746
South Dakota: $721
The least expensive states for renters insurance:
Hawaii: $195
Vermont: $248
Wyoming: $279
Maine: $286
Idaho: $289
What Exactly Does Renters Insurance Cover?
Renters insurance protects your household items from fire, theft, weather, and water damage.
Most policies will pay for replacements or send money for the total cost of your lost goods. When you're researching policies, it's important to start inventorying everything in the house so you know how much coverage to buy.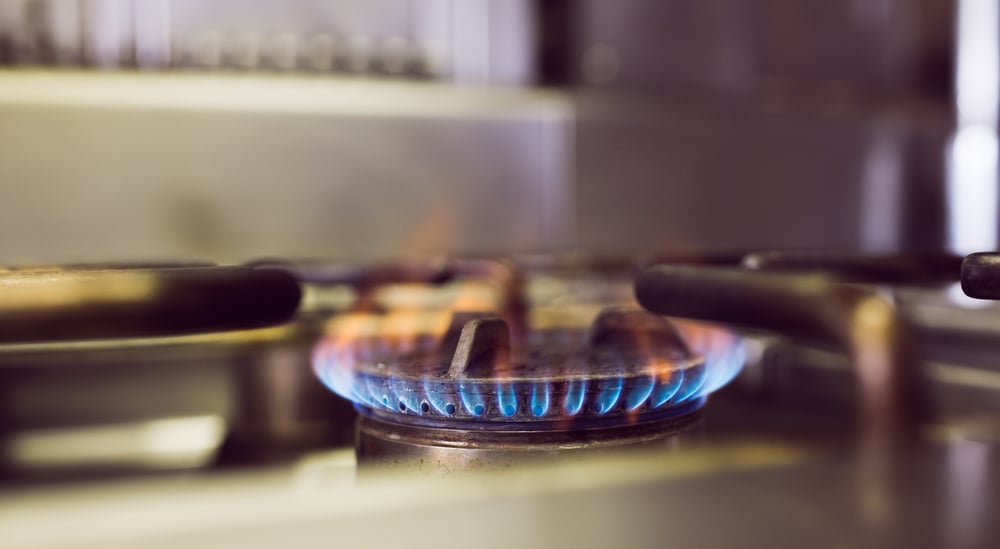 Photo by Shutterstock
You know that renters insurance covers the items in your rental house or apartment, but you may also be able to purchase coverage for:
Stolen items, even away from home
PCS shipments
Temporary storage
Damage from a power outage
Various liability coverage: dog bites, slip and falls, medical bills


You'll also want to ask about Additional Living Expenses (ALE) coverage.
ALE is the coverage a renters insurance policy provides if you have to leave your home temporarily because it's too damaged. You could receive money for:
Hotels
Meals
Laundry
Rental furniture
Pet boarding
Moving
Storage
The best way to protect your household items and ensure you have the best coverage is to take a deep dive into renters insurance. Read these blog posts for more detailed information:
Are My Valuable Collections Covered?
If you have an expensive collection you're worried about, you can add extra coverage to your renters insurance through endorsements and floater policies. For example, renters who own extensive collections of artwork, jewelry, baseball or stamp collections, and expensive electronics often add a floater policy.
Photo by Canva
Why Can't I Use My Property Owner's Insurance?
The short answer is that the homeowner's policy does not cover your belongings. It covers the physical building from damages caused by fire, lightning, hail, wind, and water. Their policy can vary in coverage, for example, if the owner adds extra protection against incidents like vandalism, but the policies don't cover your worldly belongings.
Because homeowners policies don't cover you, don't be surprised if your lease terms mandate renters insurance. Landlords want the best, most qualified renters. For them, peace of mind comes from the fact you're willing to take on the responsibility of renters insurance. Take the insistence of renters insurance as a good sign that your landlord is invested not only in their property, but also the landlord/tenant relationship.
Do I Need Renters Insurance in Military Housing or an Apartment?
Make sure you read the lease language. Each company is different, but at the very least, most highly recommend renters insurance if not outright require the coverage. Get more information about renters insurance and living in military housing: Should I Have Renters Insurance in Military Housing?
How Do I Buy Renters Insurance?
If you haven't already, now is a good time to inventory your household items (you probably have more to insure than you think) to get a ballpark estimate of the amount of coverage you need.
Remember, the average policy is worth $20,000, but you want to buy enough insurance to cover a complete loss. Plus, everyone tends to acquire new things year after year, especially if you get married or start a family, so don't let the policy age and not reflect the true amount of valued items you own.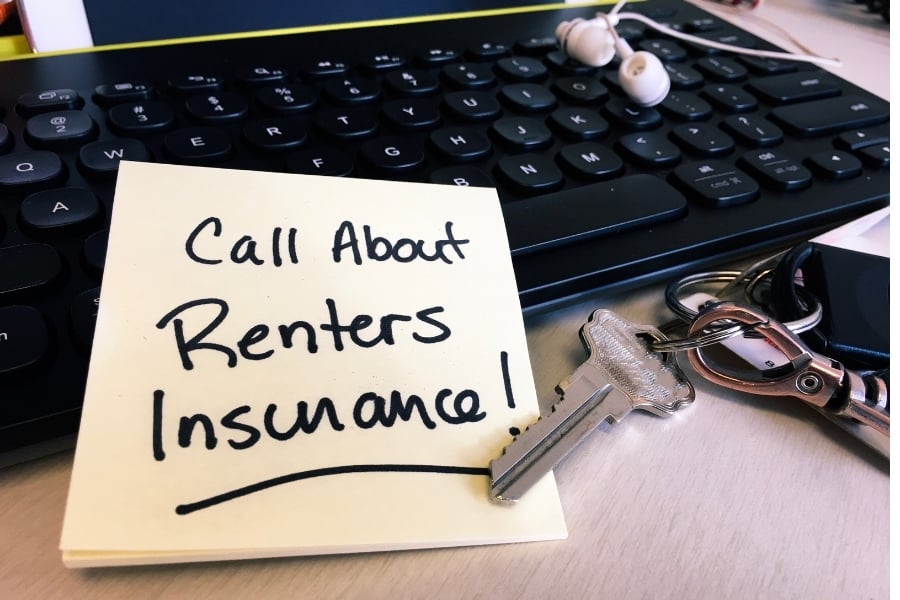 Photo from Canva
Start with the companies you use for other insurance, like for your car. They may offer savings if you bundle services. All major companies, like Allstate, Armed Forces Insurance (AFI), Farmers, Geico, Liberty Mutual, Nationwide, State Farm, and USAA, offer various renters insurance policies. It could also be helpful to use a renters insurance comparison tool, like the one provided by Lending Tree's Quote Wizard, or in Nerd Wallet's The Best Renters Insurance Companies.
If you're lucky, you'll never have to use your renters insurance, but there's a minimal downside to investing in protection each year, even if you don't have much to insure. You never know when an extra $500 will come in handy after you lose an entire refrigerator and freezer full of food due to a week-long power outage!
Sign up for MilitaryByOwner's email list below and stay up to date with all the latest information for your military life!