Celebrate Back to School with a Girlfriend Getaway!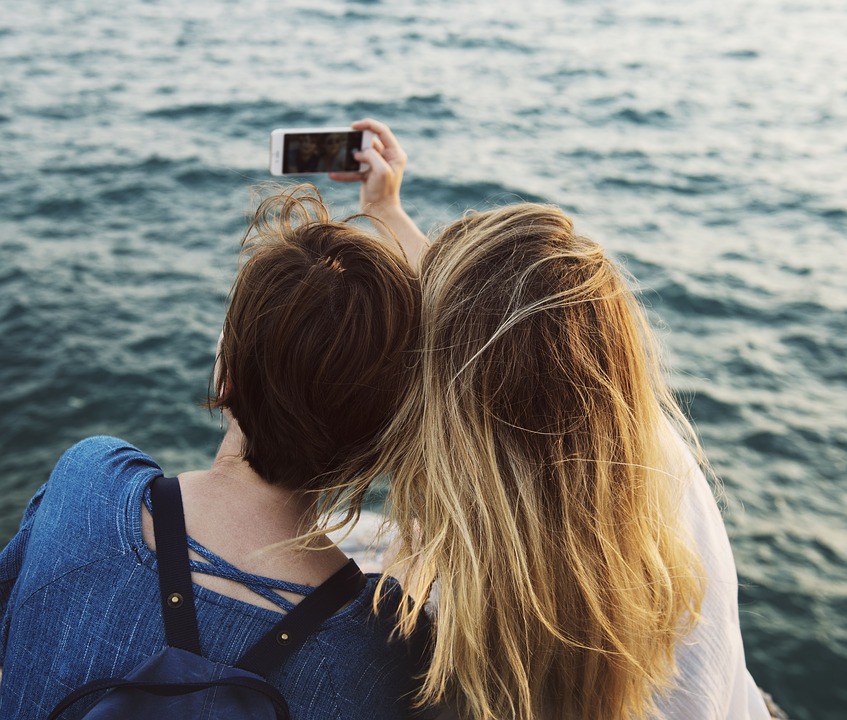 What's the best way to celebrate back-to-school season?
A quick and easy trip with your girlfriends to relax and recharge before the school year ahead!
Those school lunches and PTA meetings aren't going to tend to themselves! Plus, as the school year leads to the holidays, free time, energy, and cash begin to wane. A last-minute trip might be the only time you get to see your friends until the New Year. Gather your ladies, pick a weekend, and get going. Yes, there will be some juggling of kids and pets and even some financial restrictions, but it's worth it. Always take the trip!
One of my favorite quotes from adventurer and writer, Tim Cahill, regularly tips my worry scale toward departure: "A journey is best measured in Friends, rather than miles." The nature of last-minute friends' trips summed up in one simple sentence.
With so many limitations, especially as a military spouse, how can a girls' getaway weekend ever get planned? Start with these suggestions and something will fall together, even if it's a hotel in the city that you all live in. At least you can chat and eat dinner together without interruption.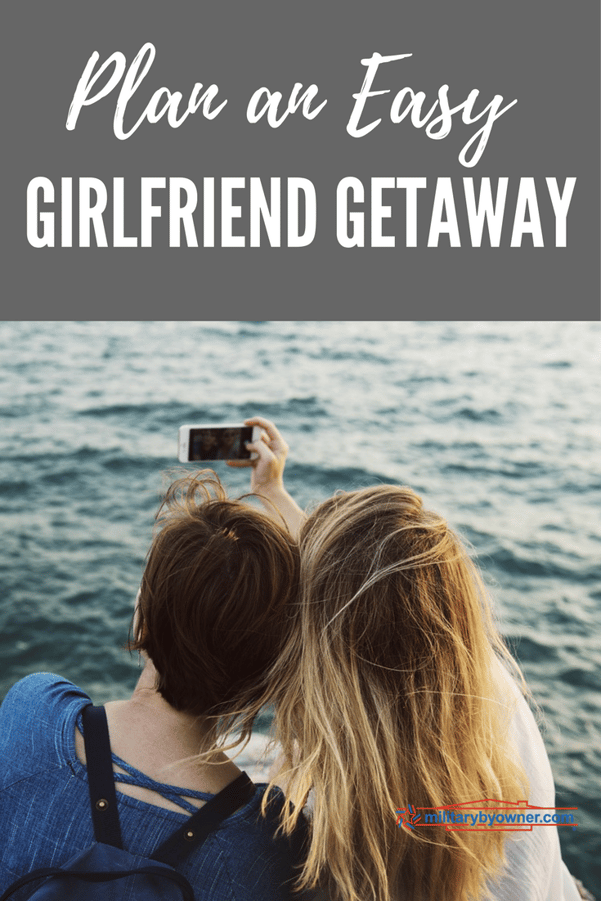 Get There!
Simply Google "girls' getaway" and whatever city your hearts desire. It's a common query, and lots of hits will pop up. Take a look at the list TripAdvisor curated. You'll often find the same types of compilations include the biggies like L.A. or New York City, but also smaller of-the-moment cities such as Austin and Charleston. There are even trips according to Zodiac signs! They're all popular for a reason; just pick one that is easy access for the group.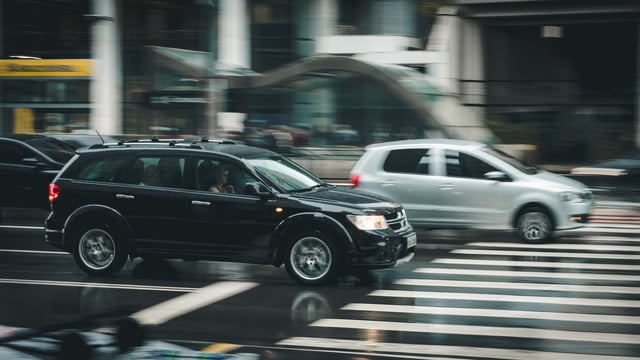 "Easy access" might mean within driving distance, which is great because time in the car is best spent catching up and reminiscing about the old days or past fun events. Creating a playlist that each group member relates to leads to dances-offs from the front and back seats. Don't forget to pack road food, best found at gas stations along the way.
Easy access might also mean free! Check the group's hotel, airline, and credit card points. There just might be a free or super cheap vacation in the mix. Also inventory who's connected to who: in-laws with mountain cabins or time shares, military members with connections to government rates or Armed Forces Vacation Club. Somebody's gotta be willing to share their good fortune, even if it's just scoring the best seat at a swanky restaurant because you know the hostess there.
Searching for events you all enjoy together like shopping for antiques or attending concerts can also pinpoint a city that's new to you.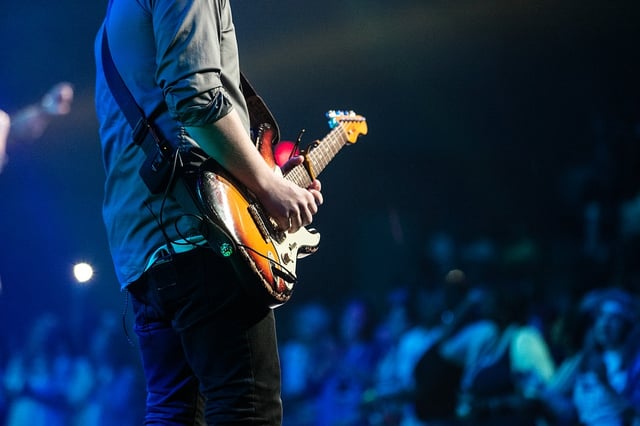 Where to Stay
If time is of the essence and details aren't your strong suit, try an all-inclusive weekend near home. There's a lot more out there than just Sandals and Club Med. Many are very affordable, especially in shoulder seasons like September, October, and November. Budget airlines like Jet Blue and Southwest both offer pre-determined friend vacation itineraries.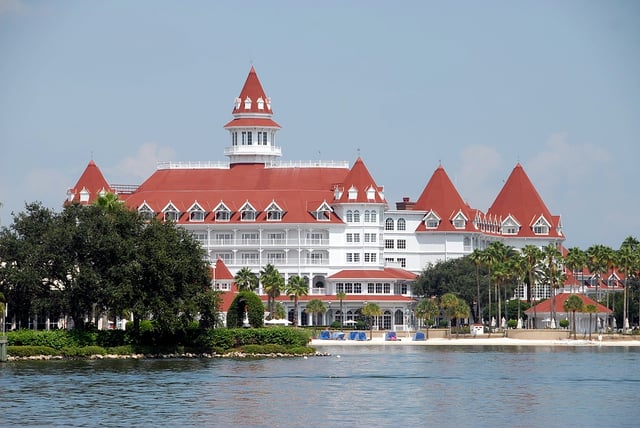 For the most adventurous of girlfriends, give Hotel Tonight a try. The app connects users with rooms that major hotel chains release the day of arrival at reduced prices. It's a bit of a gamble, but you can see what cities are available and score amazing deals at properties you probably couldn't afford without the discount. Hotel Tonight's website says, "We make it remarkably easy to book great hotels at amazing last-minute rates on your mobile device, for tonight, tomorrow and next week.
Trips for Another Weekend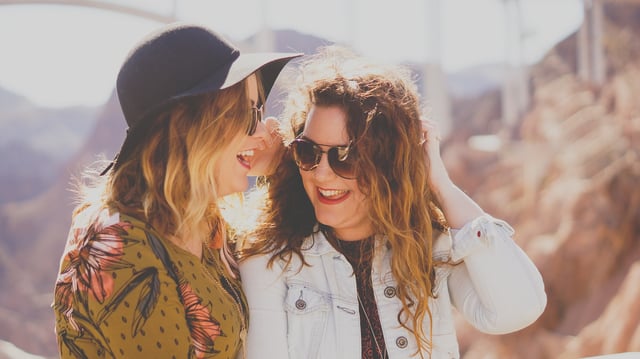 Okay, so last minute trips don't always work out even with the best intentions. So, get each lady on the phone with calendar and pick a future date, and then hold it sacred. No excuses!
A couple of pointers for when time is on your side:
Really look into a travel agent that specializes in women's only travel. She'll certainly have a few ideas in mind for a relaxing or activity-filled trip to suit everyone.
Tuck away travel brand's loyalty points that might make a trip more accessible.
If someone is Pinterest savvy, start a board of the next girls' trip destination to share. Everyone can add activities or restaurants they'd like to try. Plus, it's a great way to daydream at work.
Register for mobile-to-mobile payments. Major banking institutions such as Bank of America and Wells Fargo are backing third party companies like Zelle to make free mobile-to-mobile money transfers. This makes paying for any hotels and other vacation costs easy-- just send your friends your portion of the money owed.
Depending on how tight the group is, consider starting a collective savings account for a future trip. Determine a deposit schedule everyone can agree on and watch the final tally add up.
Online travel resources are some of the top producing and profitable companies in the tourism industry. Some are geared for cost cutting, and some are for planning trips of a lifetime. What this means to you is–there really isn't an excuse not to stay in touch and reconnect with friends either for a quick getaway or for an extravagant celebration.