Common Mistakes that First-Time Home Buyers Make
Congratulations! You've decided it's time to make the leap and buy your first home. But maybe during all of your househunting online, you're beginning to realize that buying a house can be as scary as it is exciting.
Before you start mapping out paint colors, envisioning your backyard barbecues while you sip a cold one on your back porch, or picturing the cute little nook where you'll place that upcycled table, let's take a look at some common errors that first time home buyers make.
Common First-Time Home Buyer Mistakes
1) Not having a realistic budget.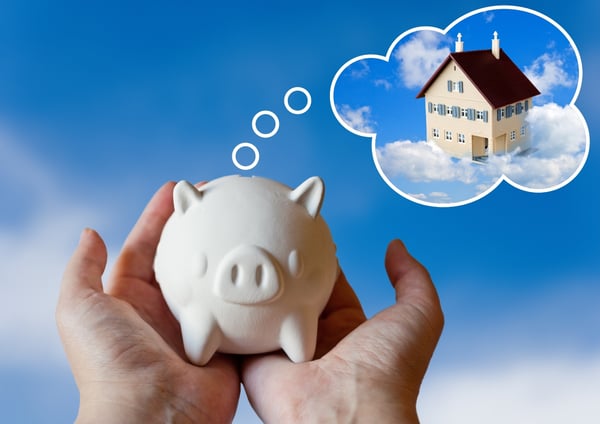 Find out what you can realistically afford before you start hitting open houses. A simple Google search will bring up several options for online mortgage calculators to help you determine this.
Also, every listing on MilitaryByOwner includes a BAH and mortgage calculator, so you can easily see if a particular home is in your price range or not.
RELATED: Home Ownership and Military Life
2) Not correcting credit report issues.
Get a free credit report at AnnualCreditReport.com, and then take time to correct any discrepancies. Be sure to complete this step before applying for loan pre-approval or pre-qualification.
Our recent expert guest post by Kate Horrell, Preparing Your Finances for Buying a Home, outlines this more completely.
3) Not comparing mortgages.
You may not realize that you can shop around for lenders. While it can be a gigantic pain to have to research and submit documents, taking the time to compare rates, fees, and loan terms before landing on the best option can help you save money in the long run.
Some states offer grants to help with first time home buyer down payments or closing costs. FHA and VA loans usually have a more streamlined process as well.
Start with this helpful information:
Pay attention to how responsive the lender is to your questions, as this can portend what's ahead. And consider whether you'll use a local lender or one more nationally known. Learn more about comparing these options in our recent post, Home Financing: Is it Better to Use a Local or National Lender?
4) Leading with emotions.
Falling in love with a home at first sight can cause you to throw all your previous caution out the window. Stick to the list of must-have's you've outlined as priorities. Remember: location, lot size, school district, and neighborhood are not things you can change about a property, no matter how much curb appeal the house has right now.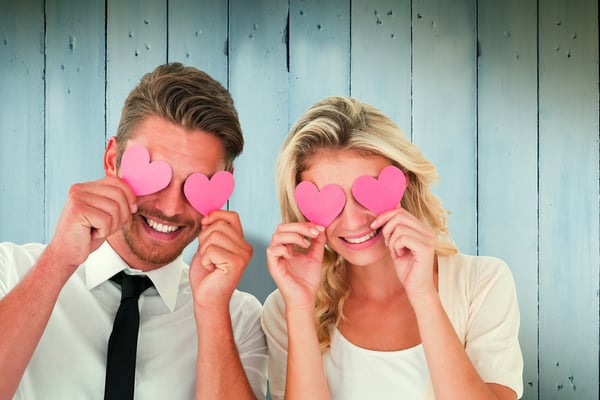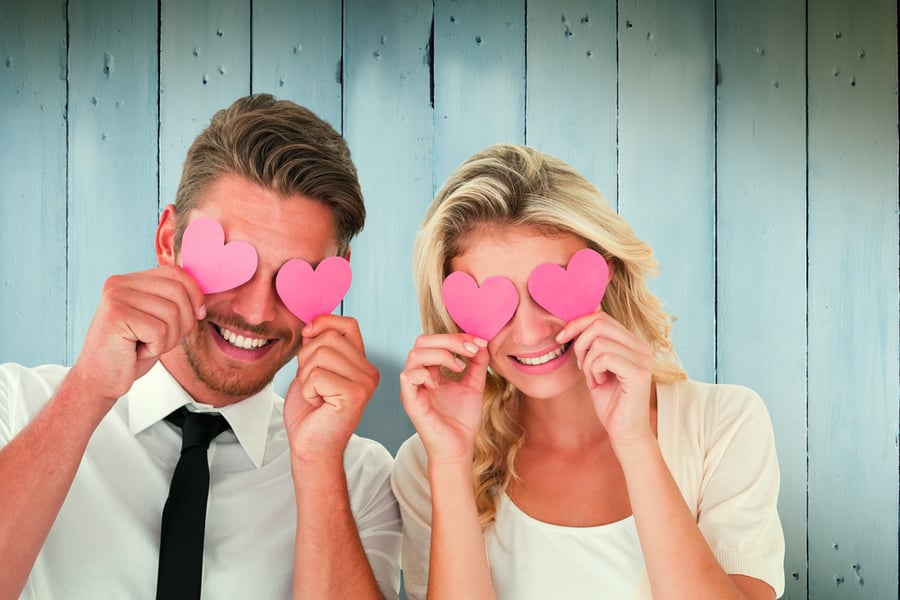 Even though we've all been enthralled with the myriad HGTV home makeover shows, it can be easy to forget that cosmetic issues such as ugly counters, weird paint or carpeting, or an unkempt yard are things you can overlook to see the real "bones" of the place. As noted in our post, Avoid These Emotional Mistakes When Buying a Home:
What can you compromise on? Are you guilty of having champagne taste on a beer budget? Some of us have visions of chef-inspired kitchens complete with farmhouse sinks and white cabinets, unique loft spaces, or living rooms that somehow marry industrial and vintage designs a la "Fixer Upper" style, when the reality is that what we can actually afford is more along the lines of builder grade cabinets and a more modest neighborhood. Compromise on what you can to get the benefits that are most important to you, like an easy commute or good schools for your kids.
5) Making big financial changes, purchases, or applying for credit during the home buying process.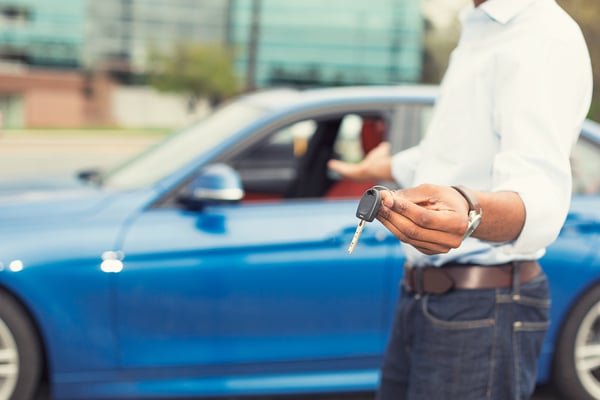 This is not the time for big financial changes like leaving your job, buying a car, or racking up credit card debt. Any large financial changes you make when you're about to buy a house could draw questions from your lender and even halt the process. Keep your financial life steady during this time!
6) Waiving the inspection.
We've mentioned this numerous times, because it's important. Don't do this! While you may be tempted to skimp in this area to save some money, the possible bad side of skipping a home inspection cannot be overstated. Spending a few hundred dollars up front can save you thousands later in possible repairs.
Make your offer contingent on the house passing inspection. If any problems are found during the inspection, this can be used in negotiations by either having the seller repair the issues or settling on a lower price. In addition, military and veteran homebuyers will need the property to pass the Minimum Property Requirements (MPR) for VA Loan approval . Both the MPR and home inspection are important, and separate processes.
7) Underestimating the costs of owning a home.
Aside from monthly mortgage payments, there some hidden costs to consider: closing costs, property insurance, property taxes, homeowners' association dues, utilities, and maintenance and upkeep. If you've take on a true fixer-upper, be realistic about how much time and money you'll need to set aside.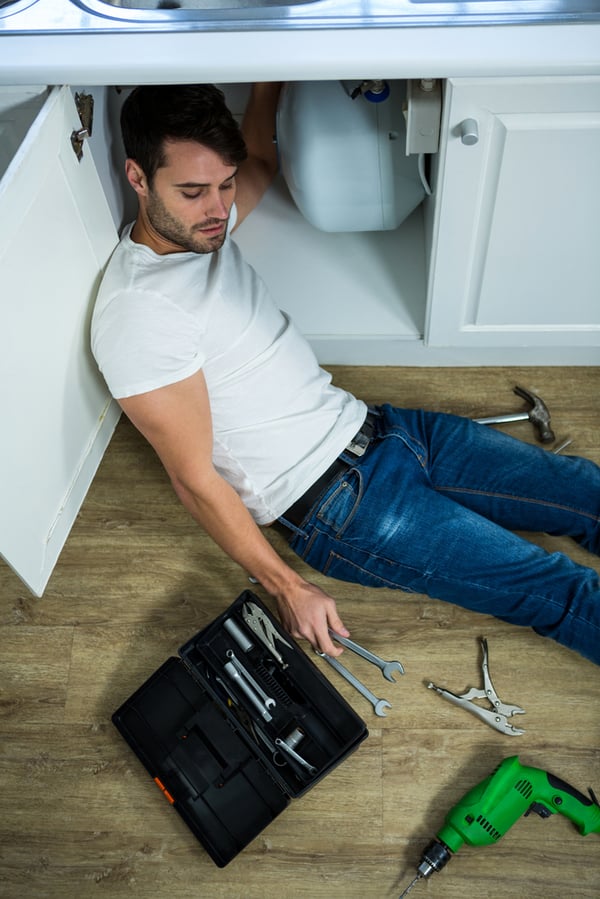 Estimate about 1% of the value of your home to spend on upkeep each year. Even if in a given year you don't spend that much, you'll want to set it aside for big ticket items later, like replacing or repairing a roof.
Wondering how much to add to your maintenance budget? Porch.com has broken costs down by state to help you estimate your yearly spending on home maintenance.
1) Establish a long-term goal.
Will you live in the home for years? Start a family? Move and turn the home into a rental property? Thinking five or ten years ahead will help you with this step.
2) Like, don't love.
Like a house just enough to walk away if something falls through during the process!
3) Set a proper budget.
Be realistic with your income, current expenses, and debt. Factor in ongoing maintenance, a down payment, and whether you'll turn this property into a rental down the road at some point.
4) Know your home financing options.
After making sure your credit is in order, start researching types of loans and what would be the best fit for your situation. See more in our article, Understanding Different Types of Home Loans.
5) Be patient!
The right home is out there, just waiting for you!
Find more househunting tips: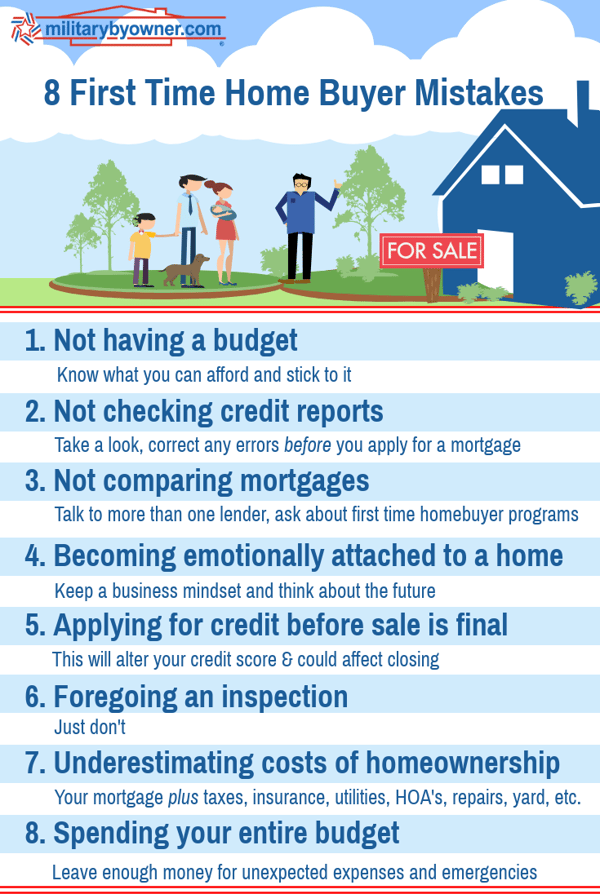 Like this image? Share it on your site! Copy and paste the text in the box below: