Get to Know NAS Whidbey Island, Washington
Within the talk amongst the military branches, there seems to be a consensus that the Navy may have the longest list of enviable duty stations. And for many Navy families, Naval Air Station Whidbey Island is one of their favorite PCS destinations.
Families tend to settle on surrounding base housing and within the towns of Oak Harbor, Coupville, Fidalgo Island, and Anacortes. Situated near breathtaking views, Whidbey has much to offer, but it has the excellent location to be near large cities like Seattle for even more sightseeing.
The Whidbey Camino Islands Tourism page has the motto, "The Shortest Distance to Far Away," which sums up beautifully the ideal combination of local attractions and people who make the area seem worlds away from typical military life.
Artisanal food and drink outposts are just a few miles down the road from Whidbey. There are a multitude of breweries, distilleries, and wineries ready to showcase the products produced from the surrounding landscape.The area is also well known for outstanding seafood, fresh produce, and locally sourced chocolates.
Everyone who has spent time at Whidbey and the surrounding area is quick to mention the abundance of natural wonders.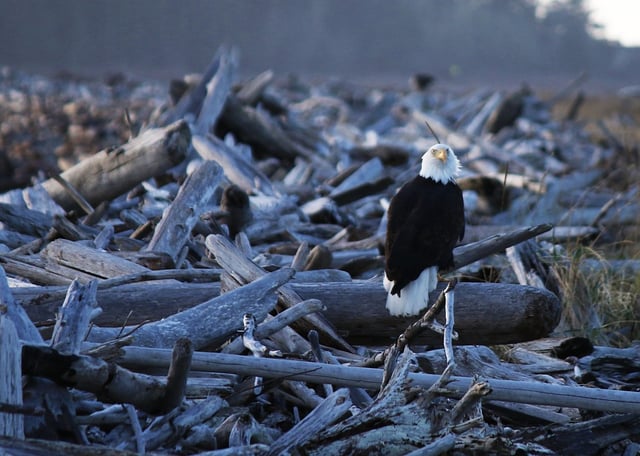 Within the island's reach, there are 8 state parks and numerous local and county parks. This means planned trips and activities must go on regardless of the weather to make the most of your PCS time on the island!
Local favorites include:
Deception Pass
Fort Casey State Park
Mukilteo Lighthouse Park
Lavender Wind Farm
Fort Ebey
Dugualla Bay Farms
Preparing for the notorious Pacific Northwest dampness is a must.
Connecting with the locals is a great way to get the low down on the best brands and essential gear. Once you've shopped for the proper outdoor attire, make great use of the multitude of rentals at the NAS Whidbey Island Moral, Welfare & Recreation (MWR) Programs. Canadian and Alaskan excursion options are always available.
The entire west coast of Washington is an outdoorsman's paradise, but what if you need a break to get some shopping done and appreciate the big city lights?
Seattle is about 80 miles north of Whidbey. Easily done in a day or a fun overnight, the hustle and bustle of the caffeine frenzied city might be just what you need for a change of gorgeous, but different, scenery.
Of course tourists as well as locals, flock to the landmark Space Needle and the exciting Pike Place Market, but other fun options are waiting to be explored. With kids in tow, the Museum of Pop Culture (MoPOP, formerly known as the EMP Museum), is a unique experience. Microsoft co-founder, Paul Allen, established the museum to house a collection of pop culture references of all types of media.
Although there is much to see and do in Seattle, here are a few more points of interest:
The 107-year-old market where the original Starbucks store opened
Monorail
International Fountain Mall, a spray water park
Downtown, the flagship Nordstrom store remains open
Whidbey Island is going to be one of those PCS places that you'll need to keep a running list of things to do before the time comes to move again, especially if you're a first-timer in Washington. With so many choices of what to see and experience, its best to grab your rain gear quickly and set out for a Pacific Northwest adventure.
Because Whidbey Island is a popular Navy Air Station, MilitaryByOwner has plenty of housing options to choose from, both for sale and for rent.
Main image via Flickr Pascal Walschots.