Enjoy Outdoor Living with Homes For Sale and Rent Near NAS Pensacola
Right now, military families are looking for increased comfort and additional ways to capture quality time at home, because we're all spending more time in the company of our closest family members. Buyers and renters are searching for the added bonus of usable outdoor amenities that expand living space and cure boredom.
This week, we're headed down south to Naval Air Station Pensacola, Florida, to showcase properties that have a little extra in the way of outdoor fun for this edition of MilitaryByOwner's Homes of the Week.
Enjoy Outdoor Living with These Homes Near NAS Pensacola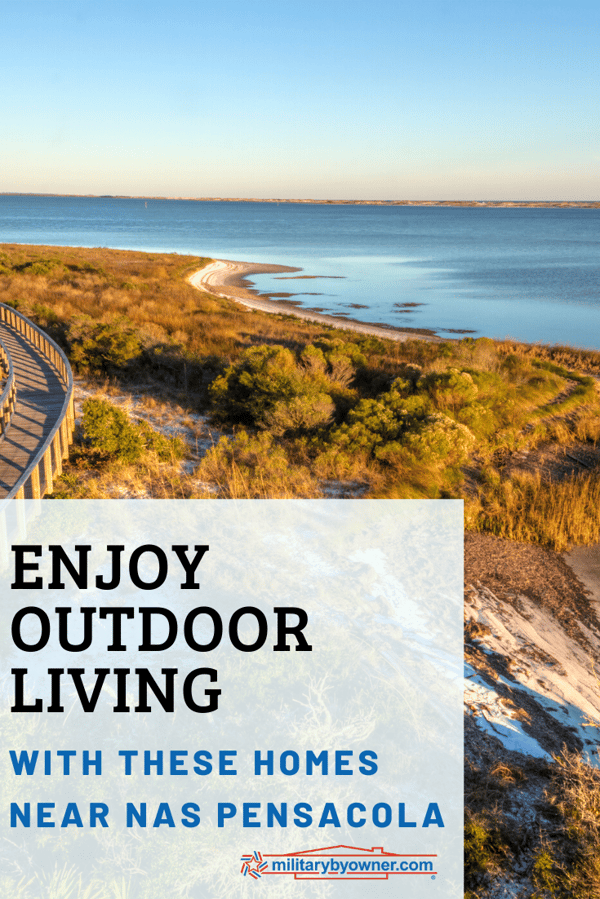 Waterside Adventures Await at this Navarre Home!
7121 Wells Avenue - Navarre, FL
MilitaryByOwner Listing MBO1447733
For Sale: $575,000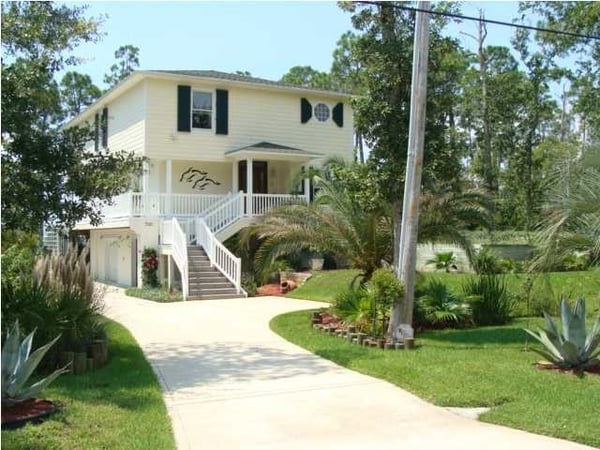 Now is the time to try waterfront living on East Bay. The exterior of the home provides the quintessential seaside vibe, including a charming wraparound porch on the first floor—the perfect place to take in the scenery and enjoy a quiet evening. For an extra touch of luxury, a hot tub is waiting with sweeping views of the property. Wait patiently, and you'll notice eagles, osprey, blue herons, pelicans, and dolphins.
Out back, a long boardwalk leads to the main boat dock complete with stainless steel shaft boat lift, and a Yamaha LS2000 boat for sale to enjoy the full waterside experience. If fishing is more your speed, you'll have plenty of luck dockside luring in multiple species of local fish.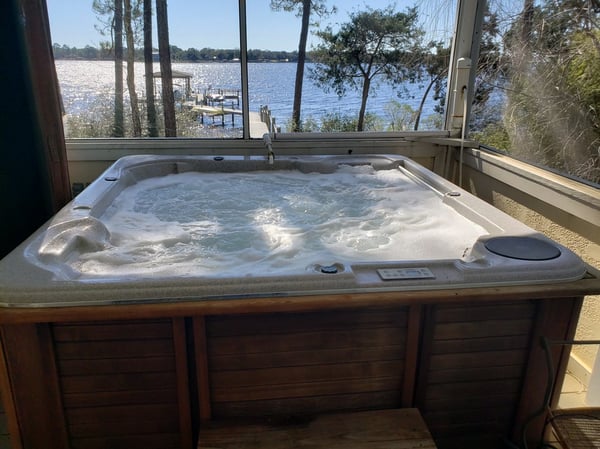 Inside, new features include a refrigerator, garbage disposal, and water heater. The master bedroom is well appointed with two large closets and a balcony overlooking the bay. There is also potential to configure a second master suite with the use of a tucked away pocket door. For safety precautions, the home is outfitted with hurricane force compliant shutters and basement walls.
Family Time Equals a Screened Back Porch and Fire Pit
2095 Bahama Drive - Navarre, FL
MilitaryByOwner Listing MBO1451321
Rent: $2,400/month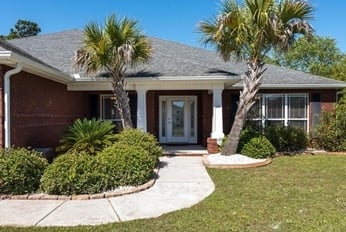 This comfortable Navarre home includes outdoor space that can be used all year round. The screened back porch has an outdoor fan and custom shades that protect friends and family from the elements and insects.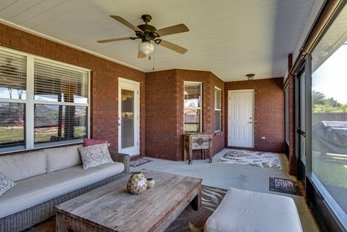 When the weather turns cooler, an expansive fire pit allows for intimate gatherings with s'mores for dessert. Overall, the well-manicured, half acre, fenced-in yard has plenty of room for kids to play and explore.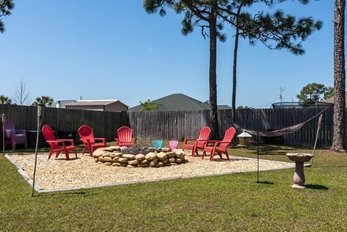 Open concept living is highlighted by plenty of light streaming through abundant windows. The kitchen offers so much of what renters are looking for: extra seating at the kitchen island, abundant counter space, granite counter tops, breakfast nook, and stainless steels appliances.
Amenities included with the property include access to indoor and outdoor swimming pools, a gym, dock, recreational area and clubhouse.
Slowly, but surely, PCS is heating up and properties with bonuses such as swimming pools and waterfront access will go quickly. If you'd like to see more properties around NAS Pensacola, check out these homes for sale and rent in Gulf Breeze and Navarre.