How Both Home Sellers AND Buyers Benefit from Home Staging
The concept of home staging is one that home sellers are aware of, but don't necessarily dig into, believing that staging is too expensive or not intended for a property like their own. Home buyers consider home staging even less than sellers because they think it doesn't impact their purchase at all.
Home staging is a powerful technique that truly benefits both the seller and buyer in several ways. Staging is often confused with home decorating, but when done correctly, it provides an extra boost of marketing power for sellers as well as multiple convenience factors for home buyers.
How Home Staging Benefits Home Sellers And Buyers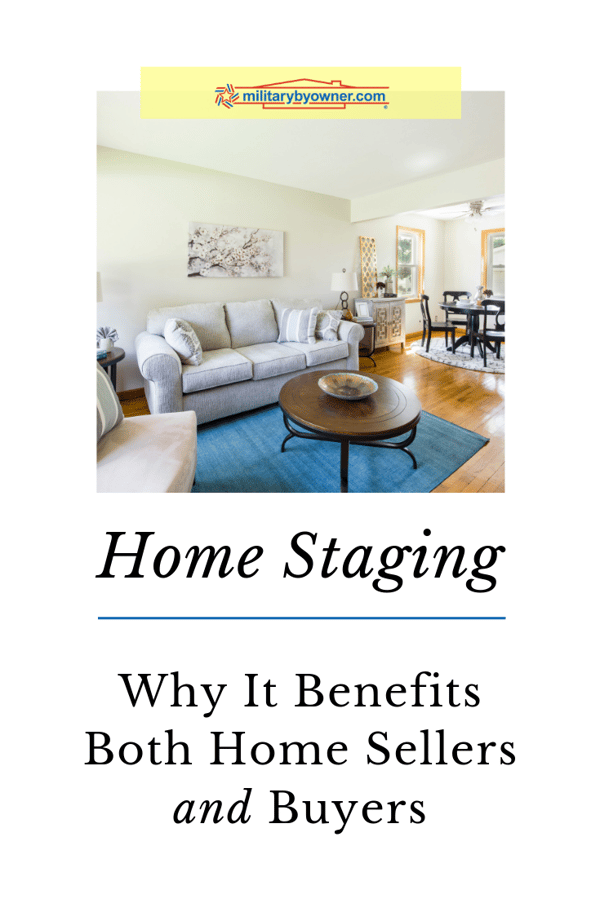 How Home Buyers Benefit from Home Staging
At first thought, the home staging industry seems to be in business to specifically earn the seller the most money for their property. Although staging does increase the sale price, home buyers also have a lot to gain from purchasing a staged home. Take a look.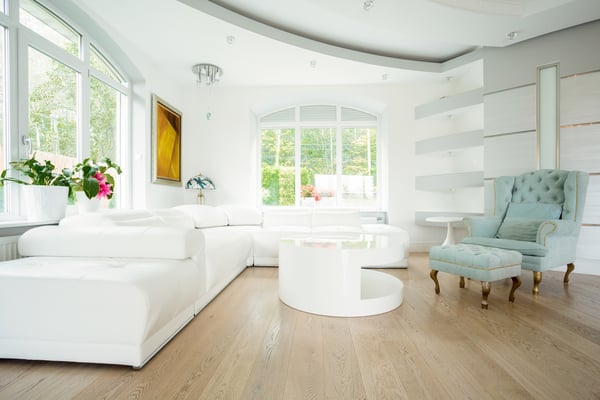 The Home Is Move-In Ready
The term "move-in ready" is a multi-layered concept. Not only does it imply no major renovations of the house are necessary, but it also suggests buyers may simply unpack and enjoy. For buyers who may have peaked financially during the sale process, the prospect of a home that was staged offers the perk of move-in ready condition without the extra costs beyond the bottom line of the sales contract.
A thorough staging process tackles many of the small projects a new owner frequently tries to avoid or waives off until a more convenient time. From nuisance items such as a leaky faucets to decorating overhauls that include the addition of neutral paint throughout and new hardwood flooring, many handyman and DIY projects are completed during the staging process, saving the buyer time and aggravation.
Buyers who have a difficult timeline and prefer to avoid the back and forth of concession negotiations or who'd rather pay for updates as part of the sale are more willing to offer asking price, and more. The term move-in ready also takes into account the outside curb appeal. The appearance of a well maintained home extends to buyers some peace of mind regarding the proper care of the house in the past.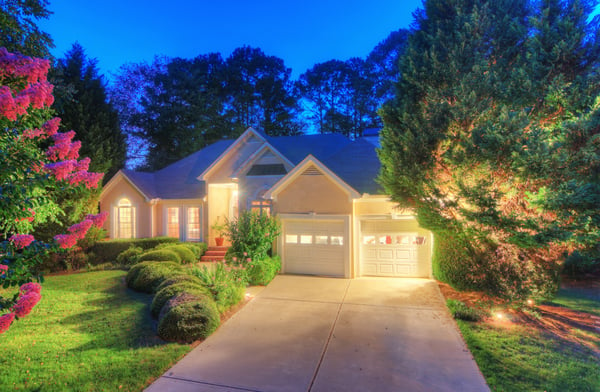 Remember, a buyer's agent is working hard to meet the needs of their client. The National Association of Realtors' 2019 Home Staging Profile notes that 83 percent of buyers' agents reported their clients were more inclined to visualize a house for sale as their own if it was staged. The profile also verifies buyers' agents are more likely to request showings of staged homes vs. non-staged homes.
It's not uncommon for a buyer to be intimidated by a vacant home. The thought of furnishing a new, empty house is overwhelming. Carefully placing furniture to achieve the perfect traffic flow or accenting the best features of the house isn't a skill that comes naturally to the majority of home shoppers.
Professional stagers outfit empty spaces to attract buyers who prefer the guidance. Staging simply showcases the potential the house already has. This concept also holds true for a home that is furnished. Skilled stagers show off the best features with existing furniture and decor. Something as simple as highlighting a fireplace in December could seal the deal for a buyer.
How Home Sellers Benefit from Home Staging
It's no secret that home sellers hope to sell their property as quickly as possible, and at the highest price point. The home staging industry has proven time and time again that it is one of the most efficient strategies to include in an overall marketing campaign to sell homes faster and for more money. Military home sellers who need a quick selling process due to a PCS find staging helpful in attracting larger buying pools in less time. Start with the tips in our post, Learn the Secrets Home Stagers Use to Draw Buyers In.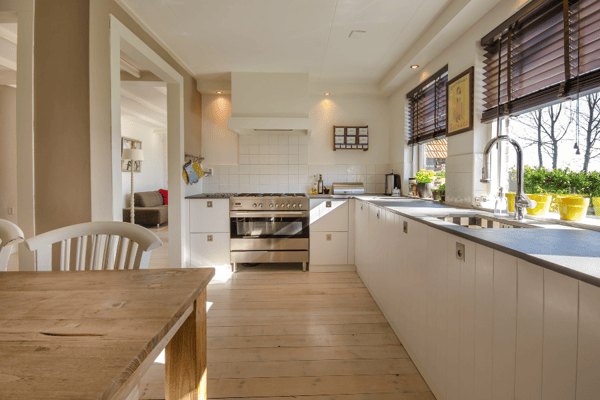 For sellers unfamiliar with the benefits of home staging, the investment may not seem affordable. Consider this statistic. In 2019, the median dollar value spent on home staging was $400. This is a bargain when the possibility of earning thousands more through home staging exists. But for sellers who need further convincing, here are more examples of how sellers benefit from home staging.
Do You Need to Stage Your Home Before Selling?
Appearance Is Everything
The NAR profile says, "a median of 20 percent of respondents stated that buyers were disappointed by how homes looked compared to homes they saw on TV Shows." This statistic reveals more than just the amount of disappointed buyers; it points to the high level of expectations sellers are required to meet in order to satisfy buyers who expect TV magic in each home they tour.
A well-staged home provides a large portion of the required marketing for a listed house, not only in preparation for traditional walk-through showings, but because staged homes photograph far better than those without the extra polish that staging provides.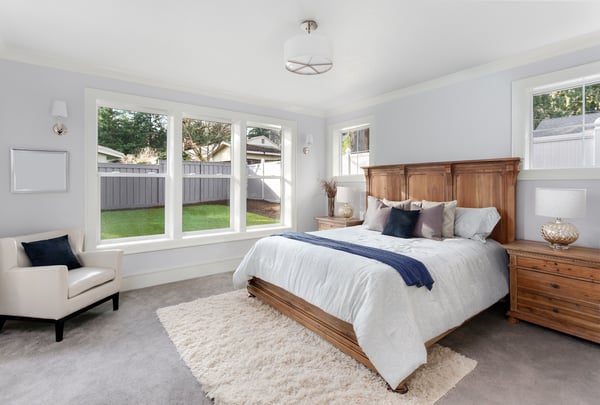 The home photos are showcased in print, but more importantly, online--which of course is the number one way buyers begin shopping for a new home. The first impression of "wow" photos is crucial because online shoppers have fleeting attention spans when it comes to a so-so appearing house. A staged home makes an impression buyers don't forget.
Check out the feedback given directly from buyers' agents.
Although intended to attract buyers visually, home staging also helps the property maintain its overall value when it's time for the appraisal. By singling out the maintenance and updates needed and addressing the concerns, sellers improve, or at minimum, preserve the appraisal value.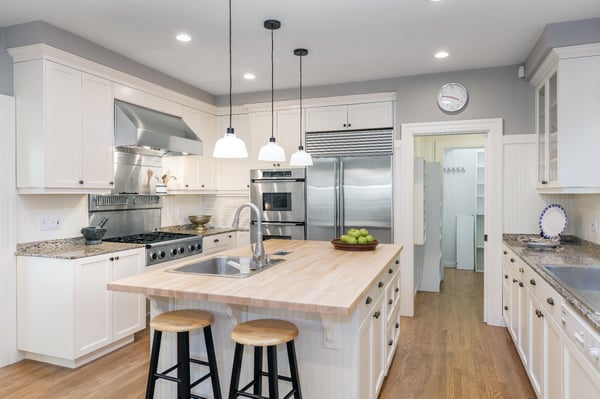 An investment into home staging services saves sellers time and money. Take note: Staged homes spend 73 percent less time on the market and regularly sell for more money in comparison to non-staged homes.
Less time spent on market reduces the need for price reductions and the burden of carrying costs (mortgage payment, taxes and insurance, utilities, maintenance and repair.)
Types of Staging
Home staging is not a one size fits all industry. There are basic tenets of staging such as deep cleaning, decluttering, and neutralizing, but each property should be evaluated to implement the optimal version of staging to move the house off the market.
Most owners are involved with the initial phases of staging, as it saves time and money. Preparing the home by storing unnecessary furniture and an abundance of personal items is a strong start. Smaller DIY projects like drywall repair or landscaping also take top positions on the to-do list.
With a clean slate, a stager can transform the house into one that attracts a multitude of buyers, not just the ones with tastes similar to your aesthetics. Staged homes bring in much more foot traffic than house homes without, likely because they've been expertly photographed and launched online!
Home staging services vary from a simple consultation that compiles ideas and suggestions to reach your property's maximum potential, to full service offerings that include rented furniture and a detailed plan to emphasis the best features of the house.
It's important for home owners who work with a stager to honestly answer the questions asked about their budget and time commitment to the process. After the discussion, the stager will suggest the level of services best suited to the seller's needs. Take a look at some common home staging options.
Consultation and Assessment. A stager walks through the home and provides the owner with feedback regarding issues that need to be addressed. The basics (cleaning) and more advanced staging techniques (paint colors and finishes) are typically included in the report, but more in-depth information can be negotiated.
Targeted Staging. This type of staging provides a strong impact if attention is needed in a specific room. The most commonly staged rooms are living and sleeping spaces, and the kitchen, so targeted staging could drastically improve one of these important selling features. Styling and potentially renting decorating items are part of the process.
Full Service Staging. Although likely the most expensive service, this option showers the most attention on a property, potentially reinvigorating a house in need of serious staging care. Full service home stagers are brought in to manage a very outdated home or one decorated with very specific aesthetics that very few buyers can see beyond. Vacant homes are often treated with full service.
Virtual Staging. This type of staging creates images from photographs of a home that supply buyers with opportunities to envision what the rooms would look like in the future. The house is not actually changed, but the renderings supply the imagination for buyers who desire professional guidance. Virtual staging is mostly used in vacant homes, but is sometimes used for occupied homes.
In some housing markets, home staging isn't a luxury or a choice. Part of a real estate agent's job is help the owner make that decision. Today, many agents have the experience and training to handle the staging themselves, but may also choose to contract with professional home stager. Learn more in our post, Get Your Home Open House Ready and Staged on a Budget.
Home buyers and sellers each benefit from a home stager's skills in multiple ways. A professional who dedicates their time to the art and science of home staging and pays attention to detail enhances the home product. The finished and staged home entices buyers, which in turn, pleases sellers.
Stagers also provide the intangibles that come with working in an industry based on relationships. They know quality contractors, painters, wholesalers, and a collection of vendors who have competitive pricing.
Need more information about the home buying and selling process? Head over and read other posts on MilitaryByOwner's blog. It's packed with real estate topics that cover buyers' and sellers' common questions.