Is a Beach Home Part of Your Military Retirement Dream?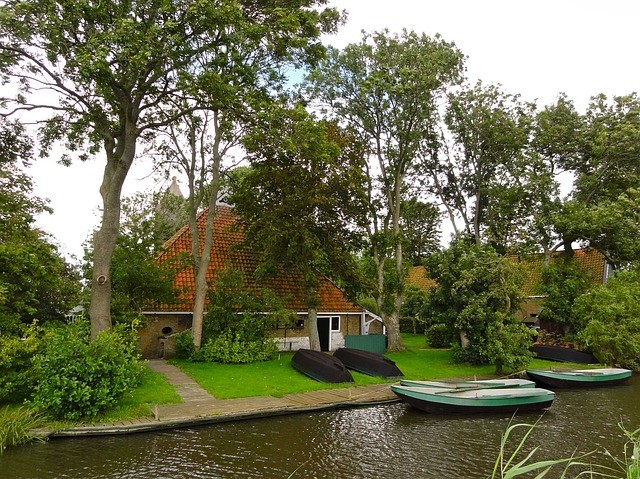 MilitaryByOwner recently reached out to readers to hear about their dream military retirement option. Seems from the responses, we're all headed to the beach! Interestingly, many of you will be arriving there in an RV, but we'll let MBO writer, Mary Ann Eckberg tackle that fun transportation in a later entry.
Beach living is easy peasy, right? It must be. There are several shows on HGTV, Hawaii Life, Island Life, Beachfront Bargain Hunt, and Lakefront Bargain Hunt, that serve as inspiration for finding waterfront property on the cheap and in luxury style.
I do believe there is a formula for beach retirement success, however. Defining the words "dream" and "beach" is the first order of business. The next step is to figure out how to fund these beach dreams. For this post's purpose, let's focus on the fun parts: beaches and dreams.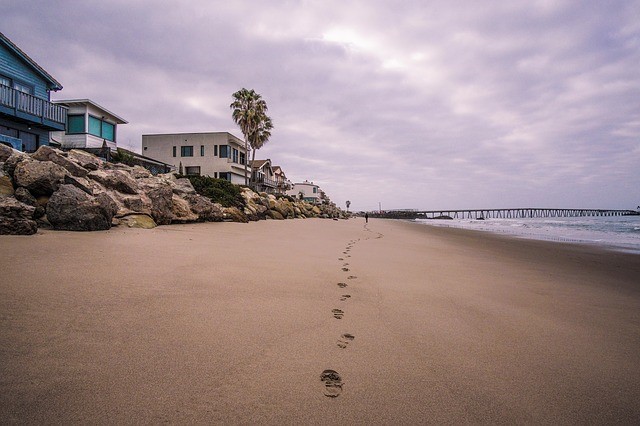 The Beach
It's a mystical place that captures so many of our vacation days and retirement dollars. But what does the "the beach" mean? Everyone has a different point of view, for sure. The most typical scenario people think of entails white sand, warm breezes, and a tasty beverage in hand with backside in a chair, next to the seashore.
But think about this scenario: Monterey, California and Myrtle Beach, South Carolina are both beachside and heavily populated with retirees, but there are a lot of differences between the two. For starters, hurricanes and taxes. South Carolina has more hurricanes, but California has more taxes. Which do you prefer?
Secondly, their beaches and weather are exactly opposite. Near Northern California, Monterey's ocean is really only accessible with a wet suit and you are happiest with a jacket on the beach. Myrtle Beach is hot/warm a good portion of the year and its calm, flat beaches are shockingly plain when compared to the wild cliffs of Monterey.
Don't forget those whose perfect beach offers fly fishing and bass tournaments. Lake and riverside beaches provide yet another version of waterside living for some. Depending on the location, this type of beach living is likely even more attainable financially than a home beside the ocean. Growing up in Michigan, I know those with Great Lake homes would challenge any oceanside retiree to a beach front dwelling duel.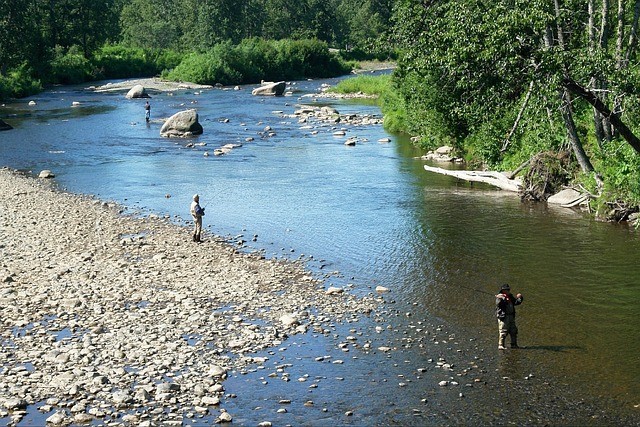 The Dreams
We have a longtime Army friend who sees in his retirement dreams operating a bait shack in Apalachicola. The living quarters would be in the back of the shop and he would drive his RV around when he felt like it.
Side note: MBO's informal poll revealed many people paired RVs and beach living in their retirement years. Who knew?
This sounds like paradise to him. To me, it sounds smelly, dirty, and sweltering, a far cry from what I would like in my retirement years. But this is the point--everyone defines retirement dreams differently.
Some people want peace and quiet, like off the grid Alaska river banks quiet. Many retirees want activities and entertainment like golf, boating, and island hopping in the Caribbean. Others want grandkids crawling all over them in a cozy home on the Intracoastal Waterway.
For the perfect retirement home, beaches and dreams need to be applied to what you and your family deem ideal.
If you happen to be curious as to my thoughts about beach retirement dreams, the truth is I really don't know yet. At this point, many beachy options look appealing to me. My husband's retirement dreams look like a riverside retreat in the mountains of Montana. This is a little quiet and remote for me, lacking both a Target and a Nordstrom, but to each his own. I guess I can visit him there.
A great place to starting crunching numbers for dream beach houses is right here at MilitaryByOwner. After selecting a state and military base, sorting from the Advanced Search heading through "Special Features" and "Waterfront" will lead you to homes available with various options for beach living.