Is a Rental Investment near Fort Meade, Maryland, a Good Idea?
So, you're thinking of buying an investment property near Fort Meade, Maryland? Your instincts are strong because there's plenty of opportunity in the surrounding cities, whether you'd like to buy a house to rent immediately or you're hoping to convert your home into a rental later.
Overall, Fort Meade's location lends itself to plenty of rental income potential, but take note that your perfect house search could take a while in today's extremely competitive seller's market. You'll probably also see interest rates tick up as the year goes on.
Want to learn more about investment properties? Take a look at our post Is a Rental Property the Right Investment for You? for help deciding.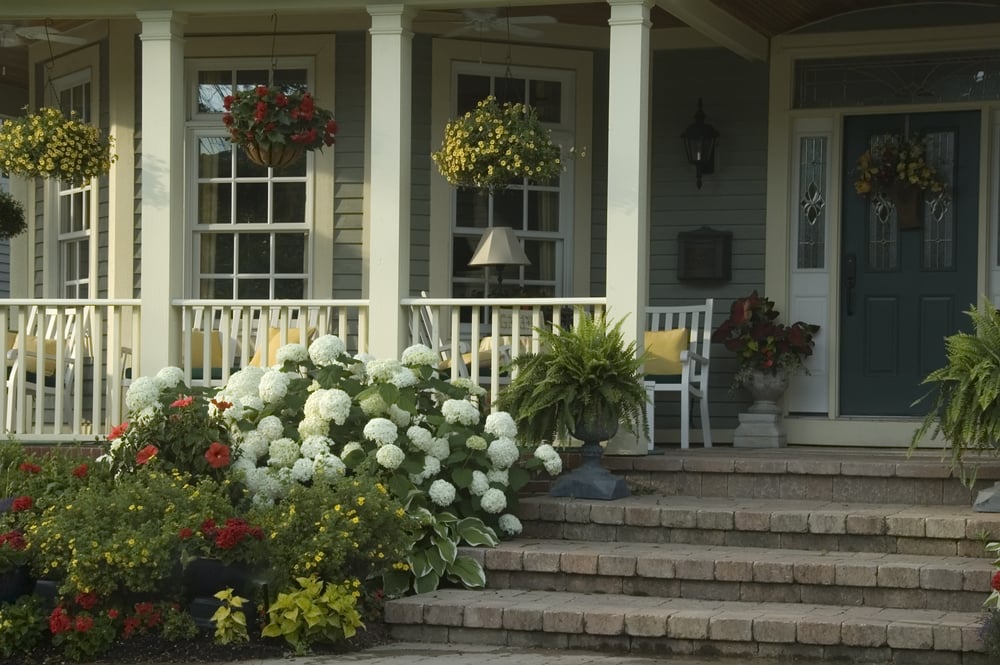 Photo by Shutterstock
Before You Buy a Rental Property near Fort Meade, Maryland
Let's say your finances are impeccable, your savings are flush, and you've crafted a solid operating and exit plan for your Fort Meade rental home. Have you assembled your rental investment property team? This group of professionals is important in normal circumstances, but if you're a long-distance landlord, you'll rely on them even more.
Local real estate agent: They should have rental investment experience and can refer you to the other pros you'll need.
Property management company: To stay sane and profitable, chances are that you'll need a property management company.
Mortgage professional: Find one with experience in rental property financing and VA loans.
Real estate attorney: You need someone specializing in real estate investor experiences.
Insurance agent: Your agent should know how to work with investors and their lenders.
Home inspector: Your real estate agent definitely knows a great home inspector.
Appraiser: They'll help you decide which improvements add value.
Accountant: Numbers are everything in real estate investing. Work with an account well versed in rental

investment strategy

.
Contractor and handyman: You'll need a repair hero during crunch times.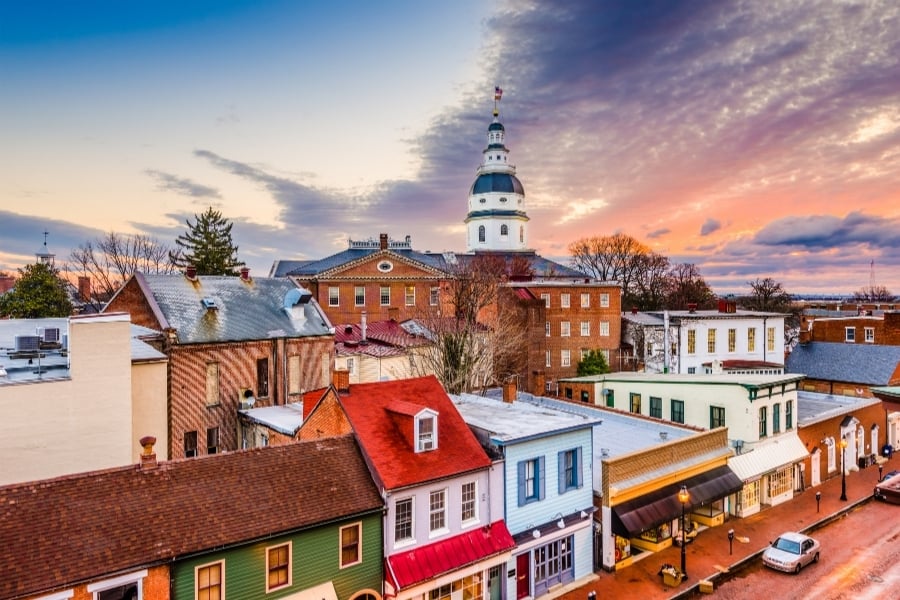 Photo by Shutterstock
Popular Locations to Buy a House near Fort Meade
Around Fort Meade, there's a variety of housing styles, especially townhouses and stand-alone single-family homes. You'll find recent construction options and older homes dating from the 1960s through the 2010s.
Of course, the most-in-demand rentals near Fort Meade have the magic combination of an easy commute to base or other popular employers (it's a high traffic region) and access to great public schools. Maryland constantly ranks high in public education options. These are two reasons why home buyers often look to Anne Arundel County and adjacent Howard County. Prince George's County is also a popular area to consider because property tends to be less expensive, and its overall growth rate continues.
You should also note that, because it's close to Fort Meade and has the urban feel and walkability young professionals love, some buyers look at the city of Baltimore due to trendy areas like Federal Hill and Fells Point.
Anne Arundel County
Howard County
Prince George's County
Each of these counties has pros and cons for investors, including differing property taxes. Take a look at 3 Things to Know About Investment Property Taxes for more information.
---
Are you interested in buying a home near Fort Meade? Here's a move-in ready beauty.
1006 Shadyside Court Annapolis, MD, 21409
3 Bed, 2 Bath (Single Family)

Price: $449,900

MilitaryByOwner Listing MBO1477503
This home in Cape St. Claire, just outside Annapolis, is a perfect location for military members in need of a manageable commute to Fort Meade, the USNA, and NAS Annapolis. Plus, you could bask at several nearby beaches in just minutes or head to the coast in less than two hours—another check in the "Pro" column for future tenants.
Here's more to love about the house's location:
Nearby clubhouse
Paid pool access
Access to the marina and boat ramp
Playground
Zoned for sought-after schools: Broadneck Elementary, Magothy River Middle, and Broadneck High.
As the next owner (and potential landlord), you'll love the recent updates. The house was completely remodeled in 2017. Since then, it's received more updates like a new water heater, A/C condenser and inside evaporator, propane gas logs with 100-gallon tank, and a wooden privacy fence.
Whether you're buying the property for an investment or simply to call it your own, these amenities, plus many more like hardwood floors, updated windows, and loads of upgrades, make for a comfortable family home.
Browse more Fort Meade homes below.
---
Fort Meade's Proximity to Washington, D.C.
In reality, the commute to Washington, D.C. military bases is about 25 miles, but the actual drive time could take hours depending on the day or hour. But, the good news is that this doesn't deter military home renters looking for Fort Meade housing, especially dual servicemembers who bounce around the National Capital Region for multiple assignments. They take advantage of the MARC train station in Odenton, express buses, and other Metro stop solutions at Greenbelt or New Carrollton.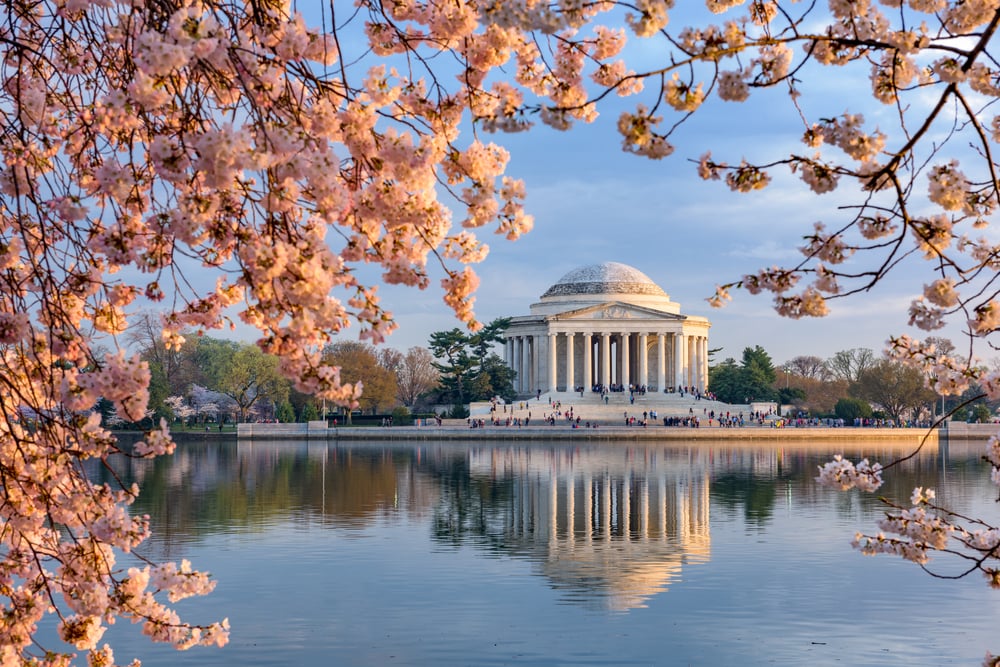 Photo by Shutterstock
Desirable Amenities Around Fort Meade
The Fort Meade area has a wide variety of shopping, entertainment, and dining. Between Columbia, Annapolis, and down south in Bowie, you'll find every national brand and small-town mom and pop stores you could ever hope for. The trick is narrowing down the choices.
Check out some fun family outings near Fort Meade: Take Me Out to the Ball Game Near Fort Meade, Maryland.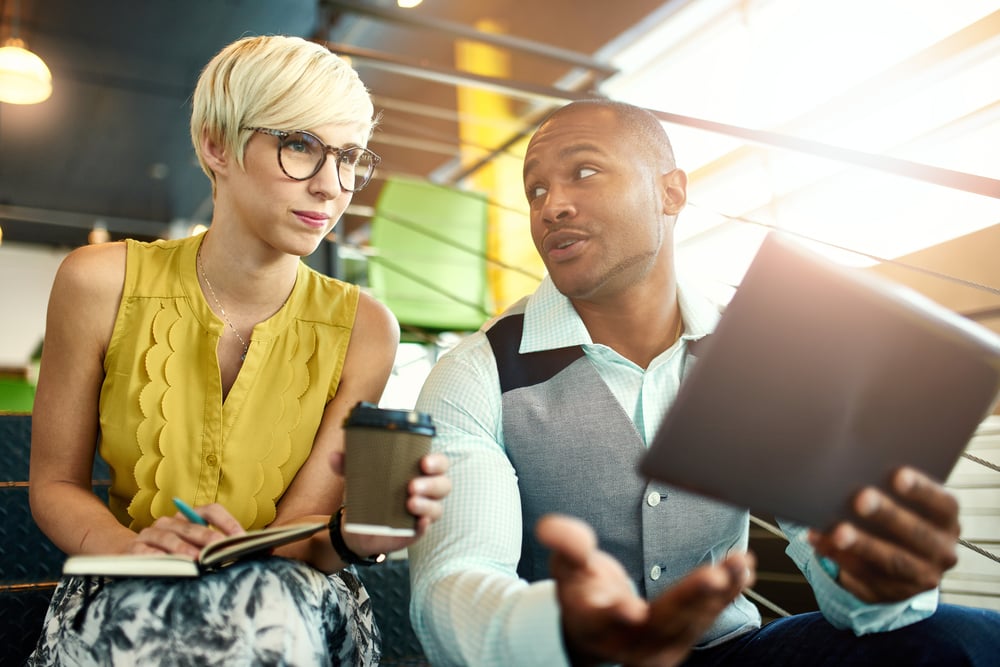 Photo by Shutterstock
Fort Meade Area Income Potential
There's no doubt the government's influence is strong around Fort Meade, which means organizations like the National Security Agency, Defense Information Systems Agency, and Fort Meade itself hire a substantial amount of in-demand professionals. Don't forget that vital government agencies need big-name companies and schools like Lockheed Martin, Boeing, Johns Hopkins, the University of Maryland, and many, many more to support their activities.
After talking with your team of real estate professionals and researching the Fort Meade area, you should have a pretty good feeling if your budget and finances fit the investment property market for the surrounding area.
With a dense military population (and their guaranteed BAH), a solid population of high-income earners, and loads of desirable quality of life features, an investment property near Fort Meade could be an excellent addition to your investment strategy.
Moving to Fort Meade?
Learn more about the greater D.C. area with our free resource!