Is a Rental Property the Right Investment for You?
Let's talk about finances. The term itself doesn't incite joy. We typically talk about it only in relation to paying bills and consider them limiting as they define what we can and can't have.
But when I say, "Let's talk about growing your wealth," the mood changes. When we open the discussion to increasing wealth or investing and what else we can be doing with our money, then we start to get excited. While there are multiple investment opportunities that might be right for you, real estate investments are going to steal the spotlight in our discussion today.
Real estate can be a fantastic investment option. It creates a passive income, it's long-term, and it often carries lower risk than, say, investing in the stock market. You might buy a home to live in and keep it as an investment rental property when you move to another duty station (which we all know will happen) or as a home you'll never live in but only rent out.
Buying a Home to Rent Out Later
Is a rental property the right investment for you?
How do your finances look?
There's no sense in jeopardizing your finances by adding debt to more debt. So if you're thinking about buying a home solely as an investment property (with no intention of living there yourself), then it's probably best to wait until after you've paid off other debt.
Getting your finances in order before jumping into a real estate investment can reduce your financial risk since you can invest with the peace of mind that should something happen or the property sits vacant, you can afford to pay the mortgage. Learn more in Two Pillars of Real Estate Investing While Serving in the Military.
Are you ready to be a landlord?
A huge part of knowing whether or not real estate is a good investment for you is understanding what it means to be a landlord and if you'd make a good one.
As a homeowner renting out your property, you're putting yourself at risk. You're crossing your fingers and praying that the tenant you spent so much time screening cares for your investment and cares for it as such.
Being a good landlord means that you're able to set aside your concern, trust your screening process, and use healthy communication with your tenant to ensure that everything runs smoothly. It also means that you or your property manager are reachable, that you listen to your tenant's concerns and make repairs in a timely manner. And it also means that you give them space.
What to do before you buy an investment property.
Save for a down payment.
While the amount you need for a down payment varies based on which type of loan you choose, it also depends on what you choose to do with the property.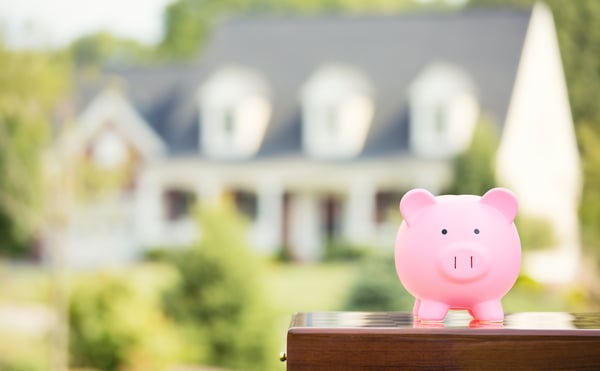 For example, if you plan to live in the home for a few years before renting it out as an investment property, then you can expect to pay the typical, lower down payment. However, if you plan to buy it solely as an investment property, your lender may require that you pay 15-20% down and that number is dependent largely on your credit score.
Lenders believe the risk is higher with an investment property. Since it's a business investment, owners of rental properties may find it easier to walk away when finances get tough than a home that they occupy. Raising the down payment percentage is simply a way for the lender to protect themselves.
Choose a location.
Choosing a rental property location might be as easy as buying a home at your current duty station for some. But for others, making the decision is not that simple. You might not want to invest in real estate if you're living in an expensive area because the financial risk is greater.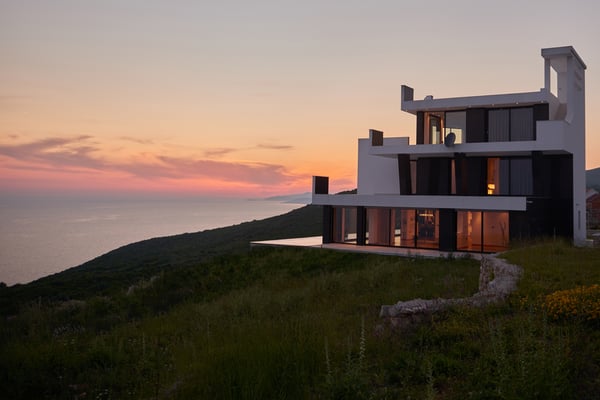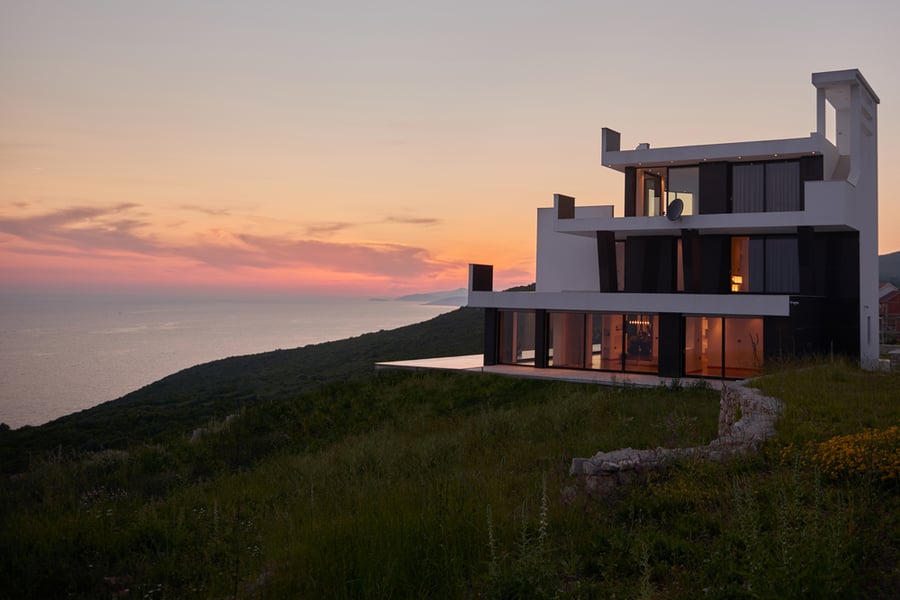 Let's say that you live in Hawaii where the price of a property and the cost of living is famously high. You buy a home while stationed on the island, then receive orders to North Carolina or a duty station in the Midwest. Now, let's say you can't find a renter to fill your Hawaii rental home. You've got a problem because you're now getting paid BAH for your new duty station which is significantly less than it was while you were in Hawaii.
You're probably thinking that, with the tourist and military population in Oahu (or wherever you're considering buying), it's highly unlikely that it would ever sit vacant and you might be right. But, you don't know. Which is all to say that you assume more risk in these types of scenarios.
In order to avoid this, you might look into buying a rental property elsewhere. Consider buying at a former duty station that you know well or back home where you may have friends or family available to help keep an eye on the property.
Learn the law.
If you've ever rented property before, you may already be familiar with the laws protecting tenants. However, it's a good idea to freshen up on the Fair Housing Act, Servicemember Civil Relief Act, and the military clause to make sure that you're compliant with the law in your new role as a landlord.
Fair Housing Act: The U.S. Department of Housing and Urban Developments states that "The Fair Housing Act protects people from discrimination when they are renting or buying a home, getting a mortgage, seeking housing assistance, or engaging in other housing-related activities."
It protects against discrimination of:
Race
Religion
Sex
National Origin
Familial Status
Disability
The Servicemembers Civil Relief Act: Reading it in its entirety can be overwhelming, so let's hone in on how to relates specifically to housing. In Everything Renters and Landlords Should Know About the SCRA and the Military Clause, we learn that "the SCRA allows early termination of a rental agreement if:
The member entered into military service during the lease.
The member started a lease during military service and receives orders to deploy for at least 90 days.
The member received Permanent Change of Station orders.
AND
The tenant provides written notice of intention to move.
The tenant delivers the landlord a copy of official military orders.
The tenant satisfies rent payments for both the month notice is given and for the following month."
The Military Clause: Military clauses are not the same as the SCRA and are simply meant to expand rather than replace it.
Some active duty tenants might ask that you include early lease termination should they receive orders to another nearby military installation. If it's within a certain proximity to their current duty station, they won't receive PCS orders and therefore wouldn't qualify for early termination under the SCRA.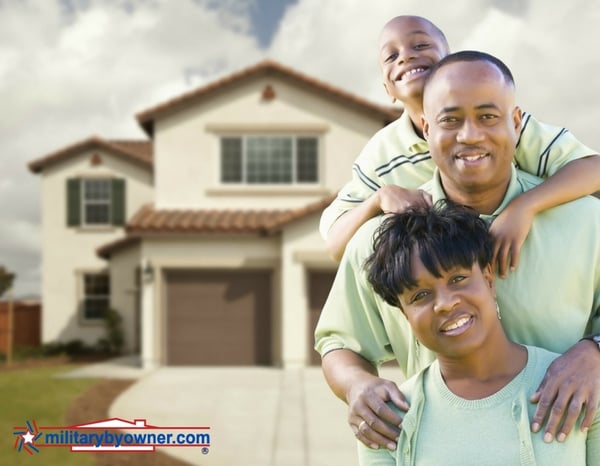 They might also ask for a military clause inclusion to allow early termination should the service member receive housing on base.
What to look for in a property you'll rent out later.
Low cost. Remember, you're shopping for a rental property, not your dream home. There's no need to get carried away with all your personal wish list items. Choose a home that has a reasonable monthly mortgage payment and fits easily within your allotted budget.
Three bedrooms. Three or more bedrooms will accommodate most of your potential tenants, couples with kids, and single service members looking to cut costs and room together, or newlyweds interested in a home office and guest room. Three is the most versatile number.
Move-in ready. The last thing you want, especially as a long-distance landlord, is a property with a laundry list of expensive repairs. Of course, you may want to invest in minor repairs like paint and new flooring. However, homes with a newer HVAC system and roof should be toward the higher end of your list even if their kitchens and bathrooms don't reflect the latest trend.
Budgeting. Budgeting for a rental home consists of more than simply factoring in your monthly mortgage payments. You'll want to look at both income and expenses to gain a better understanding of what your budget will look like.
Estimate rent. Hop on Rentometer where you can estimate how much you'll be able to charge in rent for a particular rental property.
Now it's time to factor in expenses.
Mortgage. The largest expense you'll have to deduct from your rental income is your monthly mortgage payment. Figure simple 15-or 30-year loan payments yourself or chat with your lender to get a more accurate number.
Property manager. Do you plan to hire a property manager? Property managers can be lifesavers when it comes to rental homes.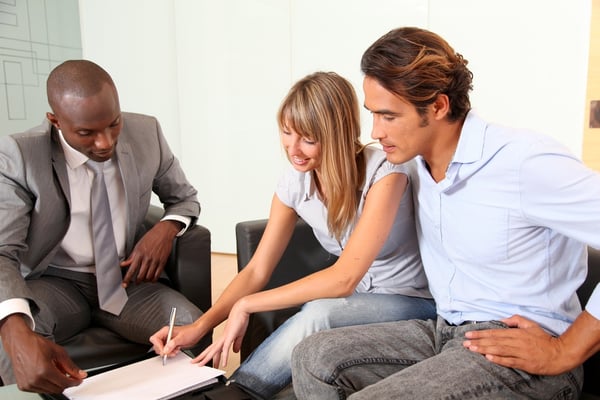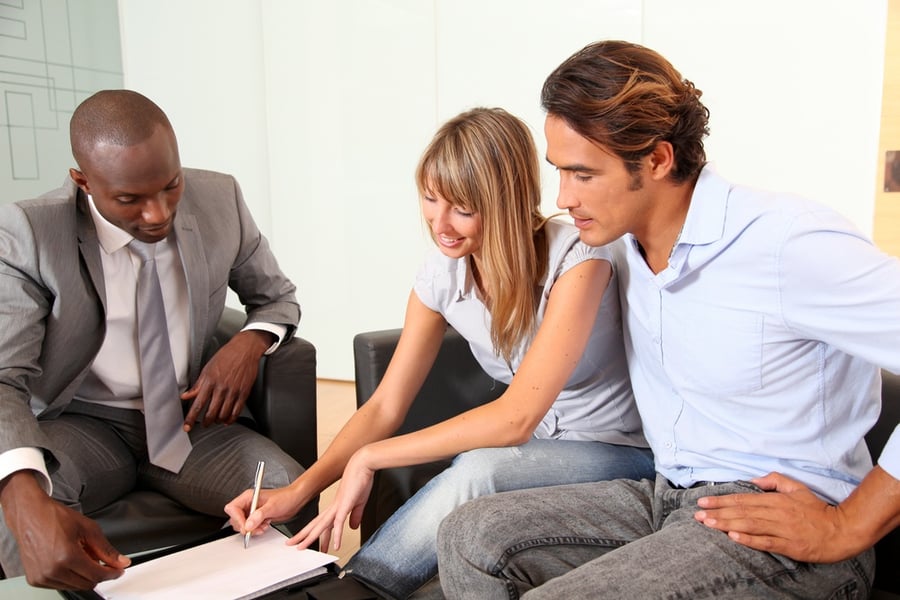 They're there to help with collecting rent, screening tenants, checking on the property, overseeing repairs, and more. But they do cost money, typically anywhere from 4% to 10% of your monthly rental income, so if you choose to hire a property manager, then you'll want to factor their fees into your budget. Get more information with 3 Things to Know Before You Hire a Property Manager.

Insurance. Homeowners insurance is not enough to cover damages should something happen to the property while tenants live there. You'll want to purchase landlord insurance.
Houselogic shares that "landlord insurance typically covers the house itself, other structures on the property such as sheds, the owner's possessions (but not the tenant's possessions), lost rental income if the house is damaged and uninhabitable, and some liability protection for the owner in case of injury or a lawsuit. Policies vary, however, so read the fine print."
Landlord policies are meant to protect you and the property. They do not cover the tenant's possessions, so you may want to make having renter's insurance a requirement for all tenants. We discuss this further in our post, Renters and Landlord Insurance: Don't Get Burned!
Repair funds. A rental home is no different than the one you live in—things will break. Budget ahead of time for necessary repairs and upkeep. If you hire a property manager, they'll already expect you to have this in order for them to help you manage the rental.
Buying a rental property may never be as easy as riding a bike, but it is a great way to grow your wealth. And if now's the right time for you to make this type of investment, MilitaryByOwner can help!
With home listings, a local business directory, and resource articles packed full of information on home buying, renting, becoming a landlord, and more, we'll help you as you make this next step toward expanding your investments.
We've put together a free resource to help you navigate being a landlord! Click below to find out more.