What to Know for a PCS Move to Charleston, South Carolina
Chucktown, Chas, The Holy City, and even the airport code CHS are all nicknames for what the rest of the country and world know as Charleston, South Carolina. But, for you, lucky military family, you'll call it home if you've received orders to the Lowcountry at Joint Base Charleston.
As you're packing for the coast, keep in mind you're not the only one to have Charleston on your dream sheet. In fact, Travel + Leisure's World's Best Awards Hall of Fame named Charleston the No. 1 City in the U.S. So the city's good word is definitely out, and plenty of newcomers are moving in.
Here's what to know for your PCS move to Charleston!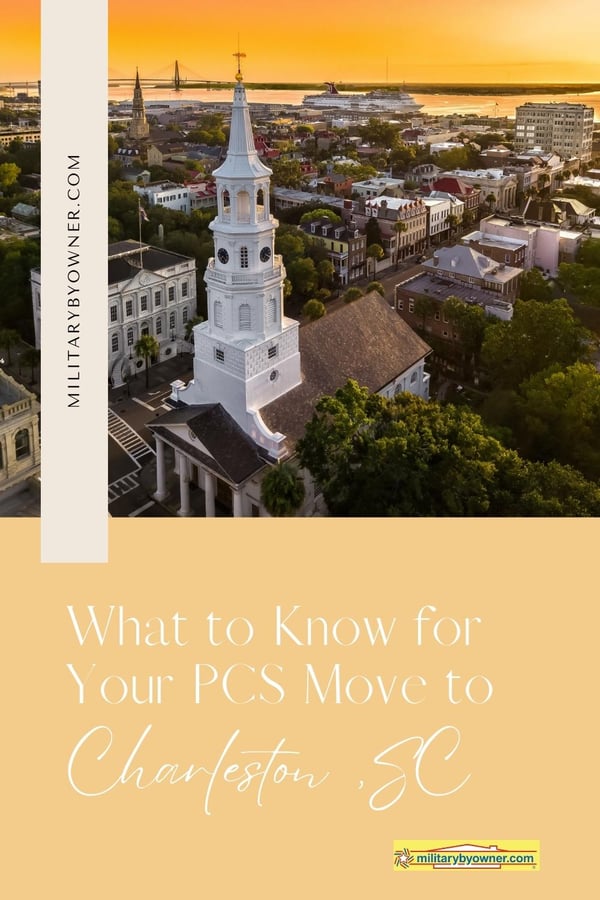 Charleston Military Bases
Three major military presences serve Greater Charleston. Charleston Air Force Base and Charleston Naval Weapons Station merged to create the USAF-controlled Joint Base Charleston (JB Charleston). The Coast Guard Charleston Base, in downtown Charleston, also adds to the military presence.
If you happen to see young men and women in uniform roaming the streets of downtown Charleston, they're probably Cadets from The Citadel, a military college nearby. Not all Cadets serve in the U.S. Armed Forces post-graduation, but they all wear school uniforms when classes are in session.
Photo by Leonel Heisenberg via Unsplash
Charleston Neighborhoods
The city's population has boomed over the last ten years and has grown even more thanks to pandemic migration. Unfortunately, this growth means you'll compete for housing across the peninsula and throughout the cities across the Ashley and Cooper rivers. As a result, you'll have to stretch your BAH or pay more in some of the most coveted suburbs and neighborhoods.
Historic Downtown Charleston and the neighborhoods directly surrounding the area probably aren't the best for commuting to JB Charleston (near Goose Creek) due to congestion on the main traffic artery, I-26. It's about a 15-mile drive, but with bumper-to-bumper cars, it could take 30-45 minutes each way. There's a chance, however, that a downtown neighborhood could work for families stationed at the Coast Guard base in downtown Charleston. But you'll pay higher rent and home sale prices than in the outer suburbs.
A search at MilitaryByOwner shows Summerville, North Charleston, Ladson, Hanahan, and Goose Creek are conveniently located near JB Charleston and heavily populated by military families. West Ashley, James Island, and Mt. Pleasant are other options with coveted beach access, but the commute times are longer to JB Charleston, especially if you're traveling over one of many bridges in the area, including the Arthur Ravenel Jr. Bridge and the Ashley River Bridge.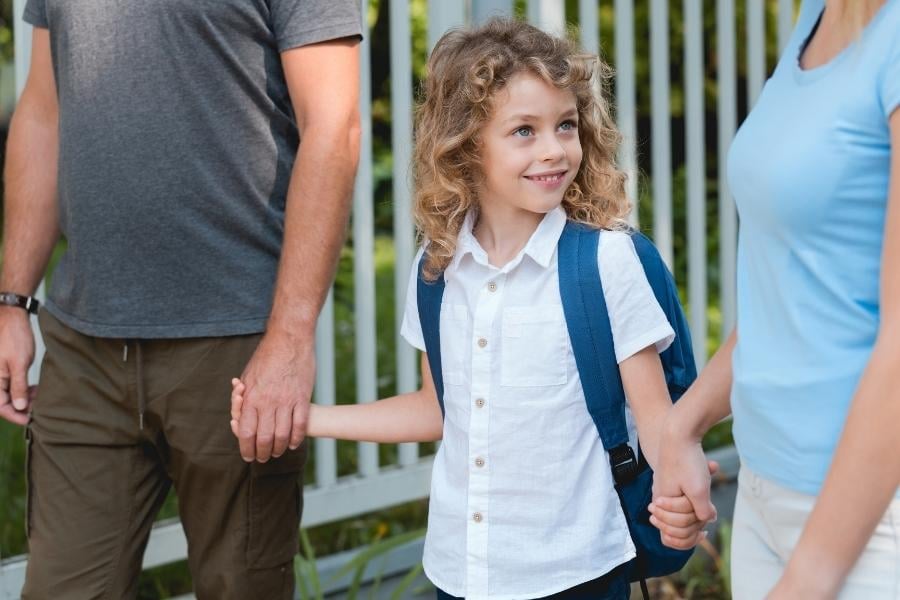 Photo from Canva
Charleston Schools
Public schools in the Charleston area are varied. Low and high-performing schools are mixed in every neighborhood, including the public schools near JB Charleston. It's critical to research the schools assigned to your housing preferences. It is not uncommon for families to compete for magnet and charter schools, homeschool, or invest in the expense of private school. For reference, Niche.com gives Charleston schools a B grade.
For neighborhood reviews about Charleston, see the PCS Grades page on Joint Base Charleson.
Photo by Lauren York via Unsplash
Charleston Weather
The pleasant weather is a huge draw for military families moving to Charleston. Mild and short winters, a flower-filled spring season, and the best place in the country to spend an October make Charleston a year-round activity-filled destination. Although the sea breeze cools the coastal areas, summers are brutally hot and humid in addition to long lasting, making beach lovers happy.
The unpredictability of hurricanes and flooding are events to consider, particularly in the low-lying neighborhoods of downtown. Flood insurance is also a practical safety measure, so research policies before arriving. The kids won't have snow days in Charleston, but it's reasonable to expect work and school cancellations for potential hurricane and tropical storm activity.
Travel to Charleston
Travel to Charleston is easy. Interstate 95 offers access for most of the journey into Charleston from the Eastern Seaboard. When flying, expect to make stops at larger airports such as Charlotte Douglas International Airport or Atlanta International Airport to connect to Charleston International Airport in North Charleston. There are few direct flights, mainly from eastern cities, such as Washington, D.C. Charleston's airport is on the smaller side, easily navigable, and rental cars are accessible.
Photo by Andrew Shelley via Unsplash
Things to Do in Charleston
Charleston was rebranded in the 1990s not only as a gorgeous historical city but a global destination to explore. The tourism push paid off, and today Charleston consistently ranks as one of the best cities to visit not only in the U.S., but in the world.
Hospitality and tourism are a way of life in Charleston these days, so you'll find everything to do, from tours of every kind to museums, an aquarium, world-class dining, high-end shopping, and so much more, including beach activities. International festivals like Spoleto, Charleston Food and Wine, and the Southeastern Wildlife Exposition are a few of the most popular. But local farmer's markets, performing arts, and a thriving music scene also draw fans. So, to sum up, plan your Charleston bucket list early, so you don't miss out.
A unique characteristic of Charleston is the collection of colleges. Several major schools, including the College of Charleston, The Medical University of Charleston, and The Citadel, are located directly downtown. In addition, offshoot campuses and smaller universities exist in North Charleston and surrounding cities.
The influx of college students poses a challenge when searching for rentals, especially within walking distance of these schools. But the good news is that if you're interested in returning to the classroom while stationed in Charleston, you'll have plenty of options to earn a degree.
This is a quick round-up of what's in store for you if PCSing to Charleston soon. If you're house hunting in the area, make sure to check MilitaryByOwner, as we regularly update our housing inventory!