PCS to Malmstrom AFB, Montana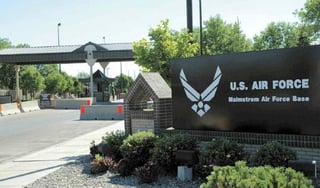 Malmstrom Air Force Base might have been one of the military's best kept secrets for a while, but the trend to embrace all things Montana has taken over. Just watch a few episodes of HGTV's "Living Big Sky," PBS's hit, "Frontier House," and DIY's "Living Off the Grid: Big Sky Ranch" and you'll witness for yourself the lure of the breathtaking landscape and rugged lifestyle of Montana.
If this is your first PCS to the great state of Montana, take look at few things Malmstrom AFB and surrounding cities have to offer.
Housing Options
Housing is affordable in Great Falls and in the nearby cites of Sun Prairie, Black Eagle, and Belt. Houses and apartments for incoming military families are available to rent or buy. Malmstrom AFB does offer privatized housing for those interested in taking advantage of on-base living.
MilitaryByOwner is working hard to make selling, buying, and renting a home even easier in this highly desired area by offering a limited time promotion. A Free Home Tour Ad, which is normally valued at $49.95, is available through our website. The promotion code Malmstrom616 must be entered. This Free Home Tour Ad runs through June 30, 2016.
Who Works at Malmstrom
West-central Montana is home to Malmstrom AFB and the 341st Missile Wing, including the 341st Maintenance Group, 341st Medical Group, 341st Mission Support Group, 341st Operations Group, and the 341st Security Forces Group, as well as the 819th Red Horse Squadron.
The 341st Missile Wing falls under Air Force Global Strike Command in Barksdale AFB, Louisiana and maintains and operates the Minuteman III Intercontinental ballistic missiles. Nearby, in Great Falls, Montana's National Guard supports the 120th Airlift Wing.
The Montana Standard reports there are 3,400 active duty members in addition to 4,500 dependents, civilian, and contractor employees working on Malmstrom.
Sites to See Throughout the Seasons
The influence of the world famous expeditioners Lewis and Clark is felt throughout the state, but especially in Great Falls, the nearest city to Malmstrom. Residents and visitors can tour the Lewis and Clark National Historic Interpretive Center to educate themselves on some of America's most important history.
Lewis and Clark wrote extensively about the stunning landscapes of the area, and those descriptions come alive in full color with trips to iconic National Parks such as Yellowstone, Glacier National, and Yosemite, which are within driving distance to make weekends and holidays an adventurer's dream come true.
Mild summer weather makes taking advantage of all outdoor activities easy with temperatures ranging from the 60s to 80s. Winter, however, brings the expected large amounts of snow and temps in the 10s and 20s. These conditions bring with them their own set of winter activities to explore. There won't be a shortage of snow sports to learn and enjoy!
MilitaryByOwner is pleased to continue offering our Free Home Tour Ad through the month of June. Don't hesitate to take advantage of this promotion to market your home to potential renters and buyers across the country, and please contact MilitaryByOwner's customer service for any questions.