PCS to Naval Air Station Whidbey Island
Naval Air Station Whidbey Island is located approximately 80 miles north of Seattle, Washington. The base has two parts which consist of the Seaplane Base on the Eastern Shore of the island and on the western shore, lies Ault Field. The city of Oak Harbor surrounds the base. Other cities that are located nearby include Anacortes, Coupville, and Fidalgo Island.
As I've mentioned before, Pacific Northwestern Navy installations are not my area of expertise, so I have enlisted a native Washingtonian and Navy spouse, Joanie, to help us all understand how to make Whidbey Island familiar if your family is expecting a PCS to this location.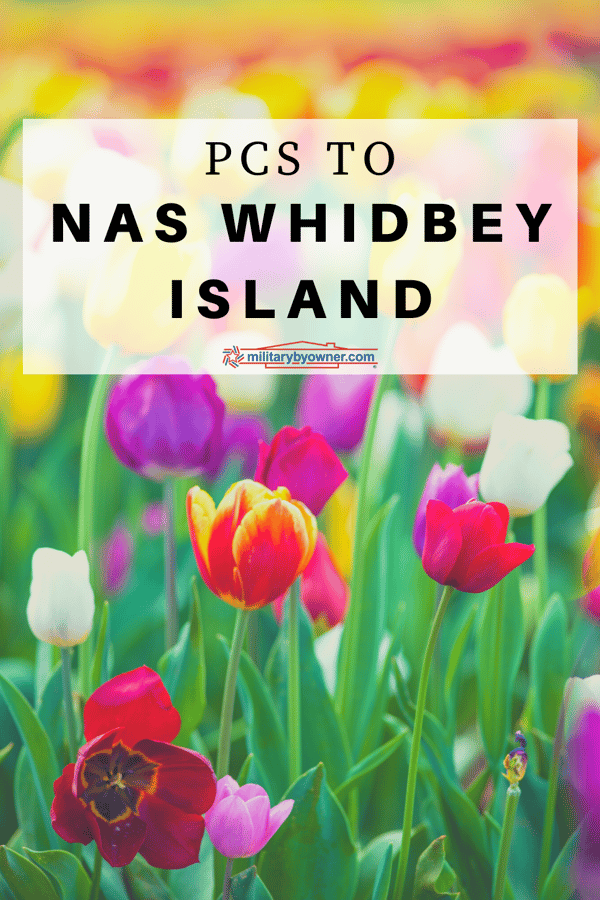 PCS to NAS Whidbey Island, Washington
Housing, Cities, and Schools
On-base housing is available on the Seaplane Base part of Whidbey Island, through Forest City Military Communities. Much of the new housing has breathtaking views of Puget Sound.
Only 10 minutes from Whidbey, Oak Harbor is a popular waterfront city for military families and has big box store conveniences readily available. Oak Harbor is often referred to as small town living and enjoys a slower pace of life. Families find plenty of outdoor activities to engage in and the opportunity to find homes with larger yards to play in, as well.
The city of Anacortes is also nearby, about a 30 minute drive north of the installation. Anacortes provides a little more of the city life feel and has easy access to Interstate 5. The city has an abundance of shopping and dining/nightlife options. The back gate of Whidbey is often useful for those residing in Anacortes. In Joanie's opinion, Anacortes schools are more in line with what she hopes for her daughter, in comparison to Oak Harbor and Whidbey Island schools.
Other Important Facts
The commissary and Navy Exchange are located on Seaplane Base. Unfortunately, the hospital does not offer an emergency room or an urgent care, but does have labor and delivery services. Most specialty services will need to be seen at other installations or through civilian providers.
Joanie raves about the outdoor activities and opportunity for travel while stationed at Whidbey! Beach walking, boating, and camping are all highly recommended because facilities are so well cared for in this region. She also recommends utilizing the MWR and Fleet and Family Readiness resources to best take advantage of discounts and travel advice options. Alaskan cruises, Canadian adventure trips, and whale watching are just a few of the excursions available.
Tourists and their buses are a force to be reckoned with during the warmer months, forcing larger commute times. During April, hundreds of thousands of visitors seek out the Skagit Valley Tulip Festival in nearby La Conner, Washington.
Joanie, like so many others I have talked to or read about, stresses the importance of proper wet weather gear. While you are house hunting at MilitaryByOwner for Whidbey Island homes, take some time to do some online shopping in the way of waterproof coats and boots!