Remote Work Options for Military Spouses
For years, military spouses have been begging employers for remote work options and making do with the smattering of telework options, mostly over-the-phone customer service, which is hard work during a PCS!
After the pandemic, the Great Resignation, and a multitude of once-in-a-lifetime events over the last two years, military spouse calls for more remote work were amplified by a large and vocal traditional working population. Suddenly, remote work is all anyone can talk about!
You probably already know that major corporations, like Amazon, Google, Hilton, and Verizon, have robust military spouse employment programs with some work-from-home roles, but smaller companies are also beginning to see the benefits of remote work.
It might have taken a worldwide crisis to sharpen the hiring focus, but finally, remote work possibilities are viable options for military spouses across the globe.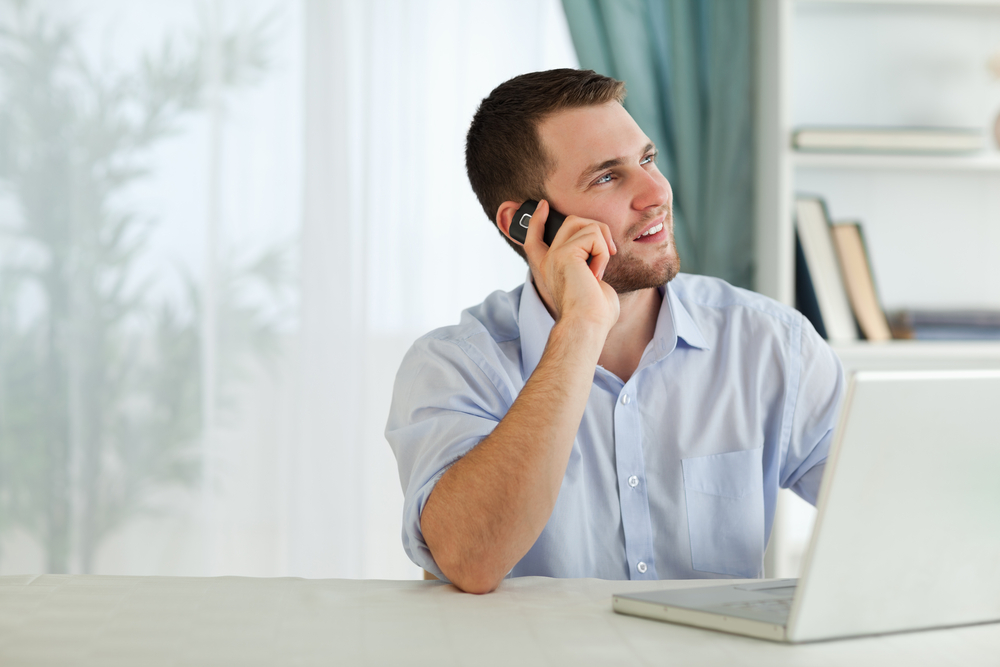 Photo from Canva
But first: are you really ready to work remotely?
Military life isn't easy for a working spouse, so remote, flexible work seems like a cure-all for an unpredictable active duty member's schedule. Child care, job portability, and access to high-earning jobs are all possible with remote work, but this work style isn't for everyone. So before you jump into creating online work profiles, you'll want to consider some of the common drawbacks seriously and if your personality fits the work-from-home job description.
Working Alone
If you love learning about your officemate's kids' latest adventures and smile when your boss throws impromptu gratitude lunches, you might feel isolated at home and miss the camaraderie of a job well done as a team. Sure, you'll have regular Slack, Zoom, or Teams calls, but is the virtual interaction enough for your extrovert tendencies?
More Than the Usual Communication
Without subtle verbal cues and the inherent nature of missed signals over virtual communication, you'll have to overly communicate with your colleagues so nothing gets lost in translation. Emojis can only go so far. You'll have to reread emails and Slack notes before sending them to ensure you're extra clear in your messaging.
Learning New Skills and Trouble Shooting Tech
Today, remote work demands you learn new skills on day one. You might learn a new project management software, an in-house communication system, or navigate the company's tight virtual private network. It's expected you'll take on these tasks, learn the systems, and call IT for direct help if you can't fix the problem on your own. Don't forget about local issues like power and internet outages.
Home Distractions
The dirty laundry is stacking up. The crockpot meal is waiting. Your favorite rerun of Friends is on TV. These are just a few of the endless tasks and procrastination methods you'll encounter daily. Everyone works differently, so you'll need to experiment to maximize productivity. Some remote workers take incremental breaks, some rise and work early to nap at 2 p.m., and others work each day differently. Remote work is all about meeting your employer's expectations, so it's up to you to find your best workflow.
The Ultimate Guide for Military Spouse Employment is a great resource to help you find a fulfilling job or career.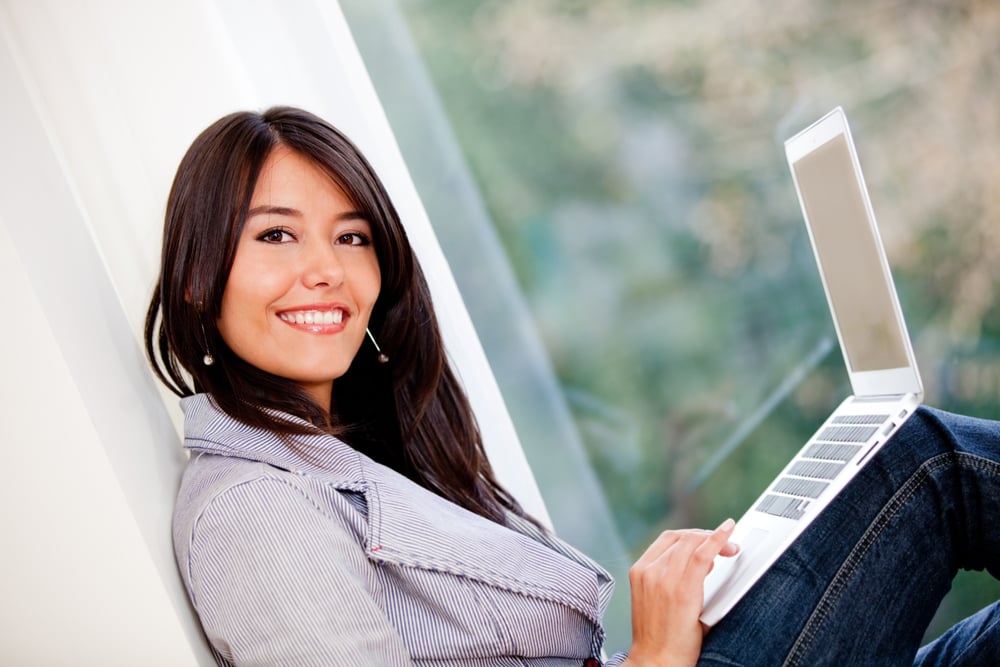 Photo from Shutterstock
Remote Work Employment Companies Built by Military Spouses and Veterans
No one understands the frustrations of a military spouse like another, so when it comes to the lack of portable employment, these talented military spouse creators and founders know your pain points. Luckily for the community, they've found solutions to your work history gaps and need for mobile work.
Instant Teams partners with industry leaders and supplies customer and operational support from talented employees in their well-rounded skills-based Remote Team Marketplace. They match military spouses, veterans, caregivers, and survivors with companies that want to build and nurture remote teams like Amazon, Prudential, and the U.S. Air Force.
If you have experience as an executive assistant, marketer, or project manager, Boldly should be your first stop for finding remote work. Boldly hires military spouses to work with Fortune 500 companies like Facebook, Apple, and Google. You can choose the companies you'd like to work for and work closely with the executives who create significant changes in their industries.
Freedom Learning Group creates educational courseware, content, and services for a host of clients in the ed tech space, including education, corporate, and publishing companies like Coursera and Google. Military spouses and veterans with many areas of expertise drive the courseware projects. Not only does FLG offer remote work, but they also strive to offer flexible schedules.
With more than 80 partners worldwide, including Intuit, Travelers, and SkillStorm, VirtForce can find a corporate match for military spouses with various expertise. If you decide to join their Recruitment Arsenal, you'll have access to a database with job openings verified as military spouse friendly by VirtForce. If you're into podcasts, check out theirs. It's all about helping the military community find virtual, remote, and location flexible career opportunities.
Spouse-ly isn't exactly a traditional company that directly hires military spouses, although a military spouse does own it. Instead, it's an online marketplace where creators can showcase their goods and services—like an Etsy for military and first responder entrepreneurs. If you have something to sell, whether it's T-shirts or coaching services, there's a good chance Spouse-ly will help you find buyers.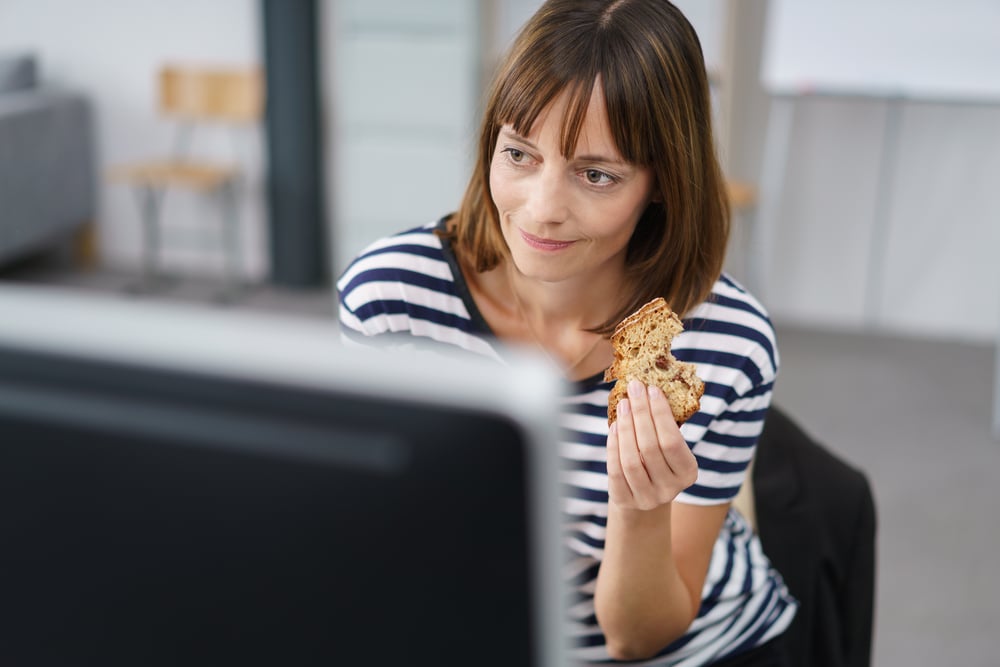 Photo from Shutterstock
Government Administered Program
This MilitaryOne Source program is one of the most popular remote work options dedicated to military spouses.
Military OneSource's Spouse Education and Career Opportunities partnered with FlexJobs and offers a year-long membership to FlexJobs and their database of vetted military-friendly companies beginning the day you register. FlexJobs has flexible and remote job opportunities covering more than 50 career fields. All experience levels are welcome; you can choose full-time, part-time, freelance, and temporary job openings.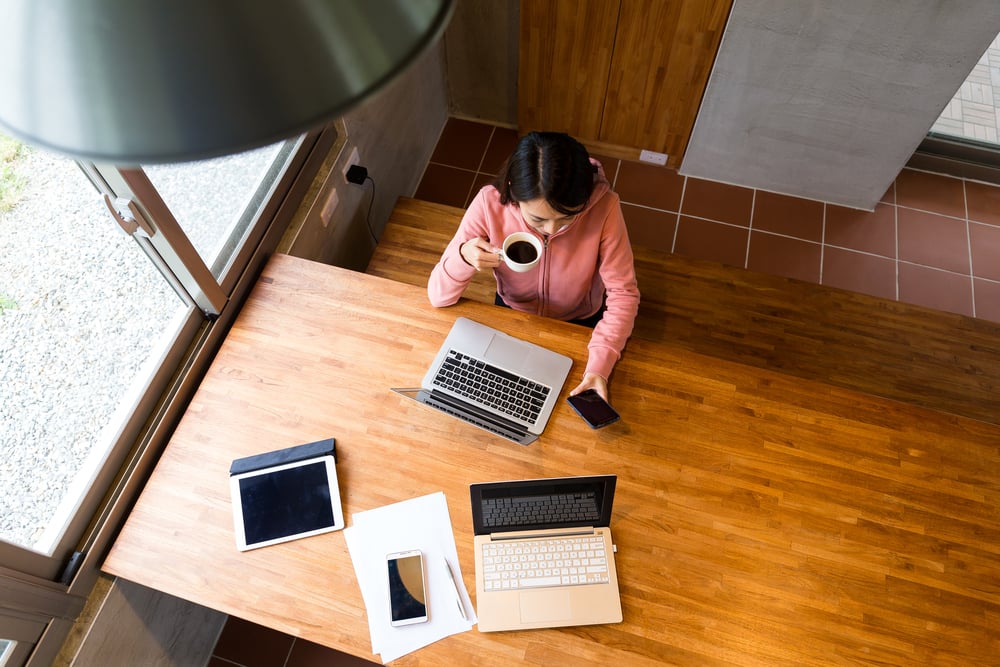 Photo from Shutterstock
More Military Spouse Remote Work Opportunities
If you need more military spouse-friendly job, career, and education resources, these companies work to employ military spouses and veterans and may offer remote work possibilities along with other options. Depending on the resource, you'll need to set your searches for remote or hybrid work to weed out in-person roles, but there are regular availabilities.
Now is the best time to find remote work as a military spouse. Employers who have embraced remote roles now realize the value military spouses bring to their companies. Take advantage of the momentum and search for work that supports your family and fulfills your hopes for finding impactful work and progression in your career.
Stay updated on the latest for military families! See below to get our weekly newsletter.