Home Renovation Reality: What Those Fix-Up Shows Don't Tell You
You've seen the popular home renovation shows with big, splashy before and after pics and just a passing mention of a very flexible operating budget.
"We'll finish this reno in three days!" chirps the perky TV host. What they don't show is that multiple crews work 24/7 until they finish the job. Plus, they probably add editing magic to smooth over any construction bumps.
As exciting as the turn-and-burn timeline is for TV filming, there's a legit method to the construction madness that can't be avoided. In reality and during your renovation, expect that each construction step requires time. For example, drywall has to wait until after the plumbing and electrical updates are installed and inspected. Furthermore, in the real world, if you pay for a home renovation project, you wouldn't rush the construction crew and risk costly mistakes.
Time manipulation is just one of the ways TV production teams create "renovation reality." If you're curious about how these renovated real estate masterpieces come to life, read on to learn the truths behind the home improvement fix-up shows you love to binge.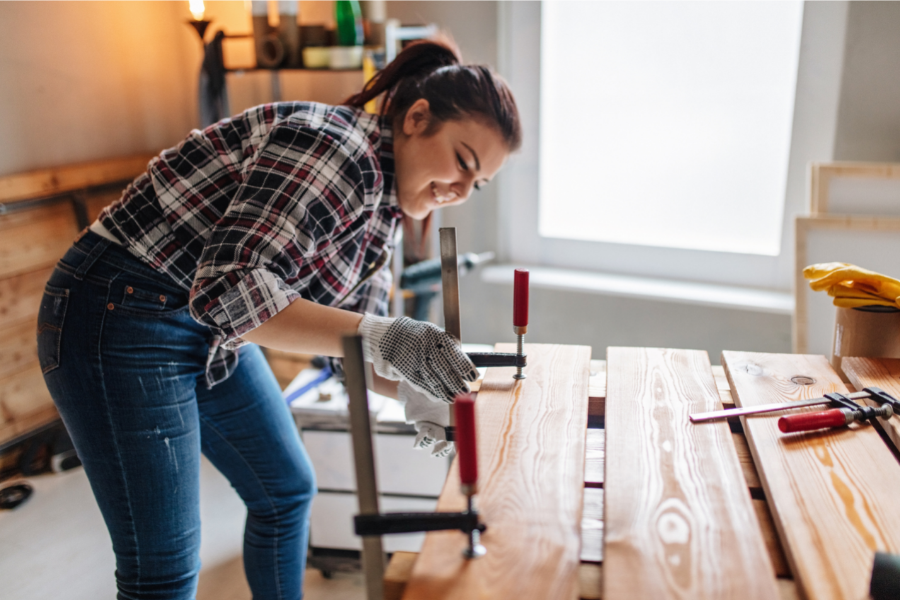 Photo from Shutterstock
TV Renovation Magic
If you're like millions of other captivated viewers, your TV channel has probably landed on Fixer Upper, filmed in Waco, Texas. Thanks to the show's initial mega-popularity, the whole world knows Chip and Joanna Gaines find reasonably priced homes to renovate. Then, you know the drill, the couple designs the updates with current or prospective homeowners and pitches affordable estimates, like $30,000, for a complete redo.
The dynamic duo isn't without competition; other major networks have similar flip shows with big dreams and small budgets. Regardless of the show franchise, the updated house showcases unique construction and decorating ideas by the end of most episodes. Whether it's oversized clocks, vintage books wrapped in twine, reclaimed wood mantles, or Mid-Century revivals, the end result is astonishing, especially because the budget is teeny-tiny.
If watching these shows prompts incredulous questions like, "How the heck is all of that magic possible for $30,000? And why are the quotes I gathered for a home renovation project priced so much higher?", you are not alone.
Speaking of Waco, are you headed to Texas for your next PCS? Check out MilitaryByOwner's comprehensive list of base information and available housing for each installation.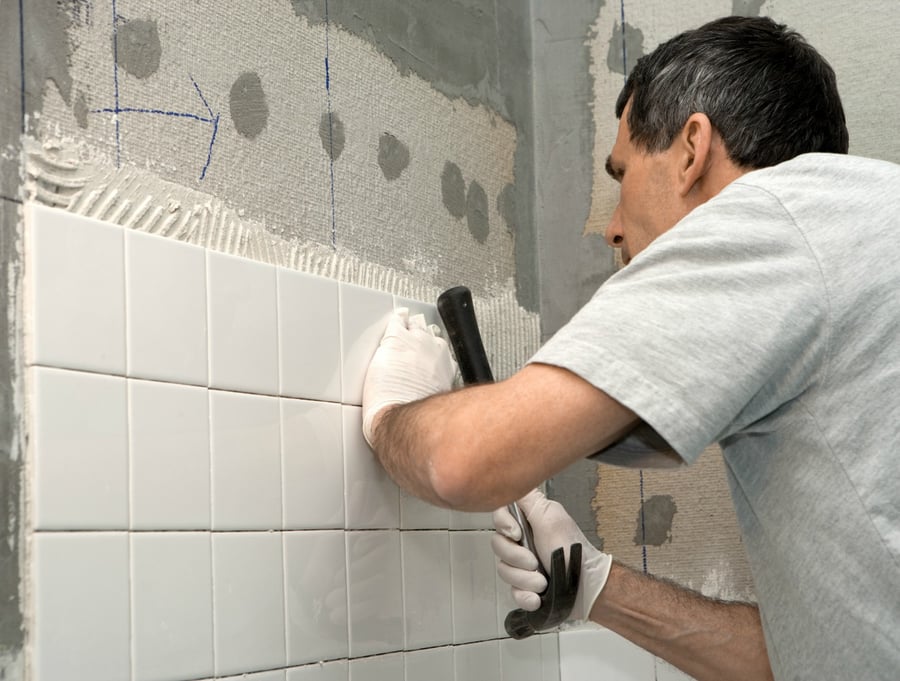 Photo from Adobe Stock
The Reality of Home Renovations
1) Marketing and Placement Partnerships Cut Costs
It's no accident that, during the show, you'll see construction materials bedecked with company and brand names strategically placed within the camera shot.
Now, it's common knowledge that most labor and supplies are provided for free or at a reduced cost for the televised crew to use. The wonders of product marketing on the small screen are responsible for deep discounts. And the contractor also completes work for a filmed segment with little to no charge, often for positive publicity.
Depending on the homeowner's TV show contract, the gorgeous Italian sofa, plush rugs, and designer coffee table could all be just for show. Later, the items are hauled out and sent back into storage after the final reveal is filmed.
Without Hollywood on our side, it's tricky to find out the accurate calculations and costs for a renovation. Who knew shiplap could be so pricey? And now, in just a few short years, it sits #1 on several "outdated design" lists. Oops, the renovation shows don't talk about trendy design, longevity, or resale, do they?
Here's help for planning your renovation: How to Plan Your Home Renovation Budget.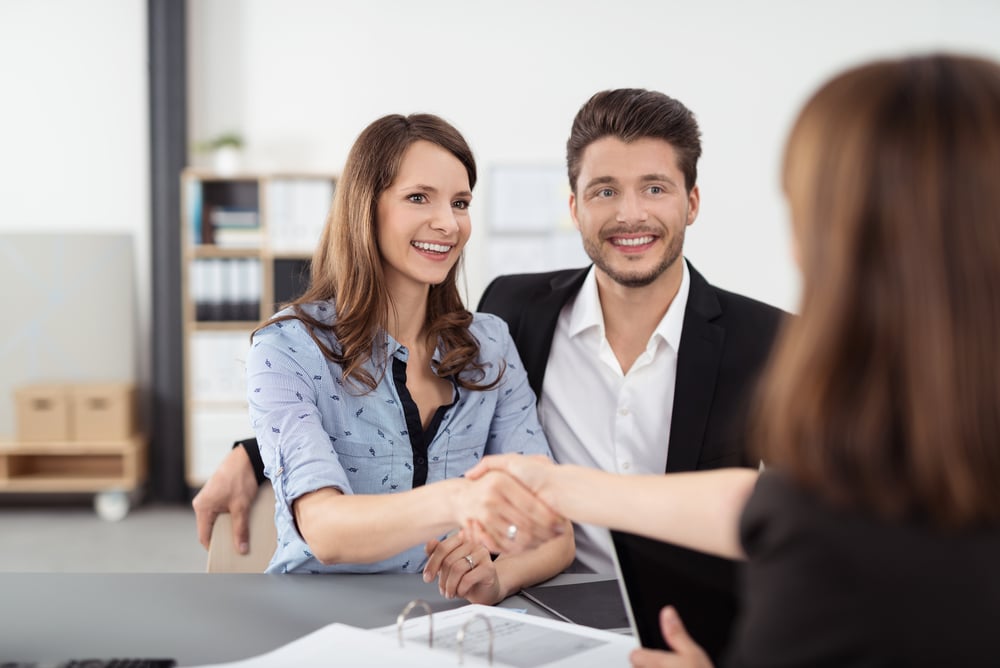 Photo from Shutterstock
2) Renovation Show Professionals Diligently Research the Area
As a military family, we have yet to live somewhere for a steady amount of years to get a feel for the ongoing prices and trends of the market. I have spotted those abodes with "good bones" in various neighborhoods. How hard can it be to flip a house? As luck would have it, turning over real estate may not be as easy peasy as it looks on TV.
Rest assured, network stars and their attached real estate companies diligently research the addresses featured on the show. They all have to meet specific criteria to become profitable. These professionals have spent years working in real estate and have first-hand knowledge of certain zip codes. This makes it easier for them to spot a diamond in the rough and price it accurately.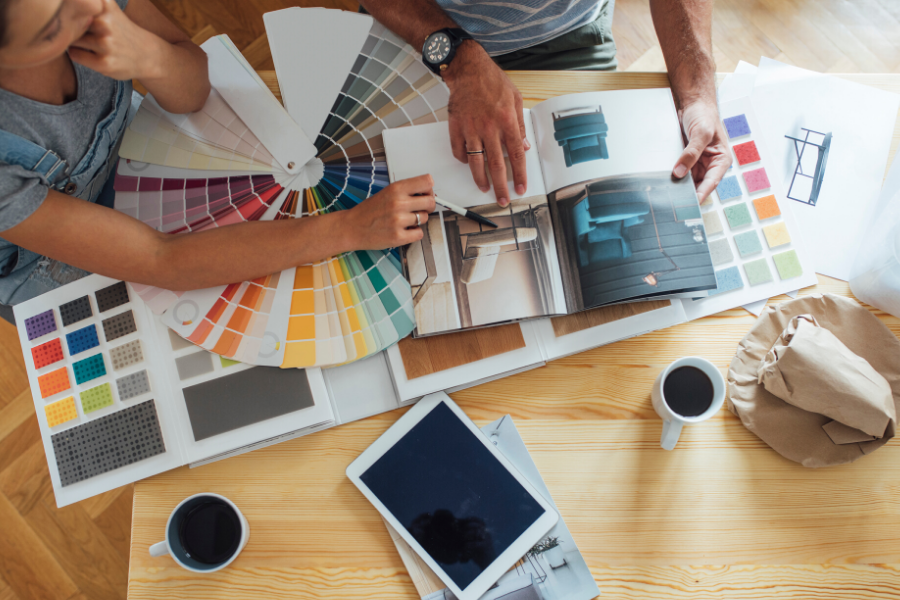 Photo from Shutterstock
3) Big Home Improvement Shows Have Big Budgets
Remember those marketing and placement relationships? They go hand in hand with the glitz and glam of real estate professionals with a propensity for TV. Flippers and renovators have built personal relationships with money lenders to finance the large sums they routinely need.
Even with an occasional boost in our account balance, we are nowhere close to the level of money that a televised "fix and flip" show depicts! So until our military family finds that elusive money tree, we'll just stick to flipping burgers on our backyard grill rather than flipping real estate.
Plus, the network stars also maintain a list of reliable and responsible people to help complete the projects, including their favorite construction and design teams. And if you're like us, our military family doesn't have a VIP renovation roster tucked into our tool belt.
If you binge-watch several home improvement shows, renovation plans may be swirling around in your head. Remember that the projects may be more challenging than the camera makes them look. Although, once in a while, a TV show may offer an idea that helps solve an everyday problem we face around our house. For moments like that, we'll keep on watching!
With thanks to Mary Ann Eckberg for some content.
Get more helpful content like this with our always free newsletter below.