How to Plan Your Home Renovation Budget
For military members, frequent moves and leaving one home and finding another often means doing home renovations.
Whether you're selling a home, buying a fixer-upper, or just feel your place needs some changes, start preparing your budget before starting the project. Renovations are expensive, and they require lots of time and effort. As a result, planning your budget is crucial.
Planning a Home Renovation Budget in 3 Steps
It looks simple, but it takes time and effort to prepare a realistic budget for your home improvement. Below, we have detailed how exactly you can go about doing this.
Step 1: Decide on Your Goals
Before considering different options, ensure you know exactly what you want to accomplish. Are you attempting to raise your property's value? Or maybe you want to update your home's appearance? Once you've decided on your needs, prioritize them.
Step 2: Plan Your Home Renovation Budget
Now that you know what you need, you can set up a budget. You'll first need to research prices. You can find estimates online or with a few phone calls for everything from building materials to the average cost of remodeling your home. Make your budget as detailed as possible.
Once you have a total cost, you can also consider how you'll pay for your home improvement.
Home Renovation Loans
Military members have access to a VA Rehab and Home Renovation Loan to buy a home that needs renovation. This is actually an agreement to guarantee the loan so that you get a better deal from the approved lender.
This loan covers the purchase of the house and the renovation. It's important to note that this renovation loan is only available for a house you're buying and planning on living in, not one you already own. The amount allowed for renovation is a maximum of $50,000.
If you own your home, there are still government options, though these are not limited to military personnel. The Department of Housing and Urban Development (HUD)'s Title 1 Home Improvement Loan will guarantee your loan to cover certain types of home improvement to make your home more liveable.
Step 3: Contact contractors
Speak to as many contractors as possible, and get as much information on approximate costs as you can. Cheapest isn't always best; you should feel comfortable with your choice.
This can be a bewildering process, so think through each step carefully and consult with those who've been through it all before if you can.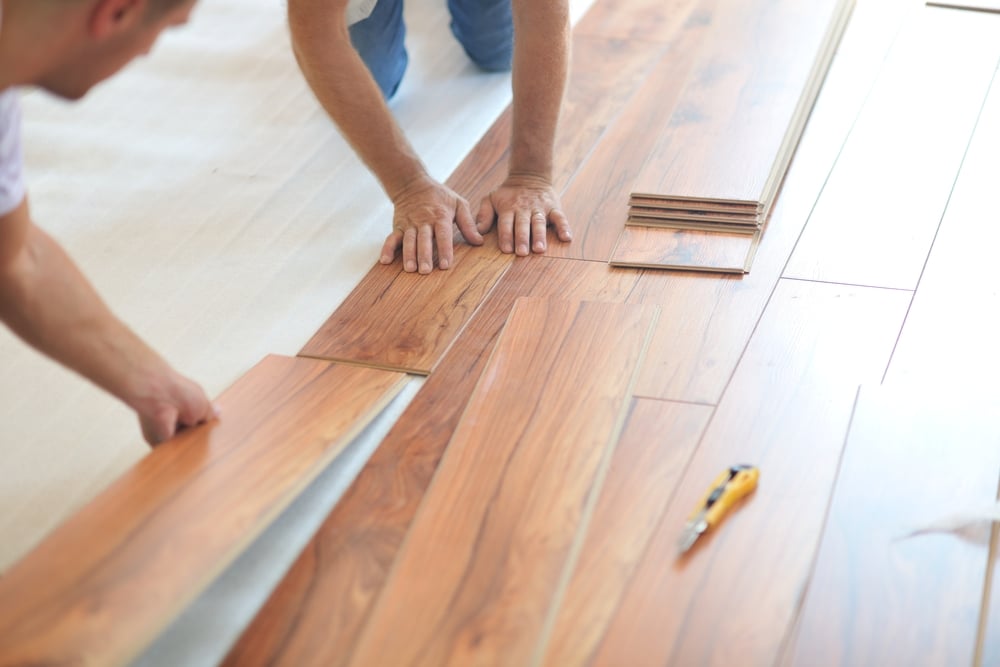 Image from Shutterstock
Where to Begin
It's essential to decide what you want to renovate first. Is it a full house renovation or just a few rooms? If it is a full house, which rooms are a priority? Will both the interior and the exterior be renovated?
If you're not sure where to start, then thinking about your return on investment (ROI) is an excellent place to begin. Not every improvement will translate into better selling prices, so considering what you'll get back is helpful if you struggle to prioritize your renovations.
FortuneBuilders states the following five renovations have the best ROI:
A basic bathroom improvement gets you an average ROI of 102%.
Including landscaping sees average ROIs of 100%.
A basic kitchen renovation sits at an average of 98.5%.
Converting your attic to a bedroom has an ROI of 93.5%.
An extensive bathroom overhaul gets an average ROI of 93.2%.
Learn more: Which Home Renovations Are Worth Your Time and Money?
How Much Does a Renovation Cost?
The cost of renovations depends on what you've decided to renovate, who is doing the renovation, and what materials you're using.
Renovating the Entire Home
According to realtor.com, complete home renovations can start at around $25,000 for minor changes like a fresh coat of paint inside and out, changes to your garden, and new cabinets or fittings.
If there are structural issues to deal with, such as foundation problems, you could be looking at upwards of $76,000.
Renovating Specific Rooms
If you're only renovating specific rooms, the price depends on which room you're tackling and how extensively you're renovating that room.
Kitchens are the most expensive, with an average spend of around $20,000. If you're completely overhauling your kitchen, the price can be as high as $50,000.
Bathrooms are cheaper. Depending on where you live, you'll pay around $10,000, and a fully redone bathroom is likely to cost about $30,000.
See How Much Will a Kitchen or Bathroom Renovation Cost You?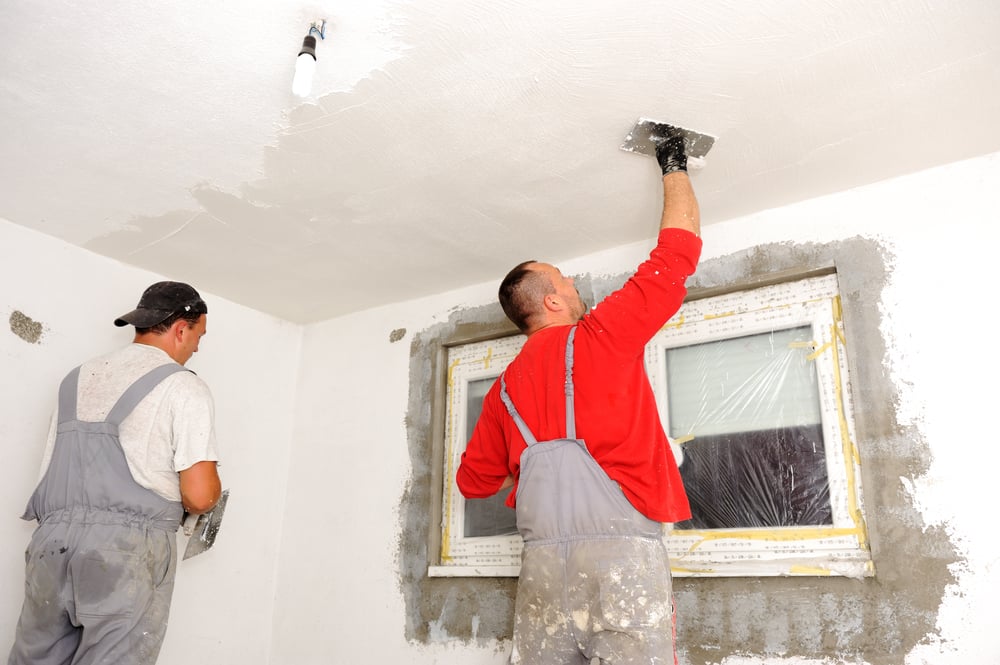 Image from Shutterstock
Contractor Costs
Once you have an idea of the rooms you're renovating, you'll need to consider the contractor. The going rate for a contractor is 10-20% of the total cost of the contract. If you have experience, you could handle some of the jobs and cut costs.
The Materials
Materials are also part of the deal you'll have with your contractor. They should first be able to correctly estimate what they'll need and what it'll cost. Contractors can purchase materials for you, but you might want to buy the supplies independently if you are familiar with the area.
What Else Goes into a Renovation Budget?
These aren't the only aspects that go into your budget; below are other things to consider.
1) The Size of Your House
If you're renovating a room or a few rooms, you'll need to know their square footage. Time to break out the measuring tape! Luckily, there's help available online about how to calculate square footage.
2) Your Home's Location
Your geographic location is crucial to the equation. The cost of living varies nationwide, and some regions have more contractors than others. If you're moving into a new house, research renovation costs in your new area, even if you know them in your current location.
3) Labor Costs
In addition to your contractor, skilled workers, such as plumbers and electricians, may be needed to work on your home. The contractor will also use painters and builders. All of these workers (and their insurance) will cost money.
Currently, there are shortages of skilled workers, which drives up prices. Consult with your contractor on labor costs to avoid a nasty surprise.
4) The Timing of Renovations
Remember that the best time to renovate your house is during the off-season or the winter. Costs may be lower and there may be less demand. Interior renovations are best at this time so that your renovations aren't interrupted by weather-related delays.
5) Unexpected Expenses
If there's one thing we've learned from the pandemic when planning your renovation budget, you must keep in mind that there are certain things that you cannot control. These include weather conditions, unexpected repairs, delays, and cost increases.
As a result, it's wise to overestimate requirements and prepare for complications. Consult with professionals to ensure you've planned appropriately.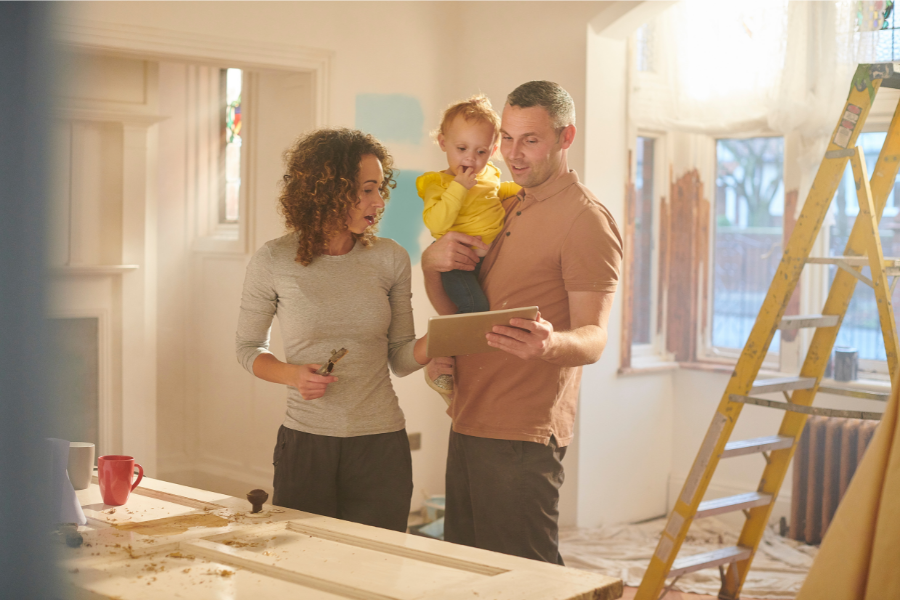 Image from Canva
How Do You Cut Renovation Costs?
Renovations aren't cheap. If you're in the process of preparing your budget, but it looks daunting, there are some options. Save some money on your home renovation with these tips:
Shop Around
If you're planning on doing a lot of work yourself, shop for the best deals. For example, supplies such as lumber and paint are frequently discounted. Also, check out local stores that offer bulk pricing.
Ask for Help
You can also seek assistance from friends and family. Many homeowners are willing to pitch in and lend a hand.
Watch Expenses
Maintaining order is crucial during any undertaking, particularly with your finances. That means keeping track of expenses.
When you're shopping for materials, document the prices. And, once you begin working on the project, note everything you buy. This will help you avoid unnecessary spending later on.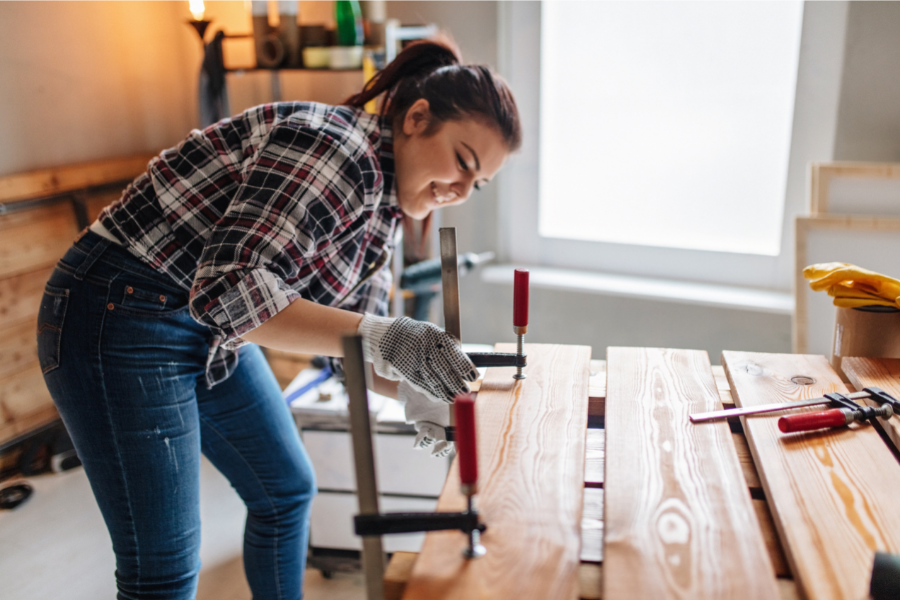 Image from Canva
Consider DIY
There are many benefits to hiring a contractor, as they'll handle most of the heavy lifting. Plus, they'll ensure that all safety regulations are followed.
But there's also a lot you can handle on your own. If tasks do not require specific skills, you can take them on. Demolition is a good example. If demolishing tiles or cabinets is the first step in your home improvement project, investigate doing it yourself.
With home improvements becoming increasingly popular, you will likely take on a renovation project at some stage of your career. Preparing your home renovation budget will help make the renovation process more affordable.
Military personnel are often on the move. If a permanent change of station is in the cards, subscribe to the MilitaryByOwner blog to read about housing options as you move.
Are you planning to sell your home? Our free guide below will walk you through all the steps from start to finish!
About the author: Tamar Hela is a California girl who's had adventures all around the world. She has worked with SMEs, Fortune 500s, and Hollywood celebrities, helping them to do what matters most online: get the right message across to the right audience. When she's not writing, you can find her curled up with a good book or dreaming of her travel adventure.