How to Find a Room for Rent: 5 Tips to Start Your Search
Have you ever considered a room for rent? Rooming with new acquaintances, sharing living spaces, splitting bills, and following their rules doesn't appeal to everyone. Many pursue individual rental homes like an apartment, condo, or single-family home. These offer more privacy, but these traditional rentals usually cost more than a single room does.
But renting a room is a budget-friendly and temporary option for housing. Renting less space and wrapping up utilities into one payment with rent makes for a more simple setup and easier transition out when it's time to PCS to your next duty station--doesn't sound too bad, does it?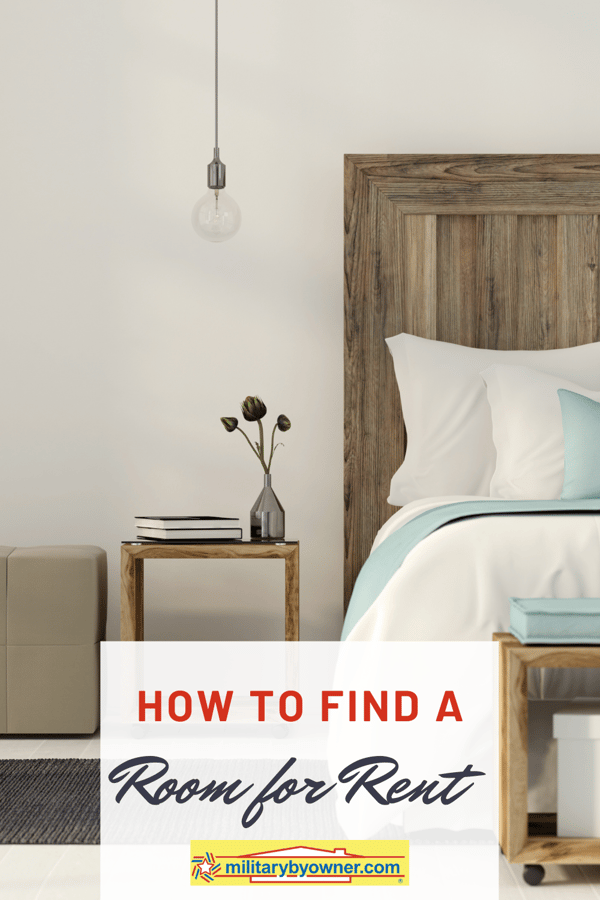 How to Find a Room for Rent: 5 Tips to Start Your Search
1) Set a budget.
No matter the end goal, every house hunt starts the same-- with a realistic budget. One of the draws to renting a room is the opportunity to save money or, at the very least, to not spend beyond your means.
Not only can you pay for a roof over your head for less money than an apartment costs, but you can also bundle your expenses. With internet and utilities set up with the landlord, they'll likely include your share in your rent, making your monthly finances as simple as can be. And if you're living in a place for a short time, then the simpler the commitment, the easier it will be when it's time to transition.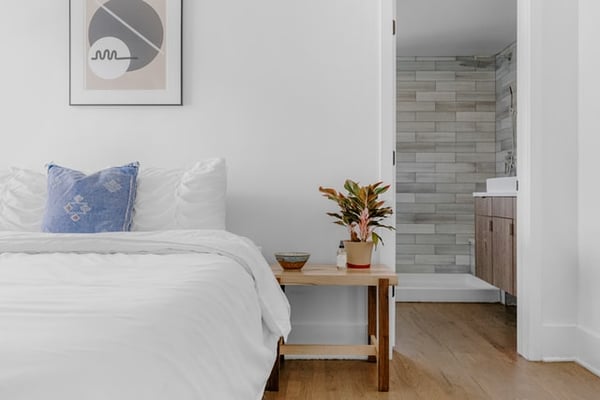 Photo by SHOP SLO® on Unsplash
2) Start your search for a room to rent.
Where can you find rooms for rent near your military installation? MilitaryByOwner, of course! How can you find them? Start your search the same way you would any house hunt.
Highlight "rent."
Enter your desired military installation, city, or zip code.
When the search results populate, scroll over to "refine search."
Click on "home type."
If there are rooms for rent in that area, select "room for rent."
From there, you can compare rental options in that area and find the right place for you to call home!
Learn more: What to Know When Searching for a Room to Rent
People often ask, "How can I search for homes for rent near me?" Whether you're looking for a room for rent, apartment, or home, simply open up the MilitaryByOwner app on either Apple or Android, click "find local listings" then "map" which will populate the map with listings where you're located! Then, simply click a pin to open up the listing. (See images below for example.)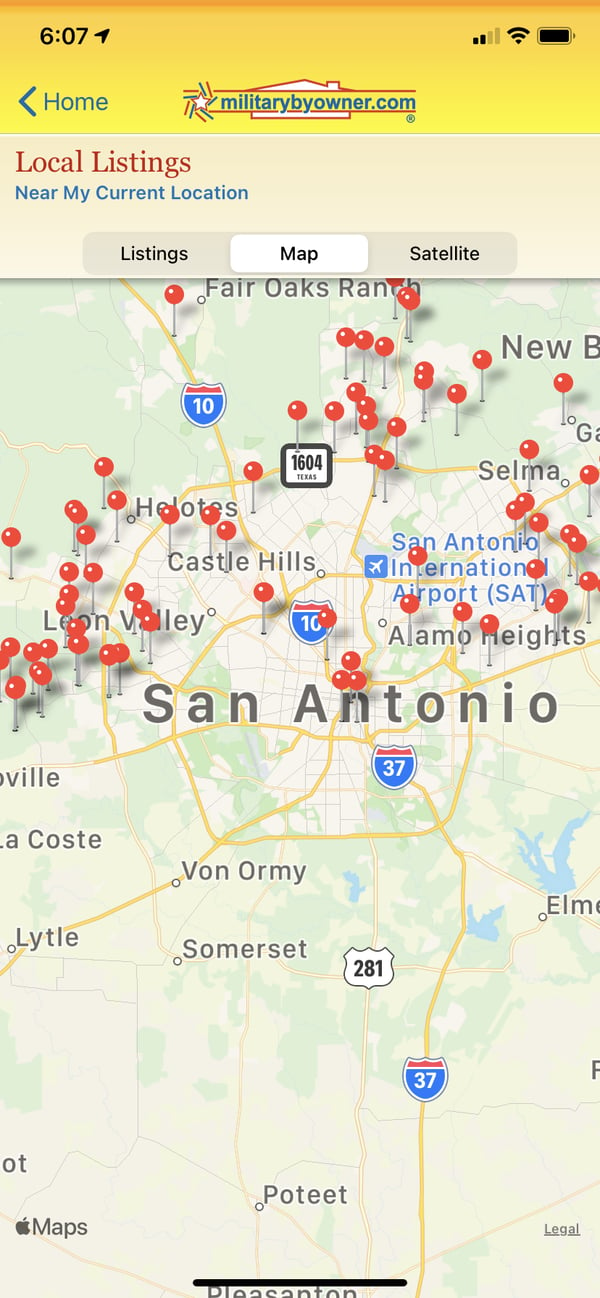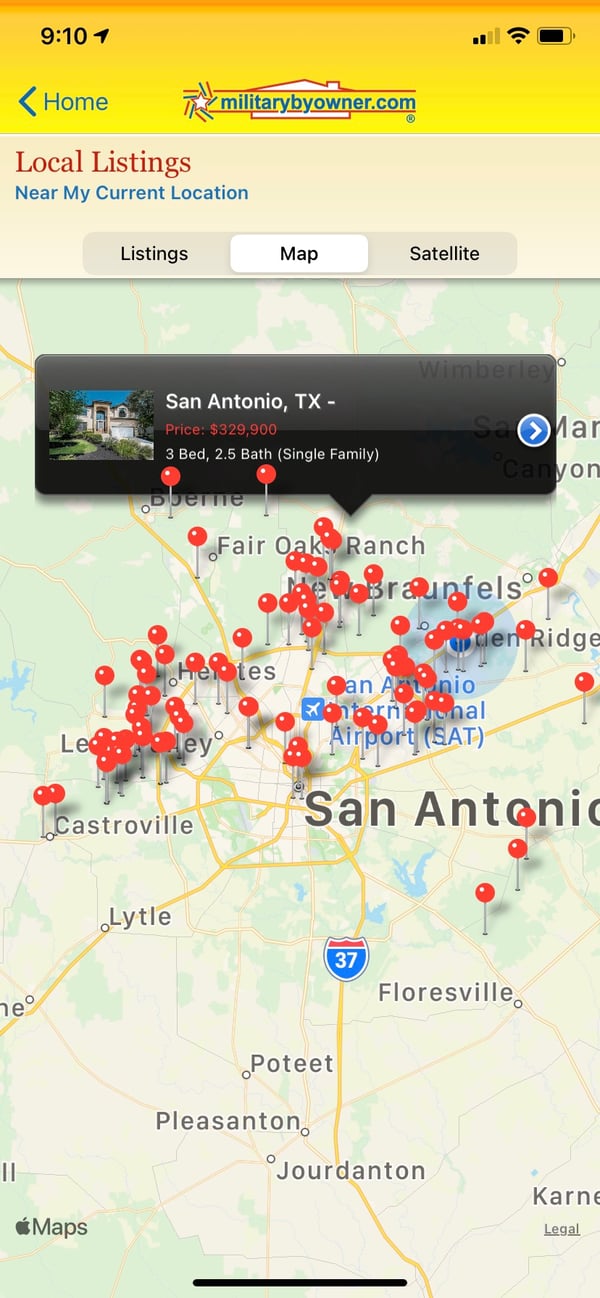 Download the MilitaryByOwner app FREE for either Android or iPhone in the Apple app store or on Google Play.
3) Comb through the details.
While aesthetics still carry some weight when you're searching for a room for rent, it's the little things and fine print that deserve your attention.
Furnishings: One of the biggest differences between rental rooms is whether or not it's furnished. If this is a deal-breaker for you, then it's an important thing to look for.

Amenities: What comes with the room? Aside from a pool, gym, and friendly community that the property might win you, there are smaller features that are worth paying attention to. Does the room have cable?
Air conditioning: does the home have central heating and cooling? If not, is there a window unit that allows you the freedom to control your space?
Internet service: most homes these days are wired for the internet, but how fast is it, and can it handle your needs?
Storage: It goes without saying that a room for rent doesn't offer a lot in terms of space. If you're downsizing for this transition or have more belongings that can fit in the closet, alternative storage is key to making it work. The landlord may have options to extend your storage on the premises, but you might need to look at storage facilities nearby.
Housemates: Who are you sharing the house with? Is this a simple homeowner or renter looking for a roommate to cut costs or a couple looking to cut expenses by renting out an extra room they have? Part of finding a room for rent that works for you is understanding whose room it is.
Rules: The word "rules" sounds negative, but when it comes to cooperating with housemates, they're the key to a happy home life! Issues like the pet policy, shared living space, curfew, use of alcohol, and allowance of guests might be written in the lease. If you can't comply with the landlord's rules, then it's best to keep looking.

4) Talk to previous tenants.
We always suggest getting a reference list from a potential landlord, but renting out a room? Well, now it's a must. Shared spaces mean more frequent interaction. There are more opportunities to realize that you have an amazing landlord or, heaven forbid, you've fallen into a worst-case scenario. One of the best things that you can do to avoid the latter is chatting with previous tenants.
With a chance to learn the landlord's quirks, communication style, and potential red flags, you're able to find out if this is someone that you can live with under the same roof.
5) Understand your legal rights.
Regardless of the space you're considering renting, understanding your tenant rights is an essential part of the process.
Renting a room vs. a larger home doesn't make you any less of a tenant and deserving of rights. Since the landlord-tenant laws fluctuate from state to state, the best thing you can do is get familiar with your state's laws.
Do you think a room for rent is right for you? Start your search right here on MilitaryByOwner!