Should I Have Renters Insurance in Military Housing?
Upon arriving at our current assignment, my spouse and I joined the installation's Facebook group where newcomers frequently pose questions and seasoned residents share advice.
One young newbie recently asked, "Do I need renters insurance living on base?"
A chorus of a resounding, "Yes!" was the answer, followed by a long list of entertaining yet destructive sequences of events that military families endured and lived to tell their stories to other unaware military housing renters.
Should I Have Renters Insurance in Military Housing?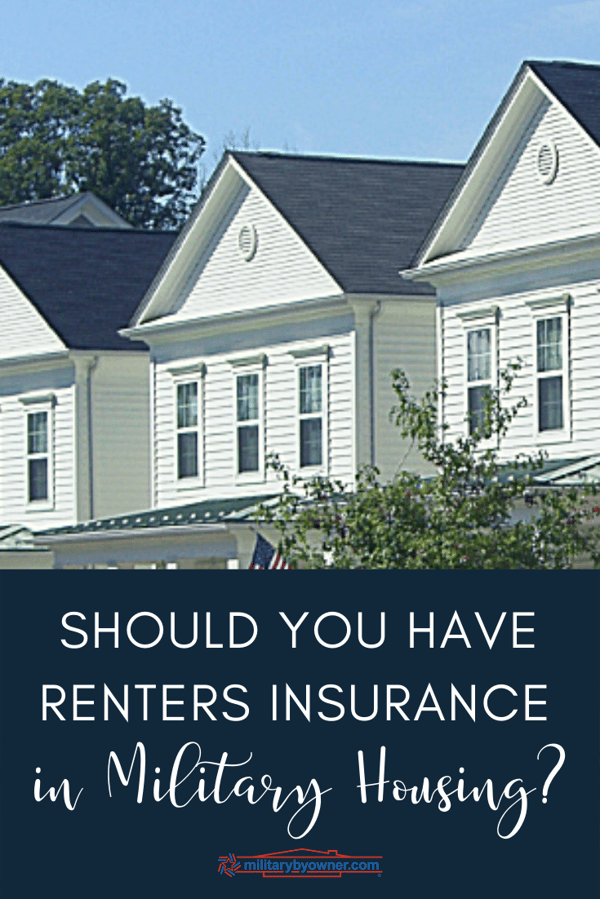 In asking the question, some of the confusion stems from the fact that until about six years ago, BAH used to include a small amount of money to cover renters insurance. After private housing companies took over military housing, they were required to offer servicemembers renters insurance because they received the BAH directly.
Today, BAH no longer includes money for renters insurance, and the housing companies have moved away from supplying renters insurance. However, most housing companies strongly recommend buying renters insurance but do not require a policy to live on base.
Here's what Lincoln Military Housing wrote regarding renters insurance in a blog post dated August 2020.
"Remember, you may not own the building in which you live, but you still need to have insurance to protect your property in the case of fire, theft, or other hazards. We strongly recommend that you purchase renters insurance to protect yourself in the event of a loss."
Your military housing company may not require renters insurance to live on base, but it's a good idea to look forward a few years and consider that many military landlords and apartment rentals require proof of a renters policy in their lease. For future reference, here's a guide to 5 Reasons You Need Renters Insurance living off base.
The Four Major Reasons You Need Renters Insurance
1) The Replacement or Financial Compensation for Your Household Goods
The most relatable reason for buying renters insurance while living in military housing is to replace your personal belongings if they suffer damage from a variety of factors. Weather, theft, fire, and water damage are a few of the significant causes of needed replacement or repair.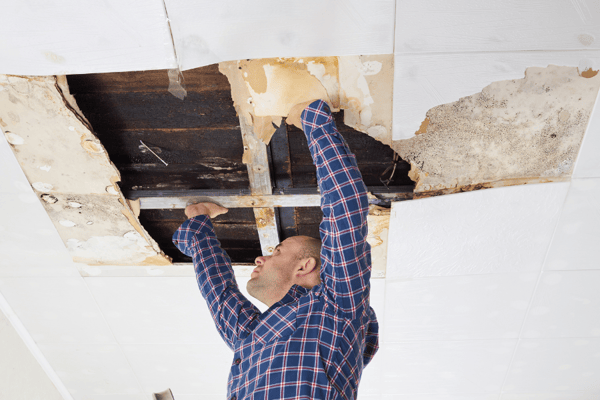 In the event of severe property destruction, you are responsible for the contents of your house. The housing company's insurance for the structure does not cover your belongings.
2) Protection from Legal Action and Major Accidents
You just never know when a disaster will strike! After a productive morning of doing laundry, I had just sat down with my tablet and a cup of coffee. The next thing I knew, our neighbor in the unit below was angrily knocking on our door. Our washing machine had leaked down through his ceiling. What a mess! Thankfully, our renters insurance policy included liability coverage. By submitting a claim, we were able to help cover the damages to our neighbor's property.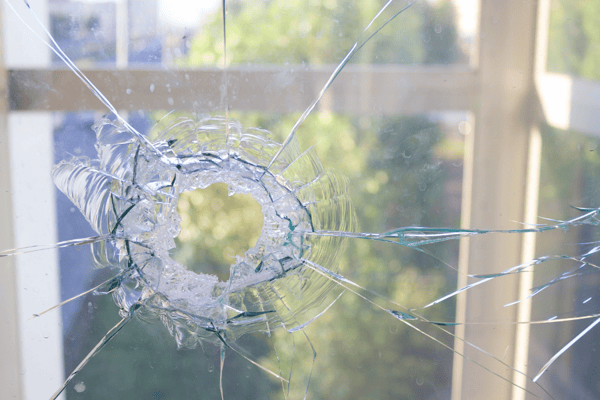 Did you know you could be liable for an injury caused by your dog's bite? Or what if your child hits a baseball through a neighbor's window? A renters insurance policy is handy to have if a situation with a potential lawsuit should arise. Specifically discuss these types of accidents with your insurance provider. The coverage and amount paid each month vary among companies.
3) Renters Insurance Covers More than Your Residence
As much as we all travel for a PCS and daily work, it makes sense to have insurance covering the in-between times when we're not at home. A renters insurance policy likely covers your property even if your goods are located beyond your address. Take a look at these scenarios outside of the house when renters insurance is well worth the investment.
If someone breaks into your vehicle and valuables are stolen.
If damage occurs to your belongings

while in a storage unit

.
If anything happens to your household goods during a PCS shipment.
4) Everyday Mishaps Such as a Power Outage
One summer, we had an intense thunderstorm and lost power. Of course, it was immediately after making a grocery run to restock the refrigerator. With a quick call to our insurance provider, I was able to explain the situation. By sharing an estimate of how much we had spent on the groceries that were now spoiled, we could file a claim. Without delay, our renters insurance policy helped us recoup the loss.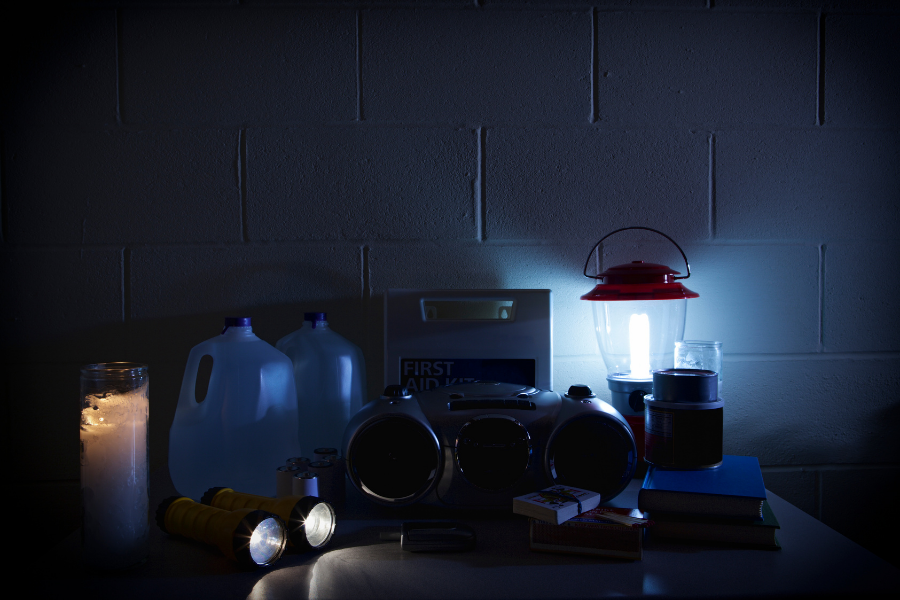 Don't worry; renters insurance is affordable!
I get it, moving is expensive, and savings are hard to come by. But bypassing renters insurance to save money will never work in your favor. Just one minor accident in your home could cost more than a year's worth of rental insurance through a reputable company.
In general, you can bank on spending between $150 and $200 per year for strong coverage. This is less than the replacement value of a laptop stolen from your car. Don't overthink it; renters insurance is affordable and widely hailed as worthwhile. It is possible to save a bit of money by asking for a military discount or negotiating with your current insurance provider to add renters insurance into a cost-effective bundle of services.
As with any insurance policy, you'll need to tailor your renters insurance to fit your needs. One size does not fit all. For example, if you own valuable jewelry or expensive electronics, you may want to tack on additional coverage to a policy. A complete inventory of your belongings is a helpful resource to assemble before you begin to shop for the best coverage for the price. Here's what to include in your home inventory, provided by the Insurance Information Institute.
If you're still deciding if living on base is the best option for your family, Living in Military Housing: What You Need to Know offers practical suggestions and helps you answer, "What is Your Why for Living on Base?"