Should You Invest in a Rental Property Near Fort Cavazos?
Over the last few years, the real estate market has been a bit of a rollercoaster ride. But many military members continue to consider real estate investing, especially in the cities surrounding Fort Cavazos (formerly Fort Hood), Texas.
If you're thinking of buying a rental investment property near Fort Cavazos, we have the information you need to start your search.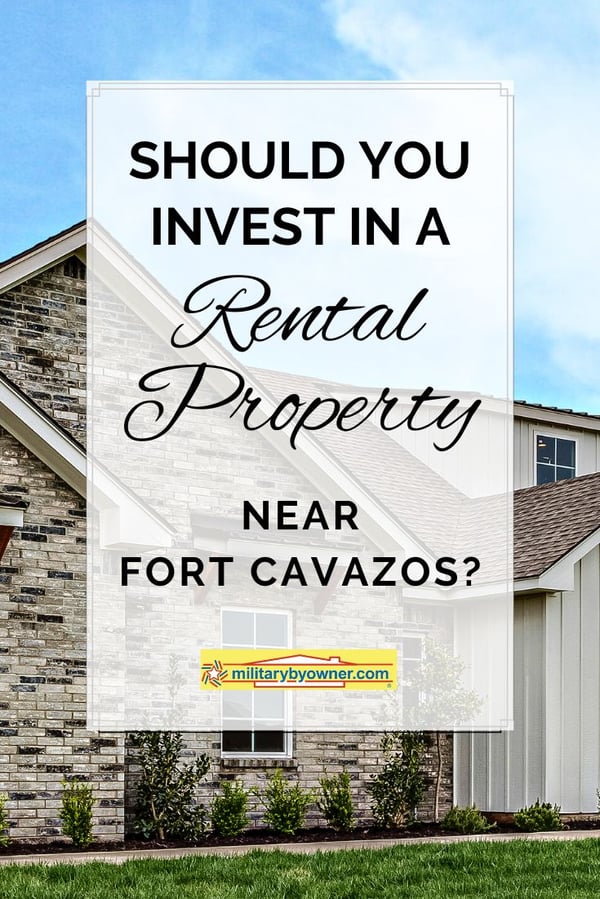 Fort Cavazos' Ideal Location
Over the last few years, Texas has seen unprecedented migration from across the country. Homebuyers and renters love the agreeable climate all year round, the low cost of living, and the absence of a state income tax. Added with sustained low-interest rates, the communities around Fort Cavazos are prime locations for investors.
The Military's Influence
Without a doubt, the military, their families, and the workforce that supports Fort Cavazos heavily affect the rental housing market. A steady influx of soldiers' BAH keeps Fort Cavazos' real estate market healthy and stable year after year. Here are some figures that bring the numbers into scope:
Occupying 340 square miles, Fort Cavazos is the largest active duty base, covering Bell and Coryell counties
The total number of people living in the Killeen-Temple-Fort Cavazos Metro area is about 510,000.
There are 37,160 active duty military; 413,341 retirees, survivors, and family members; and 10,980 civilians and contractors in the Fort Cavazos area. (from Military OneSource).
It's easy to see that profitable rental income is possible if you're willing to invest appropriately in your rental business. See Buying a Home with Renting in Mind for more information.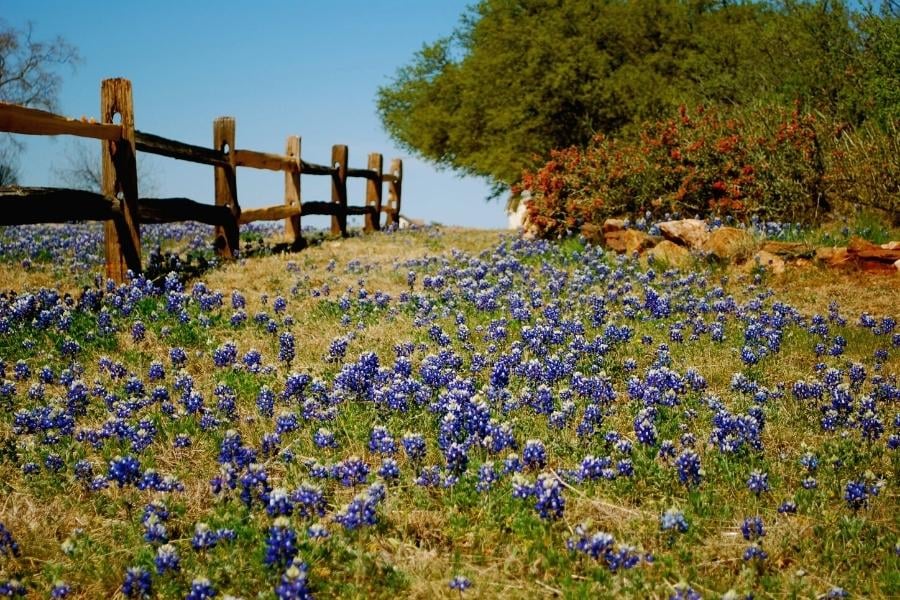 Texas Bluebonnets, the state flower. Image from Canva.
Before You Buy a Rental Property Near Fort

Cavazos

, Texas
Let's say your finances are impeccable, your savings are flush, and you've crafted a solid operating and exit plan for the Fort Cavazos rental home. Have you assembled your rental investment property team? This group of professionals is vital in normal circumstances, but if you're a long-distance landlord, you'll rely on them even more.
Your Real Estate Team
Local real estate agent. They should have rental investment experience and can refer you to the other pros you'll need.
Property management company. Though you could manage your property long-distance, you might want the services of a property management company.
Mortgage professional. Find one with experience in rental property financing and VA loans.
Real estate attorney. You need someone specializing in real estate investor experiences.
Insurance agent. Your agent should know how to work with investors and their lenders.
Home inspector. Your real estate agent definitely knows a reliable home inspector.
Appraiser. They'll help you decide which improvements add value.
Accountant. Numbers are everything in real estate investing. Work with an account well versed in rental

investment strategy

.
Contractor and handyman. You'll need a repair hero during crunch times.
Unsure about investment properties? Read Is a Rental Property the Right Investment for You? for help deciding.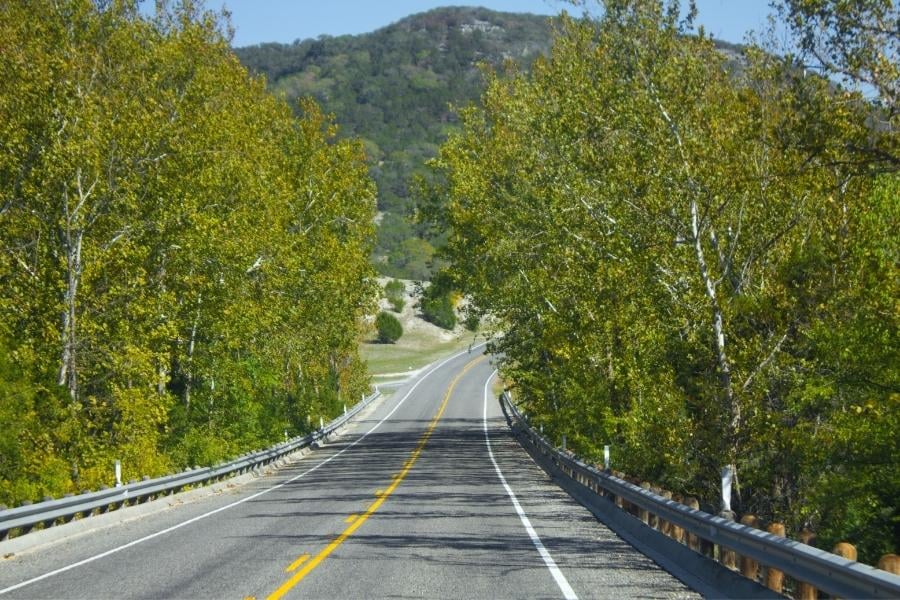 Driving through the Texas Hill Country. Image from Canva.
Popular Locations to Buy a House Near Fort Cavazos
As a rental property investor, it's a wise idea to extend your search to the major cities military members seek out when their PCS orders to Fort Cavazos drop.
The closest city to the base with all the everyday amenities you would imagine, like chain restaurants and big-box stores. A note about Killeen and Fort Cavazos: many residents consider the two locations the same and swap their names back and forth when talking about the area.

Harker Heights feels like an extension of Killeen but further away, with less hustle and bustle and newer planned neighborhoods.
Locals call this area "The Cove. It's located at the back entrance of Fort Cavazos and has great starter homes and more residential areas than Killeen.
About 25 minutes away, Belton is known for its large, more expensive homes by Lake Belton.
Nolanville has the newest communities with many new construction homes military families are looking for.
If you want to get to know the cities around Fort Cavazos better, read Exploring Fort Cavazos Neighborhoods.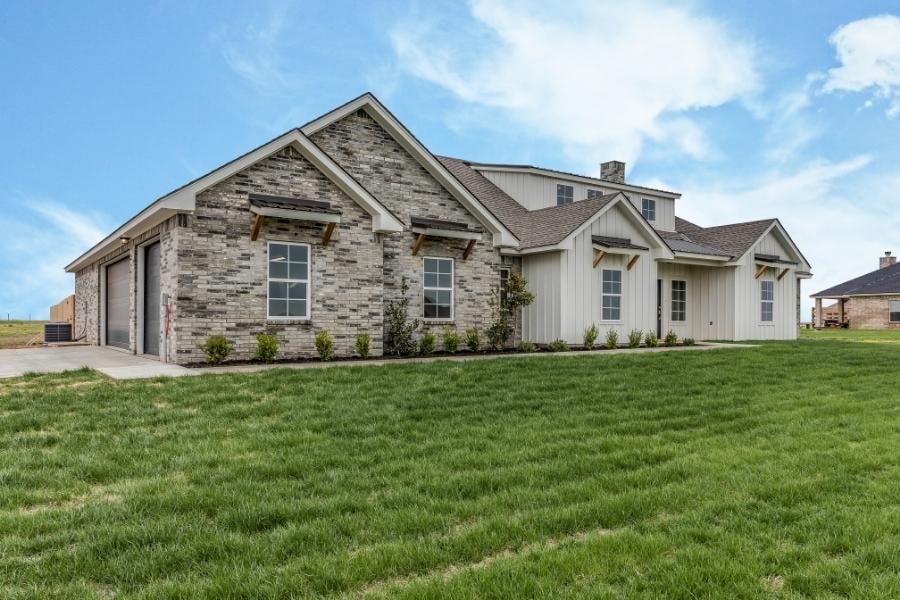 New construction home. Image from Canva.
The Types of Rental Properties You'll Find Near Fort

Cavazos
The single-family home collection dominates in-demand rentals near Fort Cavazos, but if you're interested in house-hacking (living in a property that you also rent out to others), there are fourplex and duplex options to investigate.
Single-Family Homes
Many single-family homes in the Fort Cavazos area were built in the 1990s and 2000s and have a standard three-bedroom, two-bathroom, two-car garage configuration. The average single-family house rental income usually starts at about $900 a month, but ranges to $1,200 and possibly much more during the current rental house shortage.
Fourplex and Duplex Homes
These multi-family homes are hard to come by, but if you can find one, they are reliable sources of rental income because they're rarely completely vacant. They're also a common entry point for real estate investing (thanks in part to the VA loan), especially if you choose to live in the property with your tenants. However, some multiplex owners might find it challenging to find property managers with the experience or desire to manage two to four tenants at once.
---
Are You Interested in Buying a Potential Investment Property Near Fort Cavazos?
If you're looking for a home with plenty of space to possibly convert to a rental property, take a look at this four-bedroom home with an additional fifth bedroom/flex space.
**Note: while this property is no longer listed, scroll down to view even more Fort Cavazos homes!
The home's location in Harker Heights is an in-demand, upscale neighborhood that renters will clamor to sign the lease. Everything your tenants need, from shopping and dining to desirable public schools, is within ten miles of home.
Although the interior is spacious and light-filled with updated finishes, the property's exterior is what draws renters in. The well-cared-for lush lawn is expansive, with plenty of room to play and entertain. The back porch not only offers the chance to relax and unwind, but the view from the lake completes the serene scene.
Rental homes often lack storage space, but besides the 3,500 square feet of living space, an attached two-car garage takes care of any overflow storage needs you might have.
See more Fort Cavazos homes here.
---
Desirable Amenities Around Fort Cavazos
Your potential tenants will initially be attracted to the Fort Cavazos area's low cost of living and ability to fill everyday needs, like fan-favorite grocery store chain HEB and all the barbeque they can eat, but they'll want long-term leases to take advantage of what the region has to offer, especially the abundance of outdoor activities.
Before your home search, Get to Know the Fort Cavazos Area.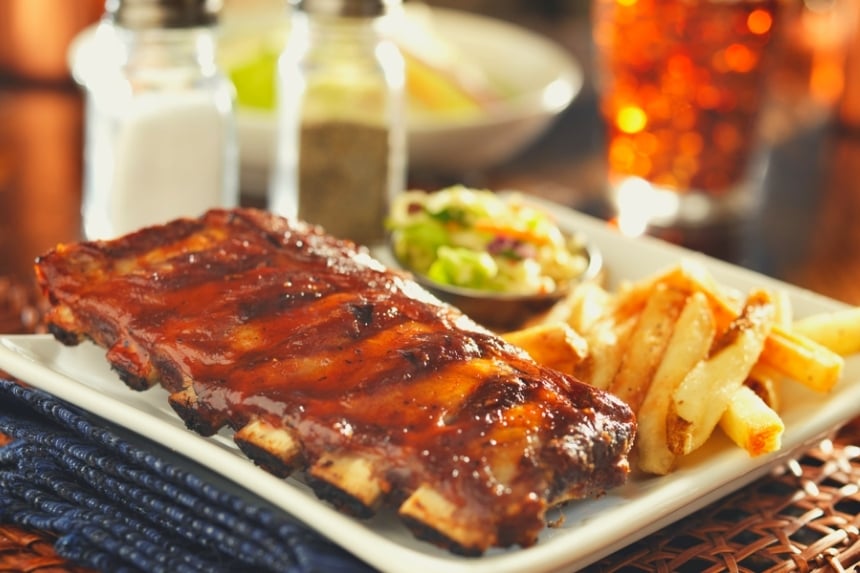 Image from Canva
Things to Do Near
Fort Cavazos
You probably know Waco, Austin, and Dallas are must-see day trips, but there are also closer-to-home choices that residents love to spend time exploring.
Hiking in the Hill Country throughout the area, but especially Chalk Ridge Falls.
Belton Lake Outdoor Recreation Area (BLORA) biking, camping, fishing, swimming
Inner Space Cavern has preserved cave tours for all levels of exploring.
There's a lot of evidence pointing to the cities around Fort Hood as solid rental investments. So if your finances are secure and you've rounded up an experienced real estate team, a search for an investment property could be a wise financial decision.
Moving to
Fort Cavazos

? Get our free resource below and learn more about the area!