Smart Tips for Your Military Family's Holiday Travel
This time of year may find you in the throes of holiday travel planning, as you scan websites for airline deals and tally points for free hotel stays. Researching transportation and hotels are two of the most time-consuming tasks of the whole process. It really does take multiple levels of intense planning to wrangle every detail into place, all the while jumping from resource to resource, attempting to beat the travel industry at their own game.
Preparing early is always the number one piece of advice, but there are more best practices to make the most of limited travel time. Read on to learn more about choosing companies for military family travel and hospitality over the holidays.
Smart Tips for Your Military Family's Holiday Travel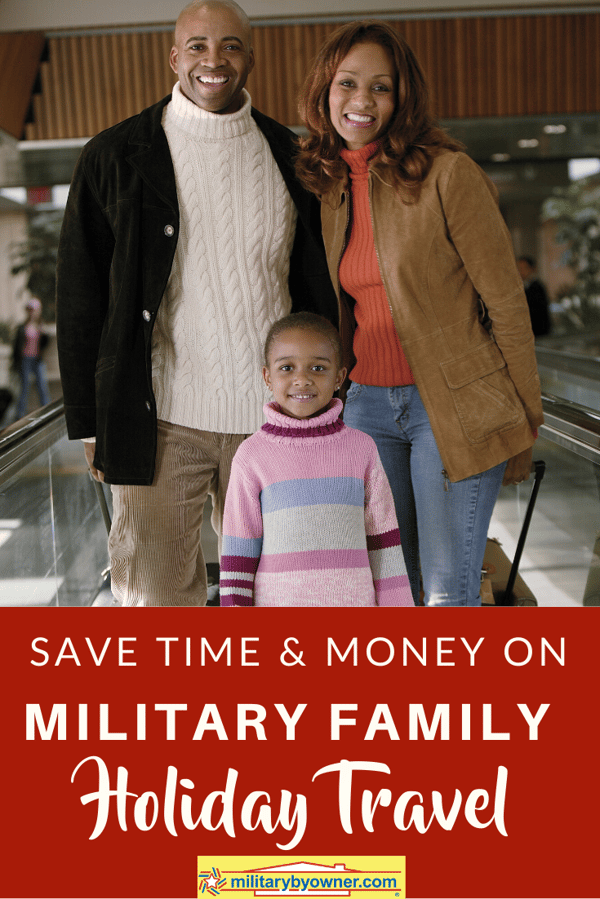 Holiday Travel and the Airlines
During initial flight searches, military families who chose air travel are likely going to search the lowest airfare through loyalty programs and military discounts. There are always good reasons to fly at the lowest cost, but remember that the cheapest flight won't always be the best flight, especially with kids or pets in tow. Searching for convenience, reasonable pricing, and appropriate accommodations requires multiple rounds of investigation, but travelers--beware.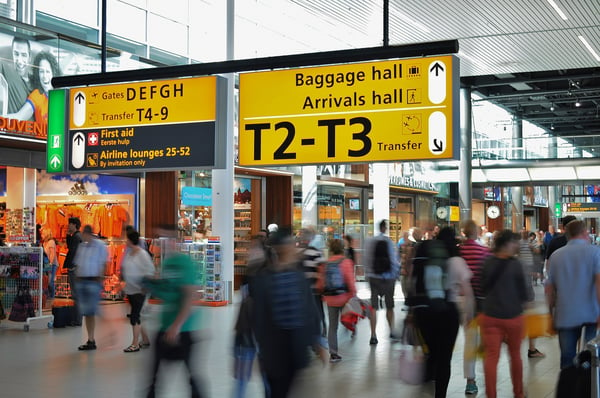 Have you ever thoroughly searched for perfect price and ideal departure times, only to have to put the query on hold? And then you return to the screen and find--through the mystery of dark magic internet science--your computer cookies or airline snooping has "coincidentally" hiked your fares by $100? Yes, it happens and it's infuriating.
Airline industry representatives have repeatedly said flights constantly adjust minute by minute and could easily lower OR raise your last viewed fare, but consumer advocacy groups have claimed foul on this perceived surveillance tactic for years.
For those who are concerned, Airfare Watch Dog describes the practice known as dynamic pricing, and how to beat the adjusting rates. Suggestions include clearing cookies, using a different browser than the one that was used for researching, changing from one device to another, and conducting research in incognito mode.
Here's a tip for either way you view the debate. Use Google Flights to start your research. It is the most powerful tool for gathering every bit of information you need to find not only the least expensive flights, but the flights that have the perfect combination of convenience and affordability. Plus, Google Flights doesn't use cookies to track your search and raise prices.
Remember, cheap fares are often cheap because they have multiple stops, long layovers, and overnight flying time--none of which are really conducive to traveling with young kids.
The Best Family Airlines
The Travel Points Guy group (TPG) is a trusted third party that independently ranks airlines' overall performances. They've recently published their report on Best Family Airlines 2019, which describes the amenities and policies that are most important to family travelers.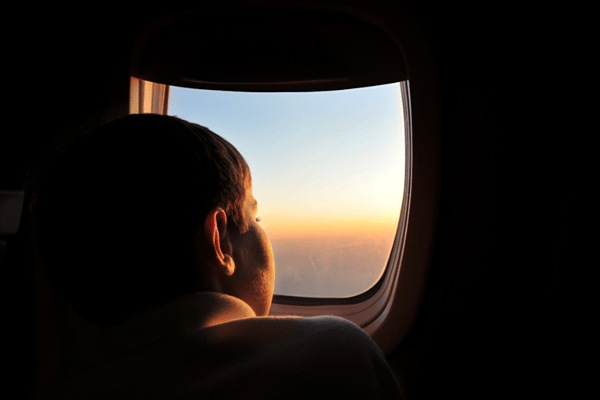 Topics include seat assignments that place parents and children together, entertainment options, accurate take-off and landing times, and even kid-friendly snacks. In addition, each airline is graded on the combination of flexibility while choosing seats, free baggage and/or Wi-Fi, and the ability to pool points.
TPG recommends these as their top 5 best airlines for families:
JetBlue Airways
Southwest Airlines
Hawaiian Airlines
Alaska Airlines
Delta Air Lines
Want more ways to take advantage of military perks? Take a look at 3 Big Reasons to Love Military Travel!
Spend Holiday Travel on the Train
Traveling with children is no easy feat. Add a pet or two, and the trip can turn into chaos in mere minutes. What if you could remove some of the pressure of holiday travel? You can if your destination is one that the Amtrak train system serves.
Ever heard of the Polar Express, or the many versions of Santa's Train to the North Pole? Winter holiday travel is ideal for changing up the drudgery of flying and taking some time to unwind with the whole family while seeing some of your route potentially covered in snow.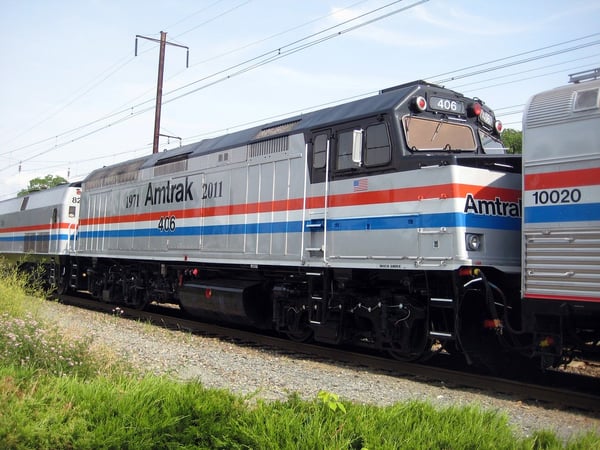 Just think: no TSA lines, no middle seats to avoid, and no restrictions on movement. Your kids will have all the freedom you allow! Plus, if your furry loved one (dog or cat, 20 lbs or less on select routes) goes on all of the family vacations, the danger of passage in the plane's cargo is eliminated. (Is your dog too big to ride the rails? Here are Alternatives to Pet Boarding During the Holidays.)
Book early for the most availability, and be sure to use your veteran or active duty 10% discount which includes spouses and dependents. Plus, you'll be eligible for a prime spot at the beginning of the ticket line. Take a look at Amtrak's pricing for children, as it might be more affordable than a military rate. Here are Amtrak's guidelines:
"One child ages 2 - 12 is eligible to receive a 50% discount on the lowest available adult rail fare on most Amtrak trains with each fare-paying adult (age 18+). If any additional child per adult will be traveling, reservations must be made for that child as an "Adult" and the full adult fare will be charged.
Infants Ride Free
One child under the age of two, not occupying a seat, may ride free with each fare-paying adult (age 18+). Additional infants can be booked as a "Child" and receive the 50% discount (if available) or as an "Adult" (if the Children's fare is not available).
Train travel agents transform a mundane trip into a family holiday no one will forget. With Amtrak's Discover America by Rail program, your mandatory trek home to visit grandparents could be accompanied by a trip of a lifetime. Just inquire about Amtrak's destinations. From New York and Washington D.C. to New Orleans and the best of western National Parks, there are hundreds of routes to choose from.
Last, but certainly not least, is the opportunity to travel on Amtrak's Auto Train. If you prefer to have your car at the end of your journey along the I-95 corridor on the East Coast, the Auto Train could be your solution. Beginning in Lorton, Virginia, and ending in Sandford (Orlando), Florida, the Auto Train safely transports your car, van, motorcycle, SUV, small boat, or jet ski to the end of the line.
Sleeping cars are available, and your military discount applies. If you're considering a trip in the new year, Amtrak is unveiling new and improved amenities on the Auto Train in 2020. Look for more availabilities for sleeping car reservations and upgraded linens and meal service. For coach passengers, the Cross-Country Café offers more fresh food options. Share Fares have expanded to include the Auto Train. r
RELATED: How to Plan Your Military Travel with Pinterest
Holiday Happenings at Armed Forces Recreation Hotels
It's well known that Orlando and Disney World are two of the top visited holiday destinations for military families. So much so that military spouses and veterans have created a sub-industry of Florida travel agents that use all of the perks allocated to military members, including discounted dining and lodging access to stays at Shades of Green, and every military discount in between. Simply search any military spouse or travel group for a Disney Travel agent, and you'll have your choice among several to research. Here are a couple to get you started:
Speaking of Shades of Green! Will your travel plans take you near any of the Armed Forces Recreation Centers? All four have holiday plans underway on their websites. Book early to reserve the best rooms, tours, and dining hours.
2) The Edelweiss Lodge and Resort
After all the snow play and local tours you can handle, be sure to hang around for the ultimate in European Christmas traditions.
Munich Christmas Market (Marienplatz) November 27- December 24
Ice Skating in Mohrenplatz November 30 - January 6
Christmas Tree Lighting Ceremony November 30
Mittenwald Christmas Market December 12 -15
New Year's Eve Celebration and Fireworks December 31
Seoul's Lotte World Amusement Park is a destination unto its own while staying at the Dragon Hill. It's essentially an indoor entertainment complex, and very festive during the holiday season. Kids love the indoor ice skating rink and aquarium. Parents enjoy shopping and trying local food outlets. Stay connected with the Dragon Hill Lodge to be the first to know about Christmas dining and events.
Mele Kalikimaka a Hau'oli Makahiki Hou!
Merry Christmas and Happy New Year!
If your ideal version of Santa wears an aloha shirt, take a break from the beach and make sure you make reservations for the Hale Koa's holiday festivities.
Holiday themed shows and activities are scheduled throughout December and include:
Photos with Santa
Christmas Eve Hawaiian Style Luau
Christmas Day Grand Buffet
New Years Eve Luau and Barefoot Bar Beach Party
Armed Forces Vacation Club
If it's been awhile since you've checked out AFVC, take another look. The website was revamped, it's easier to navigate, and the booking system has been simplified. For years, military families have vacationed on affordable properties across the country and internationally.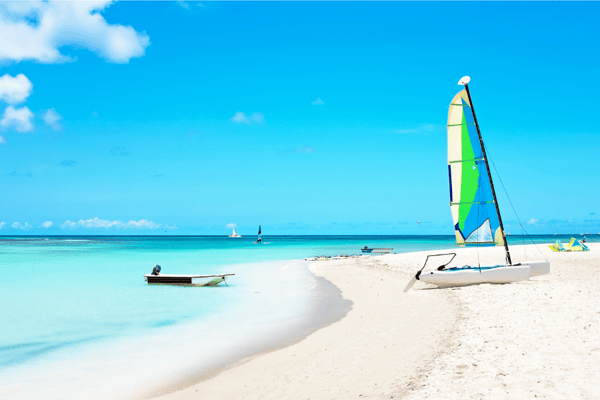 If you have a destination in mind or if you want to be inspired by a property's amenities, there are multiple ways to search. A quick solution is to browse the Pre-Paid All-Inclusive Resorts which include food, beverages, and other site-specific highlights. Destination, travel dates, and price types are the categories available. Within those, locations such as Aspen, Aruba, and Branson appear.
AFVC is known for their $349 Space-A Vacations. You can expected to pay $349 per week, per unit. Depending on the preferred dates of travel, locations are global and include Greece and the United Kingdom. Stateside, popular locales such as Hilton Head, South Carolina, and Kissimmee, Florida, are choices.
With just a few tweaks to your normal holiday travel research, you'll find better deals and more attractive options to take advantage of your holiday time spent together. If you're interested in learning more about making the most of your travel, be sure to follow the MilitaryByOwner blog, as we often highlight military family travel tips and destinations!