Waterfront Fort Benning Homes on MilitaryByOwner
There is a lot to be said for having a home with easy access to water during the many warm months in Georgia. From experience living in this region and attending a way-back-when Jump School Graduation in August, I know water features near a home are very, very attractive.
These high-end properties near Fort Benning, Georgia promise to relieve the heat in style.
Wood Duck Lane - Midland, Georgia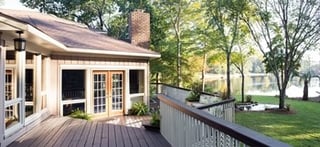 This home is the cool, stylish, and gorgeous older sister you never had. She's not stingy, but generous, and she'll share lake front property views that your friends will swoon over.
Remodeled inside and out. Check.
Luxury kitchen with granite. Check.
Wrap around deck, koi pond, fire pit. Check.
Painted front door with the perfect shade of lipstick red. Check.
What more could an awesome (without trying) family want from a home near Fort Benning?
Lakefront Drive - Columbus, Georgia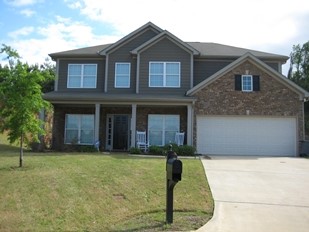 In addition to the water view from this house, the bonus features are charming and unexpected. How about a butler's station? The extra space is very fancy and handy to boot. Everyone wants the option to serve a family holiday meal from a tucked away, dedicated prep space.
The songs of praise for a mudroom are aplenty. Dirty dogs, kids, and the spouse who kicks off their work boots haphazardly will all be corralled expertly in this home's designated spot for clutter control.
Don't only be swayed by the house's extras, because the hardwood foyer, stainless kitchen appliances, spacious master with an attached sitting room/potential nursery, and bonus room round out all of the features this well priced home has to offer.
Dunlake Drive - Montgomery, Alabama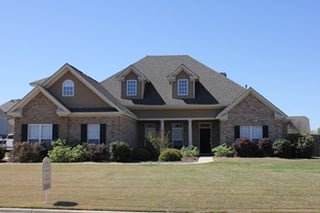 A bit further out, 3200 square feet of beautiful home to settle into with a front door view of water might be a dream come true for one willing to make a commute. Space and privacy are hallmark features of this home, but so are the 12-foot ceilings, open floor plan, and abundant master bedroom and bath.
Here's a hidden feature that not many know about: the option for personal alone time during the commute from Fort Benning. You'll be free to listen to your own kind of music, without screeching demands from your kids to listen to the latest young starlet. What about that controversial podcast? There's plenty of time to catch up, while unwinding from the busy workday. Walking through the front door refreshed and happy are luxuries in of themselves.
Wood Duck Lane - Midland, Georgia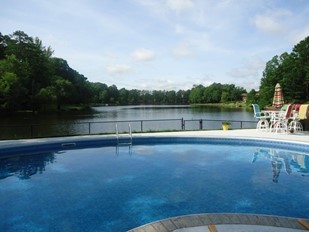 What to do today? Hmm. Pool? Lake? Lake? Pool? A tough decision no doubt for the next owners of this home. Woodland views of the serene lake are a natural backdrop from the deck of the sparkling pool. Plan for many entertaining evenings ahead with property like this to show off. When the steamy Georgia weather fades and becomes too chilly for the pool, move the party inside to gather around the handsome brick fireplace.
Luckily for your guests, this house has four bedrooms and three bathrooms to accommodate their overnight needs, not to mention the full mother-in-law suite for long-term visitors. The recently renovated kitchen showcases granite countertops with new cabinets and appliances that are more than apt to handle any of their dining requests.
Not moving to Fort Benning for lake front adventures? Don't worry, there are dozens more properties to search through. Simply choose Georgia and Fort Benning from MBO's home page and you'll easily be able to filter through many categories to suit your lifestyle and budget.
*Note: these properties are no longer listed, but search for similar homes on MilitaryByOwner with the links above.