What Home Sellers Can Expect During the Inspection and Closing
If asked what the most exciting part of buying a home is, what would you answer? For many, it's househunting, followed by the moment you find the one. At the bottom of the list is negotiation, and right above it, the paperwork. It's doubtful that anyone enjoys the home inspection process and closing paperwork.
Bu if you're selling your home, the inspection and closing solidify the sale and free you from the tasks of finding a buyer. Au revoir, open houses and home showings! But what do the home inspection and closing day really look like for the home seller?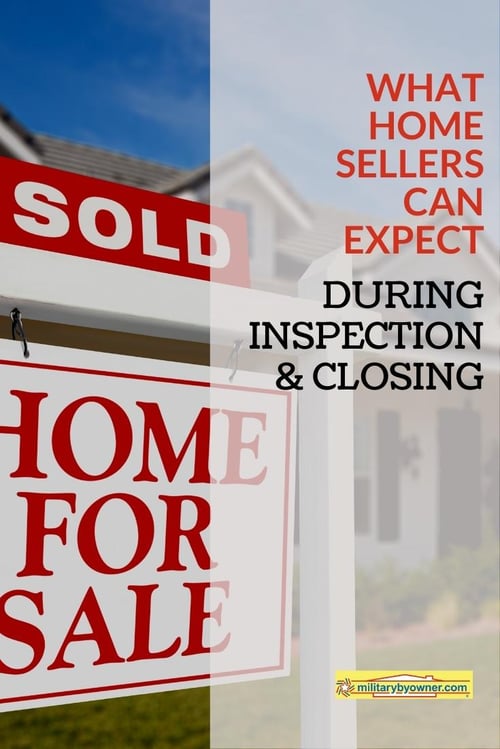 What to Expect at the Home Inspection
Home inspections are designed to catch any issues around the property, and it's an essential step for the buyer to help ensure they're making a sound financial investment. If the home inspector finds something concerning, the sale could fall apart or require the seller to make the necessary repairs.
A home inspector's job is to check that all systems are working correctly and find anything hazardous that could affect the integrity of the property.
What home inspectors evaluate:
Central HVAC
Plumbing
Electrical systems
Roof
Attic
Visible insulation
Walls
Ceilings
Floors
Windows
Doors
Foundation
Basement
Pest infestations
Structural components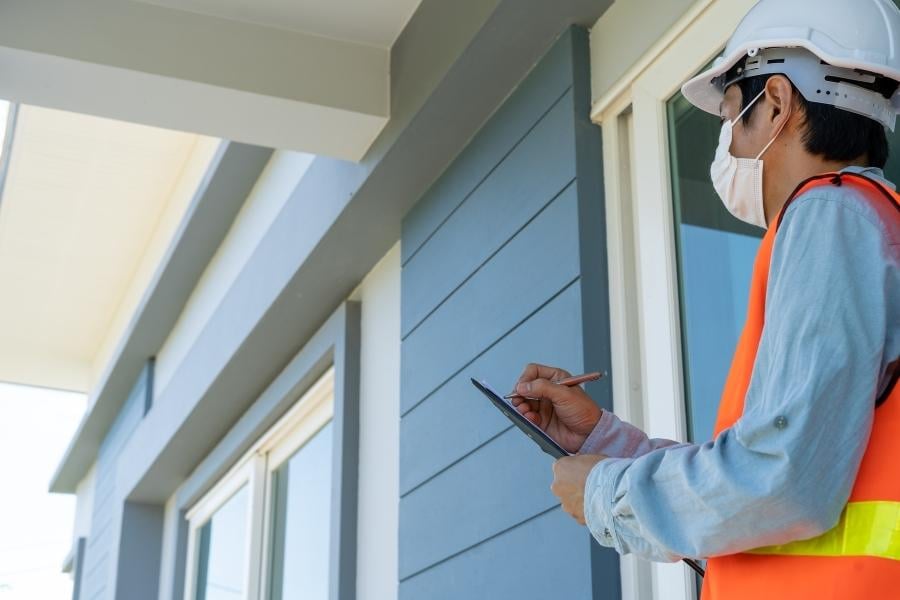 Photo from Canva
You don't have much control over the buyer's home inspection besides prepping the house and having documents ready. But there's another option that can give you peace of mind and a head start to repair anything that could be an issue in the sale. You can pay for an inspection yourself. Conducting your own home inspection allows you the opportunity to budget out time and repair costs, plus it buys you confidence for the buyer's inspection.
Realtor Karen Hall gives an overview of the most common issues found during a home inspection in the short video below.
The 3 most common things home inspectors find:
Plumbing issues like loose toilets, a high air loop under the kitchen sink, and drain stoppers not working.
Electrical issues like ungrounded or loose outlets.
Lazy installation like a missing anti-tip bracket for the range.
If the inspectors find anything concerning, you start another round of negotiations. It usually comes down to whether or not you will complete repairs before the sale or offer a credit to the buyer to repair after they move in. And while there are pros and cons to both scenarios, time is the biggest factor. Can you afford the time to make the necessary repairs before you need to move on to your next duty station? This can be harder to accomplish for short-notice moves, and giving the buyer credit is the easiest way to get on the road.
After you cross the home inspection off the to-do list and both parties are happy, it's time to move forward to closing day.
What to Expect at Closing Day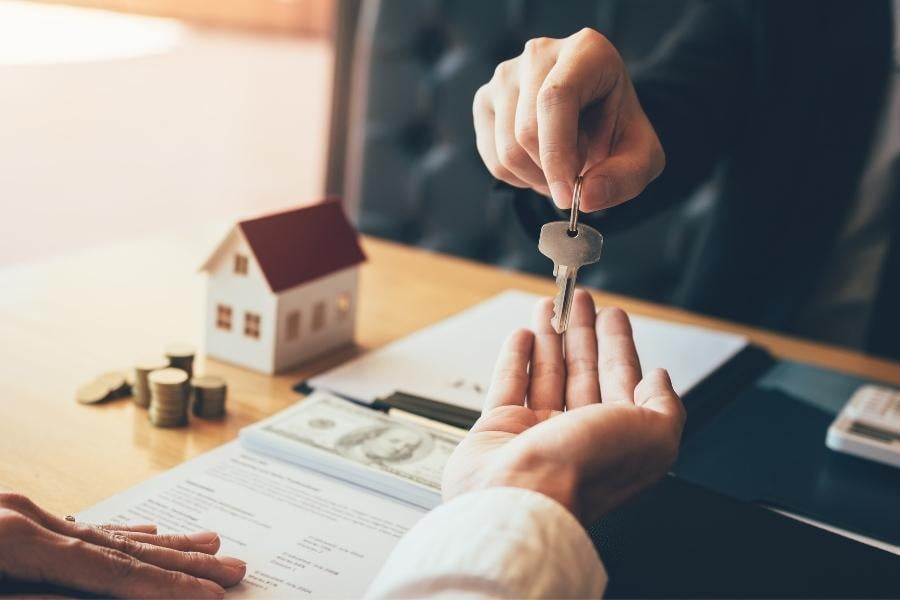 Photo from Canva
From the day you accept the buyer's offer until you exchange the keys on closing day is about 30 to 45 days on average. Within that time, you've completed the home inspection and opened an escrow account, a joint account into which both the buyer and seller deposit funds related to the transaction.
From there, the process narrows down. If you haven't experienced closing on a home before, there are some terminology and fees to know, so let's break it down.
Closing costs are typically 6% to 10% of the final sale. That sum goes toward a handful of things to bring the sale to fruition and includes:
Escrow fees
Title search
Title insurance
Outstanding HOA fees
Mortgage payoff or prepayment penalty
Transfer taxes and recording fees
Attorney fees
Each of these points are in place to protect the sale, ensure that you are the legal owner before selling the home, and verify that the transaction is compliant with state laws.
While you should still expect to pay money to close on the sale, there are some money-saving tips you can try in order to save a few dollars.
Most title, escrow, and settlement agencies set their own rate, which means that you may have the opportunity to save money if you're willing to shop around and compare rates.
You can negotiate with your real estate agent for a reduced commission rate.

You can do a For Sale By Owner.

Although, as we're reminded in the post, Do You Need an Attorney for Your FSBO?, "As the home seller, you may wish to hire a real estate attorney to ensure you're complying with all laws and as a prevention from being sued. The attorney can help you compile, understand, and review all the

documents and contracts you'll need for your home sale

such as the purchase agreement, offers and counter offers, disclosures, title documents, and more."
Closing on your home is incredibly exciting and the mark of a successful sale, freeing you to move on to your next adventure!
Need more home selling tips? Grab our free resource below.