What Military Members Should Expect from the 2021 Real Estate Market
Military members have so much to think about as a pending PCS approaches, and finding a home is high on the list of priorities. Your initial home searches are likely focused on bedrooms and bathrooms, commutes to school and work, and certainly your budget constraints. You're not immediately thinking about the long and short-term real estate trends directly related to your next duty station's local housing markets.
Why should you, right? The military says, "you move here," regardless of a favorable or unfavorable buyer/seller/renter market. True, some military members have a real estate mogul streak and are investing research time into housing market details for clues into resale value and potential rental income, but the average servicemember is searching for housing that fits their most critical criteria, which is often a short timeline.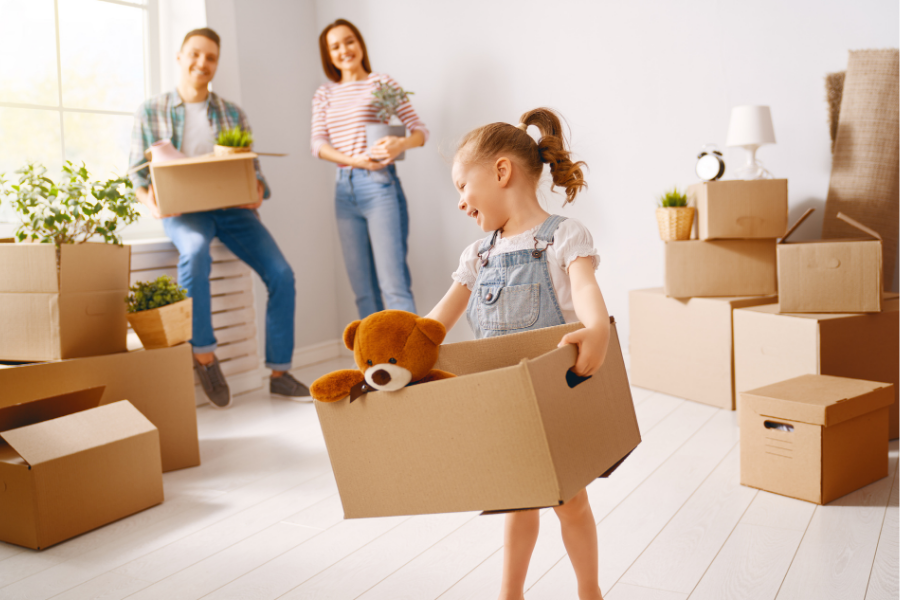 This year, of course, is different because 2021 is actively reacting to the on-going pandemic and the astounding and sustained real estate trends (low interest rates, low inventory, high prices) that change how military homebuyers, renters, and sellers are responding.
Even if you're not actively procuring a real estate portfolio, as transient military members affected by real estate trends big and small, you should know what you are up against in 2021.
Are you planning a PCS? Check out Quick and Easy Steps to Prepare for Your PCS Move.
The 4 Biggest Real Estate Trends of 2021
If you've at all kept up with the national news, you're aware of four real estate-related trends, but if the housing market wasn't on the top of your priority list this year, they look very similar to 2020, with little change in the near future.
1) Low interest rates.
Low interest rates continue to drive sustained transactions, and buyers are locking in interest rates rarely seen in the past. A drastic increase is not forecasted for 2021 and has buyers anxious to take advantage of the favorable terms.
Veteran's United Home Loans reports, as of mid-January 2021, a 30-Year Fixed VA Purchase interest rate is 2.250%, and the APR is 2.605%. The 15-Year Fixed VA Purchase interest rate is 2.250%, and the APR is 2.778%.
2) High prices.
A military home seller's dream, homeowners are frequently walking away with proceeds far higher than asking prices thanks to favorable interest rates and continued low inventory. If you choose to sell this year, you'll be part of the 10% increase in home sales predicted by the National Association of Realtors' Chief Economist and Senior Vice President of Research, Lawrence Yun.
3) Low inventory.
It's tough out there, especially for first time home buyers. The sellers market is thoroughly entrenched, which drives prices sky high, and the homes that make it to the public are suffocated by multiple bids and waived contingencies. Over the last several years, homebuilders have struggled to keep up with supply and demand, and scheduled new builds won't alleviate the shortage of property anytime soon.
4) Coronavirus.
Until the vaccine rollout is fully embraced, some buyers and sellers will be hesitant to change their address. However, with the increased use of virtual technology, low interest rates, and a favorable sellers market, the coronavirus won't slow real estate transactions in 2021. However, the virus will change the locations of in-demand properties and reward owners with sought after home designs.
Should you refinance your mortgage?

What Military Home Buyers and Home Sellers Should Expect in 2021
Military Home Buyers
If you're a military home buyer, you love the low interest rates but hate the fact there are few housing options to choose from, so you're back and forth between the decision to buy and rent. You've also become very in tune with what your current home is lacking after extended quarantine time and are dialed into the features need for your next purchase. You're not alone.
What you're looking for.
Most home shoppers have learned pandemic lessons and are looking for more space in terms of dedicated home offices, gyms, recreation rooms, and indoor living that extends outside. Although as a servicemember, you're likely not able to take full advantage of the work from home phenomenon, the uncertainty of the location (whether at home or not) of your spouse's career, and the children's in person or at school education remains.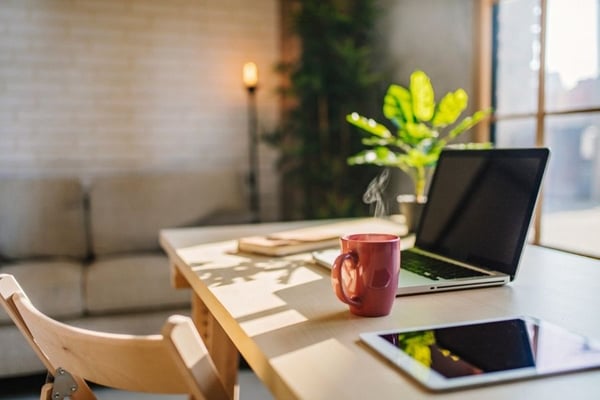 Are you on the fence? The time is now to begin planning your finances and saving for your home purchase.
If you prefer to build a new home, you're probably going to spend more on customization, especially on the above-listed features and more. Maybe a pool? The Toll Brother's, one of the nation's leading home builders, reported to Time, that the average in buyer upgrades for the last quarter reached $183,000, the most in the company's history.
Coronavirus has also put a microscope on multi-generational living and affected how home builders are catering toward buyers. Whether forced or invited, the trend of extended families living together will continue. This trend shows up in the way of apartments within a home complete with separate entrances or in a traditional mother-in-law suite that is separate from the main house.
If you're PCS isn't until the last half of 2021, you might have a bit more room to flex your housing buying muscles. Inventory is projected to slightly increase over the last six months of the year thanks to a combination of home sellers feeling better about the coronavirus and are more willing to show their homes in addition to some new construction communities.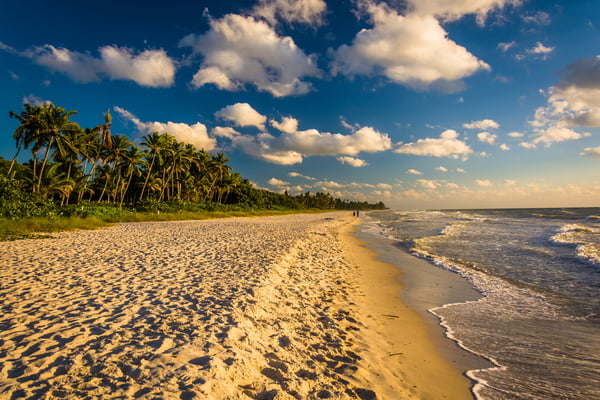 Where you're buying.
Depending on your outlook, you are unfortunately or fortunately likely moving to a place where civilians have previously waited to move but are now migrating to thanks to work from home changes. Warm weather states are seeing a massive influx of buyers. These states are coincidentally the location of many military installations. Florida, Texas, The Carolinas, Nevada, and Arizona are prime relocation sites.
Military Home Sellers
As far as simply selling your home in 2021, you should do very well. A well-priced home in good condition will be snapped up, as a significant demand remains, especially for entry-level homes. Your challenge, as a military home seller, is to answer two big questions: "After I sell, can I find and afford the next house?" And, "Should I consider becoming a military landlord?"
Either way, the concept of a rental house comes into play if you cannot find a home to buy or because you want to capitalize on the dire need for rental homes that surround military installations. Landlord life is also intriguing if your existing property already supplies the most wanted amenities, such as a separate home office, a backyard getaway, or a home gym.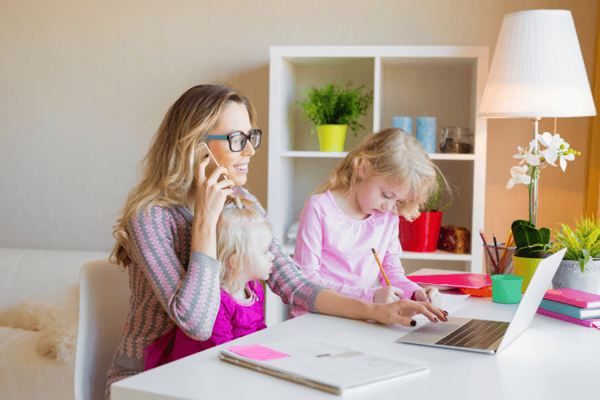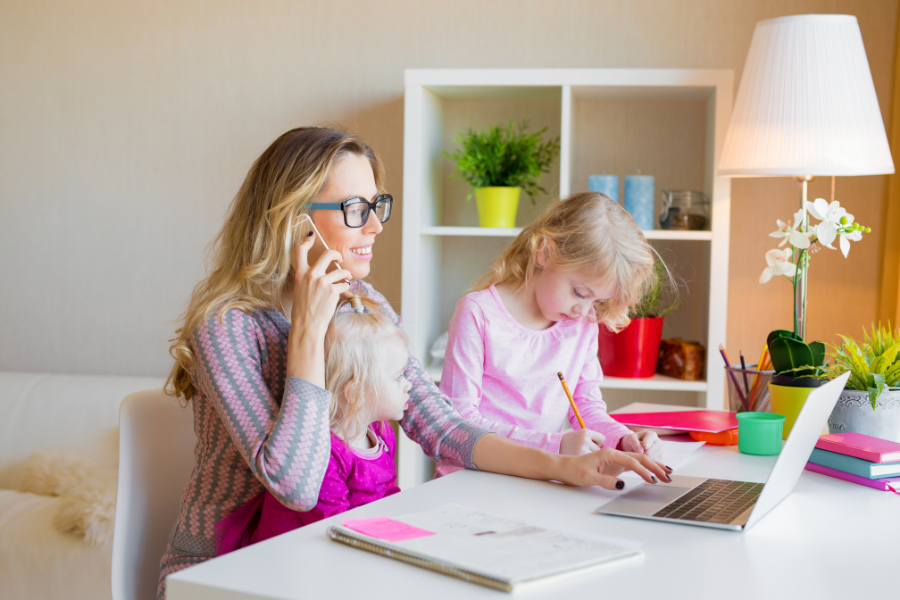 Military Renters, Here's What You're Up Against in 2021
1) First, COVID-19.
Official PCS orders are subject to any stop-movement order a command makes in accordance with health and safety protocols to contain the spread. Although mass stops such as those that occurred in the spring and summer of 2020 are not predicted, the possibility remains that your lease term might come up before a new home can be found because of restricted travel. Or, you might be in the unfortunate position of paying two rents at the same time to maintain a roof over your family's head if your PCS has stalled.
2) More competition for rentals.
Unaffordable housing pushes the general population out of the buying market and drops them deep into the renter pool. Military renters are now competing with priced out home buyers. This competition could quickly push rental market rates even higher. You might be thinking, "Wait, who, other than military families, wants to rent a home near a military base?"
Well, remember, the homebuyers claiming new abodes in the warm states? Traditional renters are also headed south to take advantage of the weather, work from home options, and a more affordable cost of living. Renting is a way to test out a whole new world before committing to the down south lifestyle.
3) Decreased rental inventory.
Those warm states tend to be vacation and retirement states as well. The market for secondary or vacation homes has exploded over the pandemic, decreasing even more rental possibilities. Buyers are no longer waiting for retirement or job possibilities, since interest rates are exceptional and they're happy to stay home when their house is basically a vacation getaway.
They're also making the change now because companies have re-evaluated the savings and opportunities based on work from home strategies. Although not in the South, major vacation locations such as the rental markets in Hawaii and San Diego will take on these qualities.
Expect the Unexpected in 2021
The unexpected resiliency of a booming real estate game will continue into 2021, which gives military home buyers, sellers, and renters an interesting set of facts to deal with. This includes slightly elevated interest rates, a low but slow climb of the inventory of homes, and the problems that occur when your house sells faster than you were prepared for. Add in a healthy dose of competition from non-military buyers and renters, and there's a lot to contend with.
If there's one lesson to be learned from last year, it's to expect the unexpected. Military families have excellent coping skills, and they'll continue to come in handy in 2021. Bidding wars, hard to find rentals, the possibility of further shutdowns or openings (thanks to the vaccine), and so many other variables are on the table. The best advice is to start your research early and surround yourself with a team of experienced real estate professionals.