What to Know About Flying with Pets During Your PCS Move
Pet transport of all types continues to pop up in daily news and will likely continue as the moving season approaches. From amended airline restrictions for emotional support animals to runaway show dogs roaming airport facilities, there isn't much of an absence of news of pets traveling badly.
These instances show up on our feeds because they pull at our heart strings and make for emotional story headlines. The stories are exceptionally stressful for military families, because airline travel can be unavoidable. How can we prepare for the well being of our pets crossing the country or an ocean during a PCS move?
Maintaining vigilant communication (meaning weekly and daily check-ins with your carrier) on ever-changing polices and logging recommendations from third parties whose job is to be pet transport company watchdogs are a couple of the best ways to stay informed.
For even more practical tips when traveling with your pet, read 6 Resources for a Military Move with Pets.
Flying with Pets? Here's What You Need to Know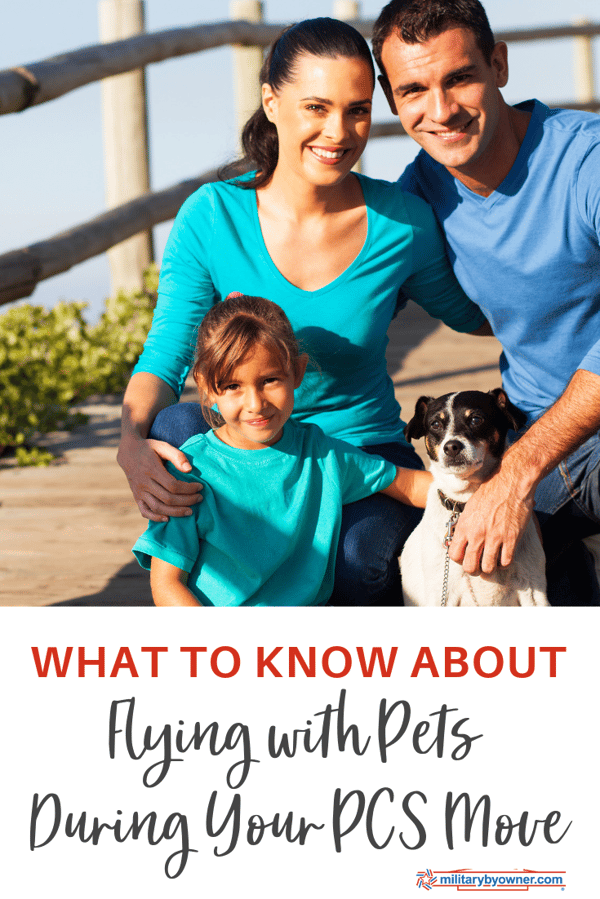 Flying With Your Pet
If your pet has never flown before, become familiar with the policies of potential carriers that military families use to transport their animals, especially if international trips are needed. These are excerpts from well-known airlines based in the U.S.
"May is Military Family Appreciation Month. In recognition of the dedicated military personal serving domestically and abroad, American Airlines Cargo announces the expansion of its military discount program to include the transport of personal pets to and from all international origins and destinations.

The military discount program now features 50% off published rates for all international pets traveling on American. Available to U.S. military personnel and their dependents, this special rate expands the existing military discount program, which already included 50% off all domestic pet transports."
"At Delta, we're here to assist all U.S. Military family members who travel, including pets. That's why we only accept animals as checked baggage for active U.S Military or Active U.S State Department Foreign Service Officers and their spouses with active transfer orders.

Military members and U.S. State Department Foreign Service Officers can check their pets as baggage for a fee, when traveling on active transfer orders. You or your spouse must book your pets as checked baggage at least 48 hours before arrival. Pets must comply with federal regulations, including proper documentation based on current policies and procedures."
"On June 18, 2018, United implemented several new policies and customer requirements for pet air transportation to improve the safety of the travel experience following a comprehensive review of our PetSafe program in partnership with American Humane, the country's first national humane organization.

Active duty U.S. military personnel on Permanent Change of Station (PCS) and their spouses, along with State Department Foreign Service Personnel (FSP) and their spouses are allowed certain benefits for transporting their pet dogs and cats when traveling on assignment to and from international destinations. The military and State Department exception benefits do not apply to military personnel who are on leave or traveling for leisure. PetSafe Program 1-800-575-3335 or 1-832-235-1541."
For additional information on domestic carriers and their policies, review the survey, The Best Airlines for Pet Travel compiled by Airfarewatchdog.com and The Points Guy. The results were produced by polling readers about their experiences. The survey consolidates vital information to help owners decide who to trust with their animal's transportation.
Are you moving soon? Prepare Now to PCS with Pets this Summer offers more advice on pet travel.
Pet-Friendly Airports
More than ever, and despite serious hesitation, pet owners are using the airways to get their animals where they need to be. Taking cues from the growing demand, airports have jumped on board to accommodate and cater to pet passengers. The American Kennel Club gathered their favorite airports and produced the Top 10 Dog-Friendly Airports in the U.S.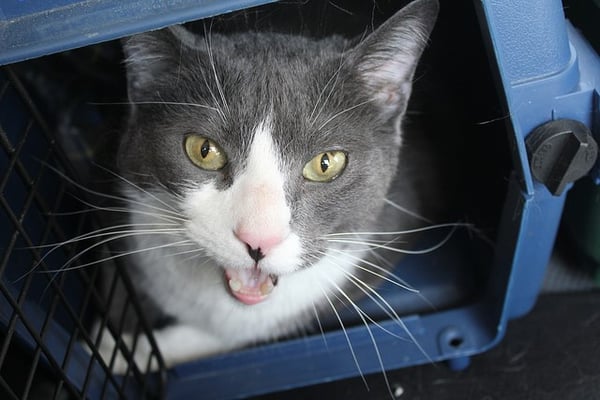 Topping the amenity list is the availability of pet relief stations. Most have at least one, but the higher ranked airports have multiple locations. Some are even private, for the most discerning dogs and cats! Other amenities that make the airports extra special are pet spas, day camps, resorts, dog parks, and overnight boarding.
Military members will be glad to see that several airports listed are frequent destinations for a PCS and a couple are international travel friendly too:
Washington, D.C. Dulles International
Atlanta Hartsfield-Jackson International
San Diego International
New York, JFK The Ark Pet Oasis. An entire terminal is dedicated to pet travel for small and large pets. All of the transport needs are met in one location.
Frankfort Airport, Germany, has on its property, the very impressive Animal Lounge. Lufthansa Airlines is known for their pet-friendly travel policies, and they've partnered with the airport to provide an international facility that is unlike any other.
Private Pet Transport Companies
It's really no surprise that private pet transport airlines are popping up more and more. Although flight options are available through traditional carriers, pet parents still harbor plenty of anxiety while sending their animals through big name airlines. This is the gap that private airlines want to fill, but with premium cost.
If a private flight is a consideration at all, be prepared for sticker shock. Demand is increasing, but affordability has yet to catch on with everyday people.
To find more options for pet transport, start with the International Pet and Animal Transport Association (IPATA) for leads. IPATA is a non-profit trade association for animal handlers, pet moving providers, kennel operators, veterinarians. They have worldwide recommendations on their website.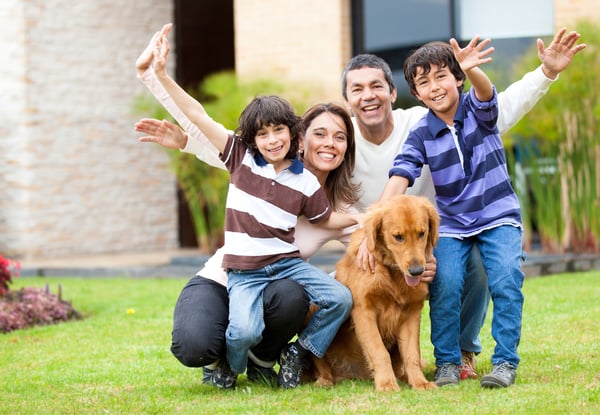 IPATA not only recommends airlines, but has a network of air and ground shippers that are in business to handle the details of pet shipping. From international flying documents to veterinary care en route, there are dozens of options to try and secure a pleasant trip for your family's pet.
Preparing for transportation early is one of the major components for successful pet trip. The various guidelines are often confusing, restrictive, and will likely require at least one phone call to confirm important details with a customer service agent.
Meticulously working to avoid mistakes at every step of the process minimizes the opportunity for disruption in safe pet delivery. Don't forget to tap into your network of military friends who have successfully completed trips with pets in tow. They can share the small details that will put you and your pet at ease.