What to Know About Renting Out Your Home During the Holidays
Did you get lucky in the PCS lottery? Are you living somewhere warm and sunny or in a place full of life and iconic landmarks? If you did score an ideal locale, there's a good chance that, if you're happy in your new location, other travelers (maybe even other military families) will be interested in paying for a short stay in your home.
The short-term rental market is here to stay. There were nearly 2 million active rentals listed on Airbnb and VRBO throughout the U.S. as of August 2019, according to short-term vacation rental data and analytics company, AirDNA.
With the gig economy going strong, more and more homeowners are looking for ways to earn extra cash, especially during peak vacation weeks, by renting out spare rooms, in-law suites, or possibly the whole house. Military families with available space could potentially jump on this trend as we are known to "go home for the holidays."
If rental income is piquing your interest, you're not alone. But there is much to consider before handing the keys to the front door over to strangers. Take a look a some of practical issues that need to be addressed first.
What to Know About Renting Out Your Home During the Holidays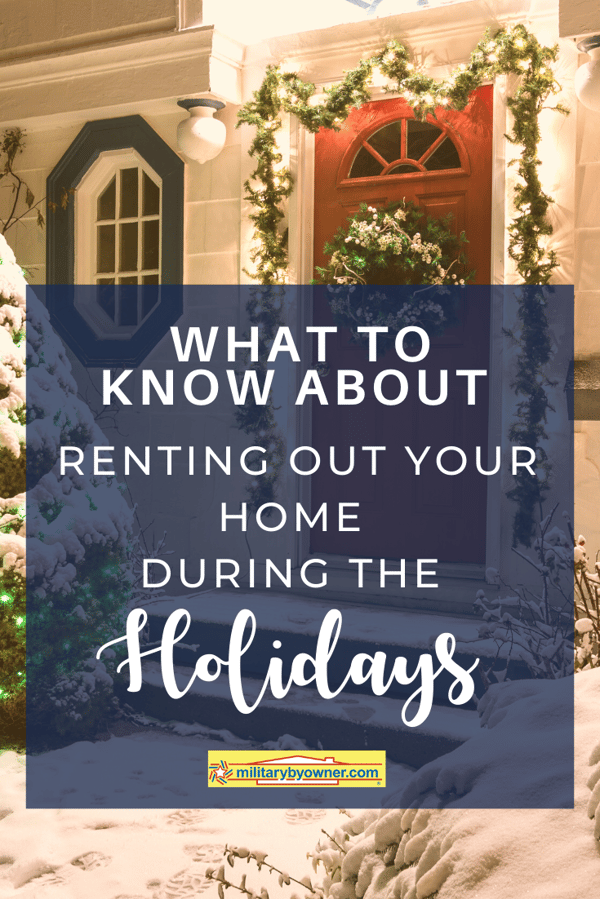 How Do You Feel About Personal Space?
Depending on your availability, some of your home, if not all, will be open to unfamiliar people. Unfamiliar people bring unfamiliar "normal to them" ways of life. Shoes on the coffee table, dinner eaten on the couch, and wet towels on the floor could all be perfectly acceptable behavior in their home, but are you okay with these habits in yours?
Before your first guests arrive, you'll have to take a hard look at what items could be sacrificed to accidents or thefts. Packing away personal treasures, whether it's pictures and family heirlooms or your expensive Japanese cooking knife and favorite cashmere sweater, takes a top spot on the what-to-do-first list. Next, decide which doors and cabinets should be locked or if you should purchase a safe.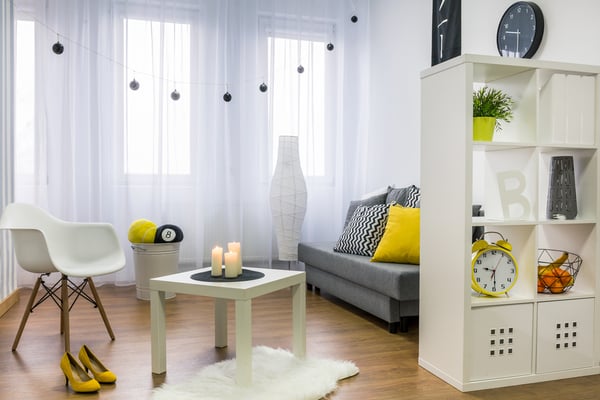 Although predominantly junk these days, if your your personal mail is delivered to your home, it could prove to be too tempting, allowing renters to snoop through, lose, or accidentally discard. Become friendly with your local post office and delivery person if you feel renting space will turn into a business. They'll help you keep tabs on the dates to hold and stop mail. USPS online has the option to stop and start mail online, but be diligent with follow through. Mail can be held up to 30 days per request.
Even short term renters need boundaries. Highlight very clear instructions concerning personal items or areas of the house that are off limits. Rules concerning overnight guests and large parties are popular topics to discuss with potential renters. More often than not, these stipulations are written out in a legal contract, as in a lease or rental agreement.
If none of these invasions of privacy bothers you, maybe a long-term renter is an option? Check out 6 Things to Consider Before Renting Out a Room in Your Home.
Legal Limits of Short-Term Rentals
The vacation rental industry is growing so rapidly that laws pertaining to renting your home short term may not exist in smaller locales, but large military towns and tourist draws such as Washington, D.C., San Diego, California, and Honolulu, Hawaii, have scrambled to get local legislation created to manage the business of high turnover rentals. Not to mention creating laws on how local governments can cash in on permits and rental specific taxes.
Research is needed to be in compliance with local and state laws. Some locations simply require paid permits, while others mandate inspections and improvements for fire escape routes, carbon dioxide detectors, etc. Assume there is a wide range of compliance expectations.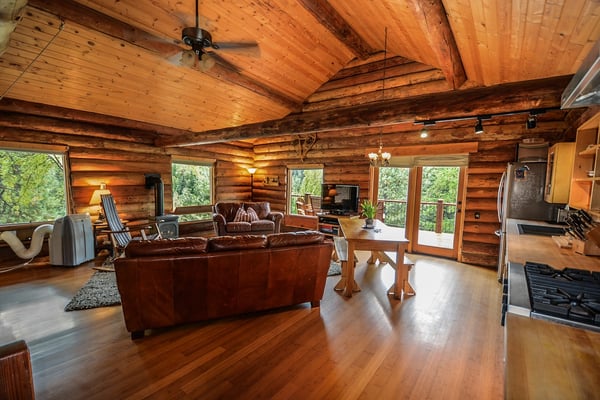 How Will Your Neighbors and HOA Feel About Your Rental?
Love them or hate them, homeowners associations have plenty to say about short-term rentals based out of your home. Start attending meetings and reviewing established regulations regarding rental space before welcoming your first guests. And don't try to hide your guests from your neighbors. They'll know very quickly what is going on and report any long term guests that aren't legal.
Even if your neighborhood welcomes rental business, the right thing to do to keep your business afloat and maintain neighborly kinship is to be transparent. Be forthcoming with the dates you'll be gone and how you can be reached if any of your guest's behavior becomes egregious. Assure neighbors that excess trash, reduced parking on the street, and other nuisances have an action plan for correction.
Best Business Practices for Your Short-Term Rental
When you picture renting out your house, is it on an occasional basis, for family and friends, or is this venture a money-making business? The answer determines how much time, money, and energy is needed to prepare your property.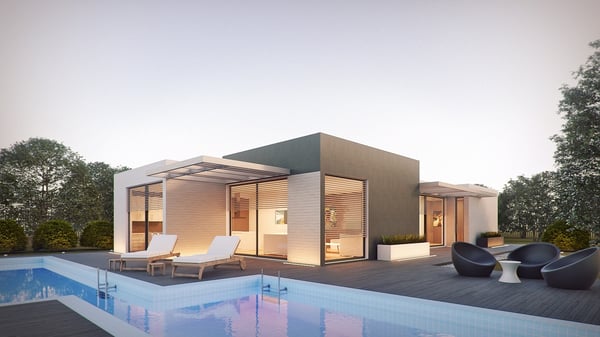 Use a Legal Agreement
Thorough and legal rental agreements containing general and specific stipulations must be created and signed by tenants and homeowners. Homeowners have little recourse if a verbal transaction is agreed upon, to then later be violated by tenants. Check in with MilitaryByOwner's partner, US Legal Forms, for state specific rental agreements.
Marketing
Where will you list your space for rent? There are pros and cons to each avenue; the larger companies have a larger reach, but require fees. DIY ads on local online publications and group pages keep more money in your pocket, but demand more work on your part. The management of phone calls, loading pictures, and processing paperwork is all on you.
Your rental business will need a marketing plan, starting with photography. The most bang for your buck is in quality photos of the listed property. Renters are wooed with high-end pictures (possibly from a professional) and clean staging techniques. Never photograph and publish dirty kitchens or bathrooms, and always use the best lighting possible. Investing in solid photos early on could reap major rental income later.
Marketing plans extend into the house by way of small and large amenities offered to guests. If you hope to receive positive reviews as the host, you'll need to consider ways to go above and beyond your competitors. Information on local attractions, sought-after dinner spots, and coffee houses are most welcomed, as are instructions on anything that needs a code or lock. A welcome treat such as cookies or chocolate makes for a memorable stay.
Pricing Strategies, Insurance, and Background Checks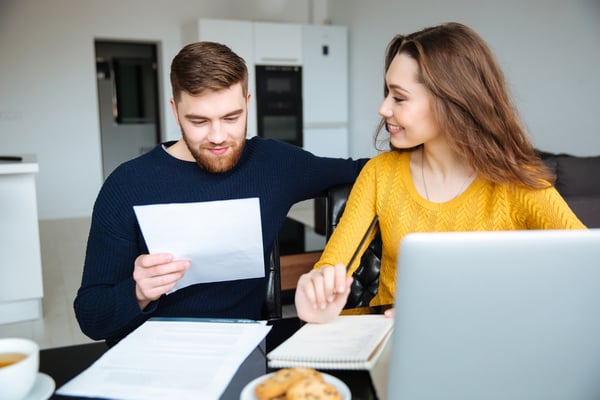 Learning to set a realistic price for your rental space is a challenge, especially for first timers; gauging the rental market takes some digging. Start with the big names, like VRBO and AirBnB, and see how much your neighbors are renting their property for, especially over peak holidays. Make your adjustments according to the size of the rental space and amenities included.
You likely have homeowners insurance, which is a good start, but it probably doesn't cover renters or the damage they can cause to your house. Check in with your insurance company to identify extra costs for renters insurance. Illegally housing renters could nullify parts of your current homeowners policy. Protecting your home and your assets is a top priority and ties back to the legal responsibilities noted earlier.
Depending on the length of stay, some homeowners find comfort in running background checks on potential renters. You many not find this necessary for contracting short stays, but it is an option. Research online platforms, such as other vacation rental sites to read reviews written about the renter's past stays in other homes.
Utilizing a Property Manager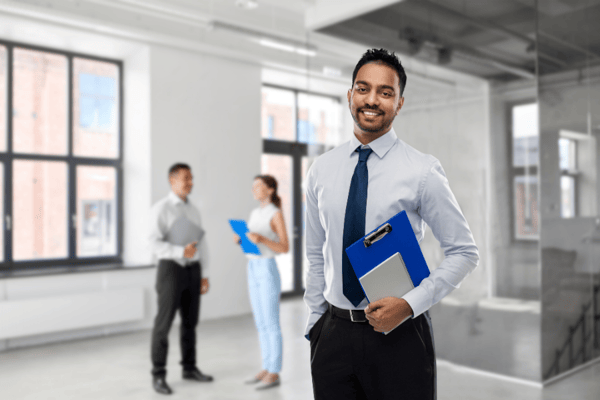 If all of these details have you feeling overwhelmed, there is a solution. Hiring a property manager could take the burden of all of the administrative and marketing tasks off your mind. But, they do come with a cost (around 10-15% of each booking) and their fees will have to figure into the overall budget to figure out if renting short term is worth your efforts.
Full service managers handle every detail of the process from loading pictures to communicating with renters and scheduling cleaning services after the guests depart. During the vetting process of selecting possible property managers, be sure to clearly express that yours is not a full-time vacation rental and will have restricted availability, mostly around holidays. Some companies won't find value in occasional renters.
Here's help for finding a reliable property manager: 3 Things to Know Before You Hire a Property Manager.
Thoughtfully consider real expectations of the time you spend away from your home. Is it each December and July every year? Or just two weeks over spring break? Military families should also factor in their military lifestyle schedule.
Could a 6-month deployment mean the spouse moves home temporarily, leaving the current house open and available to rent? An extended TDY offers the same possibility. Your personal calendar truly dictates if short-term rentals are a viable option given the amount of preparation that is necessary to make the transactions profitable.
MilitaryByOwner offers homeowners who are considering renting some or all of their property dozens of resources to make the transition seamless, including a free Landlord Tenant e-book. Also be sure to subscribe to the daily blog, because military rentals are always a hot topic!