Why You Should Use Photos in Your Home Sale Ad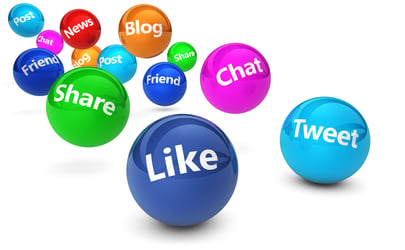 During the month of May, MilitaryByOwner Advertising posed a question to their loyal Facebook followers: "How likely are you to inquire about a property if the advertisement does not include photos?"

As a frequent blog reader, what would be your answer to that question?

No matter if a property is up for rent or listed for sale, as a visual learner I am drawn to what I can see. An appealing photo catches my attention and leads me to find out more. Without a photo, I am less likely to click and read further.

Those who responded via our question seemed to agree with my visual nature. In response to MilitaryByOwner's Facebook inquiry, Rodney D. stated, "If they (the property owner) do not want the house shown, it's most likely in disrepair, in my mind." He feels that if a property ad does not have a photo, a viewer may need to question the condition of the property.

Rodney goes on to say, "When it comes time for me to buy, I want everything laid out. House, paperwork, everything." Without a photo on the ad, it may seem like a property owner has something to hide. To attract a potential buyer, the specifics of the home and the details of the transaction should be honest and straightforward.

Additionally, Beca M. shared her take on the question: "If the owner/landlord doesn't care to take the time to snap a few pictures, then why take up my time to do business with them?" She voices concern that if a homeowner does not include a photo with their ad, it may be due to lack of interest. Is the property less of a priority to them?

The social media consensus was that if a property is listed without a photo, it might not yield as much attention.

If photos are crucial to draw interest in an ad, which areas of the home should be photographed?
Consider these 5 focal points to create online intrigue for your property:
Outside: This is where curb appeal comes in. Showcase the groomed lawn, trimmed hedges, and welcoming front entry. Depending on the direction your house faces, take photos when the sun shines the best light on your home.
Kitchen: Most people say the kitchen is the heart of their home. Your goal is to capture the room as a spot to linger. Highlight updated appliances or ample dining space in your photos.
Bathroom: The more tidy your home is, the more spacious it may look. A clean bathroom is immediately appealing. Close the shower curtain, put the toilet lid down, and remove any clutter from around the sink.
Bedroom: When photographing a bedroom, consider the room as a getaway retreat. Focus on the placement of the bed in the room and the natural lighting of the windows. Show the options for storage and the generous closet space.
Living area: Capture an area of your home where you spend the most time. It may be a multi-use loft, an in-home theater, or a backyard patio. By sharing a photo of a favorite place to gather, others may picture themselves enjoying good times there.
We here at MilitaryByOwner understand how important photos can be when listing a home for sale or rent. We want to make the process of adding photos when creating a property ad as easy as can be.
As explained in the helpful blog post, Expert Tips For Placing Your MilitaryByOwner Ad, our customer service team is willing to guide you, step by step. Available Monday through Friday from 9:00 am – 5:00 pm, EST, MilitaryByOwner offers live support online or via phone at 866.604.9126.
Currently, it takes just a few clicks to upload photos from your computer files to the MilitaryByOwner website.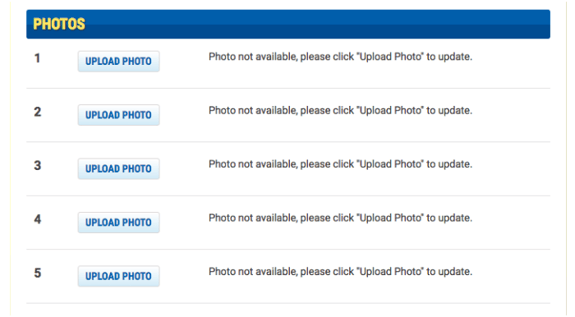 Keeping up with the positive progress of technology, our team is working on a "drag and drop" feature. This option will make creating an ad on the MilitaryByOwner network even more user-friendly.
Having started a draft of a MilitaryByOwner ad form, find a photo file on your computer to include in your ad.
Click on that photo file and drag the file into a designated spot on the ad form.
If you would like more time to tweak the details of your ad, simply click the white button with blue text "Save As Draft."
If you are happy with the text and photos of your ad, click the yellow button with blue text "Save & Continue."

You might consider hiring a professional photographer to stage stunning photos. After investing in professional photos, you may want to showcase your home with a MilitaryByOwner Home Tour Plus package. Not 20, not 30, but 40! photos are included in your ad with this option. This photo-filled ad package allows a viewer to feel like they are strolling through your home. Having an abundance of photos to click through may set your property ad apart from others.
If having photos included with an ad is appealing to you, keep that in mind when it's time to build your own property listing. Whether for sale or for rent, here's hoping the addition of quality photos to your MilitaryByOwner ad proves to be just the ticket to attract online interest!