Your PCS Move to Marine Corps Base Hawaii
Aloha and E Como Mai (Welcome) to Marine Corps Base Hawaii!
MCBH, or K-Bay, sits on the Mokapu Peninsula on the island of Oahu. Incredible beaches, turquoise water, and lush mountains surround the base. And MCBH, though relatively small (41 acres), is home to a variety of Marines.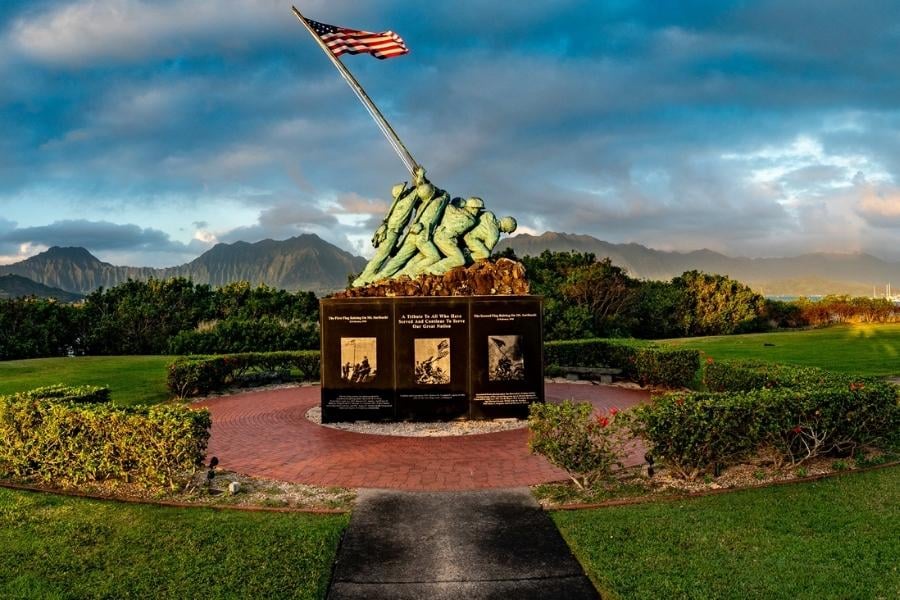 Photo from Marine Corps Base Hawaii Facebook Page
Here you'll find:
3rd Marine Regiment
1st Battalion
12th Marines
Marine Aircraft Group 24
Combat Logistics Battalion 3
3rd Radio Battalion
Even though MCBH isn't the noisiest Marine Corps base you'll find, aircraft flying overhead and live fire on the range create the familiar background noise military families know all too well.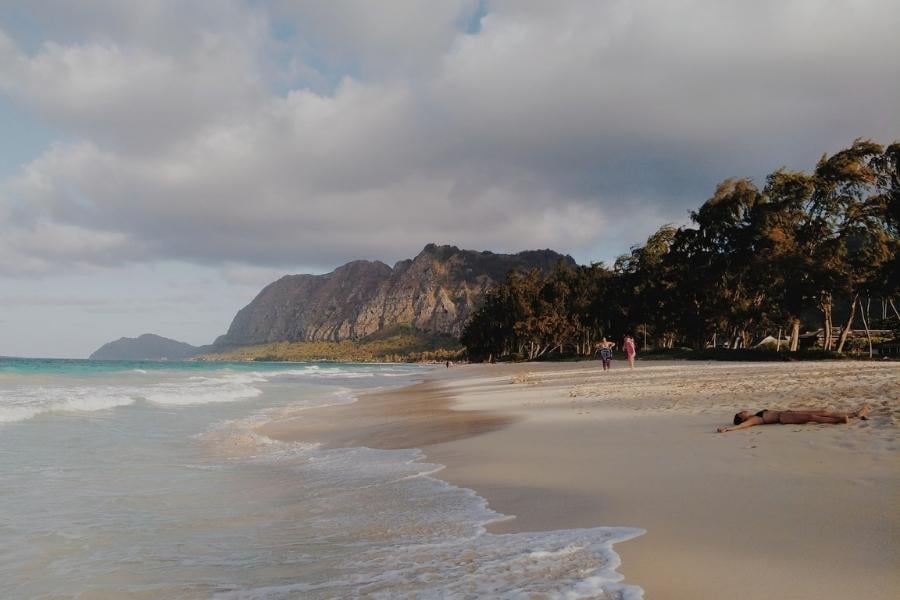 Photo by Dan V on Unsplash
Living Near Marine Corps Base Hawaii
MCBH is located on Oahu. While part of the U.S., it's considered an overseas (OCONUS) assignment since it's outside of the continental United States (CONUS). Hawaii is a paradise with wide-open adventures and cultural experiences if you know where to look. While the differences from the mainland might take a little adjusting, most military families love the effortlessness of living in Hawaii.
While the cost of living is high in this state, the memories are free. Beaches and hikes come at no charge, and while you can't road trip to another state, each corner of the island presents something to explore. Not to mention, hopping to another island opens the door to an entirely different Hawaiian culture. You'll find the essentials that you need, such as Costco, Sam's Club, Target, Walmart, and Whole Foods. And chances are, you'll likely come to embrace more local options the longer you're on the island.
Read also:
Marine Corps Base Hawaii Housing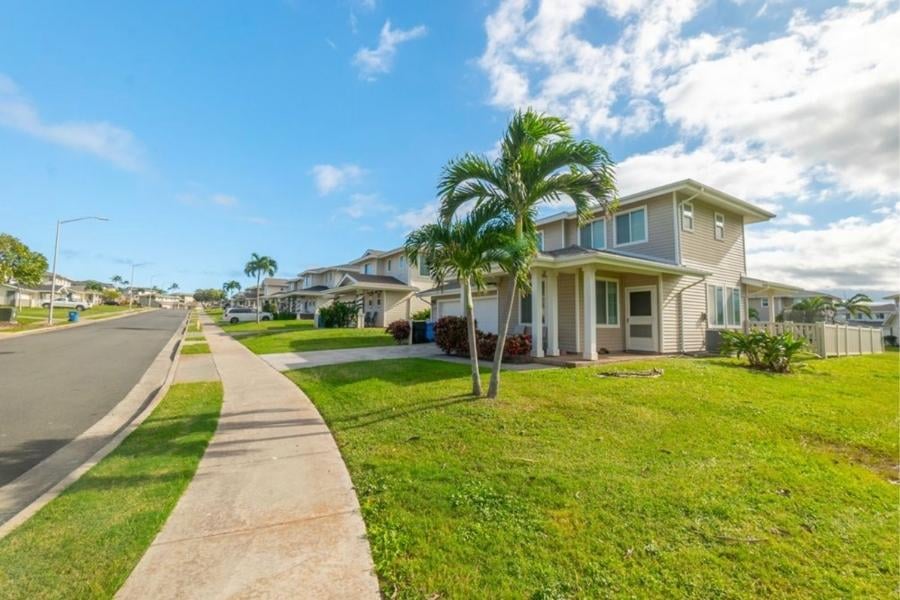 Photo from Ohana Military Communities
MCBH On-Base Housing
Base housing is privatized and managed by 'Ohana Military Communities (by Hunt). They offer several neighborhoods located on Kaneohe Bay and a handful in Pearl City, about 20 minutes from MCBH.
Though you may be hoping for a home on MCBH, you may be offered one on the leeward side of the island. You're allowed to decline two offers, but if you pass a third time, you'll recycle to the back of the waiting list (which is often long, as housing is competitive). If location on K-Bay is priority, you'll want to check with 'Ohana Military Communities for a list of neighborhoods on MCBH.
MCBH Off-Base Housing
While living off base in Hawaii allows military families to live like a local, because of housing prices, utility costs, and a lack of homes with central A/C, many military families assigned to MCBH try to live on base.
However, living in Kailua offers a quick commute to base and convenience to charming Kailua Town, Target, Sunrise Shack, Windward Mall, and Lanikai Beach. Kaneohe is another popular off-base option among military families. While Honolulu, Waikiki, and Hawaii Kai are beautiful areas, the 30 to 40-minute commute to K-Bay deters most from settling down there.
To get an idea of how much house you can afford near MCBH, view Marine Corps Base Hawaii rates here.
Here's a sample of MCBH BAH categories for zip code 96734:
E-1 without dependents: $2,004
E-1 with dependents: $2,670
E-7 without dependents: $2,682
E-7 with dependents: $3,258
O-1 without dependents: $2,376
O-1 with dependents: $2,982
Marine Corps Base Hawaii Area Schools
Mokapu Elementary School is the DoDOEA school on base. You'll notice the sidewalks flooded with bikes and scooters every morning and afternoon as most families live within walking distance of the school.
The public schools on Oahu break down into four districts—Honolulu, Windward, Central and Leeward—and nine "Complex" Areas. Each district contains two or three Complexes. A Complex is a high school plus the regional elementary and middle schools that feed into it. Use the island's School Site Locator to find the nearest public school, from elementary through high school.
If you're looking for alternative schooling options, visit Hawaii's Private School Review.
For those with kids of preschool age, the Armed Services YMCA located on MCBH offers half-day classes for kids ages two through five.
And you'll find more options off base:
Homeschoolers in Hawaii must submit a letter of intent to the DOE and comply with testing requirements. See the Hawaii State Department of Education homeschool regulations.
Things to Do Near Marine Corps Base Hawaii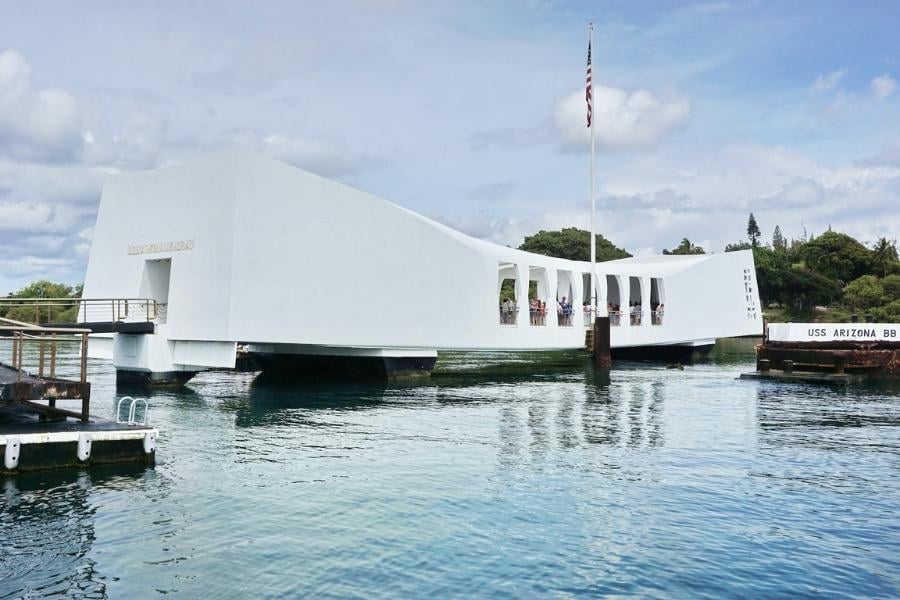 Photo by Robert Linder on Unsplash


The Kaneohe Sandbar
The sandbar is located in Kaneohe Bay and offers a quiet retreat for those willing to venture out there. A morning or afternoon at the sandbar nearly guarantees an encounter with a beautiful honu (sea turtle) and stunning views of the Ko'olau Mountains. Military families can earn their Hawaii boater's license at the MCBH Marina/Outdoor Recreation & Equipment Center, where you can also rent boats for four-hour increments.
Bellows Air Force Station houses one of the most beautiful, glowing beaches you'll find on the island. Pack the car for the day in the sun or reserve one of the campsites or cabins for a fun weekend away!
The private garden setting is matched only by the incredible food they serve. Doors open at 4:00. But be aware they don't take reservations! Get there early or be prepared to stand in line for an hour or more. However, an hour to tour the lush gardens is hardly a negative feature of this Kaneohe beauty.
Dive into the World War II era as you explore Pearl Harbor. Here you'll find the USS Arizona, USS Missouri, USS Utah, WW2 Aviation Museum, and more. And don't forget to grab a bite to eat at Restaurant 604 next door to the visitor center.
You can't come to Hawaii and not spend some time as a tourist in Waikiki! In addition to yummy food and great shopping, you'll also find the zoo and ideal water conditions for first-time surfers.
This island is full of things to do—the beaches and adventurous hikes alone are enough to keep you busy! While you should allow yourself room to adjust to the culture, distance from the mainland, and the cost of living, this duty station can be a magical place for military families.
Looking for even more information about MCBH? Click below to see our extensive base page about this installation!