4 South Texas Weekend Getaways
Let's face it. We all need some vacation time.
Whether it's work, our spouse's work, moving, or just plain busyness, every now and then we need time to get away and have some fun! It doesn't need to be an extravagant week-long vacation; a mini weekend trip can be just what you need.
My husband and I are in need of a break, as we have not taken time out of our busy lifestyle for just the two of us since our honeymoon two years ago. As I was researching places for us to travel to, I realized that South Texas has a lot to offer. Within just a few short hours of the Corpus Christi beaches are four great getaway spots.
4 South Texas Weekend Getaways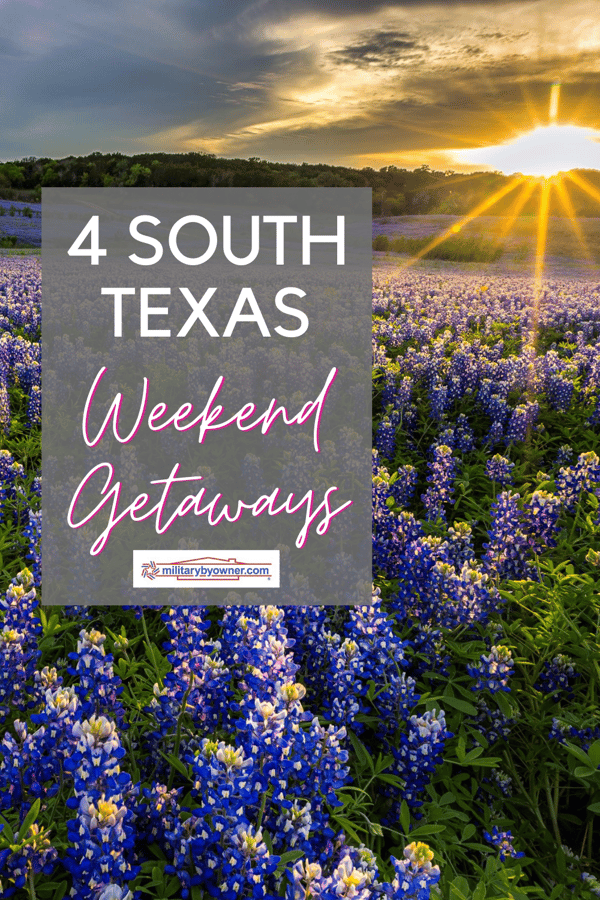 San Antonio has a lot to offer for a weekend trip. Just two hours from Corpus Christi, you can see history, enjoy the sites, and get some fresh air.
A few of the sites:
The Alamo. The Alamo is a a historical landmark, well known from the 1836 battle in which the the Texans held off the attack from Mexicans for thirteen days. "Remember the Alamo!"
The Riverwalk. The San Antonio Riverwalk is lined with restaurants, hotels, and shops. It's a great destination for lunchtime and dinner. They also host many events which can be found on the San Antonio Riverwalk website.
Brackenridge Park offers something for everyone. The Park is great for fishing, swimming, paddling, and all kinds of other outdoor sports. They also have pavilions for rent if you're interested in hosting a party. In addition, there are several trails for walking, running, biking, and dog-walking. Brackenridge Park is a great daytime destination if you're looking to be outdoors.
2. Austin
The Texas state capital is full of history and art with a great nightlife. Some places to check out in Austin:
6th Street is known for their "Keep Austin Weird" slogan. With endless amounts of live music, bars, and shops, 6th Street has quite the nightlife and is the place to go if you are looking to have a good time.
The Austin bats. People gather every summer night at the Congress Avenue Bridge to witness over one million bats flying under the bridge. Do not fear, the bats are harmless and actually help reduce the number of pesky insects flying around.
The State Capitol Building. Built in the 19th century, the Texas State Capitol Building is gorgeous with beautiful grounds. It's located on 14th street, and appointments can be scheduled to tour the building.
3. Fredericksburg
"The Burg" is located in Hill Country here in Texas. Hill Country is not only a quiet weekend trip, but also has lots to experience.
Becker's Vineyard, established in 1992. Wine tasting is $15 per person and comes with a Becker's Vineyard crystal wine glass.
Enchanted Rock. The Enchanted Rock is a massive pink granite stone, located in the middle of the State Park where you can rock climb, camp, backpack, and spend some quality time with nature.
West Main Street. Main Street is lined with cute antique stores, restaurants, wine rooms, and coffee shops that you must see while in Fredericksburg.
4. Last but not least is Gruene, Texas.
Gruene is home to the oldest dance hall in Texas and attracts thousands of visitors with its history and frequent concerts.
San Antonio, Austin, Fredericksbug and Gruene are all great weekend trips for those that live in South Texas. Wherever you live, I urge you to find a weekend destination for you and your spouse to visit! It's important to simply find a place to go to relieve yourself of your regular routine occasionally.
What's your favorite weekend spot?
---
Main photo credit: Flickr user TimothyJ