7 Best Doughnut Shops in Hampton Roads
From the glisten of the glazed to the jubilance of the jelly-filled, does your sweet tooth long for doughnut bliss? If so, you're not alone. In 1938, Salvation Army volunteers in Chicago, Illinois began selling doughnuts as a fundraiser for those in need during the Great Depression. From that effort, the first day of June has been named "National Doughnut Day."
If you're in the Hampton Roads area of coastal Virginia, you can celebrate doughnuts any day at one of these popular places in the Seven Cities!
Note: information updated 2021. Check in with each location for hours and any restrictions during COVID-19.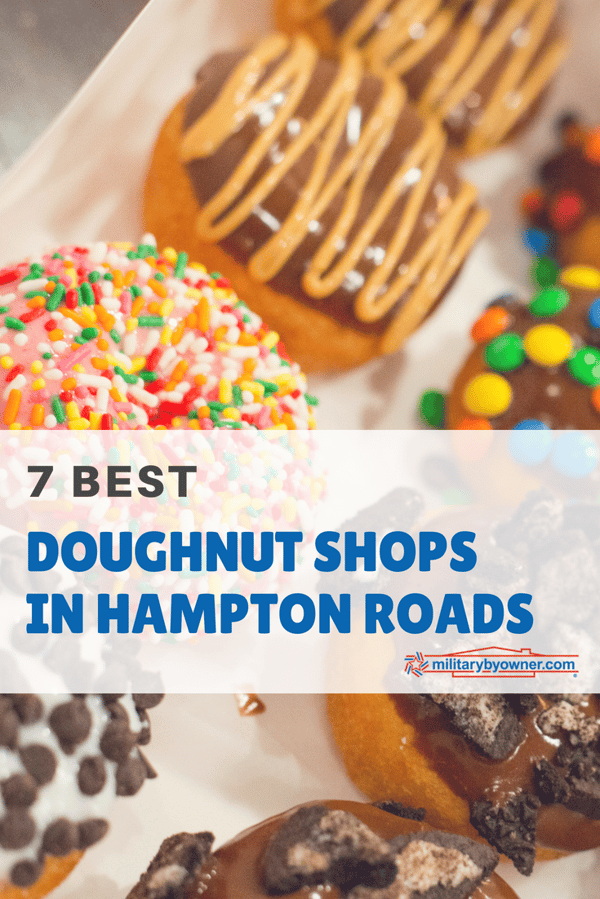 7 Best Doughnut Shops in Hampton Roads
1) Newport News Area
Photo by Karolina Szczur on Unsplash
7123 Merrimac Trail, Williamsburg, VA 23185
Open daily 5:30 a.m. - 5:30 p.m.
A short drive from Newport News up Route 60 to Williamsburg will lead you to Emily Yates' family owned business, Emily's Donuts and Cafe. Along with delicious doughnuts and a tasty cup of joe, Emily's serves sensational sandwiches to fill your tummy when sightseeing around the Historic Triangle of Williamsburg, Yorktown, and Jamestown, Virginia. When placing an order, Emily's is happy to honor a military discount.
Customer Reviews:
"These aren't your regular donuts. These are the donuts that are made with love and care, and they're huge!! - Jose M.
"There's no skimping on filling, icing, or whatever other goodness they concoct. You had better get there early to get the best picks." - Katie G.
2) Hampton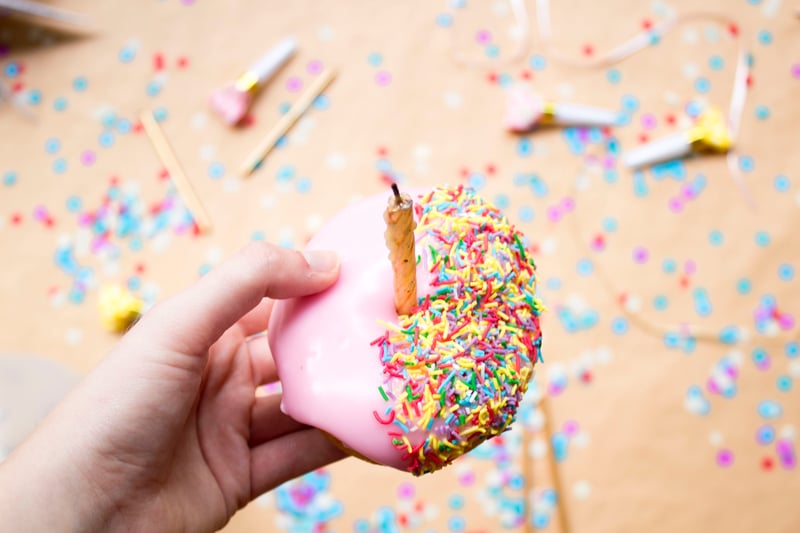 Photo by Social Cut on Unsplash
24 Wine Street, Hampton, VA 23669
Open Wed - Fri 6:00 a.m. - noon, Sat - Sun 7:00 a.m.- noon
With Glazed Doughnut's motto, "Doughnut Worry, Be Happy," you'll start your day with a cheerful treat. Along with creative flavors for doughnuts, Glazed also offers scrumptious breakfast sandwiches featuring eggs, bacon or sausage, and cheddar cheese. This small batch bakery will tempt your taste buds with its made-from-scratch menu.

Customer Reviews:
"If you call them, they do special giant birthday donuts." - Crystal H.
"Glazed is a small gem tucked away in Downtown Hampton. The doughnuts and other pastries are huge, fun to look at, and best of all, delicious." - Shawn W.
3) Norfolk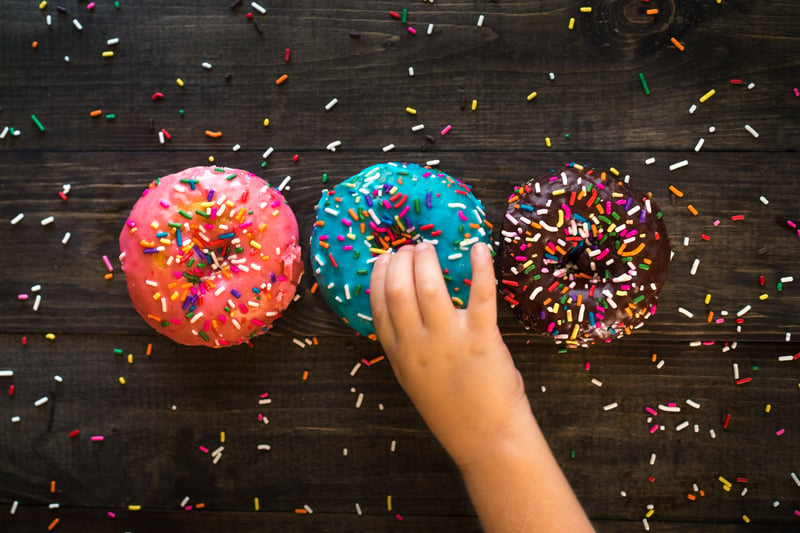 Photo by Patrick Fore on Unsplash
3527 Tidewater Drive, Norfolk, VA 23509
Open daily 6:00 a.m. - 6:00 p.m.
When you step inside Naas Bakery shop, the delightful fragrance of freshly made confections will remind you of your Grandmother's kitchen. From cookies and cakes to a myriad of doughnut options, the enormous portions and low prices will quickly make you a repeat customer. A trip to Naas Bakery is a winning idea on your way to work at Naval Station Norfolk or for a sweet treat after a visit to the nearby Virginia Zoo.
Customer Reviews:
"Old school Mom and Pop bakery. Love the black and white cookies." - Jason E.

"Delicious desserts for cheap. I got a giant honey bun, a giant bow tie, a few fruit danishes and some jelly filled donuts for less than $8!" - Vanessa B.
4) Portsmouth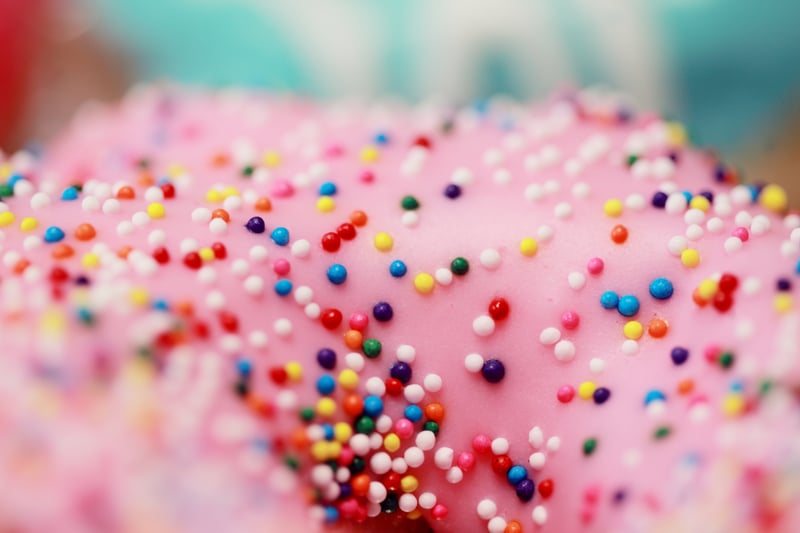 Photo by Sharon McCutcheon on Unsplash
208 E. Main Street, Norfolk, VA 23510

Open Wed - Fri 8:00 a.m. - 5:00 pm, Sat - Sun 9:00 a.m. - 5:00 p.m.
After an appointment at Naval Medical Center in Portsmouth, you can cruise across the Elizabeth River towards the Waterside District and stop in at Norfolk's Selden Market for a premium pastry. A former sous chef in New York City, the owner of Doughminion Donuts has found her niche in the historic Selden Arcade building. Supporting a small business has never been easier than with a purchase from Doughminion Donuts patisserie in this trendy entrepreneurial atmosphere.
Customer Reviews:
"We can't get enough of Doughminion's treats! They're rich without being sickeningly sweet." - Amanda S.

"Owner is amazingly nice. Donuts are yummy. Highly recommend." - Arnab C.
5) Suffolk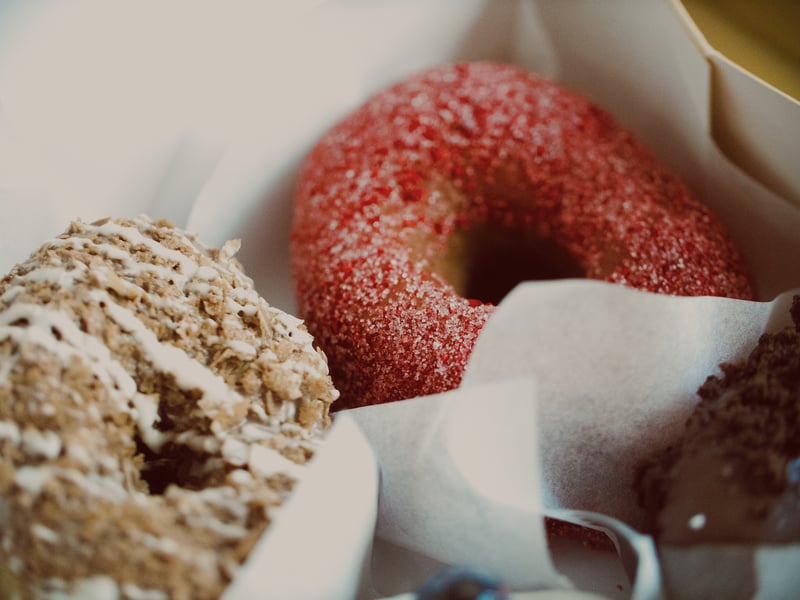 1601 Bridge Road, Suffolk, VA 23433

Open daily 5:00 a.m. - 2:00 p.m.
If hearing a rooster crow "cock-a-doodle-doo" wakes you up in the morning, then O'doodle Doo Doughnuts is singing a similar tune. Oodles of colorful decorations highlight each ring shaped cake. When Food Network television came calling, O'doodle Doo gave them a taste of Coastal Virginia with a pastry having a "Life's a Beach" theme. Sporting ocean blue frosting, candy fish sprinkles, cookie crumble sand and coconut and pretzel stick palm trees, the comely crullers are as flavorful as they are fancy.
Customer Reviews:

"Best donuts on this side of town. If you order in advance they will custom make your favorite flavor and custom decorate it. Now, their list of flavors is only 4 pages long." -Mike H.

"My favorite was the Black Velvet. The chocolate doughnut with a dollop of cream cheese filling in the hole. Every bite was pleasing. Sweet cheese and chocolate. Yum." - Shannon G.
6) Chesapeake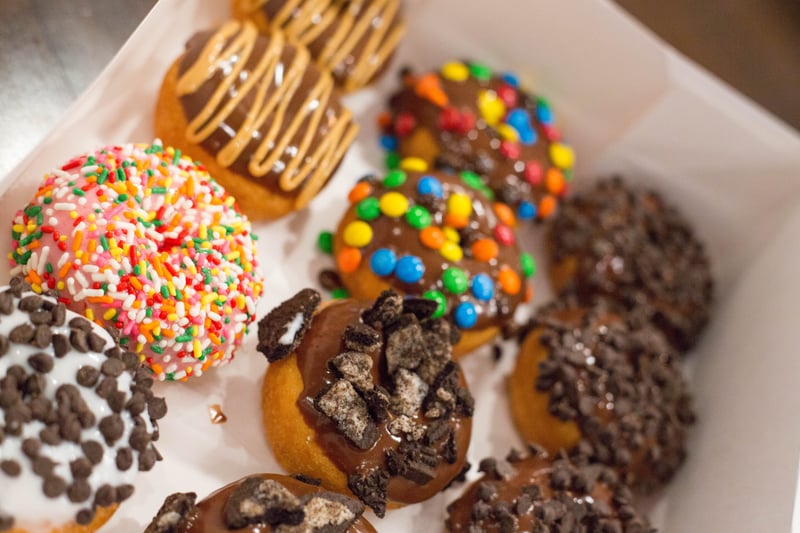 Photo by Courtney Prather on Unsplash
321 Johnstown Road, Chesapeake, VA 23322

Open Mon - Thurs 6:30 a.m. to 6:00 p.m., Fri-Sat 7:00 a.m. - 8:00 p.m., Sun 7:00 a.m. - 6:00 p.m.
Rather than a celebratory cake, have you thought of a doughnut tower? Serving a pyramid of pastries is sure to be the hit of your next party! It's no surprise that the folks at Amazing Glazed think outside of the box when it comes to indulgence. From icings to toppings to drizzles, oh my! Amazing Glazed will remind you "how sweet they are."
Customer Reviews:
"I prefer the texture and size of Amazing Glazed donuts. They're a little smaller so easier to handle all the crazy flavors, and they're cheaper of course." - Elora A.

"I'm secretly convinced that my husband chose our home in part to its proximity to Amazing Glazed!" - Melissa G.
7) Virginia Beach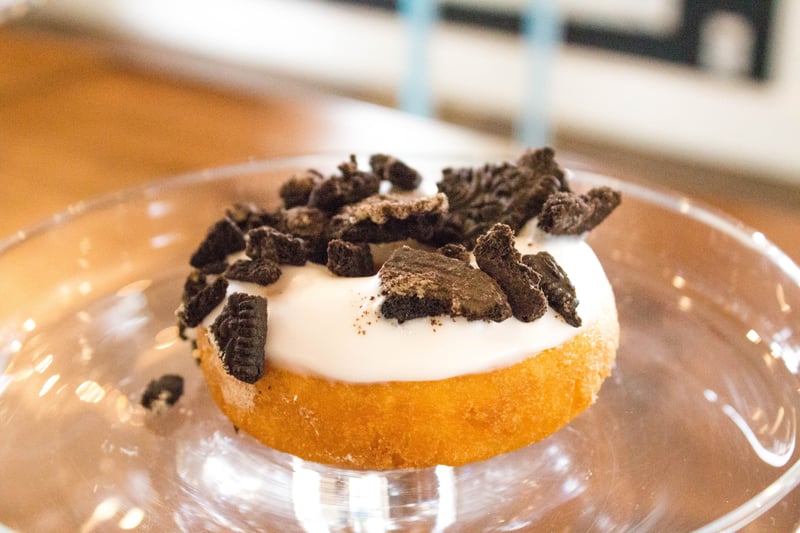 Photo by Courtney Prather on Unsplash
233 Laskin Road, Virginia Beach, VA 23451
Open daily 6:00 a.m. - 3:00 p.m.
When out having fun in the sun near 31st Street at the Oceanfront, waddle over to Duck Donuts and customize your cake. The company first began near the beaches of the Outer Banks in Duck, North Carolina. Since then, Duck Donuts have been quacking up custom goodies here, there, and everywhere, and now have a handy location in Virginia Beach. Whether having your doughnuts made to order or choosing from a "duckzillion" flavors, you'll fluff your feathers with these sassy and sweet rolls.
Customer Reviews:
"Duck Donuts is cake style, rather than the doughy kind. I didn't know that before my first time there. They are still really good." - Kiley F.

"I love that Duck Donuts makes them in front of you, 100% fresh, and they always show you and make sure you're pleased before you take them." - Amber S.
To avoid the traffic that backs up on the Hampton Roads area bridges and tunnels, the morning drive to work begins extra early in the Hampton Roads area. For many, grabbing a few doughnuts and a good cup of coffee becomes the highlight of their daily commute. If pleasing pastries will add sunshine to your day, taste test the goodies at the bakeries mentioned here.
Did we miss a must-try doughnut shop? Feel free to drop us a line with the best Hampton Roads bakery you've found!
Images are for illustrative purposes and may not be indicative of products offered at specific locations.