What to Know for Your PCS Move to Naval Weapons Station Yorktown
Are you about to make a PCS move to Naval Weapons Station Yorktown (WPNSTA Yorktown)? If you're not familiar with this area of the country yet, there are some things you need to know. There is a large and proud military community here. And you'll find lots of resources designed to make your life here more enjoyable—this should come as no surprise, given that there are over a dozen military installations in your backyard.
Naval Weapons Station Yorktown has a long history dating back to 1918. Forty years after its start, the base earned its new name to reflect its mission and need for naval ordnance. Its mission today remains to provide ordnance support to the fleet.
The base is home to 33 tenant commands including:
Navy Munitions Command Atlantic
Naval Ophthalmic Support and Training Activity
Marine Corps Security Force Regiment
Navy Expeditionary Logistics Support Group
Naval Expeditionary Medical Support Command
Navy Cargo Handling Battalion One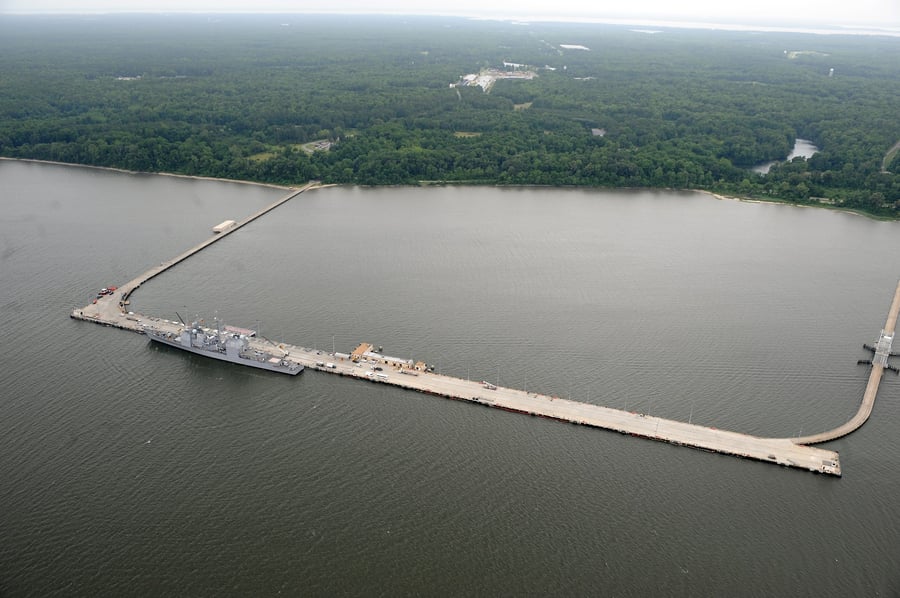 Photo from Naval Weapons Station Yorktown Facebook
Living Near Naval Weapons Station Yorktown
You can consider Yorktown to be a cousin of the Hampton Roads area. The community, culture, and things to do are nearly identical to Norfolk, Virginia Beach, Newport News, and Chesapeake, but you're situated just slightly north of the major hustle and bustle, which is great news for those seeking off-base housing. Depending on where you choose to live, you can either stay fully involved in the festivities or embrace something quieter. More on housing options in a minute!
Williamsburg and Newport News are the closest towns to WPNSTA Yorktown and lie just a couple of miles on either side of the base. While it might feel like the area is solely devoted to work with all of these bases situated so closely to each other, their resources pool to make a long list of things to do during your time here.
You'll find military museums to wander through on rainy days, along with trails to run and rivers to float when the sun is shining bright. So whether you're an indoors, fair-weather person or an outdoor adventurer, there's something for everyone right here. Yorktown, specifically, cultivates that charming small-town feel many seek. You'll often see the community gathering on the weekends to enjoy live music and farmers markets on water's edge.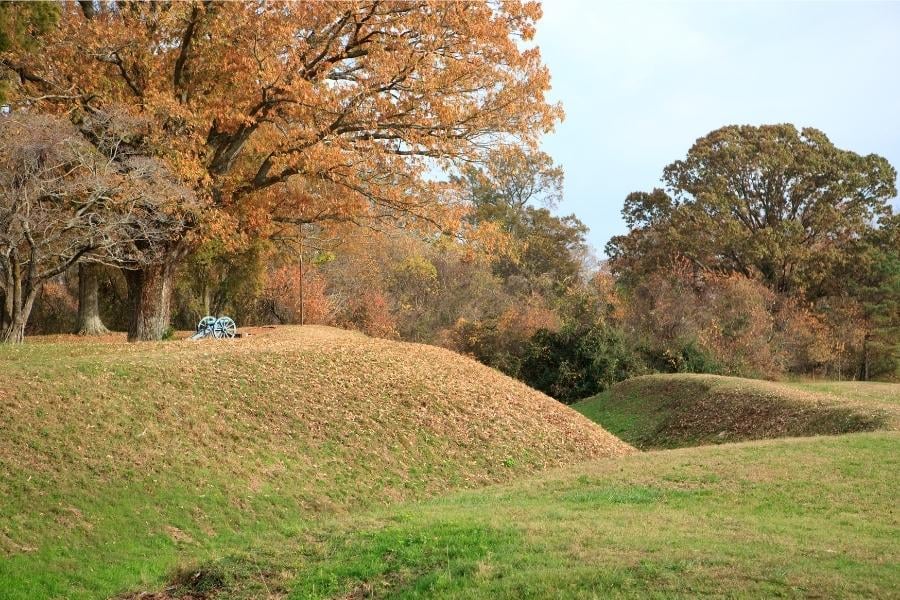 Photo from Canva
Getting Outdoors at WPNSTA Yorktown
When it comes to the weather, you'll experience four full seasons in Virginia. Summers are hot and humid, while the winters can be chilly and see snowfall, making the large variety in attractions and things to do even more appreciated.
Though you should have no problem finding ways to fill your time near WPNSTA Yorktown, there are plenty of beautiful spots offering a change of scenery. Richmond is a quick drive down the road, but if you're looking for a lengthier trip, D.C. and Shenandoah National Park are fantastic destinations.
Read also:
Naval Weapons Station Yorktown Housing
WPNSTA Yorktown On-Base Housing
Naval Weapons Station Yorktown base housing is privatized and managed by Lincoln Military Housing. In addition to the four neighborhoods on base, you'll find perks to take advantage of, like playgrounds, community centers, dog parks, and a pool right there in your backyard community.
Yorktown Off-Base Housing
If you're looking to buy or rent off base, you'll soon learn that the base's location gives service members plenty of housing options. Those looking for a busier lifestyle may like Newport News which lies about 20 minutes south of base. However, if you're looking for a wider selection of homes, a bit more space, and a quieter neighborhood, then Yorktown or Williamsburg might be the better option. At first glance, you'll notice beautiful colonial homes but keep in mind these architecturally handsome homes often come with a higher price tag.
Naval Weapons Station Yorktown Area Schools
Families with school-aged children fall under Newport News, York County, Gloucester County, Williamsburg, and James City County depending on where you choose to live.
Outside of the public school options near Naval Weapons Station Yorktown, you'll find preschools, private schools, and homeschool groups. Visit Private School Review to search for private schooling options near NWS Yorktown.
Connect with the Yorktown School Liaison Program for any other questions you might have.
Things to Do Near Naval Weapons Station Yorktown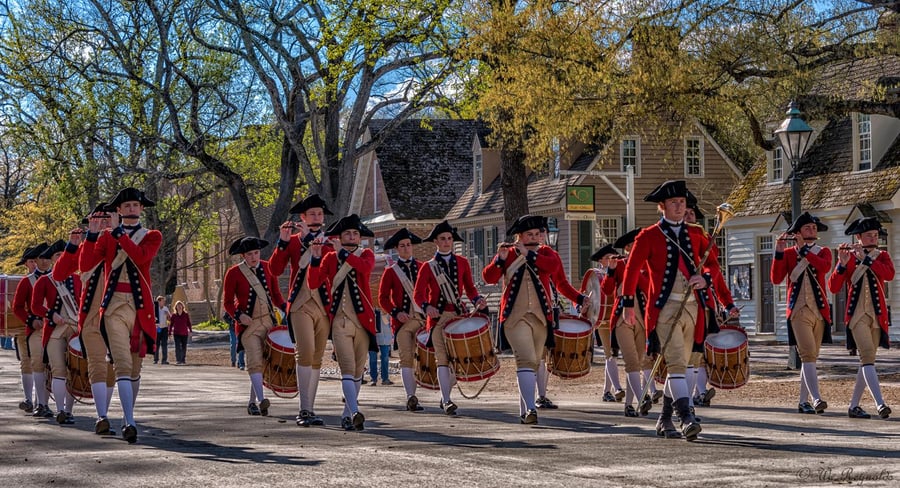 Photo from Colonial Williamsburg Facebook Page
It's hard to beat a trip to Colonial Williamsburg. Not only will you be transported back to the 1700s, but you'll to experience it interactively, making it a historical hit for all members of the family. Tour historical buildings, see a live-action reenactment of the first settlers and even eat at a period restaurant. Williamsburg's charm will not soon wear off.
A huge perk to Naval Weapons Station Yorktown is its proximity to Busch Gardens. While this attraction is sure to be a favorite on any given day, the holidays are an especially fun time to visit.
Another family favorite is the Norfolk Zoo. Located 45 minutes southeast of the base, the zoo is an outing where the kids will find all their favorite animals, like lions, giraffes, and elephants. And don't forget a change of clothes! Situated right out front is the splash garden, a perfect place for kids to cool off after walking to say hello to their nature friends.
There may be no better rainy day outing than a visit to the Children's Museum. Come spend a few hours letting the kids explore and put their minds to work through imagination.
Expand your world at the Virginia Air & Space Science Center. Here, you can explore interactive displays and lose yourself in the newly renovated IMAX theater showcasing scientific discoveries.
If you haven't lived in this part of the U.S. before, Naval Weapons Station Yorktown is a great introduction to this historical region of the country. Its small-town charm and convenience to family attractions makes it a fun place to explore for a few years.