Affordable Rentals Near Kaneohe Bay Marine Corps Base and JBPHH, Hawaii
Orders for a Hawaii assignment float through many servicemembers' day and night dreams. They know in their souls that island living is for them and if they have to sacrifice extra money for housing, they'll do it. For some of the lucky ones, those PCS dreams are about to come true in a matter of months.
But what if there were homes near the popular Kaneohe Bay Marine Corps Base (K-Bay) and Joint Base Pearl Harbor Hickam (JBPHH) that were in the more affordable range (come on people, it's Hawaii) of island rentals? Well, there are, and MilitaryByOwner is highlighting a few that offer amazing views, close commutes, and the opportunity to make sun-soaked memories for years to come.
Check them out!
Rentals Near Kaneohe Bay Marine Corps Base
Kailua, Aalapapa Place: $2,900 per month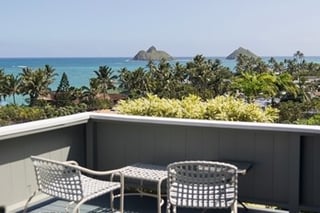 World class beachfronts are a short ten-minute walk from this Lanikai studio entirely furnished with updated island décor. The studio would be ideal for a newly married couple looking to make their PCS part of an extended honeymoon or for a single soldier hoping to recoup after a long deployment cycle.
If for some odd reason the beach doesn't call your name one day, the views from the private deck or shared lanai will satisfy any craving for Hawaiian atmosphere. And by views, we mean not only stellar sunrises, but migrating humpback whales traveling in the winter months. And finally, a duty station in Hawaii wouldn't be complete without a kayak and stand up paddle board, which both happen to be available on site.
Kailua, Ulueo Street: $3,300 per month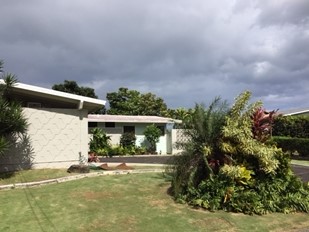 Part of the charm of a Hawaiian duty station is the local community military families fall in love with and this three bedroom and two bathroom home is smack dab in the middle of what every family needs: a strong community feel provided by the Olomana neighborhood, an easy walk to school, and a Target within minutes' drive.
An open floor plan leading to a large tropical backyard awaits to entertain mainland guests who will no doubt come to visit you here. Hopefully the avocado, banana, lemon and lime trees will help with the grocery bill during their stay. If not, the newly renovated kitchen will surely be beneficial to whip up fresh seafood meals.
Rentals Near Joint Base Pearl Harbor Hickam
Honolulu, Lurline Drive: $2,300 per month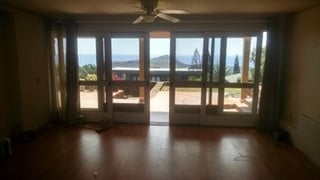 You'll awaken to an enviable view from this two bedroom and one bath rental in Honolulu. Nights on the lanai will showcase panoramic city views for miles and cooler mountain temps will beckon for more hours spent outside on lounge chairs. Or even better, in hammocks.
This quiet rental comes partially furnished and utilities are included. Easy first level access leads into a living area with new wooden floors, while the full kitchen provides the chance to settle in for a home cooked meal with local flavors.
Aiea, Kahapili Street: $3,975 per month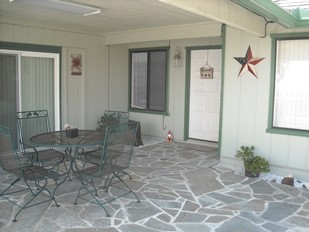 This rental boasts views of the Ko'olau Mountains and wide stretches of Pearl Harbor. Although the scenery is indeed on the house's amenity list, there are several more to mention:
Swimming pool and spa
Two car garage
Yard and pool service included
Covered lanai
Its location also can't be beat, as local parks and hiking trails are within an easy walk. The commute to JBPHH is minimal and shopping at Pearlridge Mall is convenient, too. The three bedroom, two bath home would be a comfortable place to make Hawaii your temporary home.
Although a PCS to Hawaii can be a dream come true, it also can be very intimidating to move so far away. Ease some fears and worries by exploring MilitaryByOwner and Military Town Advisor for more specifics about housing and neighbhorhood reviews. Both sites have many resources to offer for a military relocation over the ocean.
Note: While these homes are no longer listed, simply use the easy search features on MilitaryByOwner to find a home!